15 Crypto Games Ranking from Best to Worst!
It can be difficult to find the top Crypto games ranked. In addition to finding games that are highly rated and match your interests, the search also requires you to invest some time and energy in learning the technologies and mechanics of each game.
You might wonder how it's possible for game developers to build realistic virtual worlds using blockchain and Crypto technology. We go into more detail about NFTs, play-to-earn gaming, cryptocurrencies, blockchains, and the metaverse in separate posts if you're interested in finding out more about the developments and technology behind NFT gaming.
To get you started, we've selected a number of intriguing Crypto gaming projects that are either already available or will be in the coming weeks and months. Everything suggests that 2022 will be a watershed year for NFT gaming.
You are sure to find a game you are interested in with the selection found in this top 15 Crypto games ranking article. 
(Here at Play To Earn Diary, we've even included a bonus game at the conclusion that incorporates horse racing and mythology. Don't miss that one because exciting things are coming soon!)
1. Bridgeworld (TreasureDAO) – RPG and Strategy Game – Top of our Crypto Games Ranking
The developer's debut title, Bridgeworld, was built as part of TreasureDAO's innovative new ecosystem. 
Treasure DAO is pretty cutting-edge; they've been called the "Nintendo of the Metaverse," which is quite a reputation to uphold. 
They take advantage of the advancements made possible by Web 3.0 and take it to the next level. Their ecosystem consists of a swarm of games that share features and data with one another. One example is the ease with which players can pool their resources and move items between games. The use of the MAGIC token is integral to many aspects of their ecosystem. 
But what exactly is involved in Bridgeworld?
Trading, commerce, and dominance are central to Bridgeworld's strategy gameplay. Bridgeworld is remarkably all-encompassing, with features such as quests, mining, and treasures. In order to increase their mining power and earn more rewards, players can join community-based guilds.
This game feels like a spiritual successor to Dungeons & Dragons or those awesome old-school text-based adventures due to its straightforward design and compelling narrative. The game's obvious intent is to broaden the appeal of NFTs and the metaverse by catering to a more mature audience, as evidenced by the game's simple interface and comfortable setting.
Top Features of Bridgeworld:
It's like playing a classic text adventure game from your childhood.

Bridgeworld is only the beginning of TreasureDAO's planned ecosystem of interconnected metaverses of games.

Incredibly deep immersion is possible due to the copious amounts of lore.
Bridgeworld's Flaws and Weaknesses 
It has a fairly straightforward interface, but once you get past the learning curve, it can become extremely complex.
Everyone always expects Axie Infinity to be at the top of any crypto games ranking article, but, it's just been edged out by Bridgeworld.
However, the fact that Axie Infinity, the game that popularised NFT gaming, is still doing very well demonstrates the genre's staying power.
This monster-breeding RPG has not only stood the test of time, but has also demonstrated that NFT games can be well-designed, rewarding, fun to play, and constantly innovative.
Axie Infinity shares some similarities with popular games like Pokémon and Digimon, but it improves upon those games in several key ways.
What are Axie Infinity Shards (AXS) and NFTs?
They are an Ethereum-based cryptocurrency, is the backbone of the game's staking service, allowing players to create virtual monsters. Using blockchain technology, Axie Infinity provides a more exciting experience than Pokémon.
You can trade axies with other players or on the NFT market. Every Axie has its own blockchain entry. Do not forget that you can try to charge more for your Axie NFT if another player is interested in purchasing it from you; the more unique the monster breed, the more money you can make. These digital pets can be bought and sold on Ethereum NFT marketplaces, with their price depending on how rare they are.
Then, how do you acquire rarer
 Axie breeds?
This is accomplished by mating two or more Axie together. To obtain increasingly rare breeds (and more money if you sell them on) requires doing nothing more complicated than breeding. 
Furthermore, how exactly does the process of breeding work? The genetic markers carried by an Axie are all one-of-a-kind. This means that both the good and the bad characteristics of Axies are passed down from one generation to the next. Each attempt to breed a new Axie costs a certain number of Smooth Love Potion (SLP) crypto tokens, which can be purchased from various marketplaces.
What game modes are there in Axie Infinity?
Common game modes include discovering new areas, engaging in battle, and breeding stronger Axies. 
Players can engage in combat with either AI-controlled enemies, whose fairness is guaranteed by smart contract technology, or live human opponents. Among the playable modes are:
Getting through Quests

Adventure Mode
All of these modes award cryptocurrency tokens, specifically SLP, the Axie's ERC-20 in-game native utility token that can be used to acquire and breed additional Axies. 
Previously, playing Axie Infinity necessitated the purchase of a large number of Axie NFTs. Thanks to the game's longevity, Axie Infinity is now free to join. On the other hand, their Axies can only advance so far. This is done so as to combat the inherent market forces of the game.
Axie Infinity has gained popularity in developing countries like the Philippines because of the opportunity to make money while playing. Don't give up on making money in other countries just yet!
The High Points of Axie Infinity
Potentially, the worth of your Axies could increase dramatically.

Very pleasing to the eye.

Now you can get a feel for the game without spending a dime.
Problems with Axie Infinity: 
NFT games are popular because they are play-to-earn, but they are also susceptible to price drops. A major financial loss is the single most effective way to ruin an otherwise enjoyable gaming session.
Gala Games, one of the co-founders of Zynga Games, created the farming game Townstar as a play-to-earn game. Players construct their Towns to generate resources that can earn them Town Coins, the virtual currency used in the game.
It is a calm but strategic farming game with excellent depth, built on the Ethereum blockchain. Numerous other Townstar reviews have praised the game's beautiful simplicity and excellent strategic elements.
Obtaining 1000 stars for the daily quest is the primary objective of the game. Players who reach this goal will receive a reward with an actual monetary value of 1 Town Coin.
To accomplish this, resources can be produced in a town and then sold to the nearby city.
What is the gameplay like in Townstar?
Building up your Town in Townstar is very satisfying because of the game's lovely cartoon aesthetic.
There is a lot of clicking and gathering resources, similar to other farming games. As your town expands and you begin to earn Town Coin (TOWN), the game becomes very rewarding and very relaxing.
The gameplay has a lot of depth as well, and in order to succeed, players must plan their towns.
It can also be used on any computer, Mac, or phone, which is a huge plus for people with older technology.
Is Townstar profitable?
The Townstar rewards program elevates it to the top of the list of the best crypto games for newcomers. Complex systems are used in many games to reward players, but Towstar does away with that.
The production of Town Coins increases as players advance, just like in other farming games, even though players must own at least one in-game NFT to earn them.
While Town Coin's value fluctuates like other cryptocurrencies, it appears to be on the rise as more people play the game. So Townstar will be even more lucrative.
The Best Parts of Town Star:
Ideal for farming game enthusiasts who want to play crypto games

It has a broad appeal and is, therefore, more likely to endure over time.

It has significant advantages due to its depth and strategic components.

The daily quest's play-to-earn feature offers great chances to make money.
The Unappealing Areas of Town Star: 
The genre, not the game itself, is primarily to blame for its weaknesses.
Your favorite card games, such as Hearthstone and Magic: The Gathering, are finally available in a digital, play-to-earn format with Splinterlands. The gameplay is similar to non-NFT card fighting games like Hearthstone and NFT games like Gods Unchained, where you battle against opponents who are ranked similarly to you. The rewards increase in accordance with rank! 
How does card rarity work in Splinterlands?
In addition to the standard procedures that enable users to exchange and collect digital cards, one significant advantage of NFTs and the technology that underpins them is the ability to verify the rarity of specific cards. The Hive blockchain, which records every event in Splinterlands and makes sure that nothing can be disputed, allows Splinterlands to easily verify cards.
If not, ownership might be contested by those who want to profit from Splinterlands' play-to-earn model. Due to their rarity, some cards are worth more money than others. Additionally, it is possible to combine the abilities of two identical cards to create a card that is even more powerful.
Is Splinterlands Free-to-play?
You receive a free card pack when you sign up to play the collectible card game Splinterlands. (You might be one of the fortunate ones to discover incredibly rare cards in your first set!)
Additional cards are available by purchasing:  
A new booster pack with 5 random cards and always one rare card. These are $2.

Buying a particular card from another Splinterlands player in the marketplace.
However, you shouldn't worry too much because you can earn more cards by completing in-game quests and tasks, including daily and seasonal activities like missions and battles.
Additionally, you might find multiple Splinterlands cards of the same kind. If so, you can either combine like cards to increase their strength or sell one of them for cryptocurrency.
However, in order to actually make money in Splinterlands, you must use in-game currency to buy the Summoner's Spellbook, which costs $10 and grants you access to your blockchain account as well as your account name.
Splinterlands' Best Features
A vibrant, eye-catching user interface

The well-known and beloved card-battle gameplay

You receive a starter pack for free.
The Splinterlands' Not-So-Great Elements 
To start receiving benefits, you must make an investment.
5. Silks – The Game that Blends Sports, Simulation, and Collectibles
Another choice among the top Crypto play-to-earn (P2E) games for 2022 is Silks. Additionally, a plethora of intriguing P2E gameplay features are being developed for Silks, so the features it currently has are just the beginning. The Silks Genesis Avatar collection, which you'll need to purchase a Silks Horse this summer, has already been made available for purchase at a price of 0.15 ETH per NFT.
Hold your horses, what exactly is Silks about? 
Silks is a new metaverse project that won't be fully released until the future.
The Lands and Stables will be released in Q3 2022.

The registration process for the Metaverse will begin in Q4 2022.

And (cue the drum roll) the Metaverse will go live in Q1 2023!
The Silks metaverse, one of the most intriguing horse racing games or simulations in existence, is powered by thoroughbred horse racing, in a rather odd-yet-unique contrast to other blockchain-based games. Because NFTs are involved, the intrigue is multiplied a thousand times.
Gamers who play Silks have access to virtual racehorses called Silks Horses, replicas of real-world racehorses. This alignment is made using information on the horse's pedigree, racing history, and developmental stage. What distinguishes Silks from other play-to-earn crypto games released this year is a fascinating connection between the real world and the metaverse.
How do you make money in Silks?
Silks players can make money off their in-game exploits by cashing in on rewards given to competitors if their virtual horse wins a real race. The Silks whitepaper outlines this. These rewards will be given out using $STT, the native transactional token of Silks. 
The opportunities for earning money in-game don't end there: Silks' unique staking structure and the game's racing incentives are just two examples. Due to the fact that they are NFTs, silk horses and virtual plots of land can be traded and subject to speculation. On the Silks market, players can buy and sell these in-game goods using the medium of exchange $STT. 
Finally, the Proof-of-Stake (PoS) consensus protocol used by Silks includes a mining process that enables community members to create incentives. This ensures that there are numerous ways to earn real-world rewards through this intriguing project.
The Best Things About Silks
It's an incredibly original project that the world has never seen before.

The community around the project is already thriving and supportive.
The Bad Things About Silks: 
Silks hasn't been released yet, and the Metaverse won't be fully operational until early 2023.
The Sandbox should not be considered a "game" in the conventional sense. The Sandbox has made our list of the best NFT games instead because it is as an Ethereum-based metaverse and creation platform. 
What is The Sandbox's Game mode?
In The Sandbox's Game mode, you can add games, experiences, and even a metaverse to create your own universe. 
This means that you can engage in gaming, discover the worlds of other players, and incorporate external content into your own to observe how players' lands blend with one another to form vast expanses of blocky, colorful kingdoms. 
The universe of The Sandbox is made possible by the use of voxels, which provide an infinite number of building options. Participants can completely customize their experience by using the program "VoxEdit," which is a part of The Sandbox. The most exciting part of this process is that users can convert these products into NFTs and resell them, which encourages members of the creative community to create new in-world objects.
What are the native tokens of The Sandbox?
You can play and create games and assets in The Sandbox thanks to the blockchain, metaverse, and NFT technologies that power it. You can trade and sell your in-game digital goods in The Sandbox's internal market using the native SAND ERC-20 token. This metaverse native coin is available for purchase on a variety of cryptocurrency exchanges. The LAND token can also be used by players to vote and express their opinions regarding The Sandbox's future course.
Is The Sandbox bigger and better than Minecraft?
You can do a lot more in The Sandbox than you can in Minecraft, and you can do it for free! Anyone with a PC or a Mac can join, thanks to Alpha Season 2, which the Sandbox development team released a few months ago. 
Many well-known gaming companies are lining up to partner with and feature in The Sandbox, much like Fortnite, even though they're still in the Alpha stages.
The Sandbox's Best Features
Sleek voxel graphics

It's a pretty good sign that large corporations are already paying attention!
The Sandbox's drawbacks 
It's still in the Alpha stage, so things aren't polished and can be a little rough around the edges.
CryptoKitties was one of the first play-to-earn games to enter the market when it was first released almost five years ago. 
The overall idea of CryptoKitties is very similar to the original Tamagotchi game, as you breed virtual kittens. Just like in the majority of play-to-earn games, each cat in CryptoKitties is distinct and is represented by an NFT token. Using a smart contract, CryptoKitties' corresponding NFTs are automatically distributed at a rate of one every 15 minutes, or 672 per week, on the Ethereum blockchain.
How does NFT rarity work in CryptoKitties?
Each cat will have a unique phenotype or visual appearance based on its immutable genes or genotype stored in the smart contract. These cats can be purchased, sold, or transferred digitally with strong guarantees of proving ownership because they are tokens on a blockchain.
Due to their scarcity, CryptoKitty NFTs can fetch high prices, especially if they possess particular and distinctive characteristics. They are able to be sold on the open market and have been known to fetch, well, a lot of money. (If you're interested in the specifics, there were only 40 copies of the Generation Zero edition of CryptoKitty NFTs, and many of them have since sold for almost $1 million.)
CryptoKitties' Best Features
Amazingly odd visuals

Cats. Need we say more?

One of the original NFT games, demonstrating its enduring appeal.
The Bad Things About CryptoKitties 
Some of the rarest CryptoKitty NFTs are extremely expensive. If it wasn't for the high price point, we'd put CryptoKitties much higher on our crypto games ranking list.
Just over halfway through our crypto games ranking, is the much-loved NFT title My Neighbour Alice. In the game, players can purchase virtual land and then launch a farming operation. With the help of blockchain technology, start small and develop your farmland into a successful enterprise. A multiplayer builder game called My Neighbour Alice will introduce blockchain to millions of players because anyone can buy and own virtual islands, gather and create exciting things, and make new friends.
What virtual goods can you buy in My Neighbour Alice?
Each player's avatar serves as their representation in the game, and in-game assets can be added to your farm to increase its value.
Virtual goods include everything from pets and homes to food and decorations. Only the ALICE game token can be used to buy or sell these virtual goods. 
Here's a hint: Binance's secondary market is where you should look if you want to increase your chances of finding ultra-rare NFTs in this game. There are always sneaky deals to seize!
My Neighbour Alice's Best Features
The Bad Things About My Neighbour Alice 
There is a much steeper learning curve than in Farmville, which will probably turn off most players.
One of the first games to fully utilize NFTs is DeFi Kingdoms, which is built on the Harmony blockchain. DeFi Kingdoms shows how NFTs could be used in many games in the future by combining their fundamental utility with traditional game design.
In this retro-style role-playing game, you can manage your resources, level up your hero, and embark on quests to gain experience and other rewards.
Since DeFi Kingdoms has the appearance and feel of a recent independent indie or an old SNES RPG, it makes us think of Harvest Moon while also incorporating a nostalgic take on pixel aesthetics and fantasy storytelling.
Is DeFi Kingdoms Free-to-Play?
The game is totally free. On the other hand, every time you use the blockchain, even for something as simple as creating a profile when you first start the game, transaction (gas) fees are charged. In DeFi Kingdoms, players can gather JEWEL tokens that can be converted into Harmony One cryptocurrency. 
DeFi Kingdoms's best features are:
It has the appearance, gameplay, and sensation of a 16-bit game.

NFTs are used in a very efficient way, which makes the technology more approachable.
The Bad Things About DeFi Kingdoms 
There isn't currently a "truly free to play" option because transaction costs are always involved.
10. Sorare Fantasy Football – Fantasy Football
For fans of fantasy football, especially those who also like Panini stickers, Sorare Fantasy Football is THE NFT game. 
With the help of the Ethereum blockchain, Sorare provides a trading card game for fantasy football where players can win ETH or rare cards by taking part in weekly competitions where they can win trading cards they have collected or bought. 
In weekly tournaments, players use their deck of cards to assemble teams of five players, select a captain, and play. The team will be awarded points based on the players' performance in actual football games. Players own NFT cards, which can be traded in NFT marketplaces. Your card deck is affected by these weekly tournaments because it is affected by the actual statistics and happenings of the major football leagues around the world.
How do you get started with Sorare Fantasy Football?
You need to put together a deck of five playing cards featuring actual football players before you can start taking part in the weekly tournaments. Among the more than 200 licensed teams in the game are Real Madrid, Liverpool, and Bayern Munich.
Starting out by playing for free is an option because the game's onboarding process allows you to obtain a starter pack of common cards. However, you'll need to spend money on rare, super-rare, and unique cards if you want to advance and win more games.
The Best Things About Sorare
Realizes every football fan's fantasy of becoming wealthy through fantasy football. 

A significant number of licenses indicate the footballing community is taking it seriously. (So is the NFL!)
Sorare's Not-So-Great Features 
Despite the fact that you receive free common cards, they won't help you much. Progress requires buying expensive cards.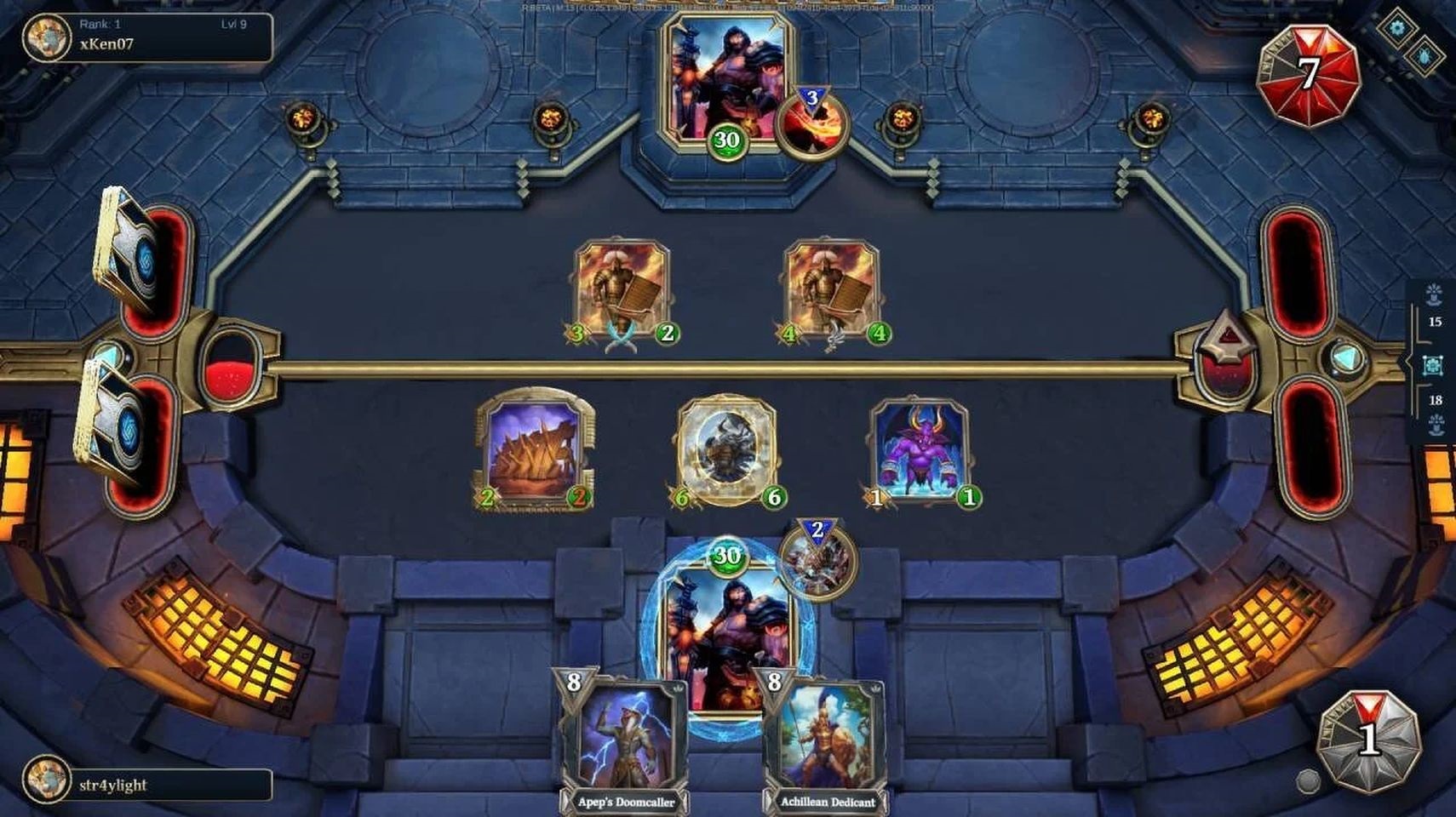 You won't be shocked to learn that Chris Clay, the former Game Director of Magic: The Gathering Arena (MtG Arena), is leading Gods Unchained, the free-to-play NFT card battle game, which is experiencing enormous hype, love, and interest.
Is Gods Unchained Free-to-Play?
Gods Unchained succeeds because it is free, rewards skill, and builds on its traditional topes by using NFTs in a natural, intuitive way. Gamers, for instance, believe they truly own the digital cards they use.
Overall, the idea behind it is similar to that of Magic: The Gathering Arena, where players use cards and combinations of cards to engage in PVP battles with one another. You've won the game if your plan causes your opponent's life to expire before your own. The advantages and disadvantages of each card will thus determine how crucial battles turn out. Similar to Arena, skillful players can still win games even when the odds are stacked against them by using well-planned moves and strategic gameplay. The addition of a ranked mode is certain to quickly intensify the competition.
Can you make money with Gods Unchained?
You can make real money by trading or selling cards that you have obtained from playing and earning experience points on the built-in marketplace, which is supported by the native GODS coin. Additionally, you can combine and improve cards to create uncommon new versions, or you can buy packs.
A Gods Unchained Mythic card was actually sold for 210 Ether on December 6, 2019, making it worth $31,000.
At its current price of US$6.69, the GODS token is one of the most valuable gaming tokens available in the cryptocurrency market, making Gods Unchained a worthwhile game to play.
Gods Unchained's best features are:
Since the game is skill-based, you will still have an equal chance of winning even if someone spends more money on NFT cards.

On the cryptocurrency marketplace Immutable X, you can trade cards.

The idea of a free-to-play experience is one that the developers really value.
The Not-So-Great Parts of Gods Unchained: 
Starting is the hardest part, just like in Magic: The Gathering. Comprehending complicated rules is challenging. Other titles in our crypto games ranking list are more beginner-friendly.
For PC players, a brand-new space strategy game released by the Japanese studio Star Atlus. Similar to Elite, you can explore, mine, trade, and fight your way through the galaxy in this play-to-earn game.
What can you currently do in Star Atlus?
Star Atlus wants to provide Triple-A gaming performance and aesthetics as the standard-setter for upcoming NFT games. Even though the PvP and PvE goals aren't completely active yet, you can still build a fleet by buying ships and other items from the in-game store while the game is still in development.
A ship's combat skills enable it to engage in PvP and PvE battles in order to obtain resources and take over various spheres of space.
At this point, it is unclear whether Star Atlus will be able to fulfill its promise of combining NFT functionality with well-known gaming. 
Is Star Atlas Free-to-Play?
Unfortunately, no. As a result, the play-to-earn idea may deter many players due to the absence of a free-to-play option. On the other hand, Star Atlus does have a great deal of potential, so we can hang onto that.
The Highlights of Star Atlus
Open a galaxy in front of you and go on an endless exploration.

Fight other players in battles and trade with them.
The Star Atlus drawbacks include: 
It won't be released until near the end of 2022, so we'll have to wait to see if it lives up to its AAA promise.
13. Age of Rust – Post-Apocalyptic RPG Game
Age of Rust is a top pick if you're looking for a Play-to-Earn crypto game with engaging narrative content! 
Age of Rust, which was inspired by games like Alien Isolation, Myst, and Firewatch, places players in a mysterious environment and leaves them to figure everything out. This makes for a thoughtful, cerebral, and rewarding gameplay experience with graphics usually reserved for AAA big-budget games.
Age of Rust creates a world and narrative all its own, in which you must make your way through the crumbling remains of a long-gone civilization. It does this by fusing a post-apocalyptic atmosphere with cyberpunk flair.
Your mind is your most effective weapon in this harsh environment, which is shaped by combat, stealth, and puzzle mechanics.
Age of Rust is a single-player, first-person mystery adventure with stunning graphics that not only tells an engrossing story but also provides a brand-new gaming experience that is further enhanced by cutting-edge technology.
Non-fungible tokens (NFTs) are used in intriguing ways, such as bestowing special abilities or unlocking hidden areas.
In the dystopian setting of Age of Rust, three different types of puzzles will put your knowledge to the test:
Adventuring as you move the plot along (such as discovering a secret lever to unlock a door).
Crypto rewards can be given out for solving crypto puzzles, which call for specific blockchain-based inventory.
A 20 Bitcoin (BTC) reward is the main objective of the crypto treasure hunt, which is concealed behind hints scattered throughout the game.
What are the technical details of Age of Rust?
The ENJIN Protocol was used to create the post-apocalyptic role-playing game Age of Rust. The game is built on the Ethereum blockchain, and its primary goal is to pique people's interest in the blockchain industry. 
Players are expected to find over 24 Bitcoins (BTC) hidden by the game's creator, which are now worth more than $1,000,000 USD, and 370,000 ENJ coins, a utility token in the world of the ENJIN Protocol.
The Age of Rust's Best Features
Puzzle-based gameplay gives the cryptocurrency game a new feel.

AAA graphics

Story mode offers more than 100 hours of gameplay.
The Not-So-Great Parts of Age of Rust: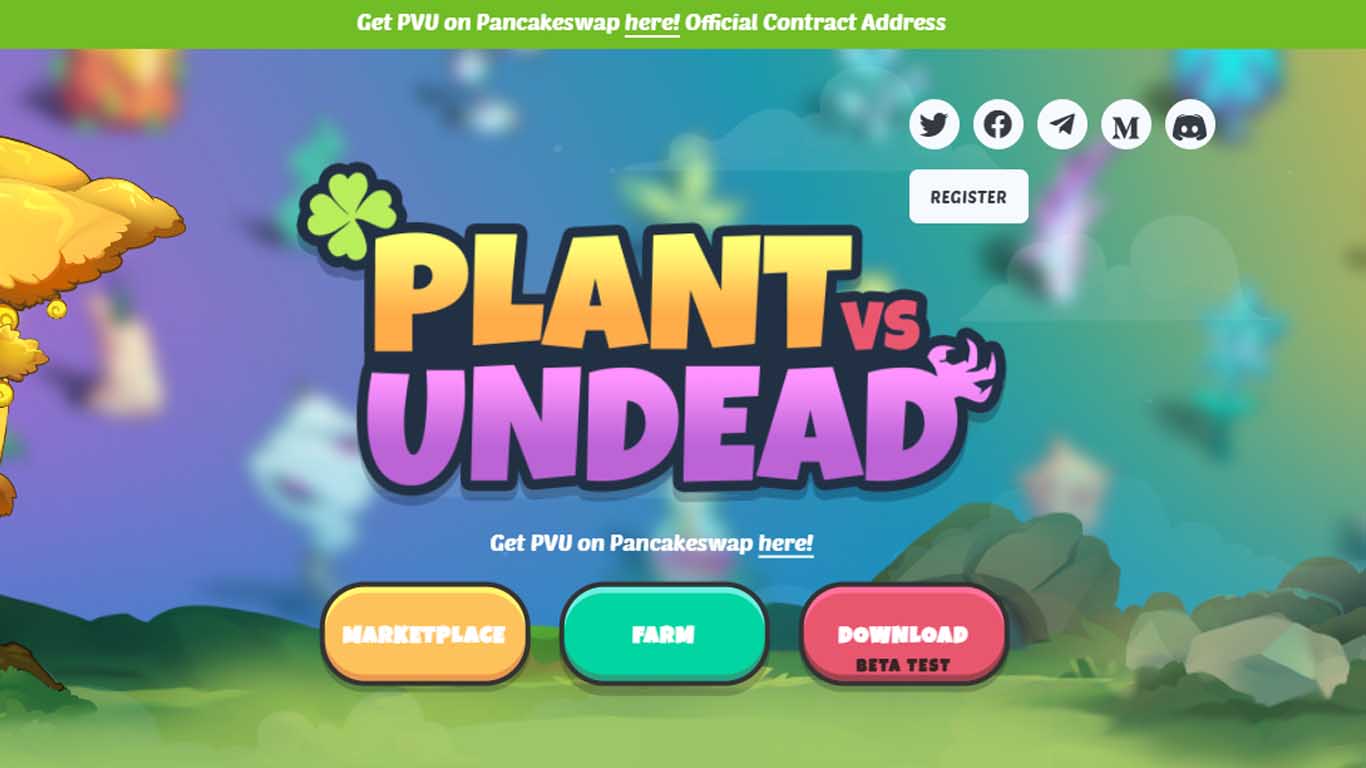 Plant vs. Undead is a very adaptable game, and its farm mode keeps you interested with the chance to accumulate light energy, which results in PVU tokens.
There is a way to profit from playing Plant vs. Undead when you control your in-game assets in the form of non-fungible tokens (NFTs). Its play-to-earn nature results from this.
Is Plant Vs. Undead the same as Plants Vs. Zombies?
People might notice some parallels between Plants vs. Zombies and Plants vs. Undead. The NFT-focused game is a spin-off of Plants vs. Zombies and borrows a number of its best and most addictive features. You will quickly pick up on Plants vs. Undead if you have played Plants vs. Zombies. The upgrades that players can collect or buy later on share a similar general concept. 
How to play Plant Vs. Undead?
To defeat the undead monsters in Plant vs. Undead, players must assemble an army of plants in their gardens. They are free to deploy their plants in any pattern they choose across the field and attack the Undead as they continue to move across it. Even though some foes can cross over to the other side, the ability is frequently constrained. In order to win the game, you must stay under that limit. 
Video games can be used as a source of income as players manage their Plant vs. Undead in-game resources with the aid of NFT technology. That paradigm has the potential to revolutionize developing nations while also having a significant impact on the rest of the world. 
What are the native tokens of Plant Vs. Undead?
In this game, players can manage their farm and generate Light Energy (LE), an in-game currency.
The Plant vs. Undead Token (PVU) is currently worth US$0.675261, making it a valuable token that, after playing the game for a while, could result in a sizable payout.
You can also sell NFT plants on the market, where common NFT plants typically sell for around 10 PVU tokens, and rare ones can fetch over 100 PVU tokens.
As a result, some players can simply cultivate plants to earn light tokens, which can then be exchanged for PVU, while others can concentrate on making NFT sales on online marketplaces. The Binance Smart Chain powers the game. However, if your MetaMask wallet is linked to the BSC, you can also use it.
The Best Parts of Plant vs. Undead:
In the free-to-play version, you are given a Mother tree and some plants to protect it.

The game is an affordable entry point at the time of writing because of its low prices.

Plant vs. Undead's accessibility to players of all ages can contribute to the play-to-earn ecosystem's increased visibility.
The Not-So-Great Parts of Plant vs. Undead: 
It quickly becomes stale due to the gameplay's lack of innovation and originality.

It can be difficult to fully engage with some gameplay elements, like the timers, which puts it near the bottom of our crypto games ranking.
15. STEPN – Move-to-earn Game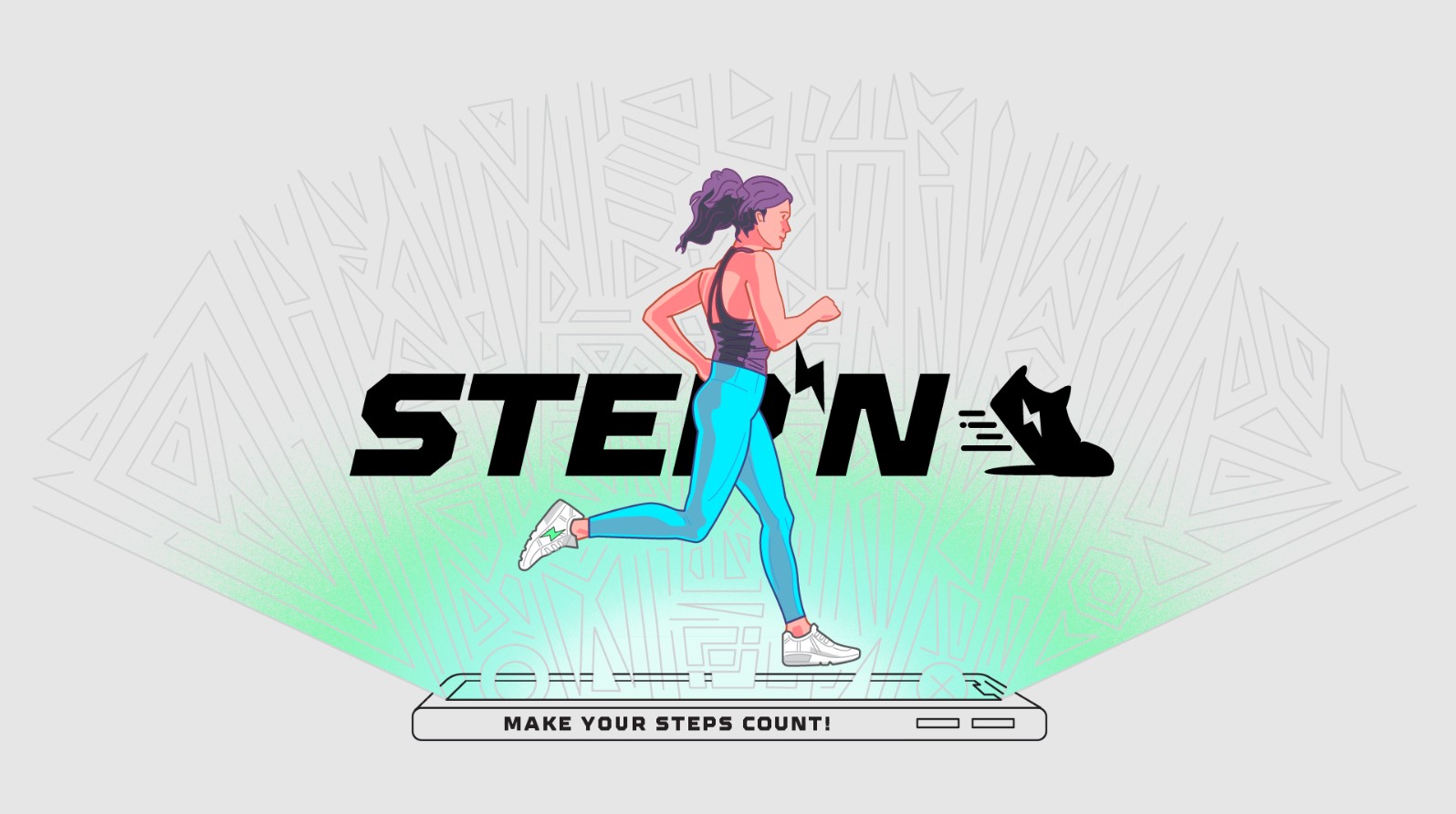 It can be tricky to define STEPN as a game. With built-in Gamefi and SocialFi components, STEPN is more of a Web3 lifestyle application.
However, we've included it in our crypto games ranking as it is technically the first game to adopt the move-to-earn concept is this one, although competitors such as RunBlox have popped up. Using GMT tokens, the primary governance token, users purchase NFTs in the form of Sneakers and outfit themselves with them. Users will earn a GMT game token, which is the subtoken with an unlimited supply, by strolling, jogging, or running outside.
What is the purpose of STEPN?
With GameFi, STEPN hopes to help its millions of users live healthier lives, fight climate change, and connect to Web3, all while also relying on SocialFi.
The Highlights of STEPN:
Encourages users to work out.

It has a broad appeal and is, therefore, more likely to endure over time.
The Bad Things About STEPN 
Essentially a step counter for the crypto-earning portion with additional bells and whistles.

It still costs several hundred dollars for a pair of sneakers, which is more than most people would spend on a real pair.

All dApps in the Solana ecosystem, which inevitably includes StepN, are impacted by outages.

The current team members themselves don't seem to have any significant background in blockchain development.
Bonus Crypto Games Ranking: Pegaxy – Horse Racing Game
A game of mythological horse racing set in the future is called Pegasus Galaxy or Pegaxy. Players can take part in the races and win prizes through the gameplay. Players must master the game's components, hone their skills, comprehend its mechanics, and outperform opponents.
Pega is the name of the virtual horses. There are four distinct bloodlines: Klin, Zan, Hoz, and Campona. They may be gathered, bred, and sold again. (Keep an eye out because, as we reported here, the Crowned Pega is coming in September 2022!)
VIS is the Polygon chain's native token for the Pegaxy platform. By participating in the race and placing in the top 3, players can acquire VIS tokens. Players must, however, buy or rent a Pega from the market in order to participate in the race.
Conclusion

That's the end of our crypto games ranking article. Play-to-earn games are currently the most popular trend in the cryptocurrency industry, and thanks to the various non-fungible token (NFT) implementations, players have more control over their in-game assets than ever.
Additionally, players have the option of earning tokens by participating in the games themselves or by creating in-game NFTs that they can later sell on particular online marketplaces. If you want something entertaining to play, the crypto games ranking above show the top ones that will pay the most and are worthwhile investing your time in.