When it comes to gaming, play-to-earn games have become popular for competitive and unique player rewards. There are hundreds of NFT games to choose from on Android devices. But, certain play-to-earn games may require you to invest money to continue with your progress. Although this can guarantee higher awards, some people do not want to do this. This is understandable, and believe it or not, some NFT android play-to-earn games require zero investment!
Let's take a look at some of the best free-to-play NFT Games on Android.

Gods Unchained
Although a popular choice, it's here for a reason. Gods Unchained is a perfect free NFT-trading game that is super easy to play. The gameplay revolves around NFT card trading, so this is even better if you like card trading. You will receive free card packs in the game when you first sign up. Although you cannot trade these free cards, you can win a battle in order to get Ethereum-based cards. 
In Gods Unchained, you battle against other players. The more battles you win, the higher you rank. If you become high ranking, you will have a better chance of receiving uncommon, rare, or epic cards. As you level up, your chances increase. If you are lucky enough to receive one of these cards, you can exchange it on the NFT marketplace. 
Devikins 
Devikins is another free NFT game on Android that you can play to earn money. Without any investment, you can collect characters to create a high-quality NFT collection. Developed by MoonLabs, the RPG play-to-earn game contains a mix of character breeding and combat. 
Devikins are playable NFTs that can be held in your wallet. They have different properties that make them more or less valuable, including ancestry, rarity, affinities, and personality. 
You can use the characters to fight to win combat tokens. Devicoins act as the in-game currency, and because they hold no real-world value, you can play without investment. Although you can play the game for free, you will need to use cryptocurrency in order to update some of your account features. 
Crypto Ball Z
Crypto Ball Z is an idle NFT game available on Android devices. The game is new, and you can play it completely for free. The game is a blockchain game with idle RPG and shooter elements. 
As an idle game, you can leave your characters without losing any progress. You have limited interaction, apart from battles. You can upgrade your characters ready for battle. 
To play Crypto Ball Z for free, you need Herostone. This is used to level up your character, and when you earn a certain amount, you can convert it to earn real money.
Dark Eden M
Dark Eden M is a free Android NFT game that is PVP-based, with battles between vampires and vampire slayers. When you first start playing, you can choose whether you want to be a vampire or a slayer. The game is ideal for Androids due to it being a light MMORPG game. 
To earn without investment, you have to fight and kill as many battles as you can, but only those that are the other race to you. When you kill a certain amount, you can get medals that can be converted into the game's blockchain token, DEBCO. You can then exchange this token into WEMIX, or sell it. 
Like many other games, your chances of earning a medal will be higher with investment. Still, this game can be played without investing a cent.
Gunship Battle Crypto Conflict
Gunship Battle Crypto Conflict is a free war strategy P2E game for Android users. You can build and battle modern warfare machines and organize a strike group. 
As a free game, there is a great gameplay narrative, as well as entertaining missions and graphics. In order to earn without investment from Gunship Battle Crypto Conflict, you need to reach level 18. 
Once you have reached level 18, you can play with features such as mining titanium. Mining titanium allows you to convert it into the game's currency, Milico. You can convert this into cash and continue earning for free.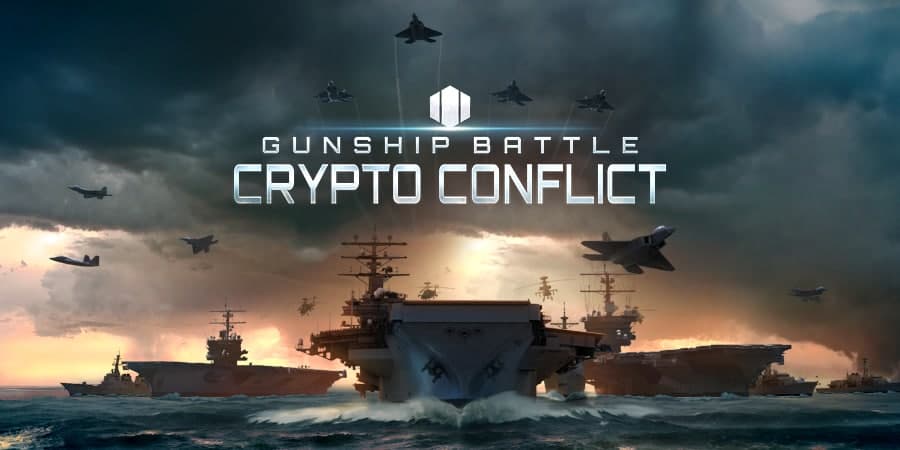 Every Farm
Every Farm is a relaxing NFT game that takes inspiration from online games such as Farmville. In Every Farm, you own a virtual farm where you grow crops, sell produce, and upgrade your amenities. 
To start earning without investment, you need to reach level 35. Although this sounds like a lot of work, this game is very laid back, so it is enjoyable to get to this level. When you reach level 35, you can run your own restaurant. When you cook, you earn hearts. These hearts can be converted into the official game currency, FLERO. 
Additionally, when playing Every Farm, you can convert your FLERO into other cryptocurrencies and cash. 
Final Words
As you can see, there are Android NFT games that can be played for zero investment. Although your chances of winning significant amounts are increased when you invest, plenty can be earned without investing a single dollar.