For players who don't know, the term "Blockchain MMORPG" represents blockchain multiplayer games as the term "MMORPG" stands for massively multiplayer online role-playing game.

This may be quite a mouthful when you try to say all the words but one thing you should know here is that blockchain MMORPG games are one of the best game formats in the gaming space.

If you are looking to test your gaming skills with fellow players, then this is the best game format you would want to use.

Having said all that, let us take a look at 8 of the very best blockchain MMORPG games you should check out:
Blockchain MMORPG Games
Nine Chronicles is the first one on this list, as it is a fully decentralized blockchain MMORPG game powered by players.

In the game, players get to play, mine, and govern together as the game is theirs to keep. When playing Nine Chronicles, players can explore a unique fantasy world feauturing original characters and monsters from nine realms. Players can craft and trade special items, with the reward of gold.

Also, there are various ways players can get their hands on the action while in the game, including arena battles with high rewards.

In addition to this, there are more ways to get your dose of action in Nine Chronicles:
Start as an adventurer who overcomes challenges, competes with other players, optimizes gears, and finds new ways to play.
Become a miner where they can enable a fully decentralized world by converting computing resources with gold.
A merchant where they get to balance supply and demand for exotic items and materials.
Lastly, a politician who gets to issue and pass amendments for the world with players' support.
The game also allows players to craft and get rewarded with gold, strategies, trade, strategize, explore and even match up with other players.

This is a game that players should check out.
Titan Hunters is another exciting blockchain MMORPG game combining NFTs with exciting gameplay features.

The game introduces players to an adventure where they can immerse themselves in a marvelous adventure full of surprises.

It's the ultimate hunting experience that promises gamers a lot of rewards & excitement. Rewards include Tcoins, coins, $Tita Tokens, and revenue model tokens. You can also find rare items by hunting as many bosses as you can.

Hunters will start an amazing journey that will bring them more breathtaking emotions than they could ever imagine. Fight with other players to win over mighty Titans, and claim amazing rewards. The more strategy you apply to this game, the better the rewards.

The game is inspired by the fun gameplay of Diablo, Voxel's signature look, and the feel of Minecraft.

It is a creative and unique game project that combines NFT (Earning Nature) and the best gaming genre of MMORPG (Fun Nature).
Darkeden M is a blockchain MMORPG horror game that is only available on mobile with its PC version still in its beta form.

The game is a battle between humans and vampires, with a bloody battle between the vampires and slayers. The vampires are looking for the blood bible, and it is your job to stop them. The game consists of four major contents namely: Growth, Upgrade, Conquest, and Race War.

In the Growth content, you are an ex-soldier rookie slayer, the unwise young vampire who is too weak and pitiful to shoulder the mission of your race.

You would need to let go of arrogance and focus on growth just to survive.

As a player, you would also get rewards and grow your character through tons of content and challenging tasks prepared. In the game, you can earn Debco or Tier Medals. Debco is gained through trading in the world of vampires and slayers. If you manage to kill another race, you can earn Tier Medals. This will also level up your tier.

The game launched its Google Play Store and App Store on May 4th and plans to enable staking options for players starting from the second quarter of 2022.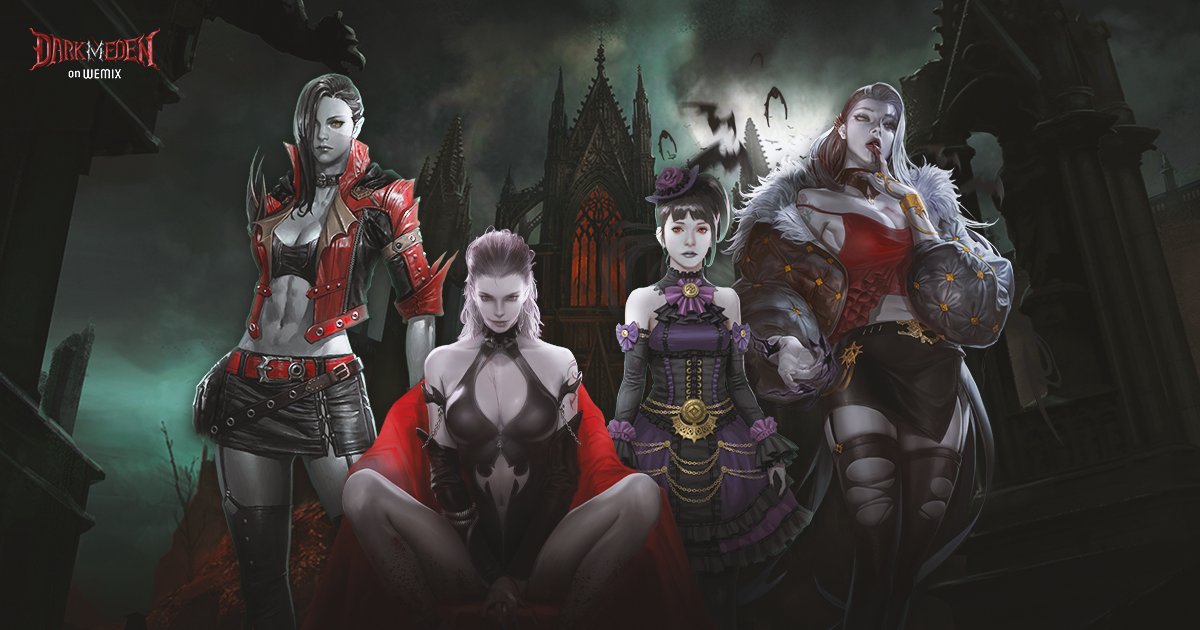 Nekoverse is a play-to-earn MMORPG game that was built using the Solana blockchain technology.
The game has elemental classes that you can use for battle. In the game, you can battle, partake in a cult exploration in the open-world features, as well as craft and harvest.

In the game, players can choose their profession and chart their course. They could choose to either be a farmer, breeder, crafter, or necromancer. When you craft and harvest, you can earn territory and control of certain areas. You can sell farmed resources on the marketplace for $ASG, and earn passive income by staking tokens in Neko Temple.

There are also the Nekoverse NFTs ranging from Neko characters to in-game items.

Each Neko NFT will represent one character/unit to participate in Nekoverse game. Since Nekoverse is a mass multiplayer game, each player can have multiple units, hence multiple Neko NFTs, within the game.

Also, after the public minting date, players will be able to access the Neko Lab site.
Here everyone that owns Neko NFT can use Neko Lab to breed new Nekos.

Breeding Neko with different elements will result in all-new Neko variants with various rare traits which will level up your rewards.

The Nekoverse game also has the ancient triad divided into three classes namely Origin Quad, Pancha Triad, and Void Dyad which is something players should check out.
ForgottenChain is a huge multiplayer online role-playing game (MMORPG) set in a player-driven mysterious fantasy universe.

The project offers players an immersive in-game environment with four playable character classes and countless spells, abilities, and environments. Players can also export and import NFTs out of the game.

In terms of class, players can decide to be a knight, assassin, warlock, or mage. The assassins stalk their prey, the knights search for adventures, the mage taps into magical energies, and the warlock searches the Forgotten land for mystical energies.

The ForgottenChain blockchain MMORPG also has the Forgotten Coin (FTC) which is a BEP-20 token launched on Binance Smart Chain.

As a result, it is secured by BSC's hybrid consensus mechanism which combines Proof-of-Stake with Proof-of-Authority into the Proof of Staked Authority (or PoSA) consensus.

This game would excite players as many adventures await them, with their fights forging history.

All they need to do is to become a ruler, choose their Kingdom, and become the Hero that will be renowned around the continent.
Ember Sword is a modern Free-to-Play MMORPG with a player-driven economy, a classless combat system, and scarce, tradable cosmetic collectibles.

The game is built around the philosophy of "gameplay first" and will feature challenging end-game PVE, hardcore PvP, a living economy, and much more.

Due to the ultimate Sandbox, players also have the opportunity of doing whatever they like within the game. With an immersive storyline, Ember Sword includes tough challenges and an array of interesting characters.

Also, for players to advance within the game, they would have to advance their skills from level 0 to 100.

One other feature that makes this game special is the fact that they can become landowners in one of the four nations of Thanabus (The Game's world).

As landowners, players will receive a small percentage of the real-life revenue that is produced by the estate their plot belongs to. Landowners get a share of 50% of all the revenues generated inside the world of Ember Sword.

An amazing feature which is why I recommend this game for players to check out.
Fate Origin is the first blockchain 3D Play-to-Earn MMORPG game hatched by JOJO Gamebase.

Here, players can take part in adventures in the game, fight side by side with their friends, defeat evil monsters, collect loot and trade them in the market, and win friendships, joy, and money.

What more could players ask for!

Also, Fate Origin has in-game NFTs amounting to 40 NFTs in total. This includes mounts, pets, wings, and fashion. These features provide you with amazing gameplay advantages.

These NFTs are very useful as they can give a player a huge advantage in the game and at the same time, players can consume them to strengthen the magical creatures (mounts, pets, wings, and fashions) within the game.

Players can also stake their Fate/Origin on the JOJO website and earn $JOJO.

Not only that, players looking to make some money can explore the game world as there are thousands of game props waiting for them to acquire, equipment, magic weapons, magic weapons, and a game mech.

Players only need to collect them, trade them, and earn real money. It's that simple.
Cosmic Universe is an open-world fantasy-adventure MMORPG. The game allows players to define their own adventure however they desire.

In addition, players can explore, harvest, mine, build settlements, engage in PvP, competitions and events, and much more.

Players can also own lands in Cosmic Island, a place that houses 7,060 purchasable tokenized land plots that can be the home of a player's playable character, be they a Wizard, Elf, or another one of the many races coming to Cosmic Universe over the coming months and years.

As a landowner, players will also earn land staking rewards in the form of $MAGIC and as well earn rewards from resources harvested on their land by others, along with excess resources players harvest on their land and resell on the native marketplace of Cosmic Universe. In addition to $MAGIC tokens, there are $COSMIC tokens, and USDC.

In the game, there are main quests that involve land building and ownership and side quests that involve competitions, challenges, and even PVP mechanics.

Whichever one players decide to start with is entirely up to them. Cosmic Universe is a game that deserves, by all means, to be on this list. I mean, what sounds cooler than NFT Wizards?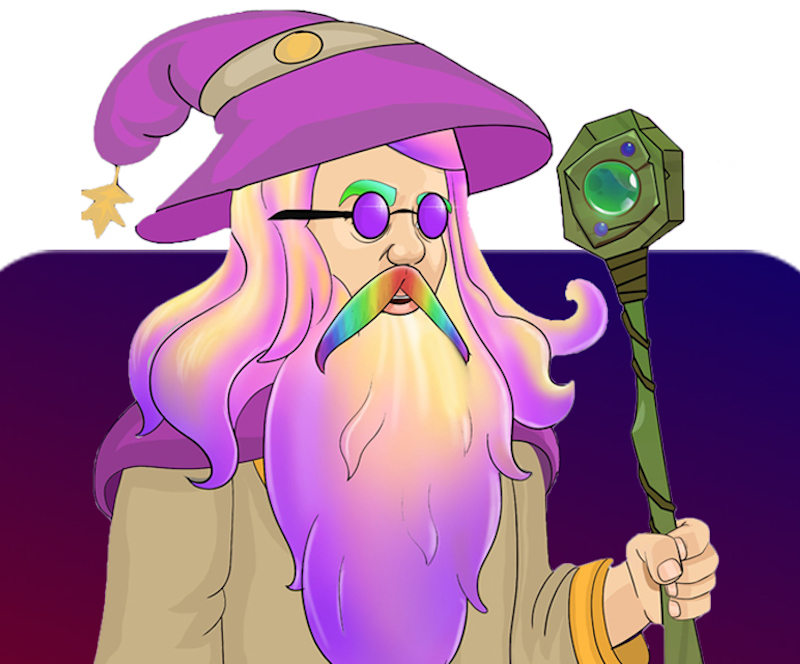 Final Note
We have taken a look at 8 of the best blockchain MMORPG games at the moment, each offering different features and experiences to players.

Whichever one you decide to check out is entirely up to you as we are confident that the above-listed games quite live up to their billing.
Also, check out Ascenders MMORPG!