Just a few days before the end of June, the Algorand Foundation's successful Governance era concludes. Their campaign for Period 2 Governors, Governance NFT, is coming close.
We hope that the information on this page will help answer some of the often asked questions about Governance and Pera's associated initiatives.
A Quick Recap
Algorand Foundation's first Governance term began on September 30, 2021, as many of you may have already heard. The former staking rewards scheme was discontinued in May 2022, and the new governance structure was implemented in its stead. As of September, they've gone through three phases of Governance; the fourth will begin on July 1, 2022.
 3rd Governance Period
The protocol also changed significantly throughout the third Governance term. Several DeFi systems in the ecosystem have begun to offer involvement in Governance.
Their community could stake their Algos on platforms like Folks Finance, AlgoFi, and GARD.
With programs like Hone, the next Governance term will see much more progress in this area. This lets more liquidity move across the ecosystem while still rewarding their community for utilizing Algo.
They believed it was necessary to honor Governors and the Governance system in general as Pera Wallet. In May, they chose to offer Governance NFTs by Pera.
They have had a great response from their community since then. Over 6,000 NFTs have been claimed thus far, and the overwhelmingly favorable reaction has made it evident that they must continue this practice.
2nd Governance Period
Consequently, they are about to end the Governance Period 2 NFT campaign. In addition, they are preparing to introduce our Period 3 NFTs.
They will announce brand-new badges made by the incredible ertekin and make them accessible for all Governors of Period 3 to claim. Observe their social media outlets for this.
As with the previous set, they will keep the same tiers:
Baby Governor (10–100 Algos)
Lil' Governor (100–1K Algos)
The Governor (1K-10K Algos)
Hurry Up, Claim Your Rewards
Don't forget to claim your Governance Period 2 NFTs if you haven't already since they will no longer be accessible after June 30.
As previously suggested, these NFTs will eventually enable some intriguing new features in Pera Wallet as they do not wish for any of you to miss out when the time comes!
They have intriguing plans for stacking these NFTs, allowing different "hand combinations" to unlock unique Pera Wallet themes.
As always, they are glad to hear your opinion about Governance NFTs. You may also check our public roadmap and provide suggestions by visiting the roadmap.perawallet.app at any time.
About Pera Wallet
Pera Wallet is the most convenient and secure method for storing, purchasing, and exchanging* Algorand tokens. The skilled team at Hipo constructed and maintained it.
Hipo was created by the same team that created Tinyman, Vesta Equity, Aorist, the Algorand Governance platform, and several other successful Algorand initiatives. The Hipo crew has an unwavering commitment to the Algorand environment.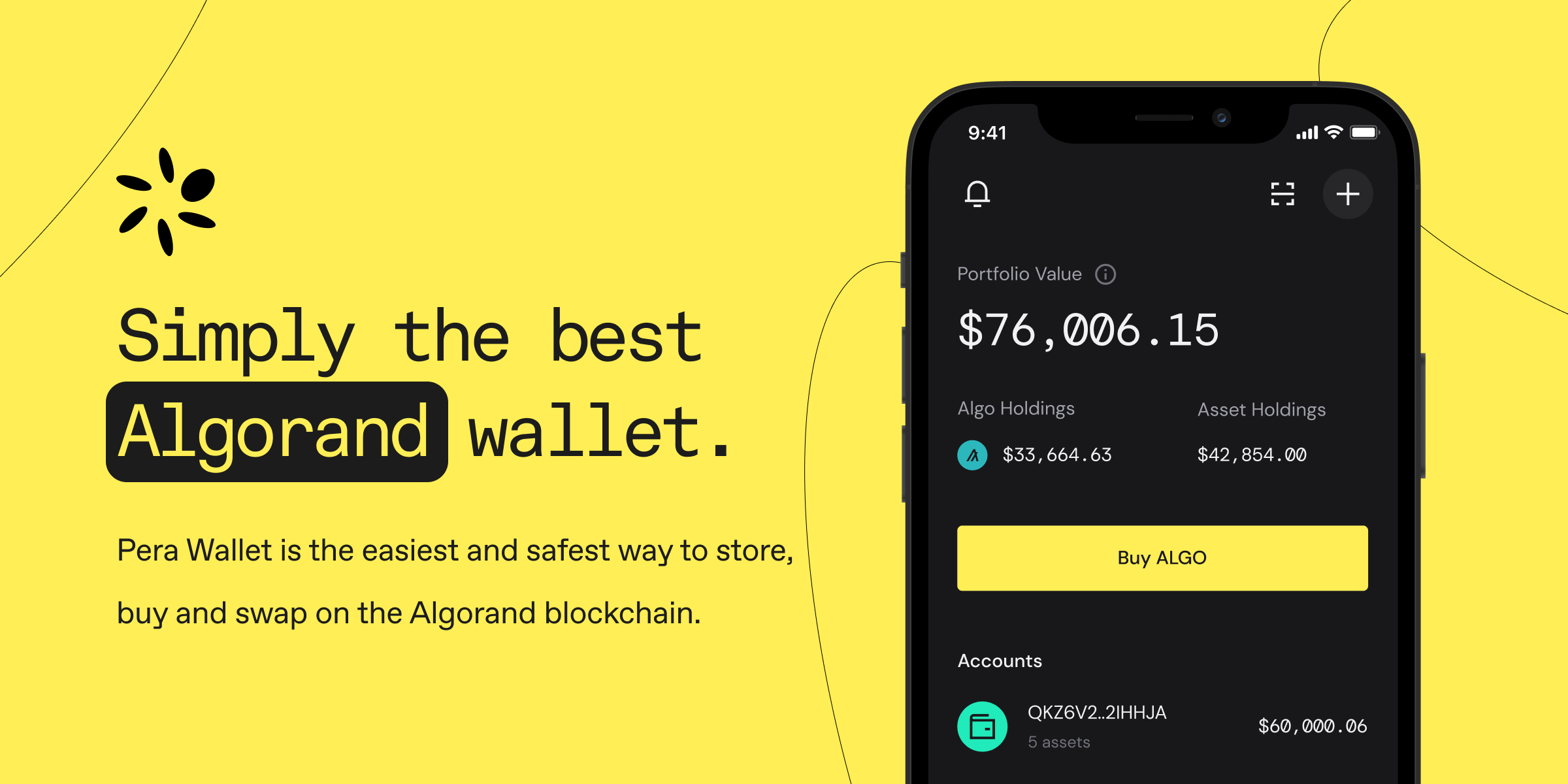 How To Set Up A Pera Wallet?
 Visit https://perawallet.app/
Click the "Pera App Download" button.
Download the Pera Wallet App from the app store on your mobile device.
Click Open to begin using the app when it has finished downloading.
You must choose "I want to create an account" if you do not already have an Algorand wallet. The Algorand wallet can be imported by users who "already have an account."
Read the terms and restrictions of the account backup service before you start.
Your seed phrase will be saved in some manner by a notification that tells you to do so. The only method to restore your Algorand wallet account is by using the Seed Phrase (a phrase made up of 25 words). Please don't give it out to anyone since it gives you complete control over your account.
Upon completing a series of verification steps, you will be able to establish your account name.
You're nearly there if you've set up a 6-digit PIN and FaceID (optional) during registration!
Once you've finished setting up your Pera Wallet, click "Start Using Pera Wallet" to begin using it.