ASICS, the popular athletic brand, is releasing physical shoes as part of the ASICS X Solana UI collection. The launch of the new collection features custom-made limited-run GT-2000 11 running shoes that allow owners the chance to win a limited edition NFT. 
What is ASICS?
ASICS is a store selling a huge selection of running shoes, athletic gear, and general activewear. The Japanese company is hugely popular in the US and UK. With a net income of $9.4 billion and a huge range of products, the company is getting involved with the Web3 scene. 
ASICS believes in the power of sport and activity to improve the mind, as sport is more than the activity itself. Freeing the mind and body, exercise helps people get healthier mentally and physically. This is similar to STEPN's ideology, hence why the two may be working together. So, let's find out more about this ASICS X SOLANA NFT collection. 
ASICS Launch STEPN Running Shoe with Solana NFT Collection
The Japanese sportswear manufacturer announced the launch of the ASICS X SOLANA collection today. The new line of shoes features some custom-made running shoes and the chance to win a limited edition of real-life sneakers. 
By designing the GT-2000 running shoe, ASICS is targeting the Web3 community. People could benefit from it as long as it is balanced with physical activity. When speaking about the collection, ASICS director of Web3 and Digital Goods Joe Pace said this: 
"We see a place for us to help in Web3 and bring products that inspire people to be physically active. For us, it's just a different way of telling stories about our products and getting specific communities excited about them." 
(All quotes from here)
The GT-2000 Shoes
According to ASICS, the GT-2000 shoes are now available for pre-order in a four-day window. This starts today and ends on November 8th. The shoes will be priced at $200 using USDC via Solana Pay. 
When purchasing shoes, buyers can choose from two different custom designers. This includes light mode and dark mode. Included in these designs is the Solana-inspired design, symbolizing the balance and beauty between Web3 and the benefit of physical activity. 
When it comes to the NFT aspect, customers who purchase the shows will receive an ASICS badge NFT. Gaining this digital collectible allows access to future ASICS rewards and experiences.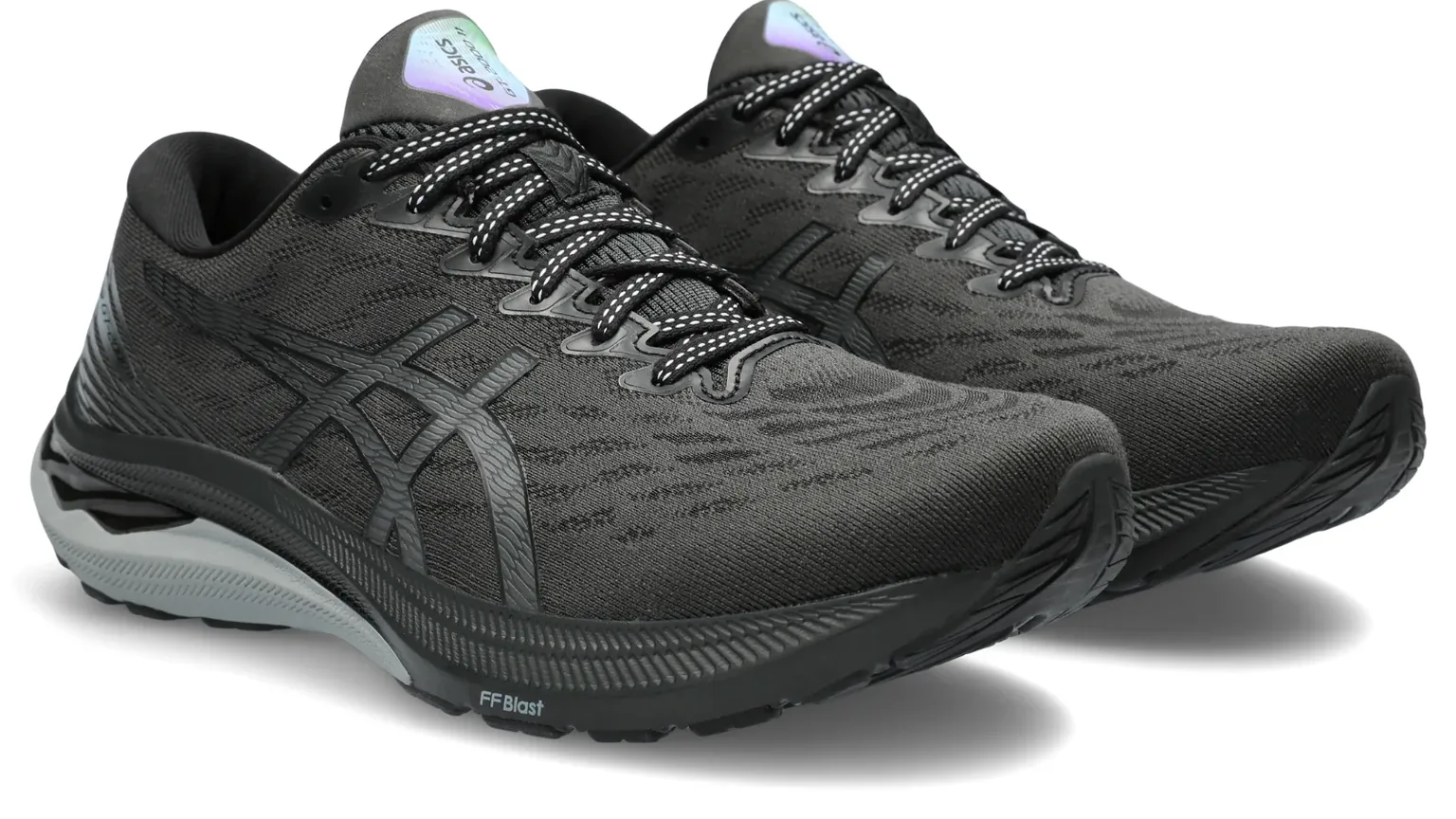 Now, here comes the important and exciting news about STEPN's involvement. Those who purchase the shoes will, of course, receive their ASICS Badge NFT. Aside from this, players have a chance of receiving an airdrop of a limited number of ASICS X STEPN GT-2000 NFTs. 
The NFTs
"We've purposely chosen to stay true to ourselves with this project and do what we are known for. Which is making amazing running shoes, and running shoes that you would be excited to wear literally every day."
ASICS is not unfamiliar with the concept and execution of NFTs, releasing its first NFT collection back in July 2021. Sunrise Red celebrates sports and a world in which digital goods inspire physical activity. The proceeds of the collection were donated and invested in digital artists through the ASICS Digital Goods Artist-in-Residence program. 
ASICS Digital Goods Director Joe Pace stated that while digital fashion favors high-end products such as Gucci and Dolce and Gabbana, ASICS decided to stay true to the founder's vision and stick to the influence of physical activity. 
Making some comments about working with Solana, Pace stated this: 
"We want to be building our program on a blockchain that we know can scale globally from day one and beyond." Raj [Gokal] and Anatoly [Yakovenko] have built an incredible culture at Solana that's welcoming, kind, and open. The people who work for them are the same way."
ASICS chose Solana to ensure a fast, anonymous, and scalable process with a low public transaction cost. As a blockchain, Solana is known for its reliability and low fees. Solana is a huge rival to Ethereum. 
NFT Details
When it comes to getting one of these ASICS X STEPN NFTs, there is a limited number. There are one rare, 150 uncommon, and 850 common ASICS X STEPN NFTs. So, get your hands on the GT-2000 shoes to get a chance to win an airdrop for the STEPN shoes. 
All the NFTs will be listed as 'OG' STEPN NFTs on the Solana blockchain, with the opportunity to buy the NFTs through Solana Pay, bringing physical and digital commerce together once again. 
So, not only would you have a physical pair of shoes, you would also have an ASICS badge NFT, as well as a pair of STEPN X ASICS NFTs. This is incredibly exciting, and you can buy these physical trainers using USDC using Solana Pay!