Axie Infinity, one of the world's most prominent play-to-earn games, is confident of expanding its presence in South Korea despite growing regulatory hurdles.
Sky Mavis, the firm behind the game, sees South Korea as an integral part of its growth strategy and as such, it will continue to push its P2E game as much as possible.
Axie Infinity and The South Korean Market
The South Korean government announced a major blanket ban on P2E games in December 2021. The country's Game Rating and Administration Committee directed Google and Apple to remove all P2E games from the PlayStore and Apple Store over concerns that such games could degenerate into gambling problems.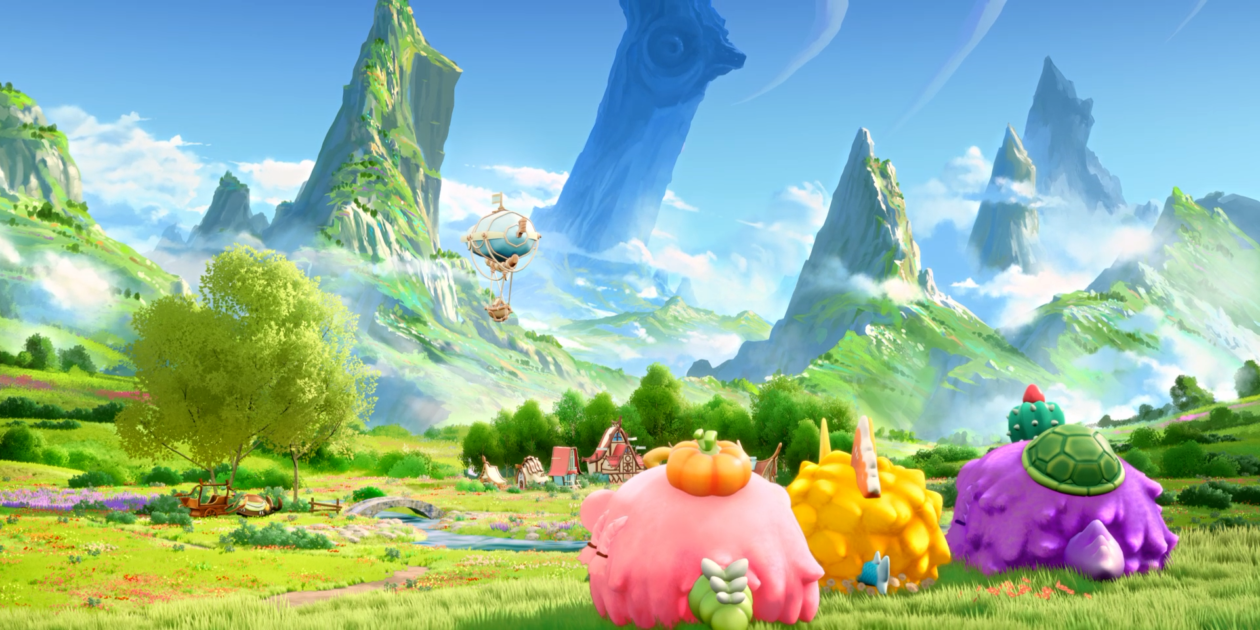 Ever since most P2E games have struggled to find a foothold in the Korean market. Also, Korean game developers, who form an integral part of the P2E developer community, have had to solely focus on building for international gamers.
But Axie Infinity believes that it can overcome this ban. The play-to-earn game already has a ton of gamers in South Korea and is currently exploring ways to tailor its blockchain game for its community in the county.
Axie Infinity also believes that it's still early for P2E regulations. The industry is, after all, in its infancy stages. Axie is confident that with expanding P2E adoption and exciting innovations around these games, the Korean government will have no choice but to reconsider the ban.
South Korea has one of the biggest digital assets markets in the world. A survey by the Korean Financial Intelligence Unit found that the industry hit $46 billion in 2021 with net profits of around $2.8 billion.
How Korea's Pro-crypto President Could End the Ban
There was a lot of hope among Korean developers that the election of Yoon Suk-yeol would end the P2E ban. Yoon Suk-yeol cast himself as a pro-crypto candidate who would move to deregulate the Korean digital currency industry.
He even specifically promised during his run for the presidency to lift the P2E ban as a way of fostering blockchain innovations. However, it's now months into his presidency and the P2E question still remains unanswered.
In fact, Korean gaming developers are growing skeptical of the president's promise but things could still change in the future.
Nonetheless, the Korean government, in general, sees P2E gaming as a social problem. Unless attitudes among policy markers change, it will be very hard to push far-reaching P2E regulatory reforms for now.
South Korea's History of Gaming Regulation
Although the blanket ban on P2E games in south Korea was shocking, it was not unprecedented. Seoul has a consistent history of hostile regulatory actions against gaming, including traditional video games.
For example, in 2011, the government introduced strict gaming laws that limited the time teenagers spent playing video games. The legal framework, which was generally referred to as the "Shutdown Law", was enforced for over a decade before it was abolished in 2021.
But despite this, the Korean gaming community remains quite robust. In fact, as reported in this article by Next Trend Asia, the local gaming market is the fourth largest in the world, trailing only the US, China, and Japan.
Also, the country has one of the highest penetrations of gaming. Over 70% of all Koreans have interacted with gaming in one way or another.
These stats will give games like Axie Infinity hope that the regulatory hurdles are not insurmountable. In fact, Axie's stated strategy is to expand P2E gaming adoption in the country to a point where it becomes too big to regulate. Considering Korean attitudes towards gaming, this is very possible.
Axie Infinity Origin Reboot
After dominating the P2E market for some time, Axie Infinity decided to migrate its game to the Ronin sidechain. Initially, the game was running on Ethereum where it had to deal with network congestions, high fees, and low transaction speed.
To mark this migration, Axie Infinity rebooted its game to Axie Infinity Origin, a completely reworked P2E game that is in the final stages of development before the official global launch.
So far, Origin has recorded respectable success. According to data released by Dapp Radar in June, around 600,000 players had already signed up for Origin. This number has likely increased substantially since then.
Axie's Plan to Build a New User Base
The Origin project is still way early. Sky Mavis has not even had the chance to launch an Android or iOS app on the Play Store or Apple Store. It is therefore conceivable that the game is not worried about the South Korean ban for now.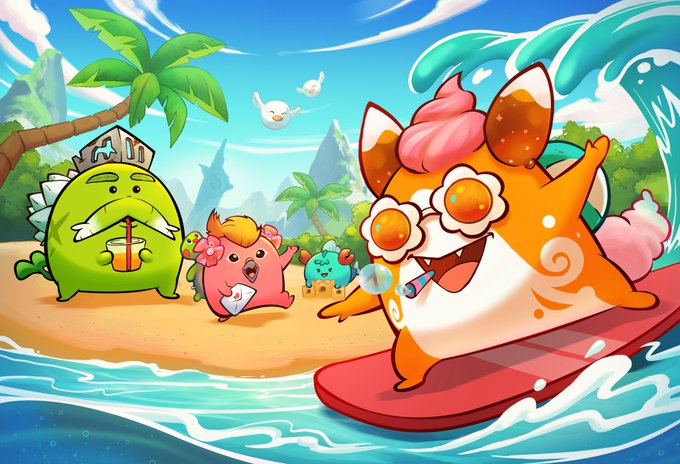 Nonetheless, Axie is banking on improved gameplay and an overall improvement in the user experience to scale not just in South Korea, but in many other countries. However, the game still has a lot of work to do.
Axie has seen a major decline in active players. After peaking late last year at around 2.7 million active players, the number has dropped to just a few hundred thousand. The problem however is much bigger than Axie. In fact, the wider NFTs and crypto market has had a similar trend over the past few months.
The P2E Renaissance and What the Future Holds
The P2E industry has had a relatively more stable and successful 2022 compared to the broader crypto market.  This has come against a backdrop of many challenges, including negative investor sentiment.
Although the industry has had to take some major hits, investments in P2E games have increased substantially. For example, Andreessen Horowitz, a leading crypto-related venture capital firm, launched a $4.5 Billion web3 fund that will accelerate investments into P2E games.
Play-to-earn games have also evolved to give users more exciting gameplays. It's not just about play-to-earn anymore. It's also play-for-fun.
We have also seen increased integration of play to earn gaming with virtual and augmented reality. All these factors could play a major role in unlocking a new frontier of growth for Axie Infinity and other similar games.