Axie Infinity will deploy the first mid-season balancing patch in Origins Season 1. The P2E game says the patch is relatively smaller in scale and will largely target the in-game economy and fix a few bugs.
At the start of Origins, Axie Infinity said it would refrain from making any mid-season balancing changes as much as possible. However, it seems this was a much-needed patch. The updates will begin rolling out later today.
Origins maintenance for Season 1 balance changes and improvements has started✨ pic.twitter.com/pPm4bRyXp1

— Axie Infinity🦇🔊 #AxieOrigins (@AxieInfinity) September 28, 2022
Axie Infinity Balancing Update: What's New?
There will be several changes to expect in Origins Season 1 once the patch rolls out. First, Axie Infinity will be releasing a new reward lever for PvP players. This will include an avatar border leaderboard reward.
Although the avatars will deploy with the new patch, they will only be visible to eligible Origin players. Also, the rarity of avatar border rewards will vary depending on a player's ranking. The higher the rank in the leaderboard, the rarer the avatar.
Axie Infinity is working to diversify the Origin ecosystem as much as possible. The goal is to achieve this later in the Season when Runes and Charms become available to all players.
Other Updates to Expect
The DevOps team will also rework Origin game tutorials moving forward. The Ronin-based NFT game says that it wants to make it easier for new gamers to grasp the gameplay and grow into the ecosystem as fast as possible. New tutorials will be much more detailed but also simple to understand.
We are also learning that new push notifications will be integrated into Origins UI. Axie Infinity is also planning to significantly improve the matchmaking mechanism in this latest update. Queue times will also be improved to deliver a better player experience.
Also, you may have noticed that the battle log in the game typically shows the Axie applying or receiving a secret. The new patch will end this.
Changes In Rock, Paper, Scissors
Rock, Paper, Scissors is a new feature that came with Origins Season 1. It uses traditional Rock, Paper, Scissors games to determine which player goes first in PvP arena battles. Axie Infinity has, however, decided to implement some small changes here.
First, the 5-second wait time after deciding turns will now be removed. Once players have decided who goes first, the battle starts right away. For some dramatic effects, some new sound effects have also been added in Rock, Paper, Scissors.
Also, players must be active in the game until the first and second turns are decided. In fact, players who disconnect from the P2E game for more than 60 seconds will automatically lose and go second.
More changes on Rock, Paper, Scissors could come in future patches. This is, in fact, a question of when and not if. Axie infinity will probably track user feedback on the same and decide what comes next.
Bug Fixes: Key Highlights
This mid-season balancing patch will also address some key bugs reported in Origins so far. First, the bug where the Snake Jar was triggered despite attacks being fully blocked by the Axie Shield is now gone.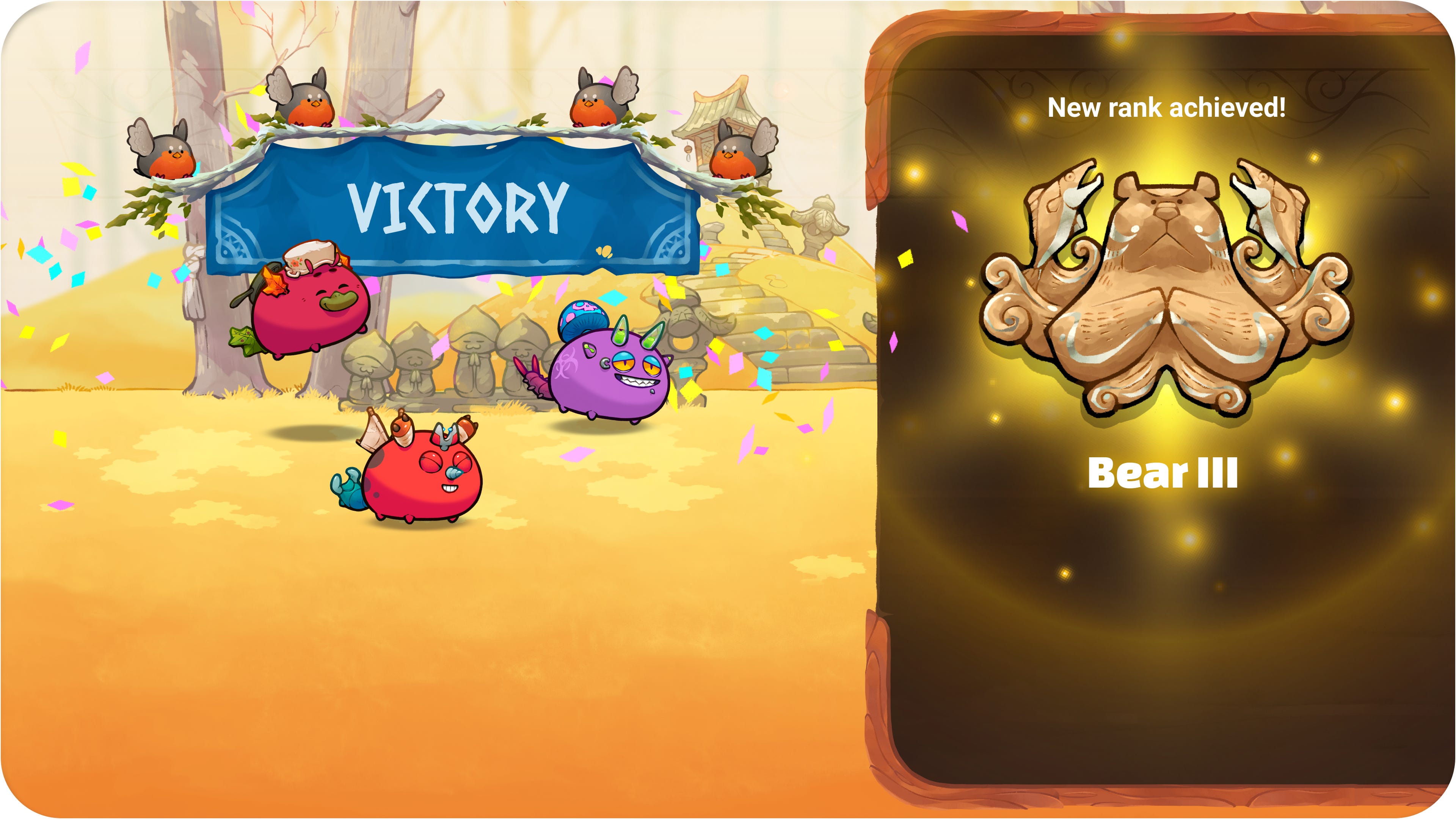 There was also this issue where stunned Axies could still use cards in the next turn. The new patch addresses this as well. We have also seen several UI improvements.
For example, it was impossible to search Axies with empty names by their IDs in Origins. A UI update that rolls out as part of this balancing patch will fix this.
Sticker rewards in the leaderboard will also start showing, while Scaly Spoon and Indian Star's effects will get new icons. In case you would like to see all the bug fixes and changes, check out this link.
Axie Infinity Origins Season 1: A Success So Far
The first season of Axie Infinity Origins was launched on September 14th with a prize pool of $1.5 million. The new season also came after months of testing and balancing the game ahead of its global launch.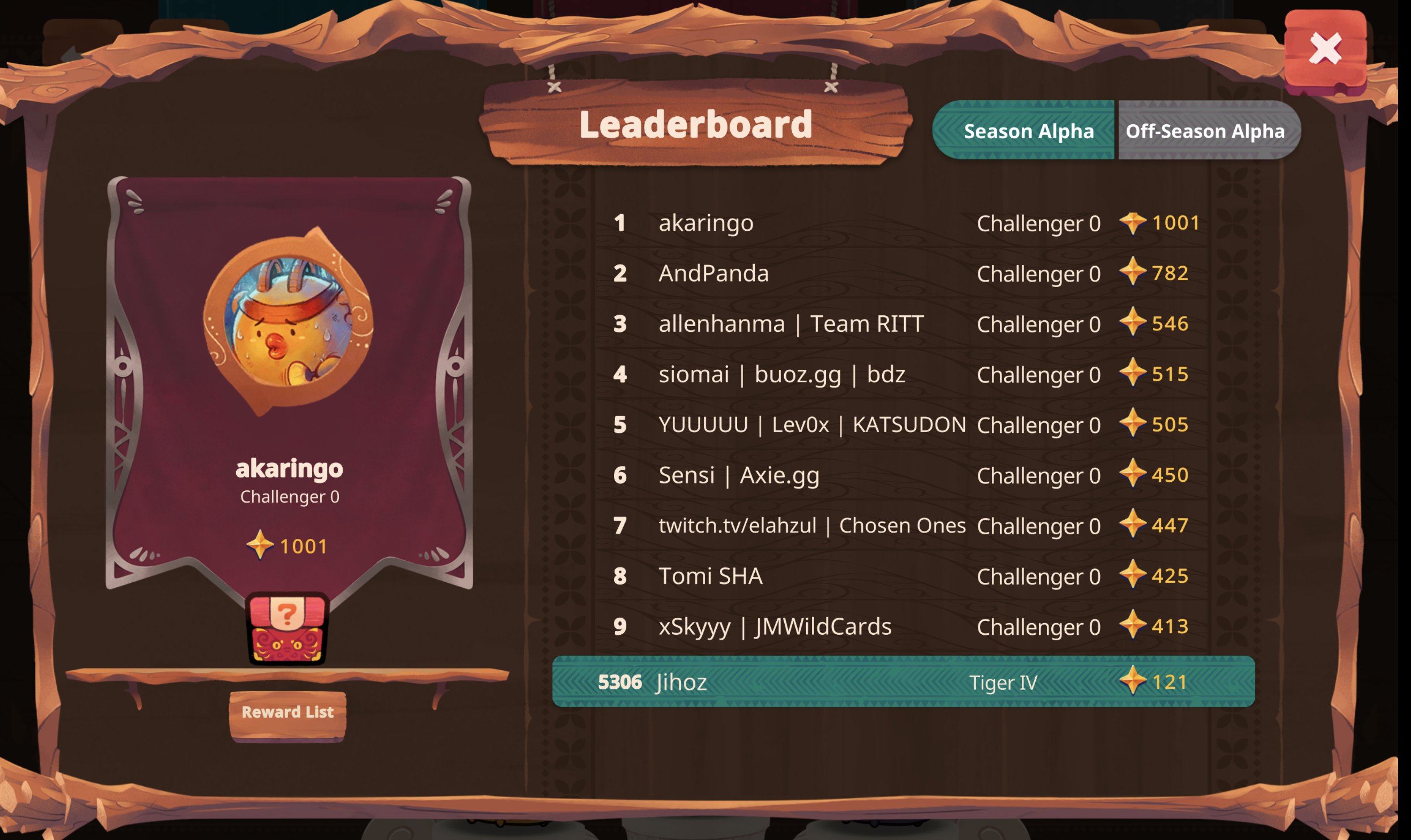 In fact, Axie Infinity made so many balancing changes in the run-up to season 1 that it promised it would not do any mid-season balancing patches in the first season.
However, as reported here by P2E Diary, the turn-based card battling game said that it would negate that commitment based on feedback from its community.
Nonetheless, although this latest patch is minor, it still represents a growing commitment by Sky Mavis to make Origins a competitive and balanced game offering value to all players. Origins has so far reported over 5 million PvP battlers.
Axie Infinity has also seen a surge in NFT sales over the last seven days. According to this data by CryptoSlam, sales have hit almost $1 million in the last week, a jump of around 10%. NFT sales over the last 30 days are now at $4 million.
Inside Axie Infinity's Come Back Plan
The launch of Axie Infinity Origins Season 1 is a big achievement for Sky Mavis. The developer has been trying to retool the game to offer better gameplay, sustainability, and more features.
So far, many traditional and non-traditional Axie Infinity players are warming up to Origins. Sky Mavis is also committed to making bold changes to enhance the game even further.
Axie Infinity's pivot towards play-and-earn comes at a perfect time. It could be the one single move that ultimately keeps the game at the very top of the blockchain gaming world.