Axie Infinity is the world's most successful P2E game. It was also one of the main pioneers of this industry. The game, at one point, averaged well over 2.7 million active weekly users, making it the most widely used blockchain app ever.
So, if you are considering jumping into play-to-earn games, Axie Infinity would be a decent place to start. Well, this is precisely why we wanted to do this Axie Infinity review and guide. It gives beginner players the info they need to get started and earn from the game.
Official website: https://axieinfinity.com
What is Axie Infinity?
Axie Infinity is a play-to-earn blockchain game where users breed, collect, and fight Axies. The Axies are pet monsters that have unique abilities and features. Axies belong to six different classes and also come with matching cards.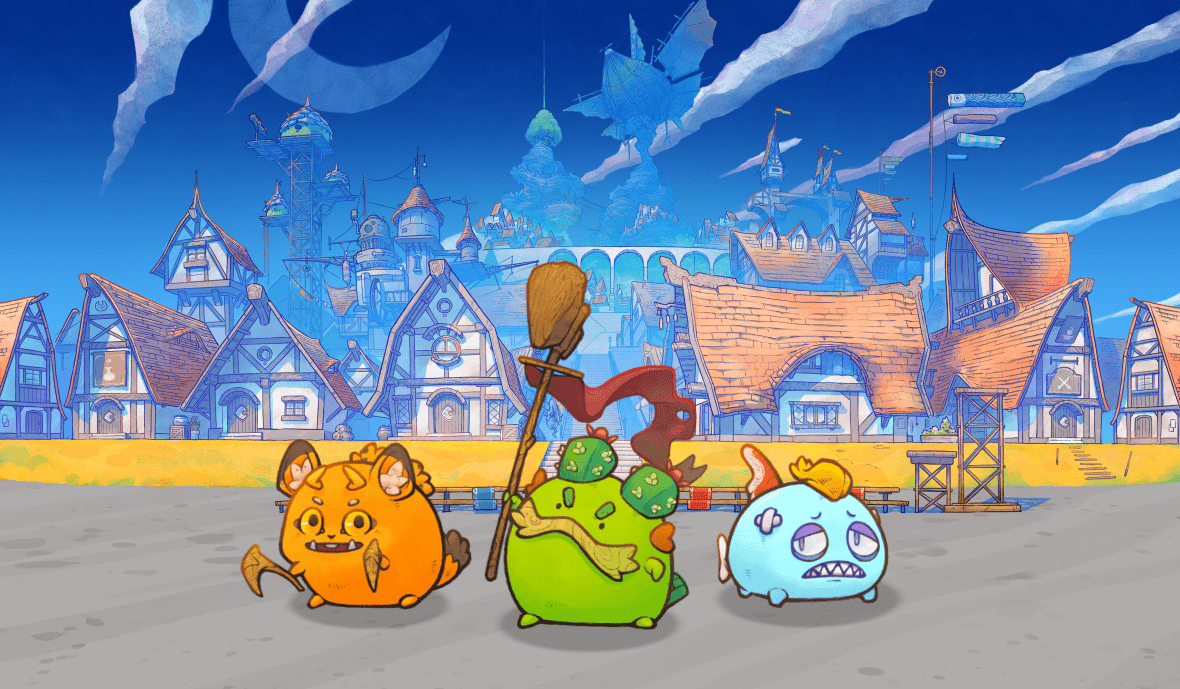 The main goal for players is to breed or collect the most exclusive axies that can fight and win. Axie Infinity has, however, phased out its original Classic V2 game. Right now, the game has been rebranded to Axie Infinity Origin.
Although most of the features in Axie Infinity Classic V2 have been incorporated into Origin, the updated version has been reworked significantly. Additional features like Runes and Charms have also been included. We will talk more about these gameplay features later in this Axie Infinity review.
Key Features of Axie Infinity
Axie Infinity has several unique features that define its gameplay. However, there are six main ones that you should be aware of. Here they are:
The Axie Infinity Marketplace
To start playing Axie infinity, you must purchase at least three axies. This will be done through the in-game marketplace. Also, if you are a breeder or a collector, all transactions on selling and buying Axies are processed through the marketplace.
You can also purchase land in the Axie infinity Lunacian metaverse through this marketplace. This is one of the most integral parts of Axie Infinity's in-game economy.
Battle
The main premise of the Axie Infinity game is a turn-based battle where users set up three axies against each other. There are two types of battles. You can either fight against other players in Arena mode or fight against the environment in adventure mode.
Breeding
You don't have to fight axies to make money from Axie Infinity. You can breed your own axies, produce unique offspring, and sell them.
In fact, breeding is the best way to make a passive income from the game without having to understand complicated gameplay mechanics. However, breeding comes at a cost, so make sure you factor this in when you start.
The World of Lunacia
Axie infinity has slowly transitioned into an integrated metaverse. As a result, the game introduced the world of Lunacia, where players can own land as part of the in-game assets. The land is expected to become the foundation of Axie Infinity moving forward.
In fact, the P2E platform will allow users to create their own games and experiences on their land. The game has four different types of land. This includes Savannah, Forest, Arctic, and Mystic. Each land features several NFT-backed items that would be crucial for the overall gameplay.
Also, not all land is the same. Savannah, for example, is the most basic, while Mystic is the rarest of them all. Land in Axie Infinity is, not cheap and requires a bit of investment. In fact, the highest land sale on record topped $2.48 million. The world of Lunacia has around 90,601 plots spread across the four categories above.
Dual Token Economy
A dual token economy powers the Axie infinity metaverse. On the one hand, the Smooth Love Potion or SLP dominates in-game transactions and rewards. On the other Axie Infinity Shards or AXS dominates governance and staking. You can earn both SLP and AXS rewards, but the mechanisms are very different. More on this reward system later in the article.
Leaderboard Tournaments
PvP Arena mode battles are not just for SLP rewards. They also help to rank players through a season-long Leaderboard.
This creates an exciting competitive environment beyond the usual P2E mechanics. Besides, winners of the leaderboard are entitled to a decent share of AXS rewards at the end of every season.
Axie Infinity's Key Performance Indicators (KPIs)
Despite its ups and downs in 2022, Axie Infinity has maintained some respectable progress in its KPIs. In fact, a deeper look at this data shows that Axie infinity remains a major P2E heavyweight. Remember, Axie Infinity makes money by charging a small 4.25% commission on all marketplace transactions. The platform will also charge a small commission in breeding fees as well.
According to analytics provided by Nansen, daily revenues had dropped to all-time lows in May 2022. Average daily breeding fees, for example, stood at around $9,000 in May, while marketplace fees averaged a little over $32000. This is a huge drop compared to its peak during the tail end of 2021.
In fact, in September 2021, Axie Infinity reported average daily breeding fees of nearly $16 million. Marketplace fees, on the other hand, topped $1.5 million. Now, it's easy to look at this drop and assume that Axie is on its last legs. However, when you look at the metrics cumulatively, you actually realize that Axie Infinity has, in fact, stagnated as opposed to declining.
For example, cumulative marketplace fees as of August 2022 stood at $178 million. Cumulative breeding fees have also hit around $1.1 billion. Interestingly, looking at the general trend based on data from Nansen, both fees rose steadily from May 2021, only to stagnate in January 2022. Ever since they have remained largely unchanged.
AXS Staking: Key Metrics to Note
We have also seen a steady rise in the total value of AXS tokens staked cumulatively. Data by Nansen shows that the total USD value of AXS staked stands at $426 million. This figure has, however, had some ups and downs in 2022.
For example, the total value of AXS staked hit $314 Million in May 2022, the lowest record for the year. It has, however, ticked up in recent weeks. The growth in staked AXS has also been quite impressive when you look at it historically.
According to Nansen data, the value of staked AXS tokens rose from around $10 million in October 2021 to hit $426 in June 2022. This is a surge of nearly 40 times, and it suggests growing confidence in the AXS token.
It is also worth noting that Axie Infinity's transition to a metaverse-based game is gathering momentum. Data shows that the percentage of revenue resulting from Land sales in the World of Lunacia has surged. It has, in fact, overtaken revenue generated from the sale of Axies to become the third most profitable earner for Sky Mavis.
Axie Infinity: Reward System and Tokenomics
Before we give you a detailed breakdown of the reward system in Axie Infinity, it is important to first of all talk about tokenomics. After all, rewards are based on the in-game tokens. Let's go: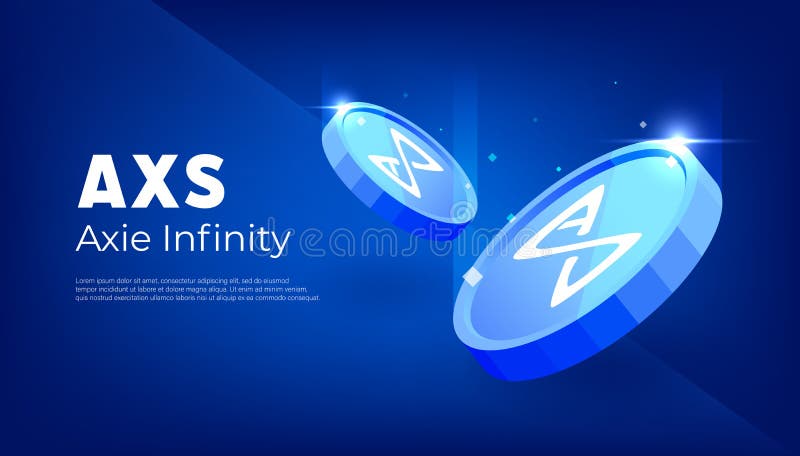 Token Economy
The Axie Infinity in-game economy is a self-governing ecosystem that features two main tokens. The first one is the Smooth Love Potion or SLP, and the second is Axie Infinity Shards or AXS. Let's take a deeper look at both these tokens here below:
Axie Infinity Shards (AXS): Metrics and Utility
AXS is an ERC 20 token with a fixed supply of 270 million. According to Crypto.com, around 83 million AXS coins are in supply. The remaining 190 million or so will be released in phases. The plan is to have all AXS coins circulating by 2026.
Axie Infinity Shards are designed to play three key roles in the Axie Infinity ecosystem. First, the coin is the main governance token. This means that holders of this token make critical decisions about the game, including how revenue is going to be shared.
Secondly, AXS is used for payment in the Axie Infinity NFT marketplace. However, this is not limited to the marketplace alone. Future Axie infinity sales or auctions will be done using AXS. Finally, AXS can be used for staking.
This is where holders lock their tokens for a specified time, and in exchange, they receive additional AXS rewards. In fact, when you look at the vesting schedule of AXS, staking rewards account for the bigger allocation of around 29% of the total supply.
Smooth Love Potion (SLP): Metrics and Utility
Smooth Love Potion or SLP is also an ERC20 token that acts as the main utility token for the Axie Infinity ecosystem. All in-game transactions are done using SLP, including breeding new axies and so much more.
All rewards in Axie Infinity are also paid using SLP. You can earn SLP tokens through PVP or Adventure modes. But please note that there is a limit as to how many SLP coins you can earn in Axie infinity per day.
For more on SLP earnings, check out this in-depth post here. SLP tokens are also available in some of the leading exchanges in the world. Unlike the Axie Infinity Shards, Smooth Love Potion does not have a limited supply.
Axie Infinity: Reward System
The Axie Infinity reward system is divided into two broad categories based on the SLP and AXS tokens. Here is a breakdown of each:
Earning SLP Rewards in Axie Infinity
Initially, players earned SLP tokens by competing against other players in Arena mode or fighting PvE battles in Adventure mode. However, SLP rewards for adventure mode were scrapped from Season 20. The only way now to earn SLP is through PvP battles, and this also depends on your Matchmaking Rank or MMR.
Adventure Mode only allows you to earn Experience Points or EXP. Although EXPs do not have monetary value, they play a key role in determining your Match Making Ranking or MMR. MMR, in addition to energy per day, determines how much SLP tokens you earn for every PvP battle match you win.
In other words, if you win against an opponent that has higher MMR scores than you, then the SLP rewards will be much higher. The following table breaks down how much SLP tokens to expect depending on your MMR score:
| | |
| --- | --- |
| MMR Score | SLP Earnings |
|   | |
| 0 – 999 | 1 |
| 1000 – 1099 | 3 |
| 1100 – 1299 | 6 – 5 |
| 1300 – 1499 | 9 – 6 |
| 1500 – 1799 | 12 – 8 |
| 1800 – 1999 | 15 – 10 |
| 2000+ | 18 – 12 |
| 2500+ | 14 |
|   | |
This reward system is not permanent. Things could still change as we head over to the new seasons of Axie Infinity. Now, from the table above, you can clearly see that the best way to maximize SLP rewards is to get a higher MMR score.
When you join Axie infinity, you will receive 20 Energies per day. As a pro tip, it is often advisable to use that energy to level up your axies in adventure mode before jumping to arena PvP battles. In fact, even when you start battling other players, dedicate at least 50% of your energy allocation per day to leveling up.
Axie Infinity Shards (AXS) Reward System
There are two main ways to earn AXS rewards in Axie Infinity. The first one is ranking as high as possible on the PvP leaderboard. At the beginning of every Axie Infinity season, an AXS prize pot will typically be launched.
For season 20, for example, the total AXS pool was around 117,000. The goal is to divide these AXS rewards depending on how players rank on the final leaderboard. For Season 20, the first-place reward was 200 AXS which translates to around $14,000.
The second way to earn AXS rewards passively is through staking. There is, however, no clear-cut breakdown on how much you earn from staking. This will depend on how much AXS tokens you stake, how long, and how often you interact with the game and its governance DAO.
Axie Infinity: The Good, The Bad, and The Ugly
As one of the leading P2E games in the world, Axie Infinity has its fair share of pros and cons. Let's highlight the good, the bad, and the ugly so that you have a better picture of what you are getting into.
Axie Infinity: The Good
Beginner Friendly
Axie Infinity is one of the easiest games to play. Yes, you still have to learn a few things about the gameplay, but you don't need any tech background or knowledge of blockchain networks to play this game.
It takes the average person less than 10 minutes to sign up for Axie Infinity, provided they already have a digital wallet.
Respectable Earnings
Earnings in Axie infinity are somewhat respectable. Things are, of course, not how they used to be. Earning rewards have fallen sharply relative to Axie's peak months in 2021. But compared to other P2E games, there are still some decent opportunities to make decent returns playing this game.
According to SoFi.com, the average earnings in Axie Infinity range from $10 to $50. Not exactly a million-dollar venture, but still a respectable passive income.
Active Community
Axie Infinity has a very robust active community of fans all over the world. Now, this offers several benefits. First, it means that there are so many people out there that you can engage with and share experiences about the game.
An active community also ensures that beginners get so many helpful materials, including gameplay guides from other players. For now, the Axie Infinity discord has around 700 000 active members. The game also has around 938,000 followers on Twitter.
Relatively Lower Entry Costs
One thing Axie Infinity has done so well in recent months is adapting to the changing dynamics in the P2E space. Before this adaptation, users were required to buy at least three axies in the marketplace. However, the cost of these axies was not standard and depended on the ETH exchange rate against the dollar.
During its peak, it could cost somewhere between $200 and $1000. However, as the game lost popularity, the cost has significantly reduced. But as part of the new Origin reboot, users will now get the three starter axies free of charge. This will help reduce barriers to entry and attract more players to the game.
Transition to Metaverse
It is widely agreed that the metaverse will dominate P2E gaming. In fact, Verified Market Research estimates that the metaverse market will reach over $800 billion in the next eight years.
Axie infinity has been transitioning into the World of Lunacia, an integrated metaverse that will give users more ways to earn and derive value from the game. The game has already opened the sale for NFT land in Lunacia to try and attract more players.
Axie Infinity: The Bad
Uncertain Future
Most experts have argued that Axie Infinity has seen better days. The game peaked in 2021, and it managed to achieve acclaimed success. But ever since, things haven't really picked up. In fact, the ongoing Axie Infinity Origin reboot is designed to rekindle excitement around the game.
Whether this works or not remains to be seen. But one thing we know is that earnings in Axie Infinity have fallen sharply. The SLP and AXS tokens have crashed from all-time highs, and the game is facing a lot of competition from other newer entrants. This may limit its ability to attract more players while retaining its community in the future.
Media Hate
Axie Infinity has also been a victim of growing media hate. In fact, the game has been accused of selling the promise of quick riches only to deliver nothing in the end. This is not good for credibility and player trust.
The developers have been trying to address this by highlighting how Axie Infinity has, in fact, changed people's lives. You can read our article here on how Axie Infinity is trying to rise above the hate.
Security concerns
Every blockchain project faces major security challenges, and we have seen many platforms hacked, and assets stolen. But Axie infinity has the unfortunate title of suffering the biggest hack in crypto's history.
This came after hackers gained access to the Ronin Bridge and stole over $650 million worth of assets. Axie Infinity managed to refund its users and has upgraded its security features. But this was a big shock to the entire crypto community.
Axie Infinity: Gameplay Guide, Pro Tips, and More
We also wanted to give you a brief outlook on Axie Infinity's gameplay, how everything works, and how to get started. Here are some important details for you.
How To Start Axie Infinity
So, to start playing Axie Infinity, you need a digital wallet and some ETH tokens that you will use to buy your first Axies. There are many P2E wallets to use, but for Axie Infinity, Metamask would do. Please check the video guide below on downloading and setting up a Metamask wallet if you don't have one.
Once Your Metamask wallet is set up, go ahead and buy some ETH tokens and load them into that wallet. You are free to load as many ETH tokens as you want. The goal is to make sure there is enough to purchase three axies. For a more detailed guide on how to buy ETH and send it to Metamask, click here.
As soon as there is enough ETH in your wallet, you need to now download and set up the Ronin Wallet. This video gives an easy guide on how to do this. When you finish this process, transfer the ETH tokens from Metamask to the Ronin Wallet. Head over to the Axie Infinity Marketplace and buy your first three axies. You can buy more if you want.
The next step is to get the gaming platform. This is done through the Sky Mavis Hub. To access it, go to the main Axie Infinity website and click "Play Now ."Follow the prompts until your Sky Mavis Hub is set up. Download the gaming platform from there and start playing.
How Does Axie Infinity Work?
Now that you have your three axies ready, the next step is to send them to battle and win some SLP tokens while you are it. Here are some guides:
Going To Battle
The first option to earn rewards in Axie infinity is through battles against other players or against the Axie infinity environment.
PVE Adventure Mode
The best way to introduce yourself to the Axie Infinity world is through PvE adventure mode. Here, you will set up your three axies to fight in a series of levels. Each level is harder than the previous one. Adventure mode has up to 36 levels. The more difficult the level, the higher the rewards.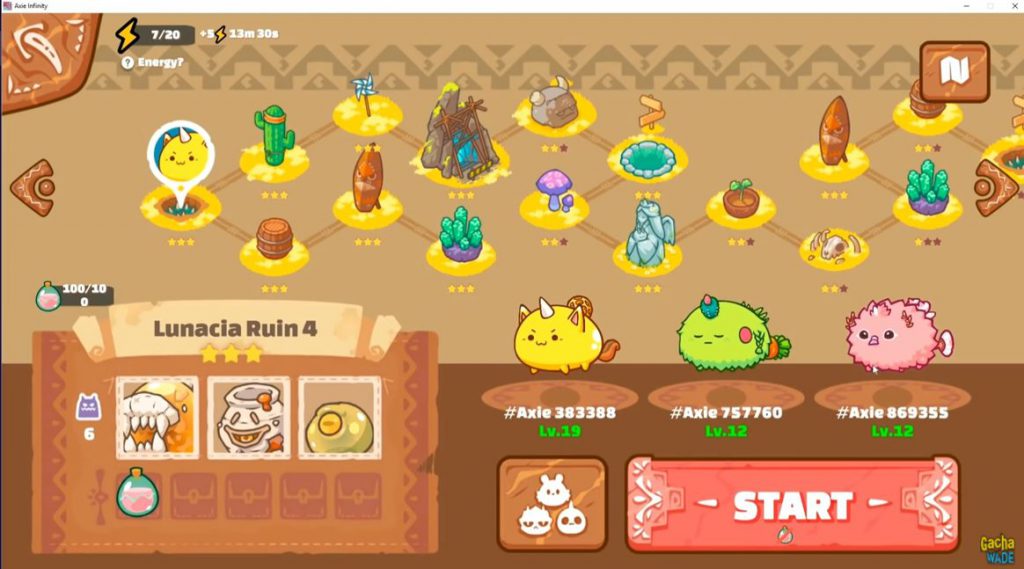 Adventure mode allows you to level up your axies by earning EXP or Experience Points. This will get you ready for PvP Arena mode. As noted above, SLP rewards are no longer available for adventure mode.
PVP Arena Mode
PvE Arena mode offers you the chance to win SLP and AXS tokens by fighting other players. Each user sets up a team of 3 axies and gets three cards to play in every round. Cards are also unique to each axie.
A single Axie will typically have up to 4 cards under its name. There is also an allocation of energy for each PVP battle round. For more on Axie infinity cards, the team setup, and Arena mode battles, please check our detailed analysis here.
Breeding Axies
Axie breeding is also a great and fun way to interact with Axie Infinity. Breeding helps with two things. It can help you get better Axies that will be much more effective in PvE and PvP battles.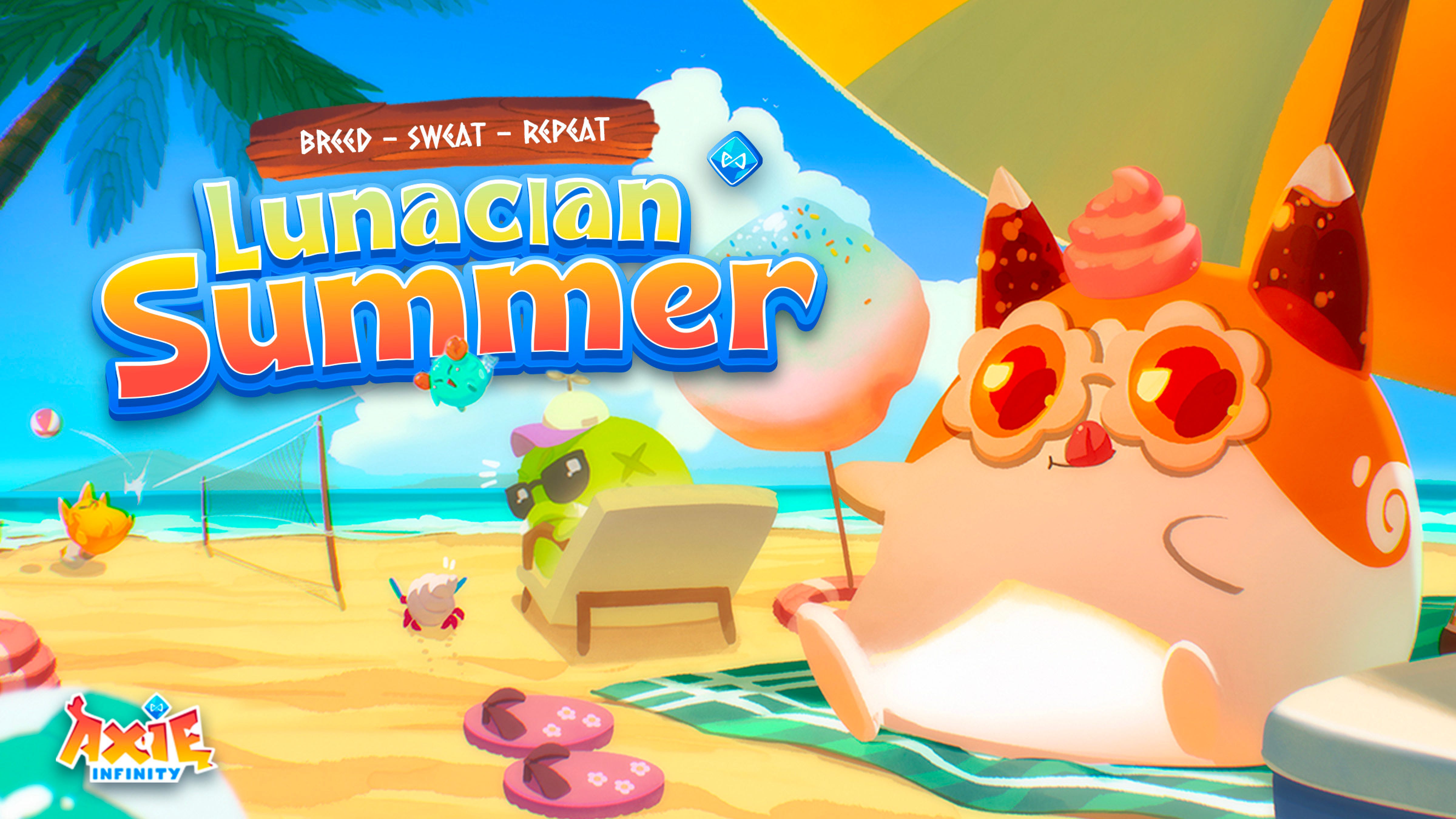 You can also breed axies and sell them for a profit in the marketplace. There are certain rules that you must follow when breeding. Also, breeding will also cost you SLP and AXS tokens.
How To Breed
When breeding axies, you will combine two existing axies to produce offspring. The offspring starts off as an egg before it hatches in a few days. The goal is to make sure that the final axie combines the unique attributes of its parents and has as many unique features as possible.
However, all axies have a breed count of 7. This means that you can only combine them with other Axies 7 times before they become sterile. So, how much does it cost to breed? Well, it depends on the breed count.
Axies that have never bred will cost less to breed. Those that have bred several times will have higher SLP costs. The table below breaks down the Axie breeding fees at the moment.
| | |
| --- | --- |
| Breed Count | SLP Cost |
|   | |
| 1/7 | 1800 |
| 2/7 | 2700 |
| 3/7 | 4500 |
| 4/7 | 7200 |
| 5/7 | 11700 |
| 6/7 | 18300 |
| 7/7 | 30600 |
|   | |
N.B. Updated breeding costs on Axie Infinity will require a fixed AXS fee of 0.5. This is a standard fee and does not factor in the breed count. For more tips on how to breed the best axies, check out the video below.
Collecting Axies
For folks who want to earn passive income on Axie infinity, one of the best ways to do it is through collecting rare axies. These axies can then be sold if the price is right. Collecting is about finding the axies with the rarest features.
You can do this through the marketplace but make sure you at least know what you are doing. Collecting is also designed for people who want to leverage the future popularity of the game. After all, the more popular the game becomes, the higher the demand for axies. This will then give collectors more incentive to buy and sell at higher prices.
Using Land in Axie Infinity
Axie Infinity players are also encouraged to buy tokenized plots within the World of Lunacia. The land has several benefits. First, it can be used for resource gathering and crafting unique NFT-backed items. These resources can then be used to upgrade Axies or sold in the marketplace as well.
All landowners have exclusive rights to all resources found within their land. Landowners also get to fight Chimeras in real-time PvE battles. Every win against Chimeras leads to more resources.
The land is also a crucial in-game asset. Looking at how Axie Infinity wants to expand its metaverse, it is clear that land plots will play a bigger role in future gameplay. This suggests that the plots will become more valuable in the future.
The Verdict: Has Axie Infinity Seen Better Days?
Axie Infinity has seen a lot of setbacks over the last 12 months or so. The game is reporting a worrying decline in the number of active users and has suffered the biggest hack in crypto history. We have also seen the average earnings in the game drop.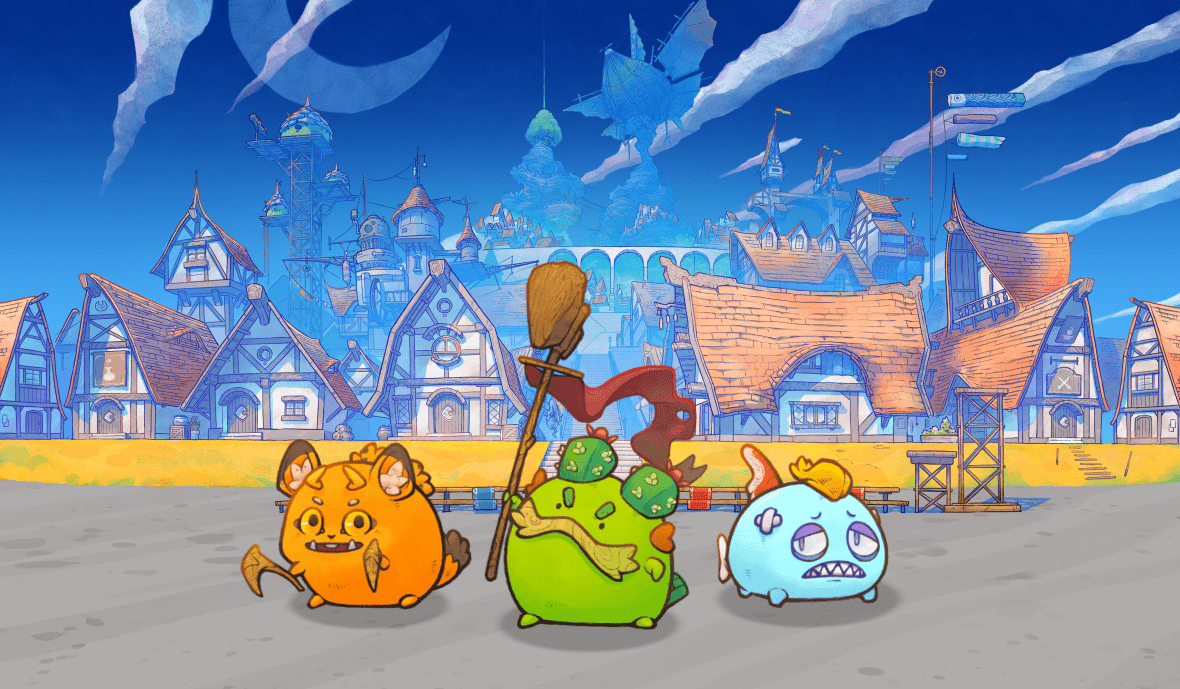 With all these factors, it's easy to conclude that Axie Infinity has seen better days and is frankly on its last legs. But this couldn't be further from the truth. Axie Infinity has simply gone through a boom and bust cycle. When the game came out, it was so popular, but at some point, it was inevitable that this hype would slow down a bit.
It is also worth noting that key performance indicators on a cumulative basis are doing better than expected. There is also a growing effort by Sky Mavis to reboot the game, balance the economy, and reignite interest from traditional and blockchain gamers.
All these factors suggest that Axie Infinity still has so much to offer. We actually did a detailed article here on the future of the game and how it can still reinvent itself. While Axie may not be able to promise the riches it did a year back, it still offers a good P2E opportunity, especially if compared to the other games out there.
Axie Infinity FAQs
How Much Can I Make on Axie Infinity as a Beginner?
This will often depend on the type of axies you have and the skill level. On average, most beginners could realistically net between $10 and $50. As you level up your axies and start to go into more PvP battles, these earnings could increase dramatically.
How Much Do I Need to Play Axie Infinity?
Technically, you need three axies to play. The floor price of each axie is determined by the normal rules of supply and demand. However, in Axie infinity origin, you will get the three starter axies for free.
Is Axie Infinity a Good Investment?
In recent years, the amount of capital needed to invest in Axie Infinity has been reduced markedly. Based on the in-game economy and previous track record, axie infinity is a very good investment. You can buy and HODL AXS or get in the game and earn SLP.
Can I play Axie Infinity on Mobile?
Yes, there are Android and iOS versions of Axie infinity. There is also a PC version for folks who want to play through Windows.