Axie Infinity has announced that its third Esports Grant program is now open for applications. The grant comes with 160,000 AXS funding at $13 per AXS token. This translates to around $2 million.
The $2 million fund also represents a significant increase compared to previous grant programs. It also comes barely two weeks after Axie Infinity Origins went live.
Axie Infinity Esports Grant 3: What We Know
The Axie Infinity Esports Grant 3 is the biggest grant program ever by the Ronin-based P2E game. In fact, all previous grant programs have only distributed a total of 13,000 AXS in funding. This time around, Axie Infinity is setting aside 160,000 AXS tokens, a jump of more than ten times.
The increase in grant funding reflects Sky Mavis's confidence in Axie Infinity Origin and its potential to become a highly competitive and immersive game in the near term.
We are also learning that the 160,000 AXS grant program will be rolled in phases over the next three quarters. Additionally, the grant money will be used to support community members running tournaments within Origins.
In fact, it is widely anticipated that a big share of the grant fund will go towards tournament prize pools in the coming months.
Different Tiers for Different Needs
Axie Infinity is also trying to customize the Esports Grant 3 to adapt to the different needs of its community. Because of this, this time round, the program will have four tiers. This includes the Majors, Minors, Online Leagues, and Local events.
Major Event Tier: Perks and Qualification Criteria
The Majors category is the highest in this tiered grant system. Axie Infinity sees this as a unique way to support large events with significant user participation and robust in-person interaction to mark the finals.
The P2E game, in fact, wants all finals in Majors to be LAN based, the same thing we saw during this year's Axie Con in Barcelona. To support this, Sky Mavis will allocate between $150,000 and $1 million to Majors.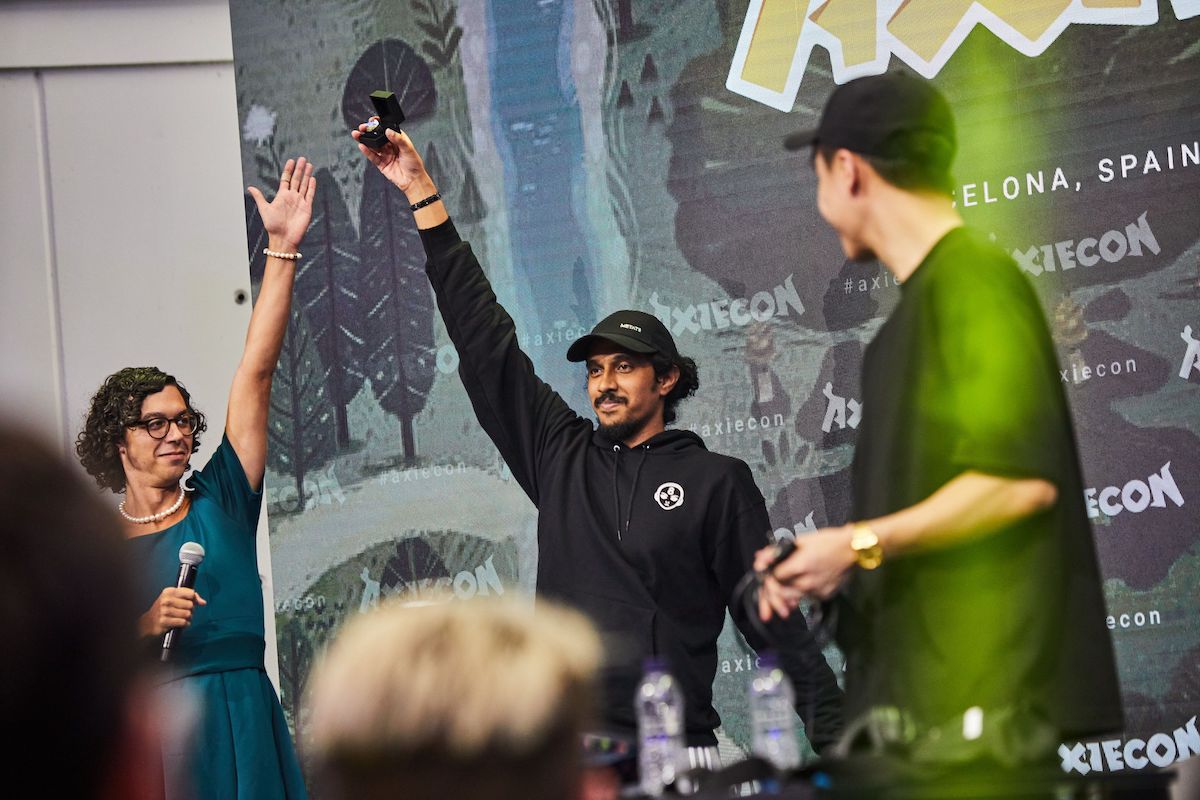 80% of the total grant allocated will go to the prize pool, while the other 20% can be used for expenses. Axie Infinity also feels that Majors should be big enough to attract external sponsorship.
Ultimately, the NFT card game wants to spend as little grant money as possible to facilitate in-person events. However, the team at Sky Mavis acknowledges that in the opening phases of these programs, the game will have to step up as it awaits sponsors.
What Defines a Major Event
To qualify for Major tier grants, tournaments and events must fulfill some criteria. First, the tournament must have an elaborate online qualification system that sieves in only the best Axie Infinity players.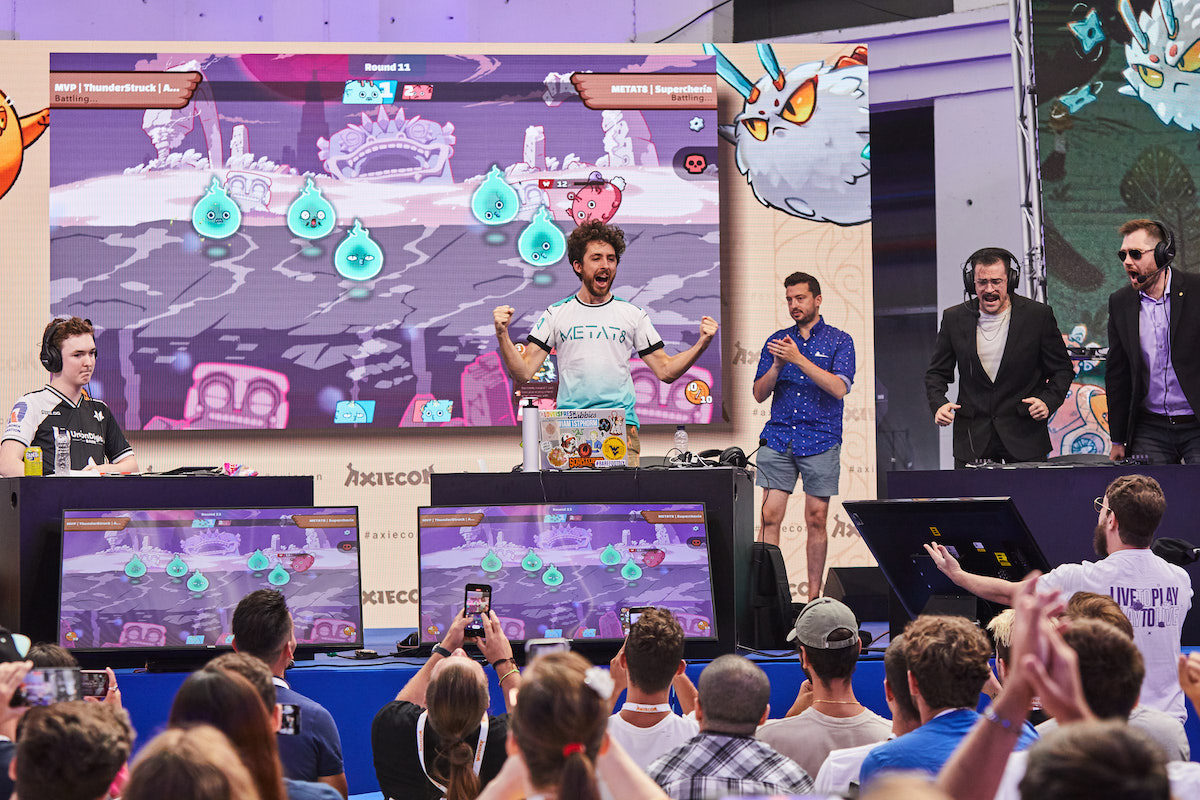 Also, it must have an in-person final, preferably a convention-style event where there will be a live audience and live streaming in English, Spanish, and Tagalog. The in-person final should also feature at least 16 players, 75% of whom must have come from online qualifiers.
Axie Infinity is also encouraging Majors to seek third-party sponsorships and will assist with marketing and promotions to get there.
Minor Tier: Perks and Qualification Criteria
This second category in the Axie Infinity Esports 3 Grant will get between $50,000 and $150,000. These will largely be small-scale P2E events.
Although they will still be required to have online qualifiers and an in-person final event, they'll all be on a much smaller scale than Majors.
To qualify for this grant, at least eight players must be in the in-person final. 50% of all players involved must also come in through open qualifiers.
And just like the Majors, 80% of the total grant money goes towards the prize pool while 20% will be used for expenses.
Online Leagues and Local Tournaments
The third and fourth tiers of Esport 3 grants will feature online leagues and local tournaments, respectively. Online leagues will be invitational with no physical events.
They will also get a grant of between $10,000 and $50,000, 90% of which will go to the prize pool, while the other 10% will go towards expenses. Live broadcasts in English will also be required.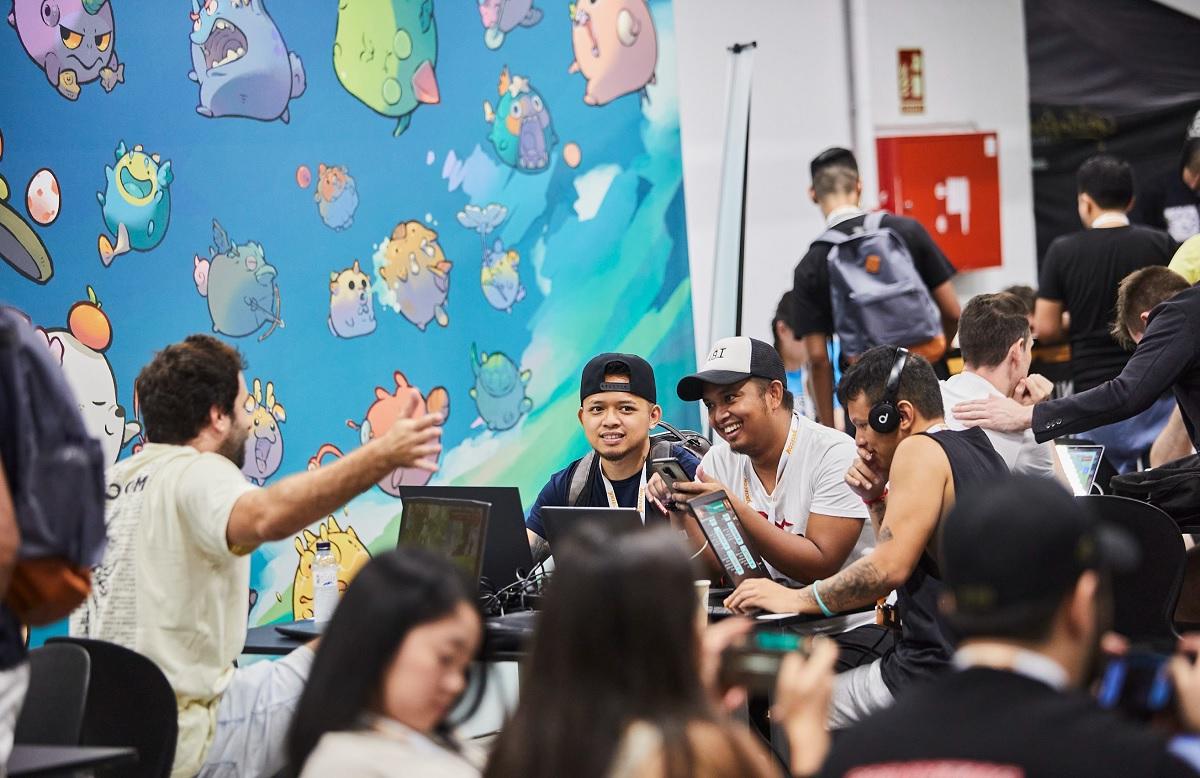 As for local tournaments, the grants will range from $1000 to $9,999. This will largely be regional amateur events for people who are either new to Axie Infinity or those who just want to play intimately with people they know.
90% of the grant goes towards the prize pool, while 10% will be used for expenses. The primary goal of these local tournaments is to act as catalysts that untimely popularizes Axie Infinity in new markets.
Why Do These Esport Grants Matter?
Esports has become a great way for gamers to monetize video games. In fact, Esports has contributed to the rise of professional gaming over the years.
Although, for a long time, Esports was largely reserved for traditional video games, we are now seeing a push by blockchain games to also make a mark in this market.
According to data by Grand View Research, the Esport market was valued at $2 billion in 2021. It will hit $2.5 billion in 2022, a jump of nearly 25%. Grand View also expects the CAGR in Esport gaming to average at least 20% in the next ten years.
Therefore, a huge opportunity here, and Axie Infinity sees it. Its grant program is designed to lay down the groundwork for the P2E blockchain game to have its community-driven tournaments. And with Axie Infinity Origin now in full steam, the timing couldn't be more perfect.