Axie Infinity's Alpha season has concluded, and there is no doubt it's been a huge success. The season went live on June 30 via the Sky Mavis hub.  Alpha was also part of the Origin Phase 2 update. The season was offering a prize pot of around 49,157 AXS for the top 10,000 players.
The Origin Alpha Season has concluded!

This month, Origin showed its true potential as a competitive and immersive card battler.

Origin DAU increased 263.636% from the beginning of the season, while downloads spiked and averaged around 3,000 per day for the period. pic.twitter.com/bgv85afnww

— Axie Infinity🦇🔊 (@AxieInfinity) July 29, 2022
Axie Infinity believes that Alpha has demonstrated immense potential as a "Competitive and immersive card battler".  For now, the community protection team will conduct a comprehensive anti-cheat review before all rewards are distributed to their rightful winners. Also, the next challenge in the Axie Infinity Origin story will be Season 0 (More about it later in the post).
Origin Alpha Season – Key Stats
The Alpha season has contributed immensely to the growth of Axie Infinity Origin. The stats are quite impressive. For instance, since the launch of Alpha, Origin has seen a jump of 263% in daily active users (DAUs).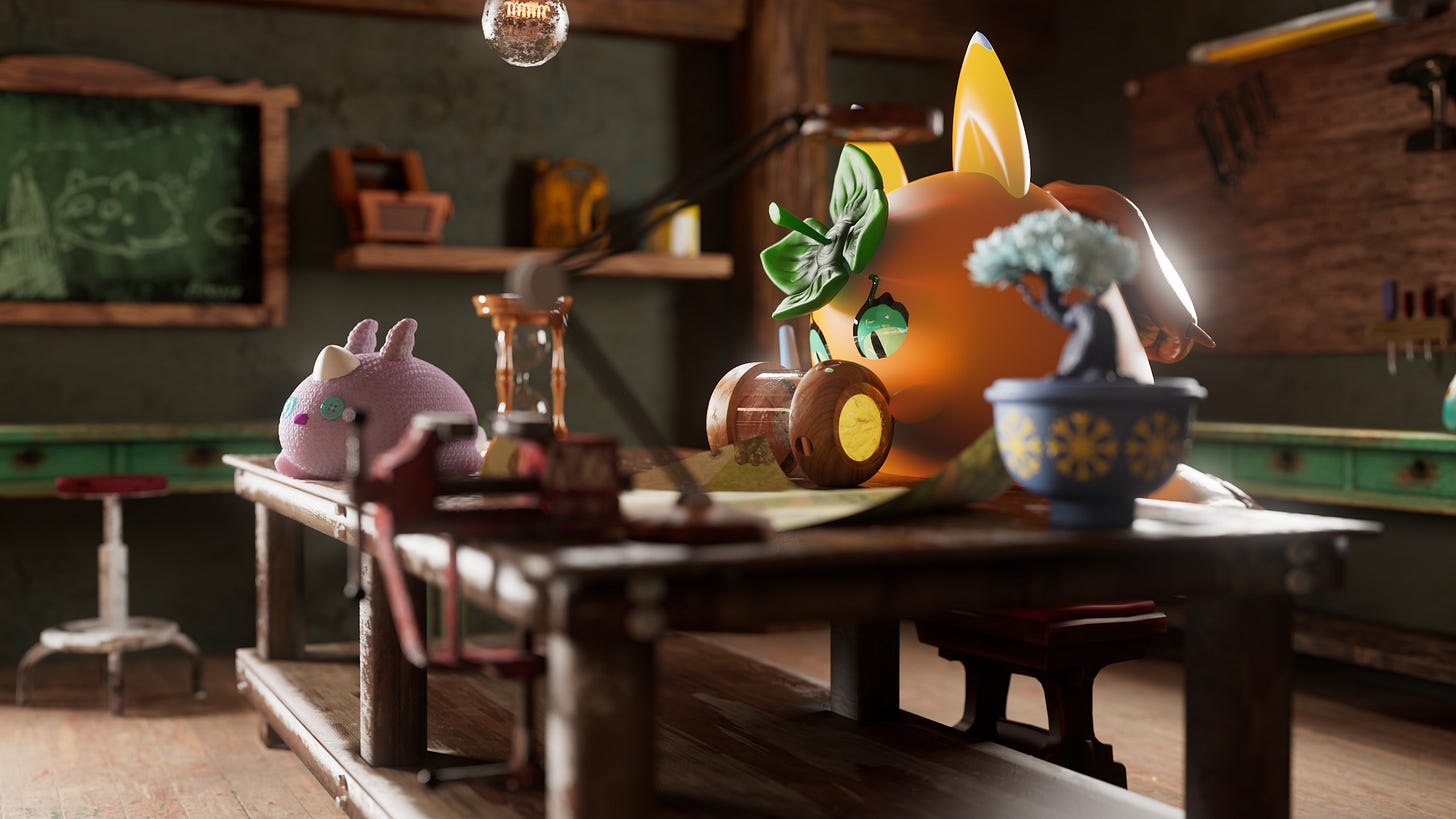 New origin downloads have also spiked over the last 30 days. On average, 3000 new downloads were reported every single day. Also, a progress update released by Axie Infinity on June 14 confirmed that Origin had already surpassed 600,000 registered accounts. This number has likely grown even further thanks to the success of the Alpha Season.
Origin is now moving to an off-season phase. Although players are free to battle as they want, there will be no rank-up rewards during this period. Also, all Moondusts, Moonshards, and Ancient Moonstones will all expire once Season 0 launches.
Users are advised to use them as much as possible before then. Axie has also noted that while Runes and Charms will not be transferable to Season 0, they can still be disenchanted for now. The off-season will also last for several weeks.
Season 0: The Next Chapter
As noted above, Season 0 is the next chapter of the Axie Origin story.  The season will also mark the transition to Origin phase 3. Season 0 will see the introduction of NFT-backed Runes and Charms. Players will now need to have SLP tokens and Moonshards to craft these NFT items.
However, the crafting costs will be decided later and will largely be determined by the kind of feedback Sky Mavis gets from players. We are also learning that Axie will make significant adjustments to Moonshard rewards in Season 0.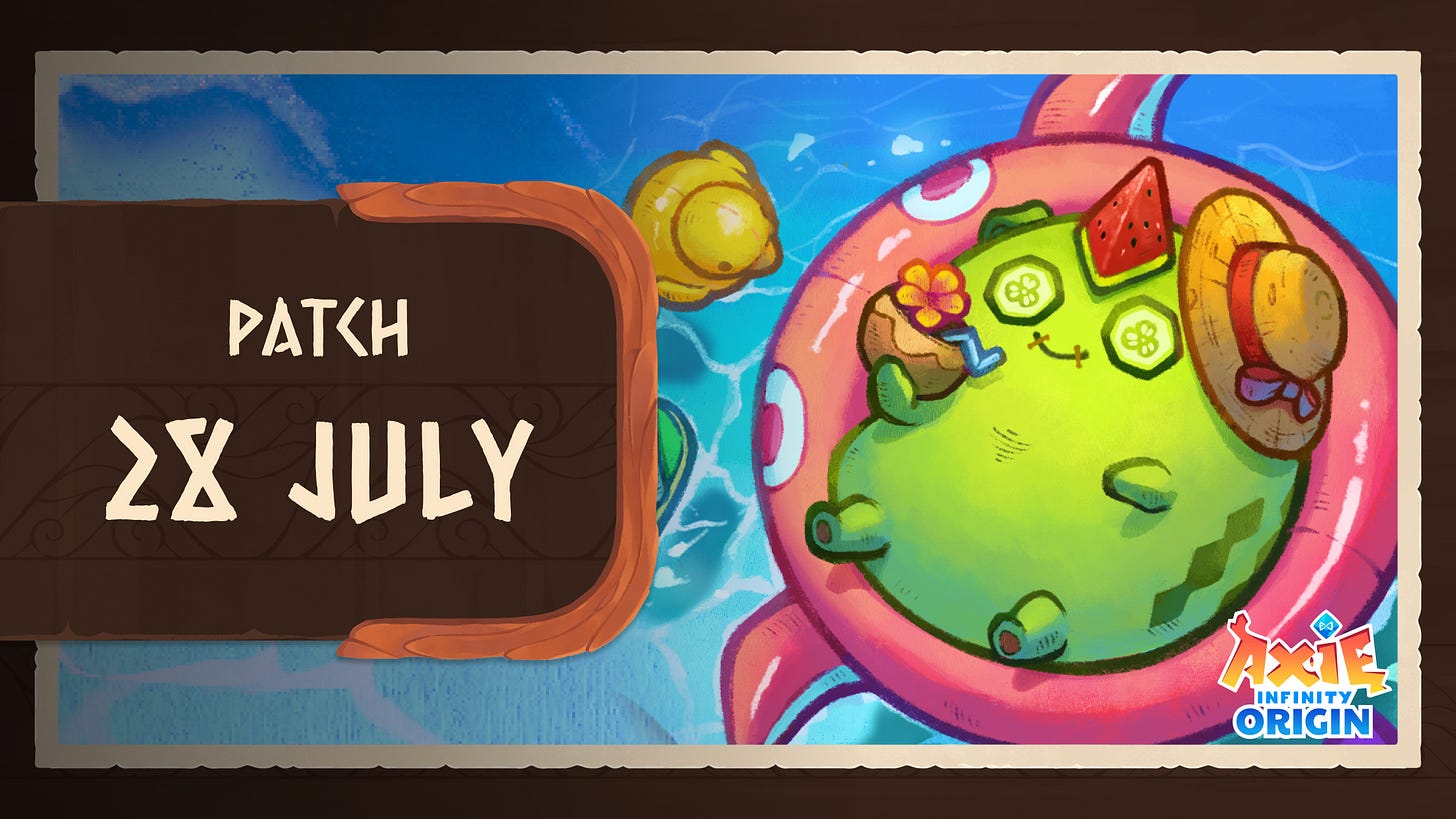 The game is also planning to fine-tune Origin SLP emissions in the new season. This is actually an ongoing effort and it will help balance out the in-game economy. Ultimately, low SLP emissions will make Origin more sustainable.
The goal is to ensure SLP emissions in Season 0 are markedly lower than those in Classic (V2). Please also note that the launch of Season 0 will mark the end of SLP rewards in Classic (V2).
Axie Infinity will release more details on Season 0 in the weeks ahead. Besides, the developer will need several weeks in the Offseason to get ready for this next chapter. In the meantime, the team will continue to roll out new patches as they move to fix a few outstanding bugs in the game.
The Axie World Championship
Although the end of the Alpha season is a significant milestone for Origin, there are still other highlights to keep your eyes on in this off-season. The Axie World Championship in particular feels quite exciting in fact, the first tournament started on July 28th.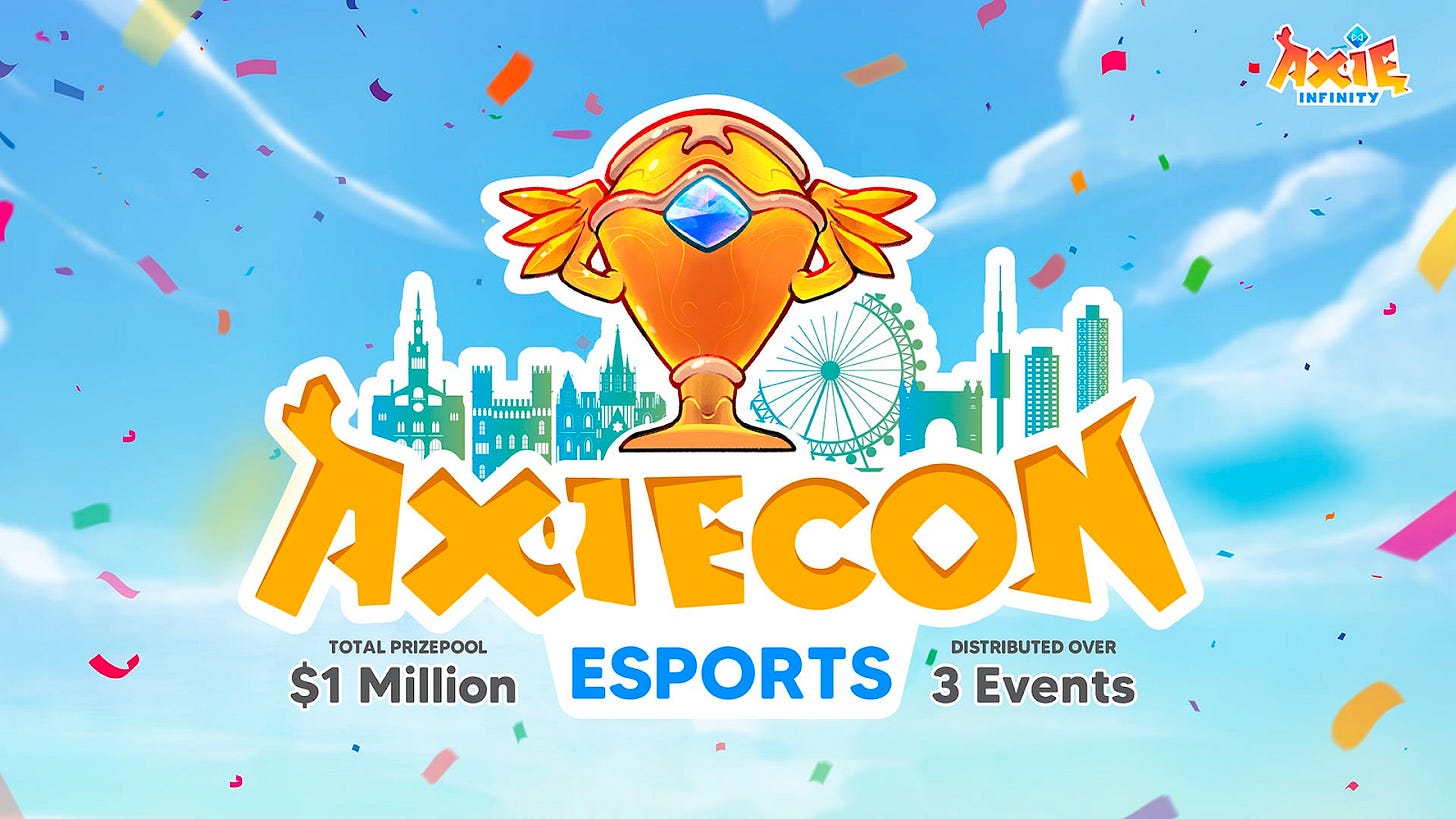 The championship is designed for the Axie Classic (V2) and features a prize pot of USD 500,000. Half of this prize money is currently reserved for open qualifiers. The other half is reserved for an on-site battle event which will take place at AxieCon this September.
The structure of the championship will see 16 champions progress to the final. The 16 will then fly to Barcelona for a final battle dubbed "Axie Classic's (v2) Last Dance". In case you would love to learn more about the championship, check out our in-depth post here.
Axie Infinity Origin: Building Up to The Global Launch
Despite its massive popularity, Axie Infinity Origin is still in its infancy. In fact, the first official Origin season is still a few months away. Origin is supposed to roll out in 4 phases. The first phase started off with the classic V2.
The priority for Sky Mavis in phase 1 was to deploy major balance changes that would make Origin fun and competitive. Phase 2 on the other hand gave players a chance to get a feel of the progression system in the game.
Sky Mavis also used Phase 2 to improve crafting and fixed all bugs reported in Phase 1. But more importantly, the Alpha season also came with the Phase 2 update.
At the moment, Axie Origin is heading to Phase 3 which rolls out in the next few weeks. It will be the final stage before Origin's global launch. No exact dates have been released so far.
But based on how smoothly the first two phases have gone, it won't be long before the official global release of Axie Infinity Origin is announced.
What Is Axie Infinity Origin About?
Axie Infinity is one of the most popular P2E games in the world. Many other P2E games like it have launched but not many have reached such lofty heights of success. Axie also remains one of the biggest P2E games in the world by market cap.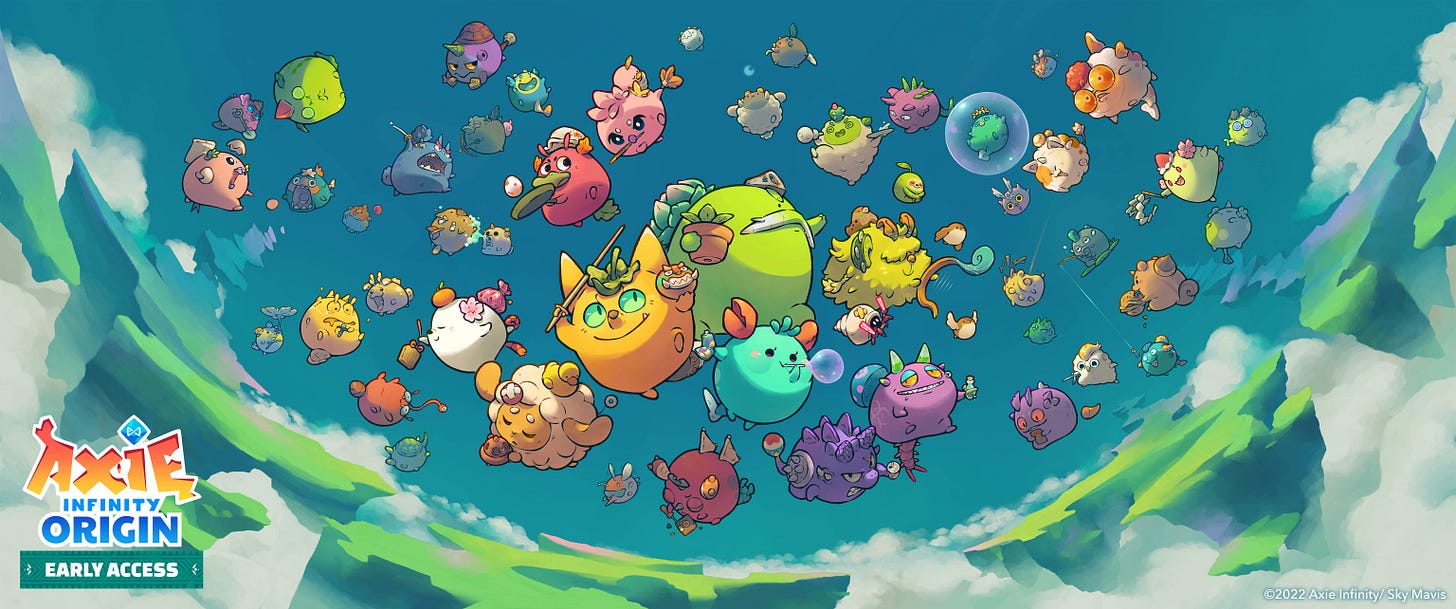 Data from DappRadar also shows that the game has generated nearly $4.23 billion in NFT sales since it moved to the Ronin sidechain. Initially, Axie infinity was designed for Ethereum.
However, because of network congestion on Ethereum, players had to contend with high gas fees. Sky Mavis decided to address the problem by developing its sidechain. This is how Ronin was born.
The network is designed to significantly lower gas fees while giving users a much-improved gaming experience. Origin is the Ronin version of Axie Infinity. It is designed to solve all the problems associated with the Axie game on Ethereum.
Origin also offers a fun and engaging gameplay with immersive visuals and better speeds. A host of new features have also been introduced including the Match Making Rankings (MMR) and others. There is also so much coming to Axie Infinity in 2022. Check out our article here to learn more.