The official Axie Infinity Twitter account reminded all of us Axie Origin players that Season 1 is wrapping up very soon – on November 15th! The start of the new season was September 14, 2022.
The leaderboard, adventure progression, crafting, and disenchanting all underwent changes in this new season. Additionally, a new pre-match game of Rock, Paper, Scissors was added to determine who goes first in the Arena. 
As Stela at Play 2 Earn Diary reported back in September, for the top 40,000 players, the total prize pool for this season was staggering: 112,512 AXS. More than $1,500,000 in AXS rewards are up for grabs in that enormous prize pool. One player will leave this season with a sizable win because the first-place prize alone is worth over $90,000.
What is Axie: Origins Season 1?
Fans of the game experienced plenty of excitement in the brand-new Axie Infinity Origins Season 1. To get players in the mood, a vibrant two-minute promotional video was initially released. The video shows the cute Axies fighting, setting traps for one another, and chasing fruit through the woods.
You can access the complete video by visiting the announcement Tweet that the Axie team published or by digging through The Lunacian newsletter.
Also updated was the leaderboard's expansion. The leaderboard in Season 0 listed 20,000 "winners." It has since grown to 40,000.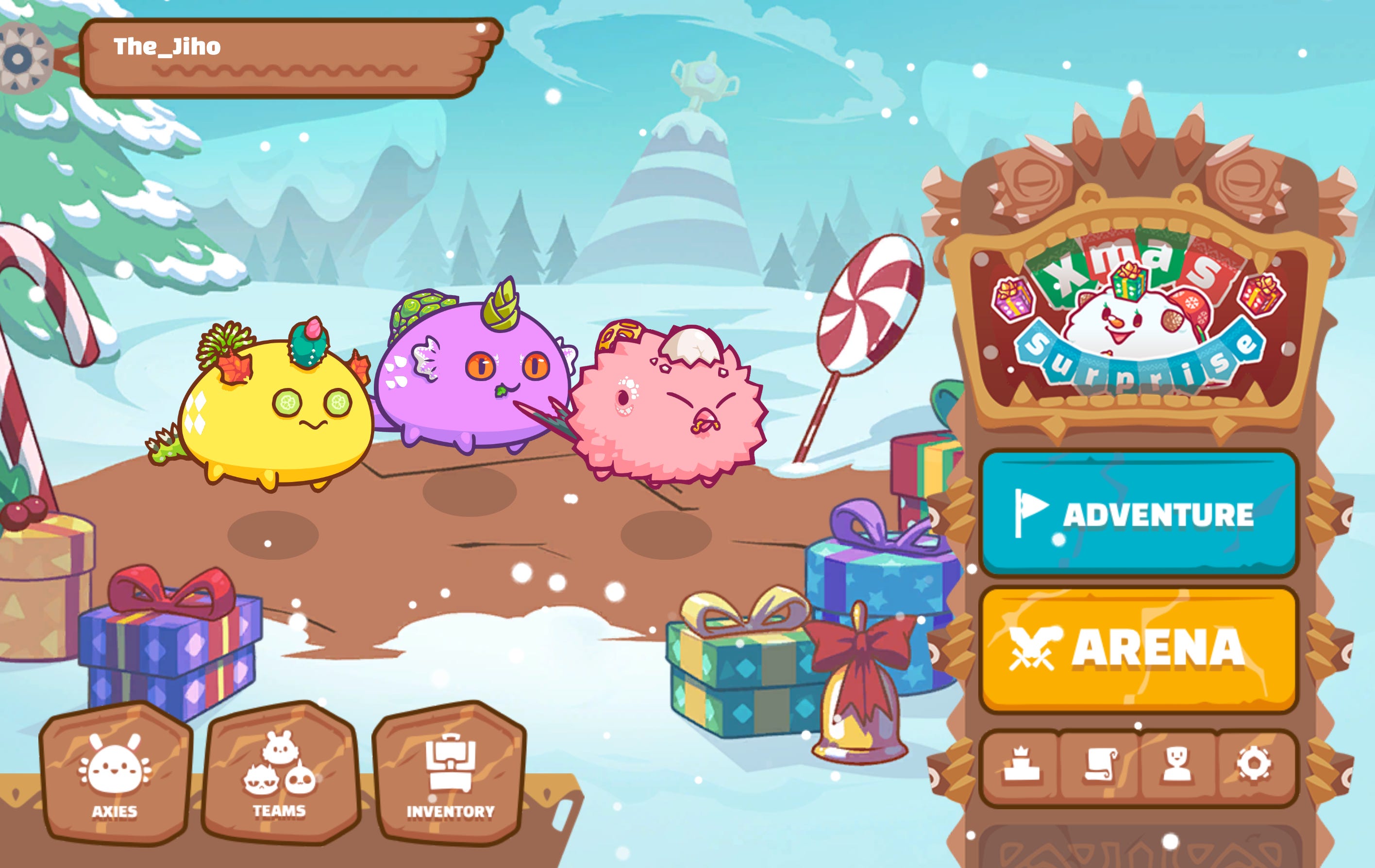 Some winners will also receive brand-new avatars and stickers! Any player who advances to Chick IV will receive a Puffy sticker to display.
Each of the top 20,000 players will receive a plant-Axie avatar. In addition, a Pomodoro, a brand-new Axie avatar, will be awarded to the top 1,000 players.
There are also mini-contests inside the game, including its latest 'A Special Occasion' one.
What are the main points of Season 1?
The largest prize pool in Axie history: over 1.5 million USD in AXS rewards.

Rank reward/crafting progression, disenchanting, and tuning modifications have been made based on Season 0 player feedback.

Players can now play Rock, Paper, Scissors at the beginning of each game to decide the starting order for matches.

Runes and Charms from Season 0 have expired.

Opened earlier are utility sockets

Although it becomes available earlier and increases epic chance, Mystic Crafting is no longer a possibility with Advanced Crafting.

A later stage in the new "Master" recipe unlocks mystic crafting.

All "Ronin B" recipes' SLP costs have increased by 25%.

There was also a balancing patch at the end of September to fix any outlying bugs, reported Nyambura
How long did Season 1 last?
The first season will be the longest yet, lasting a total of 60 days. The pacing and progression will be affected. The goal of Axie was to speed up the unlocking and building of epic Runes/charms while delaying the use of mystics until later in the season. This update basically turned into a multi-meta season, with the beginning emphasising epic and the latter, mystic.
What is Axie: Origins?
Axie Origin is a new battle variation of Axie Infinity. Although there are some similarities between the two games, there are also many key distinctions. Axie Origin has a new user interface and offers fresh gameplay elements, visuals, and narratives. Most importantly, there is no cost for users to use it. Some significant variations include:
Continuity of Turns
Now, Axies will launch their attacks without any delay. In contrast to Axie Infinity (V2), users will use their cards in turn and will not select them at the start of a round.
The removal of random critical hits
Axie Infinity (V2) users expressed their frustration with critical hits after that. Therefore, random critical hits won't be present in the new Axie Origin version. The "rage" mechanic will be present in the Origin gameplay instead. Over the course of a battle, rage builds up, and it's up to the player to know when to unleash it.
Charms and Runes
Runes and Charms are two brand-new powerups that debut in Axie Origin. Similar to held items from Pokémon, these can be equipped by Axies to receive various buffs during a battle. The Axies will receive new passive powers from Runes, while Charms will improve their current skills.
Card Reset and Energy
During a battle, unused cards and energy won't automatically accumulate. As a result, there won't be any incentives for trainers to forego turns and conserve energy. There would be controls for acquiring and retaining energy and cards, though.
Ears and Eyes
Axie's eyes and ears will be represented by entirely new cards. As opposed to the four skills in Axie Infinity (V2), players will need to build their strategies around six Axie cards. Team compositions would undoubtedly change as a result, and players would need to use fresh tactics to triumph.
Changes to Cards
In contrast to Axie Infinity (V2), where cards have both attack and defence values, Axie Origin cards will only have one of those. New battle tactics will result from this, and the current meta may become obsolete.
Alterations to Axie Stats
Axie Origin is designed to be a quick-fire turn-based card battler game. Because of this, many Axie Infinity (V2) stats, including speed, are no longer relevant and will be duly eliminated. The Axies in Origin will have Hit Points (HP) instead.
Conclusion
Axie Origin stands out thanks to all these mechanics, which give it a distinctive appeal in comparison to Axie Infinity (V2). 
Additionally, there is no entry fee that users must pay. Additionally, no prior knowledge of blockchain or NFTs is necessary to play the game. 
Thus, dubious users will be able to explore the Web3 gaming environment. Axie Origin is now able to compete with many classic games on mobile and PC platforms, but it will also serve as a gateway for users to try the Axie Infinity Classic (V2) in a significant way.
P.S. Don't forget that in November Axie Origins has been offering bonus points!