StepN is one of the most popular move-to-earn apps featuring NFT sneakers and cryptocurrency tokens. It has a vast community, with lovers all around the world. To start with StepN, you first need to purchase a pair of NFT sneakers. As odd as it sounds, these sneakers are super important, and you earn more money depending on the type you own. 
Each set of sneakers has different attributes and rarity, and more expensive sneakers will have better attributes. Of course, strategy is required at times. However, the choice of your sneakers can make or break your success in the game. In this article, we will reveal the best StepN strategy for sneakers. Let's find out more.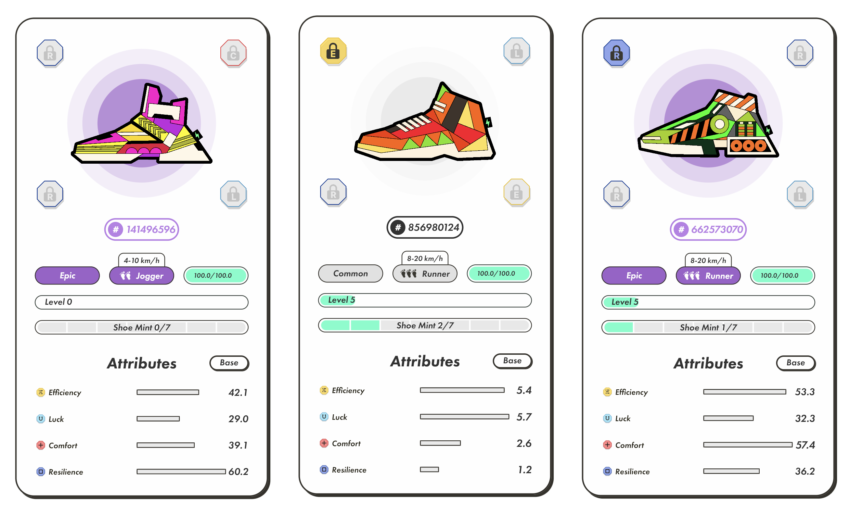 NFT Sneakers? 
A few years ago, the idea of NFT sneakers would've been branded as implausible or far-fetched. Fast forward a few years, and move-to-earn enthusiasts are playing games with NFT sneakers. Similarly, other move-to-earn games such as RunBlox, Calo, and KIKIT compete with the most popular one, StepN. 
In StepN, you need a pair of sneakers to represent your movements. The sneakers are NFTs, with unique attributes affecting your gains. You can buy sneakers on the NFT marketplace, with each sneaker having a details section. Certain types of sneakers will cost more based on their properties. 
Sneaker Attributes
As we've said, each pair of sneakers has attributes. When investing in NFT sneakers, you need to look at four things. These four things are efficiency, resilience, comfortability, and luck. 
These are the base attributes, which come at no added cost for your sneakers. 
Efficiency 
Efficiency refers to how efficient the sneaker is at earning tokens. Sneakers with higher efficiency will retrieve you better returns.
Resilience
Resilience will change the rate of your sneaker's durability. If your sneaker has more resilience, it will retain its qualities for longer. 
Comfortability
This refers to comfort, and this attribute simply enhances your statics. With increased comfortability, you are guaranteed to have better game stats. 
Luck
If your sneakers have higher luck attributes, there is more chance for you to receive mystery box drops. 
Sneaker Levels
When looking for the best StepN strategy, the level of your sneaker is super important. Yes, base attributes are essential, but every sneaker has them and will increase every time you level up. However, you can level up your sneakers, and each sneaker is allowed to be leveled up thirty times. 
As you progress to higher sneaker levels (depending on the quality of the sneaker), you will earn attribute points toward your sneakers. Let's look at an example. At base attributes, you will have a sneaker with a base efficiency of 1.7 and resilience of 1.3. If you're interested in upgrading, you can choose to use all your points of upgrade to increase efficiency only. You could also use some points for both efficiency and resilience. Using this upgrade strategy to distribute upgrade points while considering the type of shoe will potentially assist your token returns. 
Energy
Let's not forget energy. If you're looking to earn GST, you need energy. Take a look at the StepN whitepaper chart to look at examples. Energy will replenish 25% every six hours until it reaches the cap. To increase this cap, you need to hold more sneakers. The more sneakers you have, the more your GST income. The extra energy will also be awarded if you have more uncommon sneakers. 
Sneaker Types
In addition to sneaker levels and attributes, there are also sneaker types. This includes the walker, jogger, runner, and trainer. The speed of movement is important in determining your GST earnings. At a speed of 1-6km/hr when wearing walker sneakers, you will spend 1 energy and achieve a return of 4 GST. However, when wearing trainer sneakers at a speed of 1-20km/hr, you can expect a token return of 4- 6.25 GST, with a loss of 1 energy. 
Choosing the right sneakers and attributes requires strategy. If you have a lower efficiency or GPS signal, your token returns will be lower. 
To add into the mix, there are common, uncommon, rare, epic, and legendary types of sneakers. When a sneaker is minted, the attribute's value is chosen randomly. 
The Best StepN Strategy for Sneakers Revealed
So, what is the best strategy for good returns in StepN? There is no definitive answer, but there are some sure-proof ways to gain good returns on your investment. 
Firstly, you want to choose jogger sneakers. Jogger sneakers are better for all players, as you do not wish to buy trainer sneakers if you are not a fast runner. When you buy joggers, you will receive 2 energy, with higher resilience and efficiency attributes. The higher the efficiency, the more GST you can earn. To add, the more resilience your sneakers have, the less you will have to replenish them. 
Leveling Up 
Leveling up is super important. To have the best StepN strategy, you need to level up your sneakers. You should try to do this every day. Level up every day until you reach level 30 sneakers. This would be done often because it takes a while and will cost you the corresponding number in GST each day. 
The quality of your sneaker will affect your attribute points every time you level up. For example, a common sneaker will get you 4 attribute points per level up, whereas a legendary sneaker will get you 12. StepN is all about strategy; you should follow this advice to get a good ROI. 
LearningCrypto outlines his strategy to get a high daily income from sneakers. When choosing your sneakers, opt for common jogger sneakers at a level of 30 and daily energy of 4. 
When we talk about attributes, set your base to 8 for all attributes. This will get you a total of 88 efficiency, 40 luck, 8 comfort, and 16 resilience. With this in mind, your daily income will transform to 27.51GST. You will receive a level 2 mystery box, too. 
Of course, investing this kind of money into sneakers is expensive. Still, if you are a seasoned player, it will take you no time to see the results of your attributes. 
Gems
When it comes to strategy, gems can also help. Each sneaker has the capacity for four gem sockets. They can be unlocked at the progressing levels, including 5, 10, 15, and 20. Yellow gems represent efficiency, blue represents luck, red represents comfort, and purple represents resilience. You can boost these base attributes by using a gem in the socket for a better ROI. Check out more tips here.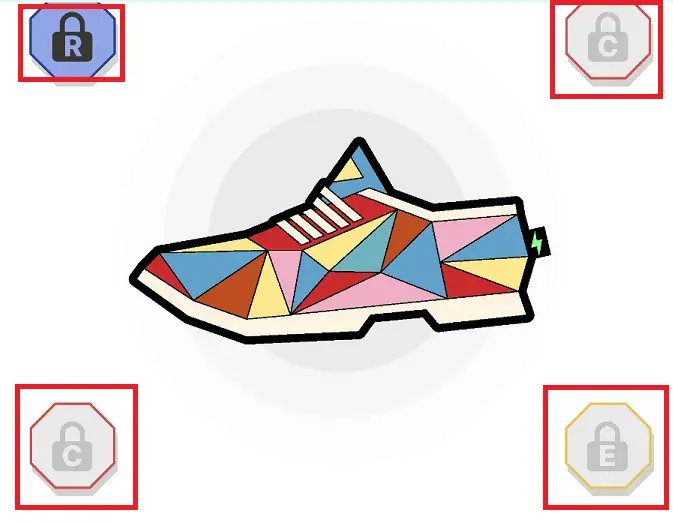 Final Words
StepN is often regarded as the king of move-to-earn apps. As you can see, there is no set strategy with StepN, but there are things that can affect the game. If there was a set strategy to follow, the game would not work, and earning GST would be extremely difficult. We hope that you can begin to make more GST with the help of our tips. Thank you for reading!