Similar to most play-to-earn games, Axie Infinity uses the addition of buffs and debuffs. Buffs and debuffs make the gameplay more engaging, as they affect the winning chance of your Axies. Buffs strengthen your Axies, whereas debuffs do not improve your Axies. These buffs can be applied to different cards, giving you a better chance of winning. Let's learn more about debuffs, the debuffs so far, the ones we need, and how they influence gameplay. 
What Is Axie Infinity?
Axie Infinity is a blockchain-based play-to-earn NFT game featuring monsters and player vs. player battles. The game allows players to earn tokens during gameplay, and these tokens can be traded for real money. In the game, Axies are NFTs, meaning you can trade, mint, buy, and sell them for income. Or, you could level them up so much so they become super valuable. 
Axie Infinity is probably one of, if not the most popular play-to-earn game out there. This is because it was one of the first, and its play-to-earn concept was groundbreaking at the time. Players can earn by honing their gameplay skills and gradually contributing to the Axie Infinity metaverse and ecosystem. 
Believe it or not, the game was inspired by Pokémon, hence why gameplay consists of mythical monsters called Axies. Players will pit their Axies against other Axies, earning money, leveling up, and raising their pets. The more you play, the more you can build land kingdoms for your Axies and earn a gradual passive income. 
How Does The Game Work? 
Funded by billionaire Mark Cuban and Reddit co-founder Alexis Ohanian, Axie Infinity has some of the most advanced and popular gameplay in a play-to-earn game. The game runs on the Ethereum blockchain, focusing on battles and buying and selling Axies. Existing on this blockchain is beneficial as transactions are continuously secure, and proof of ownership is always available when trading Axie NFTs. 
On the topic of NFTs, all the in-game items are represented as NFTs. Aside from the Axies themselves, plots of land are tokenized digital content, meaning players can earn money from it. So, the better Axie or land you obtain, the more you can earn. 
But what are debuffs, and how do they play into it?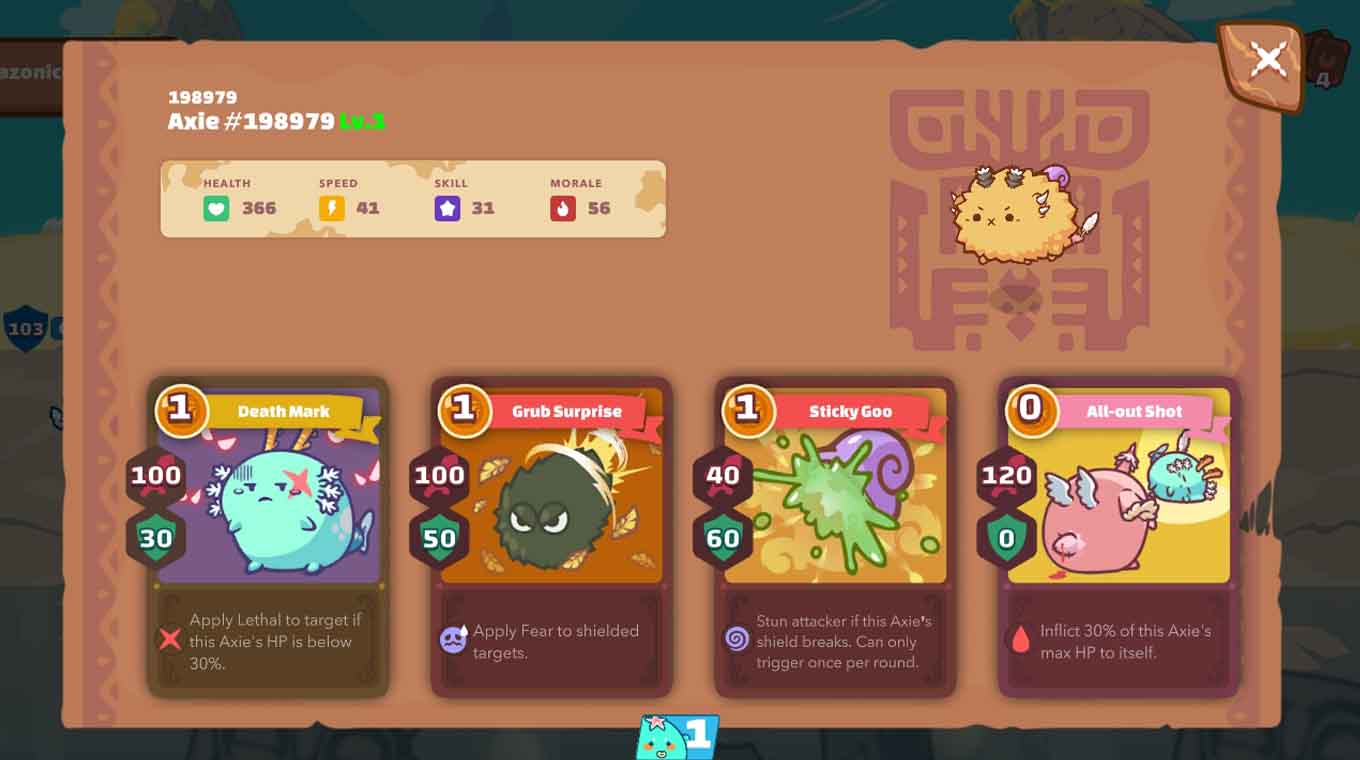 What is a Debuff? 
Buffs and debuffs refer to positive and negative emotions or effects that are attributed to a character. These buffs and debuffs will affect the outcome of a battle. 
A buff refers to a positive emotion or effect that will likely benefit your team, whereas a debuff is the complete opposite. These buffs keep the game interesting and can increase stats, battle conditions, and the overall chance of winning. Similarly, debuffs will impact the outcome of a battle by decreasing your stats and attributes and inciting adverse battle conditions. Debuffs are often attributed to the enemy team, meaning your team is more likely to lose when playing against them.
Biggest Axie Infinity Debuffs So Far
Speed Down
The speed down debuff will decrease speed by 20% in the next round. Different cards can even be applied for two rounds. These cards allow you to outwit the enemy fast Axie, by overtaking it in speed. This will lose the opposing Axie's main attribute, allowing you to overpower them. Speed down debuff cards include disarm, nile strike, and mystic rush cards. 
Fear
The fear debuff prevents Axies from attacking in the upcoming attack, meaning they are susceptible to more damage. There are powerful and effective strategies to use this debuff, as each card has different qualities. Three cards have the fear effect, including the terror chomp card, grub surprise, and the balloon pop card. 
Attack Down
The attack down debuff means that the next attack is decreased by 20%, meaning your enemies will not take as much damage as usual. The attack down debuff will decrease the damage that an Axie can deal by 20%, meaning you can apply more shield on your target Axie, increasing its survival chances. Cards with the attack down debuff include the peace treaty, bug noise, neurotoxin, and risky feather cards. 
Poison
The poison debuff means Axies will lose 2 hp for every action until the debuff has been removed. This is a powerful debuff, and it can slowly kill the enemy Axie and give a powerful advantage in HP. 
There are three cards with this debuff. This includes the bark strike, the venom spray, and the gas unleash. These poison cards will affect how your Axie fights and deals damage. For example, the bark strike card will apply two stacks of poison when played in a chain, and the gas unleash will apply one stack of poison for an attack made against an Axie that used this card. 
Stun
The stun debuff is probably one of the game's most effective and popular debuffs, allowing you to deal more damage than usual. Players bypass the shield when using the stun debuff, forcing the opponent to throw the first card due to missing its target because of the stun effect. Stun cards include chomp, anesthetic bait, and sticky goo cards. 
These debuffs are just a handful of the biggest debuffs, and there are 14 debuffs overall and 12 buffs.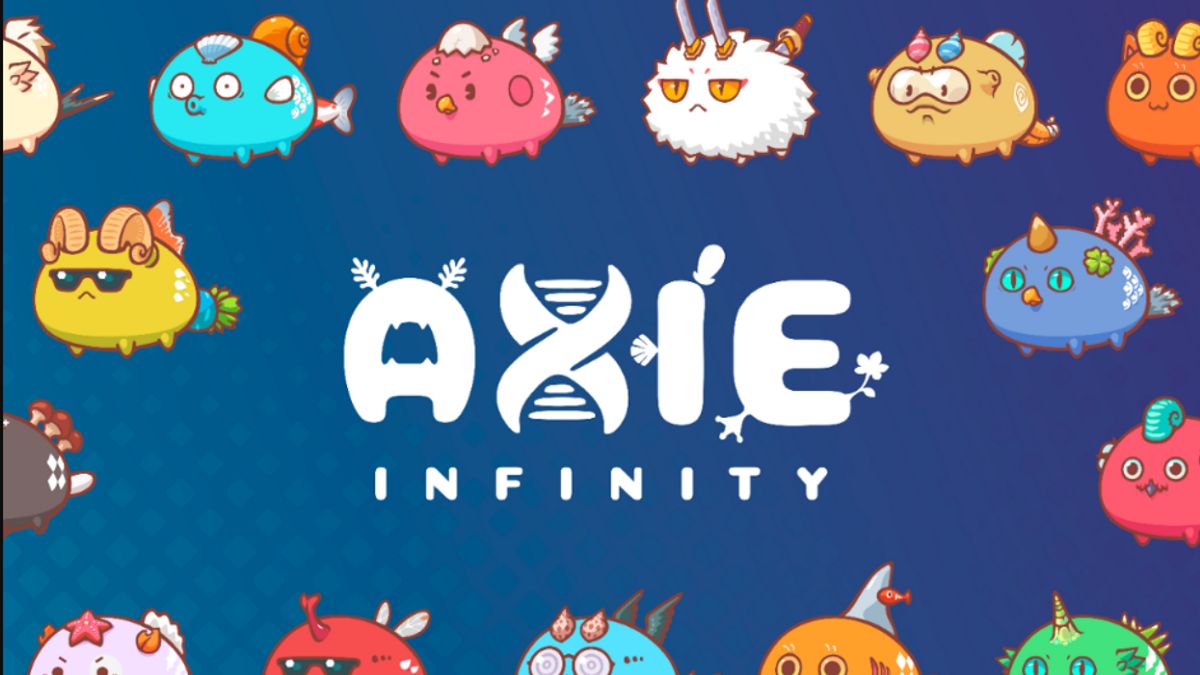 Debuffs We Need! 
Although we already have great debuffs, some potential ideas would level up the gameplay even more. Axie Infinity centers around monster battles, meaning all the buffs and debuffs are relevant to the situation. However, games that use a stagger system implement a vulnerability period for battle. We think this could be a pretty cool idea for Axie Infinity, with Axies saving up their resources, using all of their buffs, and unleashing them quickly. This could make PVP battles super engaging and competitive. 
Gameplay debuffs that feature specific attacks could be interesting, too. For example, we could see more use of elements in battle, including fire debuffs, water debuffs, and air debuffs. These would act against Axies in battle, setting them on fire to miss a round. We could think of countless potential debuffs that would contribute even more impressive features to the game. But, unfortunately, it's not our decision!
Final Thoughts
It's difficult to take down enemies without debuff cards, and they're necessary to win PVP battles. Some debuffs are more effective than others, and the cards associated can make or break your battle. To learn more about Axie Infinity debuffs and cards, check out our guide to cards.