GameFi is a general term that defines the broader blockchain gaming industry. However, the introduction of NFTs and P2E mechanics have played a key role in triggering an explosion of growth in GameFI projects.
In fact, it is estimated that in the first quarter of 2022, Blockchain games raised well over $2.5 billion in new capital. The industry has also seen a massive surge in daily active users.
However, GameFI has also had its share of scams. While some have been highly popularized, others have gone quietly unnoticed even as victims suffer immense losses.
How are GameFI Scams executed?
Scams in P2E gaming are often executed in several ways. However, Rug Pull is by far the most common. The best example of a rug pull project was the Squid Game scam. The project, which was named after, but not affiliated with the popular Netflix hit show Squid Game, stole $3 million from investors.
Also, P2E and NFT gaming scams can be executed through Ponzi schemes. In most cases, this type of fraud is harder to discern since it takes longer for the whole thing to come crashing down.
A Ponzi scheme is a type of fraud where returns for older investors are paid using new capital from new investors. You see, for any P2E game to be sustainable, it has to be self-sustaining.
This means that there must be enough value generated in the game to ensure everybody gets paid. However, if earnings in the game are only based on fees incurred by new players, eventually, that whole ecosystem falls.
Some people have even argued that perhaps all P2E games are Ponzi schemes. However, most P2E games are learning to develop more in-game value to balance the economy for sustainability.
How to Spot and Avoid Scams in GameFi
The growth of GameFi projects in recent months has presented potential players with so many exciting options. But not all that glitters is gold.
While most games will promise you riches over time, you may want to take a step back, research, and ensure you are not falling into a scam. The following are some tips that you can use to spot P2E scams this year:
Ensure You Fully Understand the P2E Mechanics
The most important thing for any NFT-based game is its in-game economy. Ask yourself this simple question. How does the game generate income, and how is it distributed as a reward? This will help shed some light on just how sustainable the game is.
For most P2E games, the initial in-game rewards are based on investment in in-game assets. So, for example, for anyone to start playing, they are acquired to buy several NFTs as a starter pack.
The money then helps sustain the system because rewards will follow as long as there is demand for in-game items. As a player, you want to know if that game can sustain this demand and for how long.
Avoid Over Promotion
Most great projects will typically sell themselves. They don't need endorsements from celebs or too much hype on social media. In fact, too much hype creates a bubble around a project. This then leads to inflated asset prices, and eventually, a crash will become inevitable.
So, if you realize that a P2E project is getting too much celeb hype, especially from people who would probably never play the game, think twice.
Now, this is not to suggest that popular NFT games on social media are not legit. However, always focus on projects that are pushed by industry experts or regular P2E gamers.
Get to Know the Project Team
It is actually common practice in crypto to hide the identity of project developers. This is done presumably to maintain the aura of decentralization. But it's a big red flag.
Decentralization is not anonymity. In fact, a P2E project can be fully decentralized and still manage to showcase the project team, headquarters, and even the most updated LinkedIn profiles of each person in the team. Also, ensure the project team has some crypto or general gaming background.
Check the List of Investors
Promising P2E projects will also make an effort to disclose early-stage investors. Typically, investments in NFT games will be made through a token presale. Always ensure you invest in projects with legit venture capital money under their name.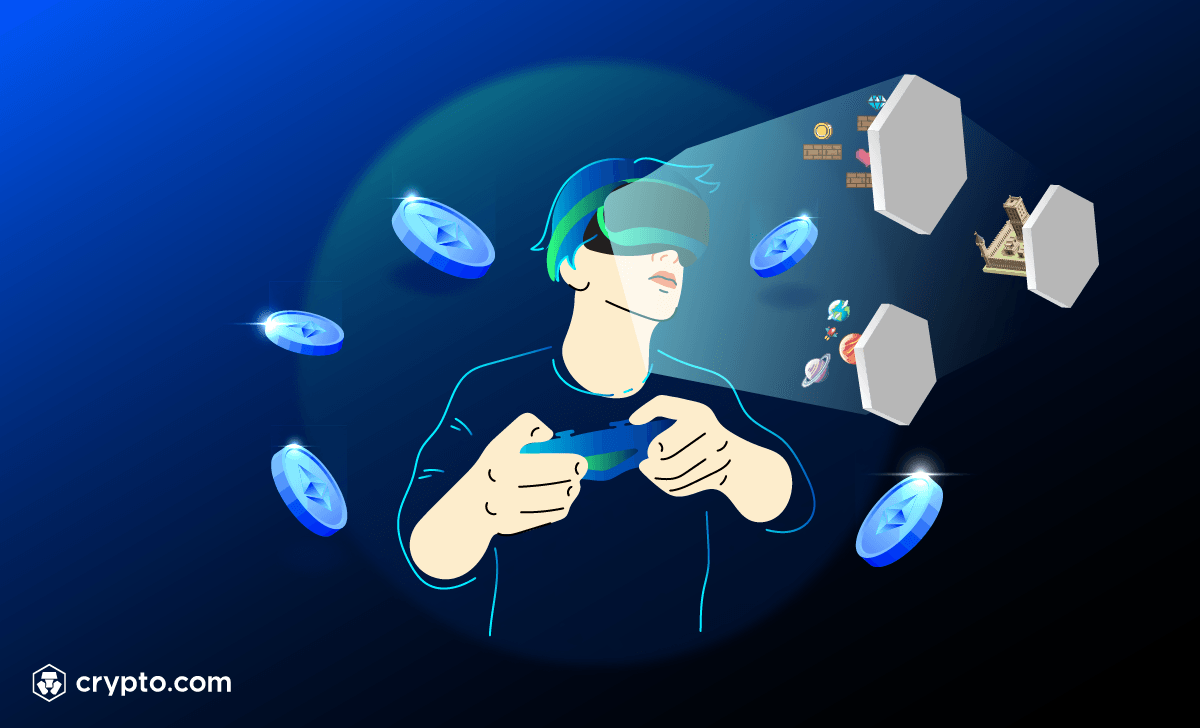 At least that way, you know this is a platform that has already been properly vetted. Do not invest in P2E projects where the project founders or developers own a huge share of the token supply. This is one of the red flags for a possible rug pull.
Steer Clear of Network Marketing
You may also see NFT and P2E projects selling the network marketing angle. In such a situation, you will be promised great 'rewards' for each person you bring to the game.
The person you sign up is also encouraged to sign up more folks, and you still make money for every other player they bring. This is a classic sign of a pyramid scheme.
P2E games don't need network marketing to scale. They can create a robust community of gamers, provide better gaming products, and use traditional affiliate marketing to get the edge.
Community Activity
Finally, you may also want to check the community activity of the P2E project before you jump in. How many active members does the game have on Discord? How about social media?
What is the level of engagement? Engagement, in this case, means the number of people liking posts or sharing. A P2E project with a robust community will typically be legit.
Will GameFi Scams Hinder P2E Growth?
The P2E sector has been described as potentially one of the most disruptive forces in traditional gaming. The idea of giving players ownership of in-game assets and a means to earn from the gameplay is revolutionary.
We believe that this incentive is so strong it will help the P2E industry overcome the confidence dents caused by GameFi scams. However, there is no arguing that high-profile scams will scare off many would-be players in the short term.
In fact, many executives in traditional gaming have often cited the high number of gamefi scams as the main reason they are avoiding P2E investments for now. But at the end of the day, what we need more is player education.
If we can equip potential P2E players with the info they need to identify scams, then things will be much better. There is also a need to create a means through which scammed clients can get back their money. Although this is easier said than done, it can help boost confidence in P2E gaming moving forward.