The blockchain gaming industry continued its bullish trend in August. According to a new industry report by DappRadar and the Blockchain Gaming Alliance (BGA), decentralized gaming is now the biggest driver of global DAPP usage. In fact, more than 50% of Dapp's use in August was in the blockchain gaming niche.
GameFi August Performance: Key Growth Stats
The Dappradar and BGA report is often the best litmus test for the P2E blockchain gaming sector. The data from the August update is quite impressive in fact, the industry is seeing steady growth in key areas.
For instance, August's total number of daily active wallets interacting with blockchain gaming apps stands at around 843,000. This represents an 11% surge compared to the previous month. The report also shows that the industry is seeing an uptick in NFT trading and transactions.
The total volume of gaming-related NFTs traded in August grew by 13% compared to July. The BGA report also found that over 1.3 million in-game NFTs were traded in August, a jump of nearly 83% in four weeks.
Blockchain gaming apps are also becoming significant drivers of Dapp use and blockchain adoption. 50% of all Dapp usage in August was linked to P2E games.
More Capital Flowing into The Industry
2022 has put NFT gaming in the investor spotlight. As a result, the industry has been raising significant capital to accelerate growth. For example, in the first quarter of 2022, the sector attracted $2.5 billion in funding across the board.
The August BGA report backs this trend that we have seen throughout the year. In fact, blockchain NFT games raised $748 million in new capital during the month. This is 135% more than the capital raised in July.
The BGA report, however, indicates that a big portion of the capital raised went to Machine Zone. The mobile gaming studio received $200 million to build Limit Break, a new web3 gaming startup behind the popular DigiDaigaku NFTs.
We are also learning that most of the capital is diversified across three main entities. First, 27% of the total money raised in August went to investment firms in the web3 space. These are basically VC firms with the necessary background in P2E gaming to identify and invest in exciting new web3 games.
Secondly, 33% of capital raised in August has been channeled towards web3 infrastructure. These decentralized infrastructure platforms will support innovation in blockchain gaming in the future. Finally, individual games account for 33% of the total capital haul for the month.
Top P2E Games and Protocols in August
Although overall, the general mood in blockchain gaming is bullish, there are a few games that have stood out in this August report. Alien Worlds and Splinterlands are now leading the rankings in terms of daily active users.
Both games have interacted with over 150,000 Unique Active Wallets. Alien Worlds is a galactic-style metaverse game, while Splinterlands is a popular card trading NFT game built on Hive.
As for gaming protocols, the Hive Network was one of the best performers. Activity levels in August surged to 164,043 daily active users. However, most of this growth was driven by Splinterlands.
STEPN has also managed to report decent growth in August. Although it's not technically a P2E app, it falls under the web3 Gamefi category.
The BGA report notes that active monthly STEPN users have now surpassed 3 million. The app has also seen over 700,000 NFT shoes minted. It is one of the most interesting projects to watch in the GameFi space.
Metaverse Projects Report a Down Month
Unlike blockchain gaming, the metaverse industry reported a down month in August. Metaverse virtual worlds have become intertwined with the growth of play-to-earn gaming, but the concept is still in its infancy.
Nonetheless, trading volume in metaverse-related projects dropped by around 28% compared to four weeks ago. The metaverse segment was, however, weighed down by Decentraland. The virtual platform had its worst month since January after total trade volume dropped by around 23%.
Metaverse-related NFTs also crashed in August. The BGA report notes that trade volume for metaverse NFTs dropped by 76% compared to the previous month. This is also the lowest volume ever recorded for metaverse projects.
What the Future Holds for P2E Gaming?
From the data we've seen in 2022, it is clear that P2E gaming is now taking off. The industry is establishing itself as a vital subsector of crypto. However, blockchain gaming will hugely evolve beyond crypto.
In fact, the target market for P2E games is the video game industry. According to the World Economic Forum, the global video game industry is valued at $321 billion. But it remains highly centralized and dominated by a few tech giants.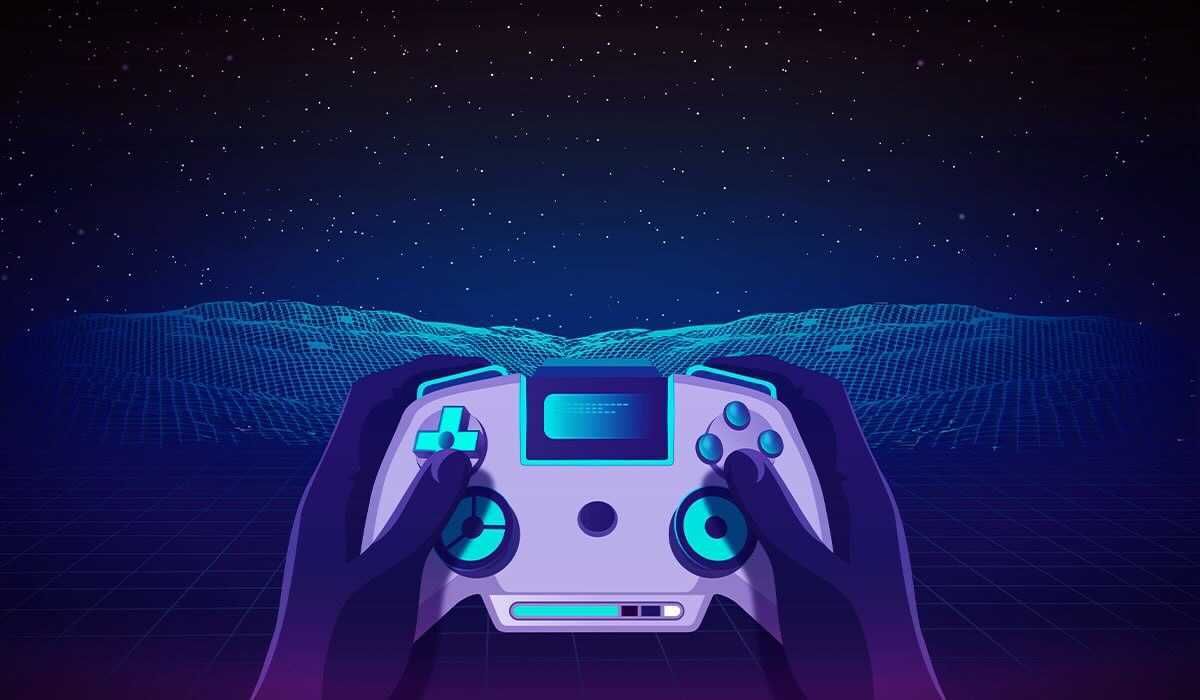 Blockchain gaming simply wants to use decentralized technologies to give the global gaming community more ownership of their industry. This is the path P2E gaming is taking, and eventually, it could cause significant disruption in the traditional video game industry.
Despite this, the P2E industry still needs to find a way to remain sustainable in the long run. Some games like Axie Infinity have gone through periods of boom and bust simply because they couldn't sustain the in-game economy.
Nonetheless, we are now seeing a fundamental shift from play-to-earn to play-and-earn. Web3 gaming developers are basically putting extra effort into improving gameplay and the overall appeal of these blockchain games.
In the end, this will help make the games fun and more enjoyable to play, something that ultimately plays a role in future growth.