Undoubtedly, NFTs (Non-Fungible Tokens) are ready to rule in 2022. And with the introduction of the NFT-powered P2E Metaverse game, NFT is revolutionizing the gaming world!
Play-to-earn metaverse games not only deliver a real-life gaming experience but also help you earn rewards. Don't believe us?
There are several metaverse play-to-earn games in the intriguing realm of the digital cosmos.  Cryptovoxels and Decentraland are the best examples that skyrocketed and kicked off a gaming craze that is expected to continue throughout 2022 and beyond. 
Do you want to move from real to virtual worlds seamlessly? Join Bullieverse!
'Bullieverse is an open metaverse where you can play to earn, create experiences and have fun.'
What exactly is Bullieverse?
Here's the revealed detail:
Meet Bullieverse: An Open Metaverse Island 
Bullieverse is an Open Metaverse built for the community of players and creators. A collection of 10,000 Web 3.0 citizens live on Bulliever Island across the globe to enjoy an out-of-the-world experience. Bull NFTs Owners can access the metaverse island to play fun games, and earn rewards, private discord rooms, and other exclusive perks. 
This Open World Metaverse Platform is powered by an easy-to-build 'low code' platform for community members. So that, they can create fiction gameplay and digital content as well as promote a high-quality gaming platform in the Play and Earn sector.
In line with the heart of DAO (Decentralized Autonomous Organizations), Bullieverse is devoted to growing its P2E gaming world into a community-owned Metaverse. Both players and game creators can be a part of the NFT bandwagon.  These basic principles set Bullieverse apart and make it,
'The Metaverse,' and not just 'A Metaverse.'
Decentralized Governance

Immersive User Experience

Fair Compensation for users

Seamless Game Creation

Digital Asset Ownership
Bullieverse is developed on a strong and loyal community base earned by high-quality experiences. 
Surprising Stats About Citizen of Bulliever Island – Bullieverse
On 18 Jan 2022, the most expensive

Citizens of Bulliever Island

NFT sold for $3.8k.

In the last 7 days, Bullieverse NFTs were sold 128 times.

There are 2,242 Citizens of Bulliever Island owners, owning a total supply of 10,000 tokens.
These numbers are enough to prove the growing popularity of Bullieverse in the NFT universe. But still confused? 
What Makes Bullieverse Different From Other Metaverse Platforms?
Bulliever Island Metaverse features immersive gameplay built with Unreal Engine that will help you to create and launch games on its game store. 
Holders of Bull NFT tokens will be able to enjoy the premier perks such as access to exciting games, providing passive income sources to them. As a player or creator, you can create your own experience by buying virtual islands in the Bullieverse, bringing your imagination into reality, and basking in the digital universe. 
Bulliever Island provides fair compensation and different incentives for gamers to monetize their content and guarantees complete digital asset ownership. Bullieverse has two tokens – The Bull token for the DAO governance and the Shell token as in-game rewards. 
Here are some features that set Bullieverse apart from others:
Play-To-Earn:
You can play different fun and exciting metaverse games with real-life experiences and earn rewards and collectibles.
Develop-To-Earn:
Develop games and launch them on its game store. Each game will be represented as an NFT and you own the IP. Monetize by creating engaging experiences.
Create your Experience:
Buy land and craft your experiences in the Bullieverse – Metaverse Island. Unleash imagination, hang out with friends and immerse yourself in the virtual world.
DAO Governance:
Have a say in the future of the Metaverse experience of the Bulliever Island. 
3D Avatars:
Bring your NFT to life and wear them as your avatar 'Your digital representation' in the Metaverse.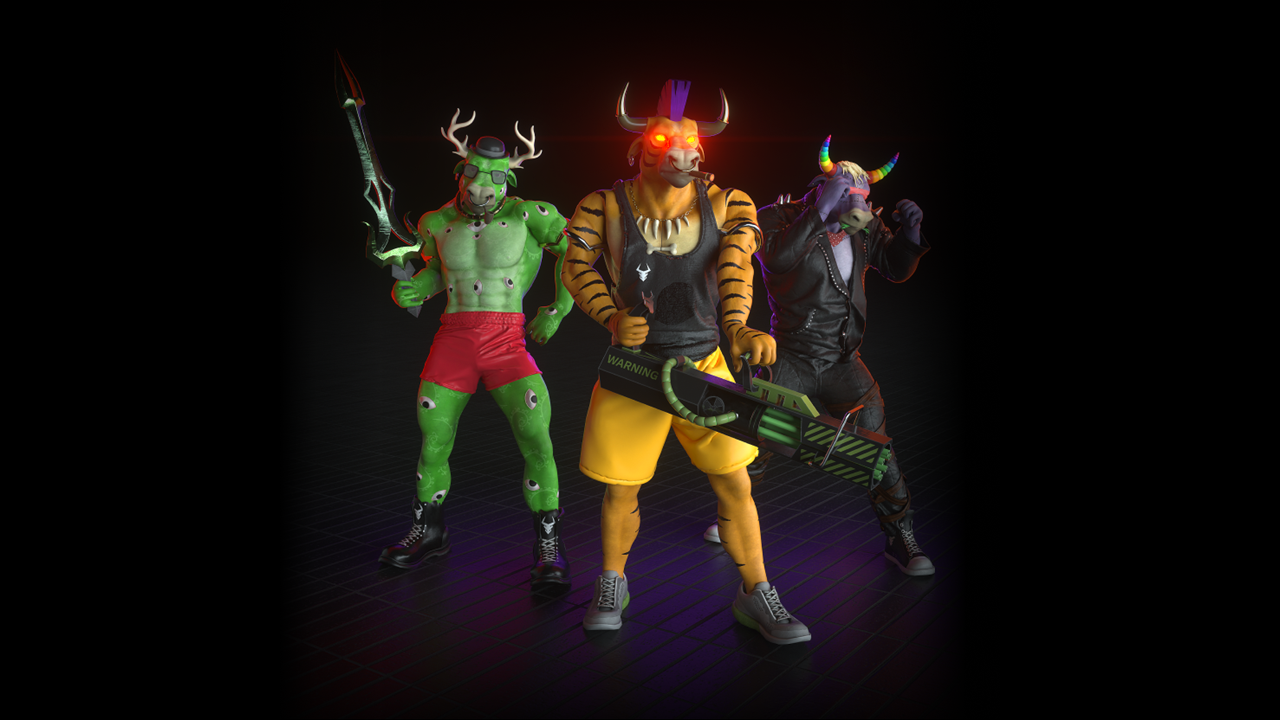 The Takeaway!
The Future of Metaverse Platform – Bulliever Island
Bullieverse is bringing the best of NFT-based P2E gaming to the real world, giving creators the liberty to create rich experiences and publish more games with an adventurous edge. Its unique collection of amazing NFT models, immersive games, and simple yet excellent game creation mechanisms are stealing its limelight in 2022. 
Bull NFTs and Bear NFTs are two projects of Bulliever Metaverse Island in the gaming world!
So, what are you waiting for? Join Bullievese, buy NFTs, and get access! 
Don't miss the chance to be a Bulliever!