Lavazza has joined the RunBlox metaverse. The Lavazza Arena aims to raise awareness about important environmental issues through a fun and educational virtual world. Explore an environmentally friendly virtual field, and fill up your surroundings with green spaces. Let's find out more about this refreshing game on Roblox. 
What is Roblox?
Roblox is a global gaming platform that aims to redefine the way people come together. Roblox builds the tools for people to create their own immersive gaming experiences, enabling any and all worlds to come to life. Built by a global team of community gamers and expert developers, Roblox aims to connect millions of people to creating and exploring with new and old friends. 
Roblox is not a single game but a collection of thousands, if not millions, of games created by a global community of gamers and expert developers alike. With over 100 million monthly players, Roblox is one of the most popular gaming platforms in the world. Anyone can create a game or experience on Roblox, but more recently, people have been building bigger, more complex gaming experiences. Primarily, the increase in more complex games has stemmed from the desire to earn Roblox's virtual currency and gain from in-app purchases. However, some creators are using it for good, too. 
Our coffee enters the metaverse with #LavazzaArena @Roblox. With our global brand Lavazza we're making our entry into this world, to discuss important themes with the platform's audience through its direct and engaging language. #BlendForBetter #Roblox

— Lavazza Group (@lavazzagroup) September 5, 2022
Coffee in the Metaverse? 
Lavazza, the popular coffee manufacturer, has released a new project on Roblox. The project communicates 'blend for better,' which is the brand's sustainable approach to coffee farming, aiming to better consumerism's social and environmental effects. As a brand, Lavazza actively publishes sustainability reports, but Lavazza Arena takes it even further. This project does not directly involve coffee but instead alludes to the effects of deforestation and the need to keep our planet green. 
Lavazza has partnered with We Are Social and Metaverse developer Dubit in order to create this green metaverse experience. Dubit has been making games for the metaverse for years, including e-sports, children's games, and more. Primarily creating games for Roblox, the developers also make games and experiences for Minecraft and Core.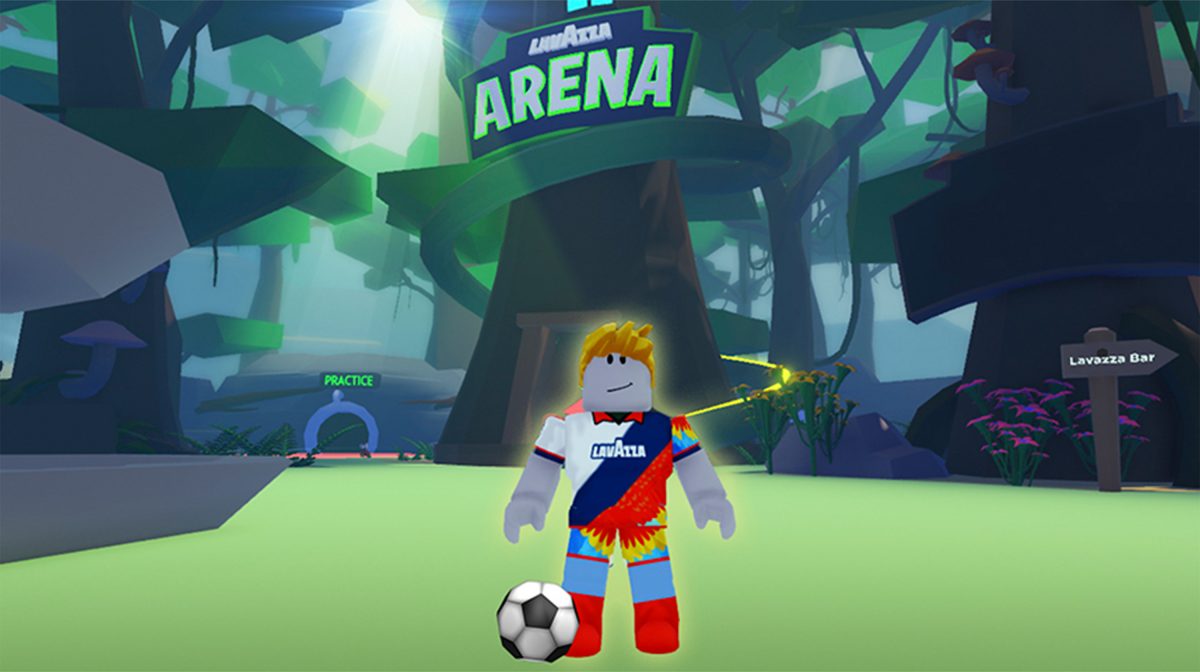 Lavazza Arena on Roblox
Lavazza Arena is a football video game hosted on Roblox. The game aims to raise awareness of deforestation. We have all been told that deforestation loses the entirety of a football pitch every twenty seconds. What would make this image more powerful? An immersive gaming experience. Lavazza has enabled a gaming community to have fun and understand the seriousness of deforestation.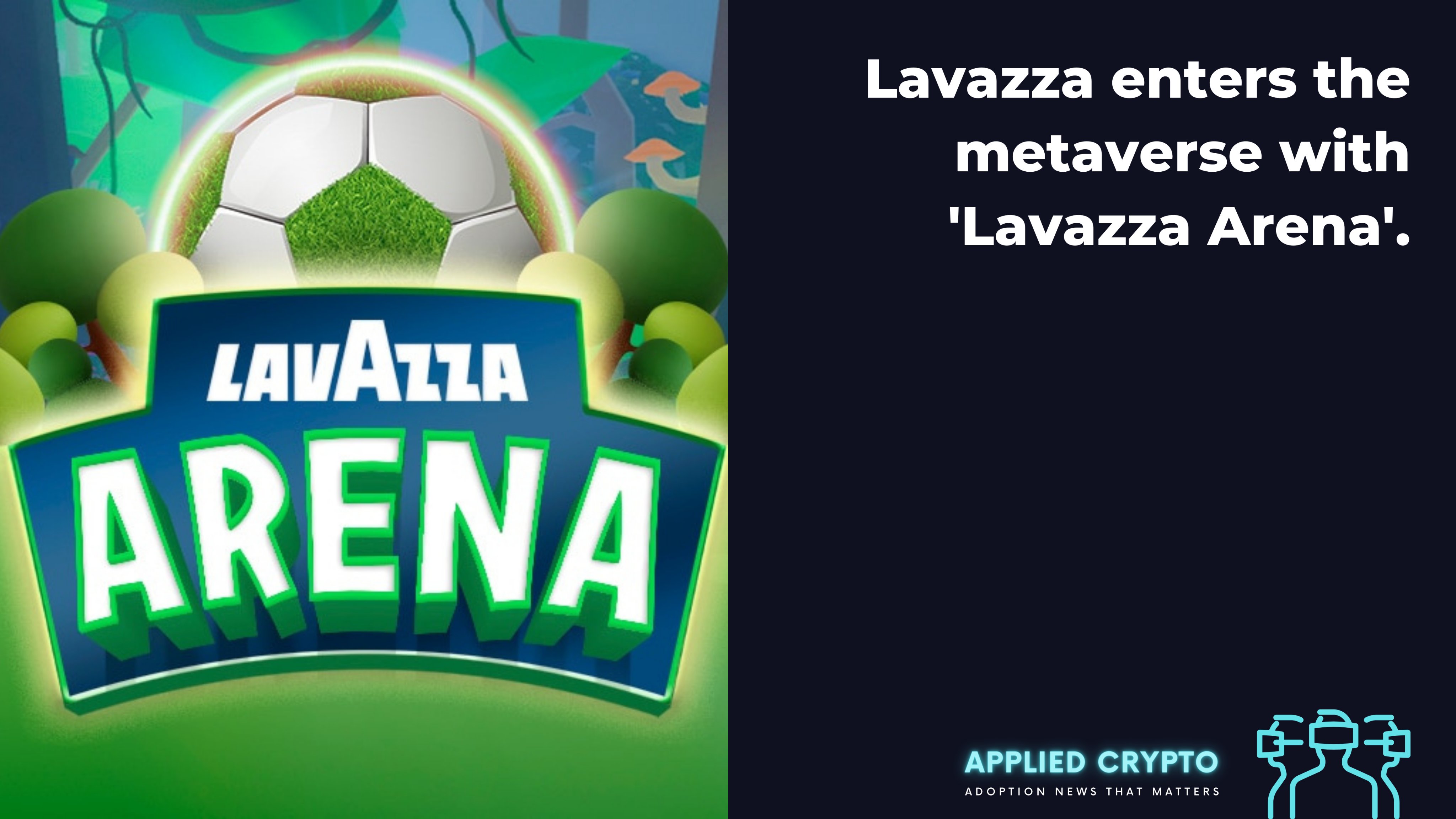 Lavazza is communicating activities in Lavazza Arena to create a bond with their consumers, as well as reach and engage with a new, younger audience. Gen Z is typically more engaged with social media and games, meaning they can get involved with changing the environment through fun and engaging events. This naturally stimulates an active dialogue about the issues at present. 
But what is the project actually doing to help? Lavazza Area is supporting native communities in Peru by preventing and repairing the effects of deforestation by planting trees and encouraging reforestation. Through money from game purchases, general exposure, and partnerships, Lavazza is making a change for the environment using the metaverse. 
How Do You Play Lavazza Arena? 
Lavazza Arena is a virtual football game where you can play on a clean football field. Once you start the game, you can play matches against other players on these fields. The more you play and engage with other players, the more the game map will populate. The more the game map populates, the more green spaces and trees can be seen. Additionally, you can play in the practice arena, where you can put your football skills to the test. 
Players can also use the Lavazza Cafe and learning area to actively engage with deforestation issues and find out where to help. 
Why Roblox? 
Creators, brands, and developers have been using Roblox for years for marketing and exposure. For example, Chipotle opened a store on Roblox to promote their food, resulting in the most sales in one day. As we know, Roblox is one of, if not the most popular gaming platforms for people of all ages. Creating games and experiences on the platform will undeniably gain good traction and potentially attract a wide audience to listen and act to such empowering messages. 
Roblox is popular for brands to deliver unique, immersive experiences for huge audiences. Promoting your brand or message has never been easier if you're an experienced Roblox gamer or game developer. Roblox is known for being extremely safe, hence why there is a huge population of young people playing the game. This is a great advantage for messages such as environmentalism and global issues. Engaging people in such serious issues, whether they are young or old, is proving to be incredibly effective on Roblox. Other popular examples of brands on Roblox are Dubit's partnership with Mastercard/The Grammys, as well as Gucci. 
Final Words
Lavazza Arena provides a unique, refreshing experience in the metaverse. Available on Roblox, the game engages new audiences with serious issues, provide information, and creates and acts on important solutions. We love to see brands engage with the metaverse, but it's even better when it aids our planet and the people on our planet.