There was a major disruption in P2E games yesterday after Solana reported yet another outage. The chain, which powers some of the most popular P2E and web3 apps, was down for 6 hours.
During this period, Solana could not process any transactions associated with P2E games like Star Atlas and popular M2E platforms like STEPN, Walken, and others.
The Solana network is experiencing an outage and not processing transactions. Developers across the ecosystem are working on diagnosing the issue and to restart the network. More information will be provided as it becomes available.

— Solana Status (@SolanaStatus) October 1, 2022
The Solana Outage: What Happened?
Reports of this latest Solana outage started to come out on social media as early as Friday. However, the blockchain came out with an official statement a day later.
In a Tweet sent through the official Solana Status page, the chain acknowledged that the outage had been ongoing for a few hours, adding that a team of developers had already been deployed to deal with the issue.
As it turned out, the outage was caused by a misconfigured node on the network. Preliminary investigations also showed that this was an honest mistake, not a malicious attack.
In any case, the Solana team announced that the issue had been resolved after a successful cluster restart of the Mainnet beta. This was done at around 7 AM UTC. However, it took several hours before full services were restored to all DApps.
Validator operators successfully completed a cluster restart of Mainnet Beta at 7 AM UTC.

Network operators an dapps will continue to restore client services over the next several hours.

— Solana Status (@SolanaStatus) October 1, 2022
Affected P2E and Web3 Projects
Over the last few months, Solana has attracted a huge share of new P2E games. It also powers innovative web3 projects such as STEPN, Walken, and others. The outage was a big blow to the users of these apps.
Some of these projects even tweeted about the outage, warning their user base to expect some failed transactions.
For instance, Walken, an emerging move-to-earn app, released a statement warning that wallet transactions may have been delayed as a result of the outage.
In view of the recent Solana outage, the push-to-wallet transactions from the pending balance might have been delayed.
The transactions are now processed in order of their initiation and almost all are completed by now ✅

— Walken – PUBLIC BETA is Live! (@walken_io) October 1, 2022
Trust Wallet, one of the most popular wallets for P2E games and NFTs, also issued a status update to its community. There was even an in-app notification and additional info as well.
While the wallet did not give details on whether the outage affected its operations, according to tweets from some users, some transactions were disabled and could not go through.
The @solana network is currently experiencing some outages.

Here's a statement from the #Solana team👇 https://t.co/cVqgzUjW2A

— Trust – Crypto Wallet (@TrustWallet) October 1, 2022
Why the Outage Was a Big Deal for P2E
When Solana was launched back in 2019, it was billed as the "Ethereum Killer ."The chain was promised to solve some of the problems associated with Ethereum and other legacy chains that were based on the Proof-of-work consensus model.
As a result, Solana was offering faster speeds, better scalability, and very low transaction costs. This made it a very attractive ecosystem for decentralized applications, including play-to-earn games, NFTs, and other innovative web3 apps.
Today Solana is home to some of the biggest P2E brands in the world. This includes games like Star Atlas, Genopets, STEPN, Walken, DeFi Land, and many others. Also, Solana continues to dominate NFT sales.
Although the chain is yet to catch up to Ethereum in terms of lifetime sale volumes, its growth rate has been quite epic. In September, for example, NFT sales on Solana grew by almost 80% compared to the previous month.
With all these factors, it is clear that the chain is a major infrastructure for P2E and other web3 projects. If it's down, it means that some of the apps we love are also down.
Outages Continue to Hamper Solana's Growth
There is no doubt Solana has delivered everything that it promised. It is one of the world's fastest, most scalable, sustainable blockchains. But outages have become a concerning Achilles' heel. In fact, the 6-hour outage we saw yesterday was not the first.
According to this article on Cointelegraph, Solana has suffered at least seven outages since its launch. In 2022 alone, there were five outages, including the one reported yesterday. The longest of them all lasted for nearly 17 hours.
Despite this, some commentators argue that this is nothing to be worried about. In fact, most believe that considering that Solana is still in the very early stages of development, such outages are to be expected.
Also, even though outages are annoying and can inconvenience a lot of users, they are not necessarily dangerous per se. After all, it has already been established that normal network issues often cause all Solana outages as opposed to malicious attacks.
Some have also pointed out that Solana has improved its response to such outages. The outage yesterday was the shortest so far.
Solana Major Hack
The outage yesterday, however, comes nearly a month after hackers breached the Solana blockchain. On August 3rd, it was reported that hackers had taken advantage of some vulnerabilities on third-party wallets to breach Solana's security.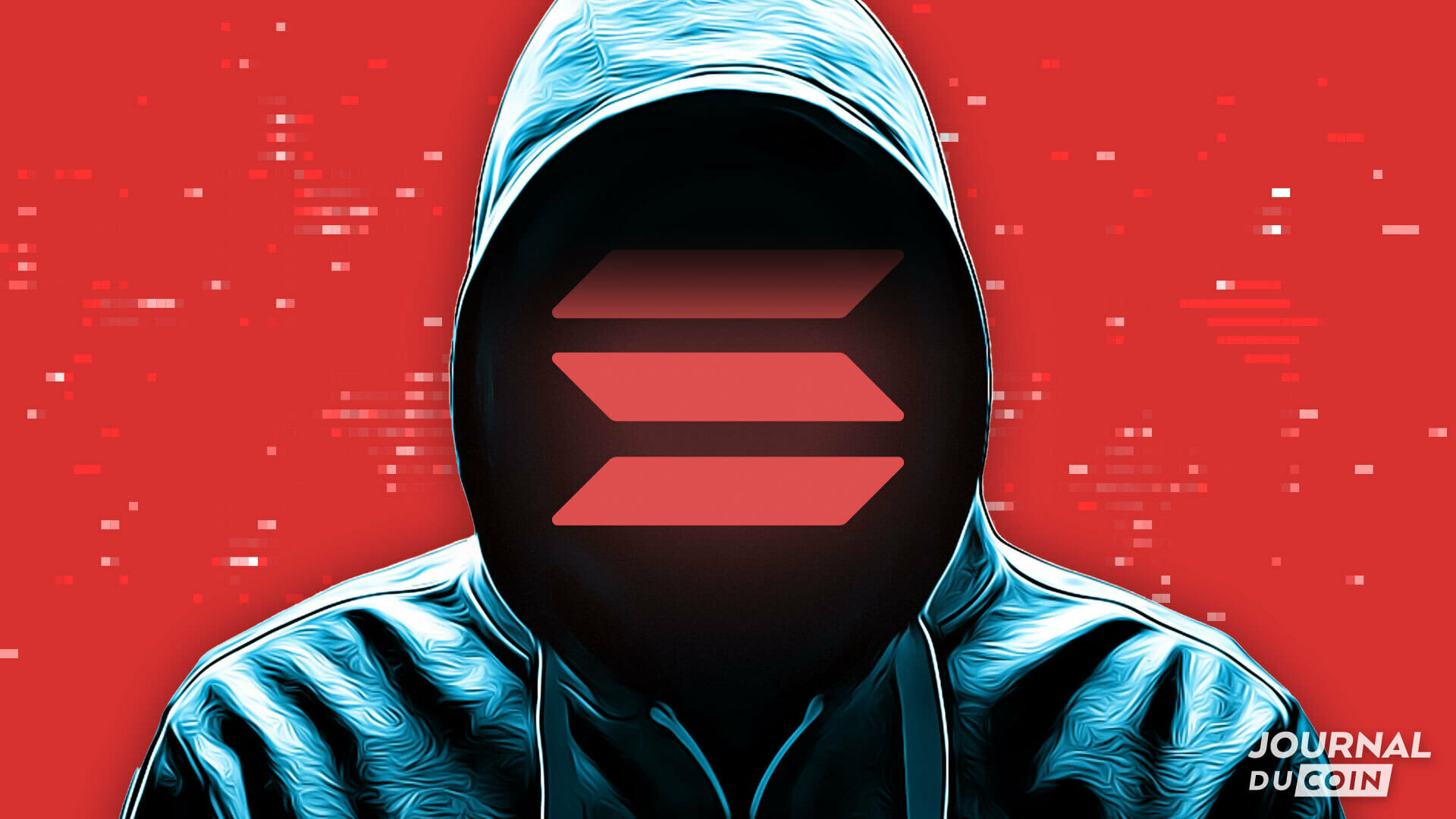 Although the main Solana code was never affected, at least 8000 wallets were compromised. The hack also saw nearly $6 million in assets stolen.
While it wasn't a big loss, it reflects the growing threats emerging platforms like Solana face. The hack also affected major P2E games, with apps like STEPN moving their treasury funds to cold wallets.