Dolce & Gabbana are making their mark in the metaverse along with many other brands. Tokenized fashion items and artwork in the metaverse are proving an effective way for brands and businesses to market their products. Italian fashion designer brand released their Disco Drip collection on Decentraland 29. Let's find out more about this! 
What is Disco Drip?
Disco Drip is a collection of 20 NFTs from Dolce & Gabbana and UNXD. The 20-look digital collection is available on Open Sea, with a unique collection of digital NFT garments. The collection is designed for Decentraland, allowing avatars to sport these high-fashion garments within the game. 
The collection shows off the brand's iconic style that you can wear in the virtual world of Decentraland. According to the Italian fashion brand, the linked NFT wearables are now live in the game and will be available across various metaverses. 
Depending on your rank in Decentraland, you can pick up your favorite fashion items, from futurist animal prints to logo-studded jackets. The beautiful collection was revealed during Metaverse Fashion Week, and will be available in multiple metaverses. 
Metaverse Fashion Week
Metaverse Fashion Week brings the next chapter of fashion to the people. The first Metaverse Fashion Week ran at the end of March and featured some prestigious brands and household name designers. The week was made possible with the assistance of new technology that converts 2D products into 3D experiences. The Fashion Week truly offers a unique immersive shopping experience where people can buy virtual clothing and garments in Decentraland, as well as its corresponding physical piece. 
The Metaverse Fashion week allows you to match your virtual and real wardrobes and gain access to exclusive VIP special events. These events allow NFT enthusiasts to meet designers, tech experts, and guest speakers. The fashion week also hosts various runway events and metaverse shopping. 
Metaverse Fashion Week uses Threedium 3D engine to bring Fashion Week to life. Threedium helps turn 2D designs into 3D models, enabling fashion designers to create and sell virtual collections. This is done by curating a 5-step process to design a design in-depth and review ready for publication. Threedium bridges the gap between online and in-store shopping through 3D solutions for eCommerce, as well as AR. 
What is UNXD? 
UNXD is a curated marketplace for some of the best digital luxury NFTs. The platform claims to create and curate culture, believing culture is currency. NFTs have revolutionized the market but especially fashion NFTs. UNXD focuses on bringing metaverse collectors some of the best and most luxurious digital items and experiences. 
Additionally, UNXD consists of an expert team behind Vogue and WIRED, with the simple mission to curate and promote digital assets and craft stories around important cultural moments. They believe NFTs are the future, intertwining the metaverse with the physical world. Their marketplace hosts digital collections from Jacob & Co., and Dolce & Gabbana, with some truly unique masterpieces that cost over $500,000. For example, see The Glass Suit by Collezione Genesi as part of the Dolce & Gabbana range. 
What is Decentraland? 
Decentraland is a virtual decentralized virtual reality world. It allows players to buy, sell, and build digitized land, NFTs, clothing, and artwork. It is one of the most popular NFT reality games, and it runs on the Ethereum blockchain. Users can exist in a shared world, interact, play games, and buy digital real estate and wearables.
Decentraland is rated as one of the best blockchain-based platforms, with unique and immersive experiences. For this reason, Decentraland is often the main choice for virtual events, digital wearables, and NFTs from brands and fashion designers. A huge number of virtual events are continuously held on the platform. From Netflix to Dolce & Gabbana, everyone in the physical world is getting involved with the Decentraland metaverse. 
Popular live events in Decentraland have included live music performances from celebrities such as DeadMau5 and Paris Hilton and Elvis Block Party hosted by Guinness World Record. Intending to break the record for the most amount of Elvis impersonators in the metaverse, Evlus Block Party succeeded. This is unique, and the platform is extremely popular for brands, musicians, fashion designers, and everything in between!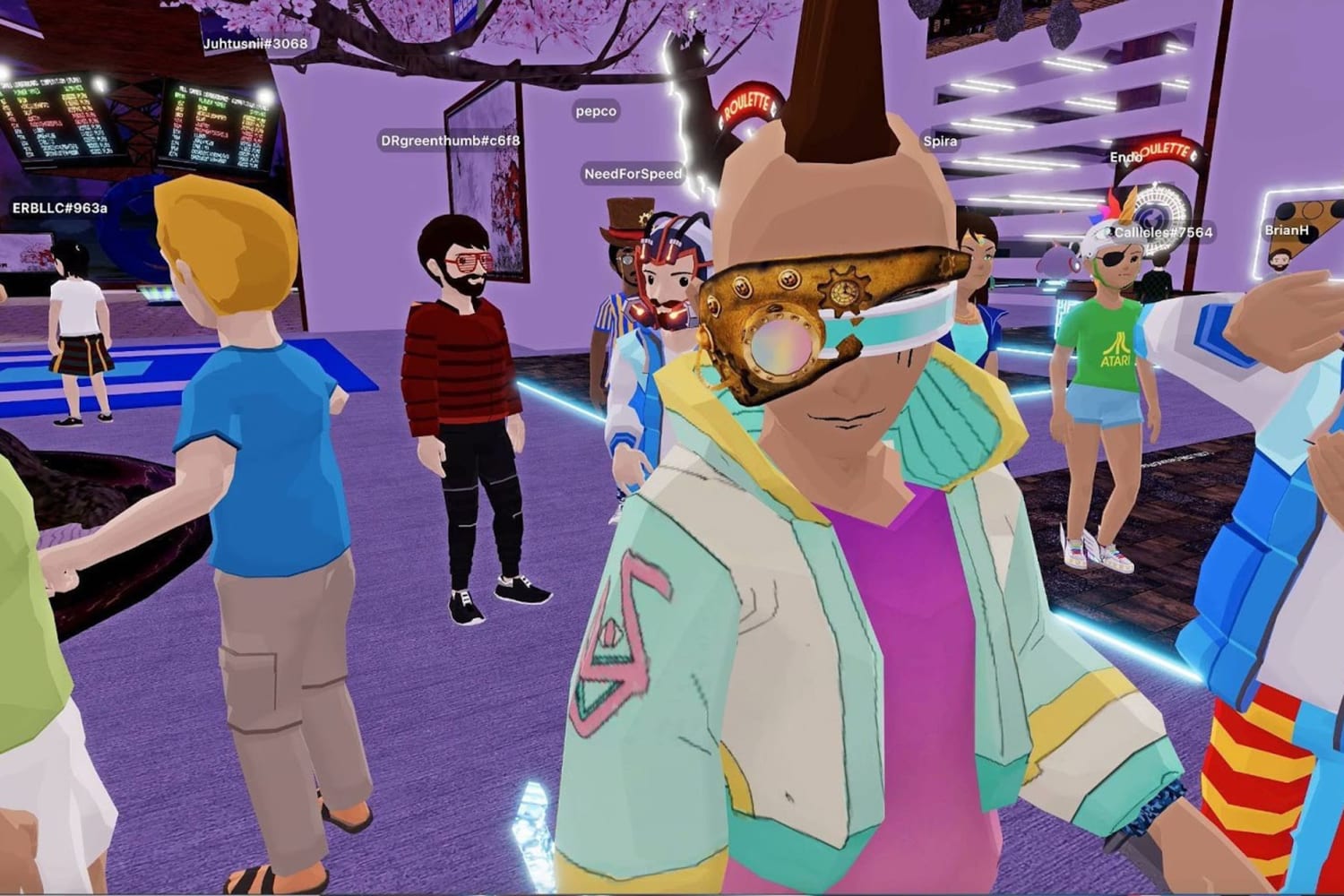 What Does the Release of the Disco Drip Mean for Decentraland? 
Overall, the release of the Disco Drip by Dolce & Gabbana is excellent news. It brings even more positive attention to the platform. What does it actually mean for players? Wearables are items of clothing allowing the customization of your Decentraland avatars. The Disco Drip range are 3D linked NFTs that represent the actual piece of clothing, originating outside the Decentraland metaverse. By obtaining NFT wearables, users can mint, buy, sell and transfer these items without paying gas fees, allowing players to earn money from their NFTs. In conclusion, these play-to-earn elements level up the gaming experience. Oh, and it helps that they look incredibly high-fashion, too!