Gods Unchained Community Quest 1 is Now Live! This exciting news marks the first day of the community quest, with four questions available. So, let's take a look at how these quests work and how you can participate in the quests. 
What is Gods Unchained? 
Gods Unchained is a digital card trading NFT game that allows players to own their card collections. With Gods Unchained, you can play to keep your NFTs, as well as trade them on the in-game NFT marketplace. 
The game is a strategy-led fantasy game based on the play-to-earn gaming model. The game can be played for free, with amazing rewards for all players.
Existing on the Ethereum blockchain, the game allows players to outsmart their opponents by building the most powerful decks and using combat tactics.
The game's native token is called $GODS, and it is used for conducting trades and paying for any game transactions.
Using Ethereum's smart contract technology, players can mint NFTs that represent their cards within the game. Winning a game will increase your chances of better, more valuable cards and great rewards such as $GODS tokens. 
In terms of gameplay, Gods Unchained shares similar values to Hearthstone and Magic: The Gathering. With a huge fantasy element, the game allows players to fight for glory in competitive arena competitions and collect cards by winning these exciting matches. Players are ranked on the leaderboards, with the chance to win more $GODS tokens. 
Gods Unchained Community Quest 1 is Now Live
The first quest is now active, with three days and ten hours remaining at the time of writing. The challenge is to create a deck containing only cards that cost 5 Mana or less.
Today marks the first day of the community quest event, with four exciting quests for players to partake in. with a chance to win $GODS tokens if you use certain 'meta' cards, the quests will last until December 2nd. So, let's take a look at how to partake in the quests. 
All quests have a similar structure, with quests lasting four days. The quests shall take place in between the weekly weekend-ranked tournaments. Each of these quests will have a different requirement, and you will need to fulfil this requirement to be eligible for participation. Let's take a look at these requirements. 
Gods Unchained Quest Requirements
Firstly, you need to play with a card deck that matches the set requirement for the active quest. In addition, you are required to play ranked games in the daily Play and Earn section. You will get points based on your opponent's starting rank. 
Ties can be broken by the number of earned fragments from the daily Play and Earn. Rewards for the quests will be paid weekly to eligible players. 
Potential Quest Prizes
When it comes to prizes, there are many options if you are lucky enough to get a spot at the top. It's not yet known exactly what each player will get as rewards.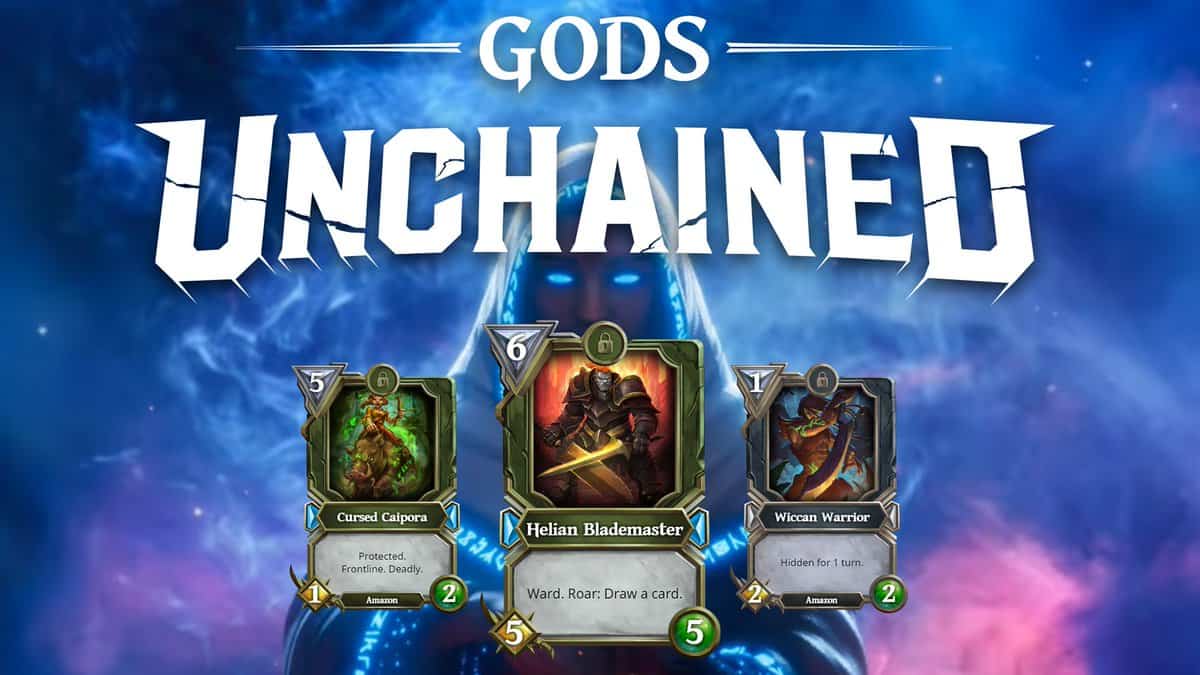 One of the possibilities is that the first player will get 20,000 $GODS tokens, and the other 19 others will get 5,000 $GODS tokens. This information is not quite clear from the tweet, but these are some of the potential quest prizes. 
The Quests in Detail
So, there will be four different quests. Each of these quests has a different requirement, so we'll look at these options. 
Quest One
War of Aggression – November 7th – 11th. This quest is the first quest out of all four, and only cards that cost 5 Mana or less are used. All cards in your deck are required to be 5 Mana or lower in cost. 
Quest Two 
Golden Age – November 14th – 18th. This quest requires players to use cards from Genesis, Trail of the Gods, and Divine Order. 
Quest Three 
Divine Conflict – November 21st – 25th. The requirement for this quest is that it must contain a card from death, nature, or war. 
Quest Four
The stuff of Legends – November 28th – December 2nd. This must contain at least ten legendary cards, including any God or cards from any set you want, as long as this deck has at least ten legendaries within it. 
These quests sound fascinating, and we can't wait to find out more about them. The benefit of community quests is that everyone can get rewarded for actively participating in the Gods Unchained community. Of course, the prizes help, and the opportunity to participate in a community quest is super exciting.