Gods Unchained has dominated NFT sales over the past week. The Immutable-based strategy card game has sold $5.1 million worth of NFTs in the past week alone, coming only second to the Bored Ape Yacht Club.
Gods Unchained also tops NFT sales in the blockchain gaming sector. It is, in fact, one of only two P2E games featuring in the top 10 most traded NFTs this week. The other web3 game on the list is Sorare which has seen sales hit $4.7 million.
Gods Unchained 7-Day Boom in Numbers
According to data on CryptoSlam, the value of Gods Unchained NFTs traded over the last seven days is up by a whopping 190%. This is the highest 7-day surge among the top 5 most traded NFTs in the world right now.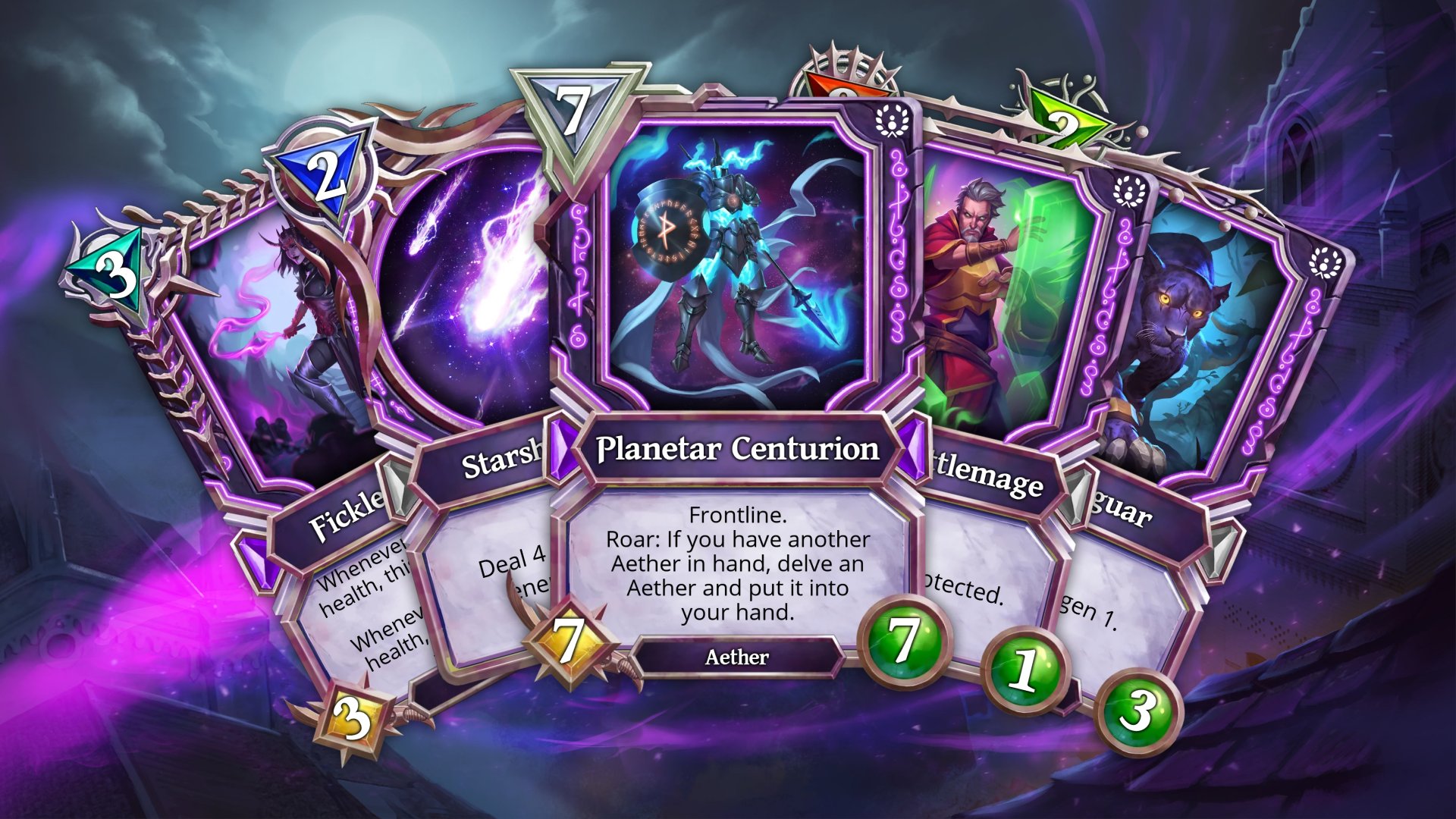 Gods Unchained also brings its total NFT sales for the last 30 days to $7.4 million, a jump of nearly 220%. The blockchain-based card game also has the highest NFT transaction volume among the top 20 most traded NFTs in the last 30 days.
This immense surge in the past week has also done its part to push NFT sales on Immutable. In fact, over the past seven days, a big portion of all sales reported on Immutable X have all come from Gods Unchained.
The Gaming-focused NFT platform has hit $5.6 million in sales, a rise of around 164%. This recent spike in sales also comes a few weeks after Immutable announced its integration with Rarible.
The partnership allows folks to buy Immutable NFTs, including Gods Unchained ones, on Rarible at zero fees. This could be a major driver of this recent 7-day rally.
Gods Unchained Goes Live on Rarible
The past week has been quite busy for Gods Unchained. The play-to-earn card game was listed on Rarible for the first time as part of a broader partnership with Immutable.
Rarible is one of the biggest NFT marketplaces in the world. As noted above, Gods Unchained NFTs are currently trading at zero fees here. The promo runs till the 29th.
BREAKING: @GodsUnchained is live on @rarible. Start trading now for 0% fees on NEW listings until 9/29!

Here's an exclusive GU card reveal from their upcoming Mortal Judgment: Light's Verdict set! Light's Verdict will be available for sale starting 9/28. 👇

— Rarible (@rarible) September 17, 2022
Rarible is expected to drive NFT transactions for Gods Unchained in the near term. In fact, The NFT marketplace is already teasing exclusive cards on its platform, including some from the upcoming Mortal Judgment: Light Verdict set. The cards will drop exclusively on Rarible on the 28th.
Gods Unchained and GameStop Exclusive Partnership
The last seven days also saw Gods Unchained sign an exclusive partnership with Gamestop. The deal targets GameStop's Powerup Rewards Pro members with amazing Gods Unchained expansion card sets.
The goal is to onboard active Gamestop players to Gods Unchained and, by extension, the Immutable gaming universe.
Pros, we have a special offer coming your way in collaboration with @GodsUnchained! Make sure to sign-up to PowerUp Rewards before SEPT 27 to get access to Gods Unchained card packs! #onlyonImmutable pic.twitter.com/SKAfQSeOHH

— GameStopNFT (@GameStopNFT) September 16, 2022
While announcing the GameStop deal, Gods Unchained CEO Chris Clay noted that the blockchain game continues to fine-tune its gameplay features to attract the most skillful and competitive gamers out there. Clay also hinted more collaborations with Gamestop could be in the pipeline.
According to the initial agreement, Gamestop Powerup Pro Members will get one-time codes starting September 27th. The codes can then be redeemed for Gods Unchained expansion cards. The mechanism for this redemption will be announced in the coming days.
Season 2 Tease and Final Light's Verdict Reveal
There was also some major news on cards in the last week. Through a P2E Diary exclusive, Gods Unchained unveiled the last three cards in the Light's Verdict set. The limited edition set features 12 cards in total, all designed to conclude and tie up the plot lines in Season 1.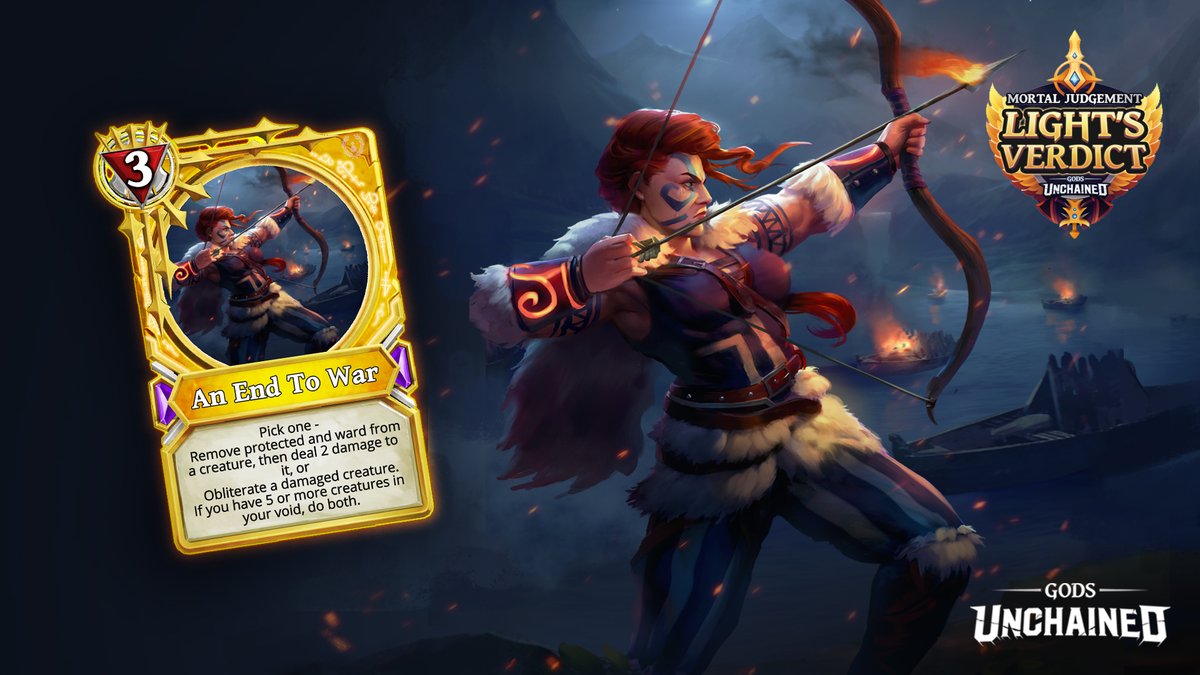 The game also confirmed that it is already working on Season 2 with a specific focus on Lore. There is even talk about expanding factions and regions in line with feedback from the community.
Nonetheless, the second season promises to be much bigger and epic. So far, over $52 million worth of cards has already been traded in the NFT game. Over half a million dollars in prizes have also been won.
However, we can all be sure that the second season will surpass these figures, especially now that Gods Unchained has established itself as one of the most popular P2E games in the market.
Gods Unchained, Immutable, and The Future of P2E Gaming
P2E gaming has come of age in 2022. The industry is still trending upwards despite most other sectors in crypto facing significant declines. We expect this to continue in the longer term.
Blockchain games are also evolving fast. There is renewed vigor towards creating better gameplay and improving the overall sustainability of these projects. This is a good sign for P2E investors and gamers all over the world.
It is also likely that Immutable X will be one of the key drivers of growth in P2E gaming. The layer 2 blockchain is already home to several big-name games, including Gods Unchained, Guild of Guardians, and others.
Immutable focuses fully on gaming NFTs. It also offers zero gas fees for all trades, making it the most sustainable web3 infrastructure for play-to-earn.
The blockchain gaming market was estimated to be around $771 million a year in 2021. This market will reach nearly $3 billion in the next five years, a growth of nearly five times. Immutable is already positioned to be at the center of this growth in the near term.