British Michelin Star Chef Gordon Ramsay has announced a new partnership with The Sandbox. The deal will allow him to bring his popular cooking-themed reality TV show Hell's Kitchen into the metaverse. Ramsay joins a host of other celebrity chefs offering cooking-inspired metaverse experiences to fans.
Hell is coming….to the #Metaverse ! That's right #HellsKitchen is coming to @TheSandboxGame complete with most amazing virtual restaurant and the Red AND Blue Team ! Register now: https://t.co/wZeTnntCD5 pic.twitter.com/FLXlOtm9c6

— Gordon Ramsay (@GordonRamsay) August 16, 2022
What is The Sandbox Deal About?
We have not seen a lot of details yet about this deal. But we already know a few things. First, the goal is to use the Sandbox to create an immersive experience that Hell's Kitchen will fully inspire.
Also, limited edition avatars of Gordon Ramsay himself will appear in the experience. The 55-year-old will also be involved in the design process for this experience. A promo video released by The Sandbox also suggests that the experience will go beyond the usual NFT interactive approach.
There will likely be many interesting cooking-themed challenges and even some great NFT prizes to be won. We are also learning that Hell's Kitchen will not have its own metaverse land. Instead, it will be hosted on the Sandbox's ITV Studios as part of a broader entertainment collection.
Hell's Kitchen: What You Need to Know
Hell's Kitchen is a reality cooking show hosted by Gordon Ramsay. The show premiered in the UK in 2004 on ITV. It ran for four seasons before making its move to the US. Hell's Kitchen premiered in the United States on Fox in 2005.
It is now one of the longest-running TV shows in history. The series brings together two teams of chefs who then compete amongst each other under the watchful eyes of Gordon Ramsay. The winner becomes a head chef in one of Ramsay's exclusive restaurants.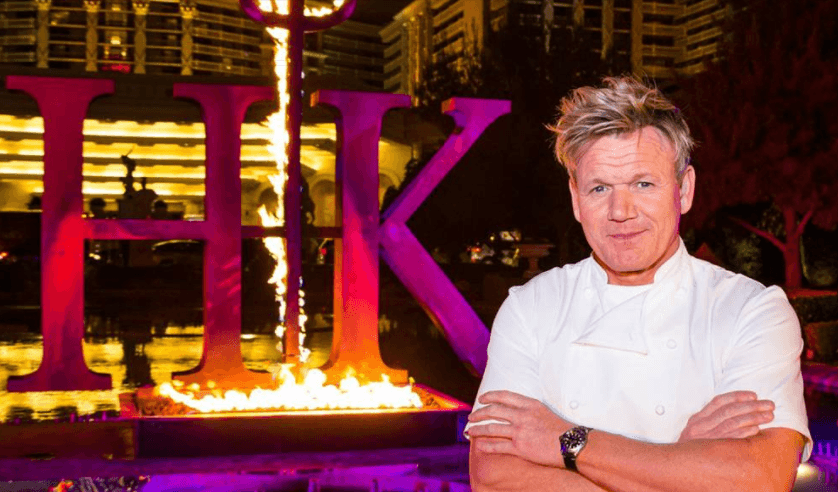 The show is heading to its 21st season and has had a base of loyal fans over the years. According to TVseriesfinale.com, Hell's Kitchen season 20 had 3.73 million viewers between the age of 18 and 49. The series has so far been renewed for the 21st and 22nd seasons.
Ramsay's Personality and How it Fits into The Show
Hell's Kitchen has always been a high-octane show with several plot twists and incredible drama. The series has often been characterized by Ramsay's outbursts, explosive anger towards the contestants, and the odd curse once in a while.
But there is also a lot of impressive cooking, emotion, good TV, and so much more. The series perfectly matches Ramsay, and many hope that the Michelin Star chef will bring this magic and raw personality into the metaverse experience.
What The Show Gains in The Metaverse
A lot of brands have in recent years launched metaverse experiences. This is often done as an extension of the brand interaction. In essence, fans can interact with the brand and its products in a more intimate and immersive way.
The same is also true for Hell's Kitchen. After all, the show has already amassed a huge base of loyal fans. Launching a metaverse experience will give this loyal community a chance to relive the best moments of the show once more.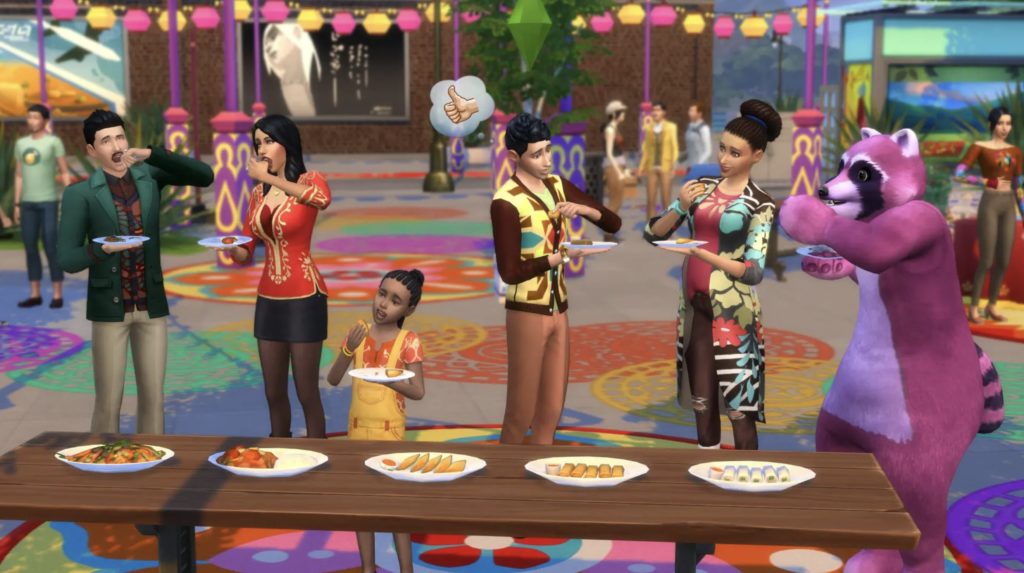 The metaverse deal also gives Hell's kitchen a chance to showcase its exciting NFTs and give a little bit of ownership to the community that has supported it for years.
Finally, the Sandbox deal will also allow Hell's Kitchen to explore new storylines and ideas exclusively on the metaverse. These will typically be experiences that have never been seen on TV or anywhere else.
Other Celebrity Chefs Storming the Metaverse
Gordon Ramsay is not the only celebrity Chef experimenting with the metaverse. Many others have come before him. For instance, OneRare, one of the world's leading food metaverses, has already signed up some notable names to join its ecosystem.
This includes Chef Arnold Poernomo, a leading celeb chef from Indonesia. The platform is also working with Saransh Goila, an Indian-born TV chef who has been doing this for decades.
There are so many diverse applications of the metaverse in the food industry. The entrance of Gordon Ramsay will likely inspire more Michelin Star chefs to set up metaverse experiences for their fans.
Food in the Metaverse
The idea of incorporating food in the metaverse seems farfetched. After all, unlike most other things, food is perhaps one of the few things that is felt by all the human senses. It's, therefore, hard to see how a digital dining experience can be crafted to satisfy people's curiosity.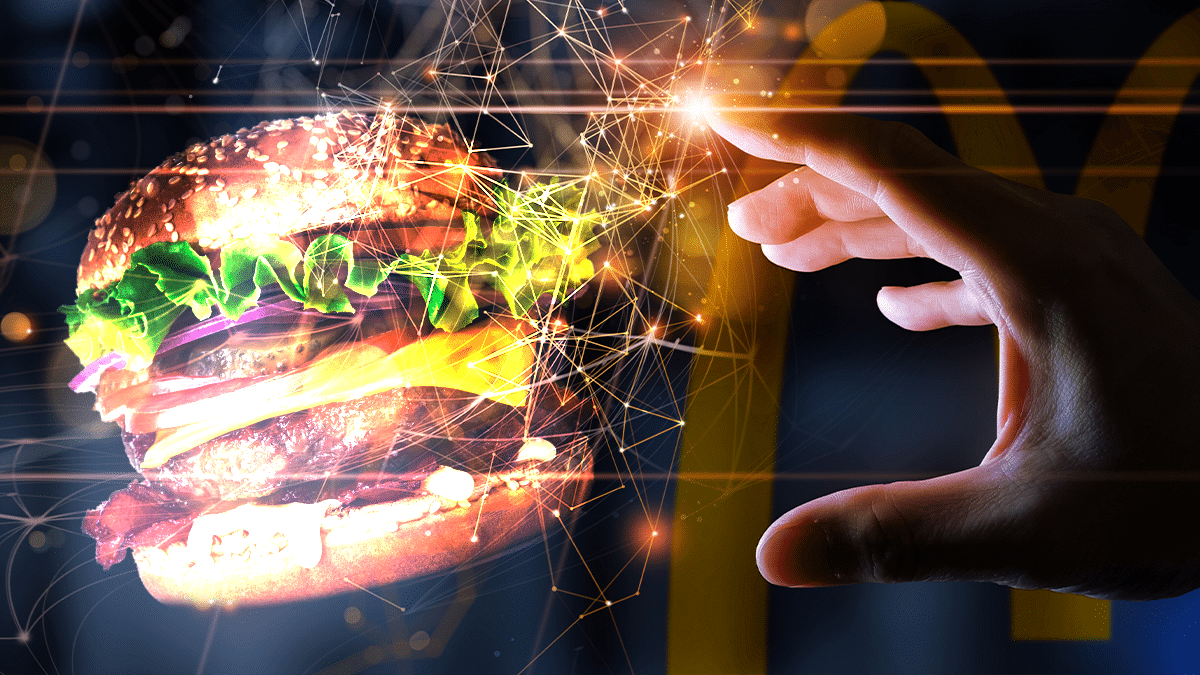 But food in the metaverse has to be seen from a different context. It's not just about eating but also interacting with signature dishes. The metaverse could offer this opportunity.
In fact, a few metaverse restaurants already offer NFT-backed dishes for users to interact with. These restaurants are also filled with NFT-backed wall art to create a true digital dining experience.
While the idea is new, more and more people may start experiencing food this way. Besides, the technologies needed to support such experiences are already growing.
An Opportunity for Food Brands
The metaverse is expected to become one of the most dominant drivers of blockchain adoption in the coming years. This research by Grand View estimates that the industry will hit $47.48 billion in 2022, a 40% jump compared to 2021.
There are, therefore, opportunities for food brands to expand interactions with their products through NFTs. Several companies are already doing this. McDonald's has, for example, filed trademarks for its NFT food brands, logo, and drinks.
The company is also planning to establish a virtual restaurant as well. In fact, McDonald's will allow users to earn points and crypto rewards by just interacting with food in its metaverse restaurant. Taco Bell, Pizza Hut, and KFC have also done the same.
However, these are all big fast-food chains with brand recognition. The metaverse could also give Michelin Star chefs the chance to showcase their prized menus on VR platforms. Although so far we have not seen major chefs launching virtual restaurants, in the fullness of time, food NFTs will become so common.