Axie Infinity is one of the earliest, along with one of the most successful NFT games of all time. It is a blockchain-based game that operates on the Ethereum blockchain with the assistance of Ronin, a sidechain that lowers transaction latency and fees. The game gained popularity as the NFT market boomed during the pandemic in 2021. NFTs' popularity has decreased, yet Axie Infinity has remained relevant and famous in the industry! Today, we'll talk about how to play Axie Infinity on Android devices, so sit tight!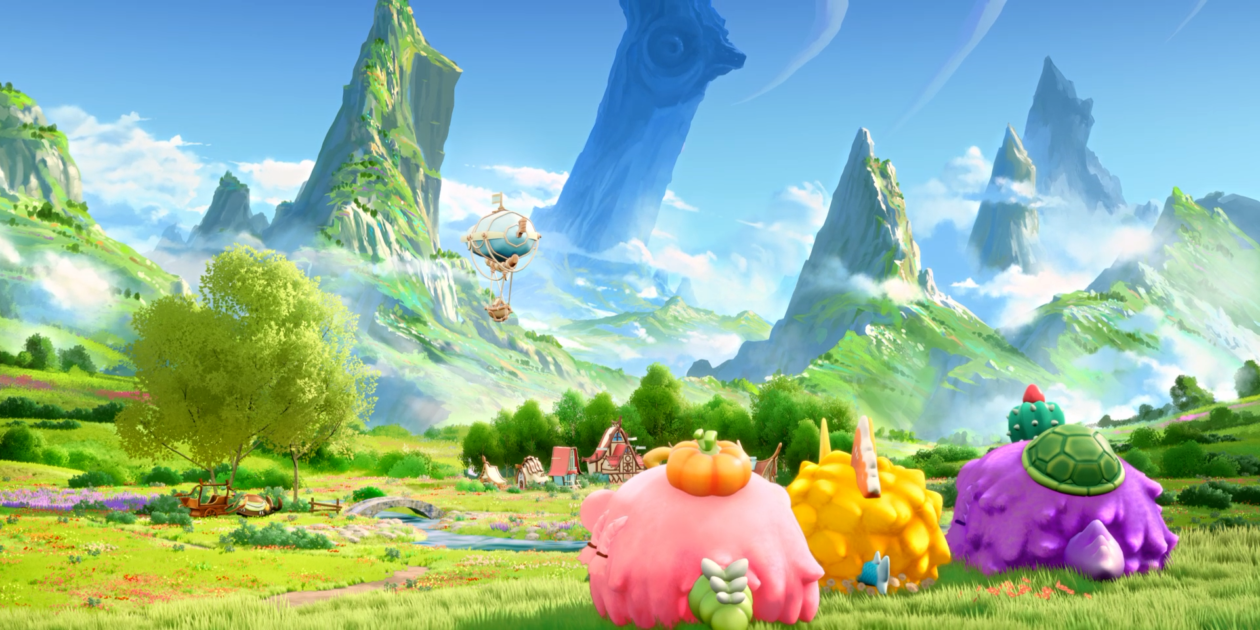 What is Axie Infinity?
Inspired by Pokémon, Axie Infinity offers a similar experience by providing users with the ability to collect cute monsters. Monsters are used to compete against other online players, earning as they play and win in the form of SLP tokens.
Getting started with Axie Infinity required users to invest money which isn't cheap or easy. Investing money in a game might seem overkill; however, this isn't your average console game. Players have complete rights over NFTs they own and can resell them to make a profit and earn with the game's play-to-earn feature. Players are rewarded in the form of crypto tokens which can be traded for real-life money through various online exchanges like Binance. To make purchases, you need access to a compatible crypto wallet like MetaMask, linked directly with the game.
As previously said, Axie Infinity is similar to Pokémon games with portions of Hearthstone. The majority of the game is devoted to PvP fights and Axi breeding. The side missions and PvE elements are plenty to entice and keep players interested. NFTs in the Axie world are the pets you own. These pets can be bought with real money or by utilizing the in-game rewards in the form of SLP tokens through the game's built-in marketplace.
Axie Infinity Game Modes
Axie Infinity features two different game modes, these are PvP and Adventure.
In PvP, you face off against other online players to get rewards.
Adventure mode is more of a PvE that earns you XP.
Players start with 20 energy points per day which can be utilized for both game modes.
The play-to-earn model of Axie Infinity is the main attraction point for new users. Players can make a nice living by playing the game and thoroughly enjoying the gaming experience. If you can master the game's mechanics, you can see yourself making a nice living out of it, and if done correctly, you can also earn passively!
Requirements to Play on Android devices
One of the primary reasons for the success and popularity of Axie Infinity is that its available across all platforms, including desktops, iOS, and Android.
Device Requirements
The minimum requirements to play Axie Infinity on your device are the following:
CPU: A Qualcomm Snapdragon 801 or similar with 2.3 GHz quad cores

GPU: Adreno 330 or superior

RAM: 3 GB for a smooth experience; 2 GB can also work

Internal memory: 250MB of available space

Android Version: 6 or above
Downloading the game is as easy as going to their official website and clicking the download button. The game is free to download on all devices, but before you get too excited and start downloading, there are a few steps that you should complete before.
Download MetaMask
Head over to your device's app store and search for MetaMask. Click the download button and register yourself by creating an account once the download is complete. After that, link your bank account to MetaMask and buy Ethereum, which will pay for the three Axies you'll need to start playing.
Download Ronin Wallet
This is convenient for users as it saves them the hassle of constantly switching tabs. All of your game earnings will reside here. Moreover, it will serve as a safe haven for money by preventing rewards from being stolen.
Open the app store and search for Ronin Wallet; once you've found the correct application, hit download and create an account when the download is complete. All that is left is to create an Axie Infinity account using your Ronin Wallet and purchase the three starting NFTs.
Downloading Axie Infinity on Android
Visit the main website, and head over to the download page. Select the Android version of the app and click install. Upon completion, open the app and submit the QR code you have. From here on out, it's as easy as it gets. Fill in your login details and game away!
Making such a popular game available on portable devices like tablets or phones is what separates the growth of Axie Infinity from other games on the Market. Imagine earning money on your way to work, school, or even a holiday; how cool is that? Almost everyone has access to mobile phones or tablets in this modern era. This saves people the hassle of buying expensive gaming rigs as the minimum requirements are pretty low.
Is it Worth Your Time?
Yes! Axie Infinity offers quality gameplay along with an excellent P2E experience. The game developers entirely devote themselves to the betterment of the game and are constantly looking for areas to improve. They also keep the hype going by introducing newer game modes with time, so the player base stays hooked. The introduction of newer game modes means more ways to make money, and who wouldn't love that? Apart from that, you get to game on the go by playing on your Android device – amazing!
For some users, NFTs can be a little pricey, but considering the popularity and dependability of the game, we think that they come at a fair price. One thing to remember is that before you start, do some research and then decide if you wish to go down this path or if it's not to your liking. We hope that this guide on how to play Axie Infinity on Android was helpful, and we hope that you use the tremendous P2E app!