DeFi Kingdoms is a popular P2E game that has cross-chain functionality and focuses heavily on the usage of a DEX. The game is based on an MMORPG genre, and the design theme seems to be inspired by old Nintendo classics like Pokémon. Currently, the game focuses heavily on the financial aspect of blockchain games, rather than a complete experience. DeFi Kingdoms is built on the Harmony Protocol Blockchain, and it also makes use of the ONE token in-game.
How to Get Started in DeFi Kingdoms
As said by the devs, the game is free to start playing. Unlike most blockchain-based games where you have to buy an initial NFT or keep some deposit, DeFi Kingdoms takes a different route. However, even though the game is free to access, you will need some tokens to play the game. There are what's known as gas fees in the game when you make a transaction. Every time there's a purchase in DeFi Kingdoms, you'll need to pay gas fees for it to take place. For this reason, you can't call the game completely free-to-play.
But, it's essential to know that due to Harmony's low-cost function, these gas fees are minimal – usually in cents. Now, surprisingly enough, you can even play the game without having to buy heroes. These heroes are NFTs, but you don't need to buy them to play the game. You can simply start the game, stake coins, or participate in liquidity pools.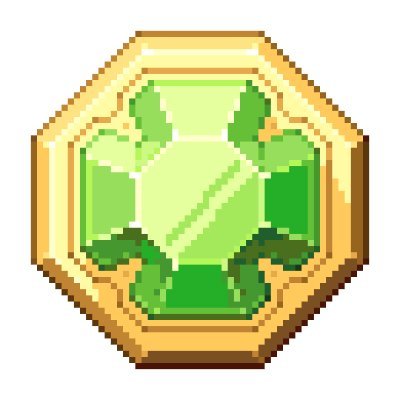 haBuying a Hero in DeFi Kingdoms
There are mainly 2 ways to acquire a hero for yourself in the game. The first one requires money, as you'll have to go to the Tavern to get a hero. Now, you can either buy a hero NFT from the Tavern, or you can rent one from someone else also.
The second way to acquire a hero is by summoning one. Summoning in the game requires two heroes already present, and using the two to summon a new hero. The new hero will receive 'genes' from both parent heroes, which just relates to their stats. The summons can even result in rare, or new abilities in heroes. There are rare chances for a mutated hero to get summoned as well.
Each hero has its own stats, including health, MP, and stamina. These stats will grow with time as you use your hero.
Quest System
You can send your heroes on different quests to help you earn resources that can earn you gold. These quests range from mining to fishing and even gardening. All of these different quests will have their own rewards and receivables. Whatever you receive can be sold for gold, which can be converted to JEWEL, the game's own currency.
What's JEWEL?
JEWEL can be used for staking, partaking in liquidity pools, and buying heroes from the Tavern. Being DeFi Kingdom's own cryptocurrency, players will need to exchange any of their other coins for JEWEL when they start playing the game. This can be done by visiting Trader Matoya at the Marketplace, where you can swap all sorts of crypto for JEWEL.
The Current and the Future
The two main gameplay routes in DeFi Kingdoms are Quests and financial 'gameplay'. With quests, we've already explained the how-to, and what you'll get for completing them. With the financial game modes, the game has just turned features like staking and liquidity mining into fun game actions. For example, you can visit the Jeweler, and deposit your JEWEL with him. You'll receive xJEWEL in exchange, which upon return at a later stage will give a higher amount of JEWEL back to you, compared to what you deposited initially.
For the future, the game has planned a PvP mode, where players will get to fight each other for rewards. Moreover, there will be AI enemies that players will have to get through. The team plans to introduce different equipment the heroes can find and equip for various rewards and skill boosts.
There's not a lot happening in DeFi Kingdoms regarding gameplay, but there's more coming in the future. The game seems to evolve with time, and it will only get better!