Immutable X was founded in 2018 by two Australian brothers. At the time, it was one of the market's most ambitious web3 infrastructure projects.
However, Immutable did not take off immediately. Although the platform was still growing, much of its success has come over the last year.
Robbie Ferguson, one of the platform's co-founders, has been talking about the giant strides Immutable has taken over the last eight months. Based on what we can gather so far, it is clear that the Layer 2 scaling solution is on the right track.
In March, when @immutable raised $200m Series C from @Temasek and Tencent, we had roughly ~10 games, ~2 marketplaces and a bold product vision: to unite NFT liquidity everywhere on Ethereum.

In the 8 months since then, we've accomplished more than the previous 4 yrs.

1/n pic.twitter.com/hoo6r7L67d

— Robbie Ferguson 🅧 – Hiring! (@0xferg) November 5, 2022
Immutable X: 8 Months of Incredible Growth
According to Robbie Ferguson, Immutable's epic rise in 2022 started off in March this year after the platform raised $200 million in Series C funding.
Temasek and Tencent led the fundraising. It also cemented Immutable's place among the few crypto unicorns at the time.
Before the funding, the platform had only managed to integrate about ten NFT games into its ecosystem. There were also only two NFT marketplaces. However, things have significantly changed.
In the last eight months alone, Immutable has finally managed to bring in over 100 web3 games and over 12 marketplaces for NFTs. This is way more than it had managed to achieve four years after its launch.
We now have 12+ marketplaces & nearly 100 games, with more won in the last Q than the last *two years combined*. Thousands more in testnet.

At the same time, Web3 gaming has moved from a niche to one of the most invested in nascent industries in the world-$14B in two years.
2/n

— Robbie Ferguson 🅧 – Hiring! (@0xferg) November 5, 2022
In addition to the 100+ games already in place, Immutable is also in the process of testing thousands more.
As long as the platform is able to maintain the current trend, it is safe to assume that thousands of games will be running on immutable in no time.
Leveraging the Growth of Web3 Gaming
Immutable's success couldn't have been possible without growth in web3 gaming. In fact, the only reason why the platform has managed to deploy hundreds of P2E games is based on the growing demand for blockchain gaming.
In 2022, for instance, blockchain games moved from just a small niche in the crypto space to a more robust industry. According to a recent industry report by Dapp Radar, the blockchain gaming sector is now the biggest driver of web3 adoption around the world.
The industry has also managed to maintain a somewhat bullish growth trajectory despite major headwinds in the entire cryptocurrency market.
If these trends hold, demand for innovative web3 games will continue to drive Immutable and other platforms to create for the future.
Besides, investments in web3 have also increased exponentially. According to Robbie Ferguson, over $14 billion has been invested in web3 games in just two years. This underpins the growing investor confidence in this sector.
What Else Has Immutable Built?
The massive catalog of NFT games on immutable is a major highlight. But the platform has actually done way more than that.
First, Immutable created a global orderbook to unify liquidity across multiple chains. This is a big plus in enhancing the exchange of digital assets on the platform.
We've built
– A global orderbook, unifying liquidity / trade everywhere
– Cross-rollup liquidity (coming soon on StarkNet / Starkex)
– Enforceable royalties (live today), with a standard for all of Ethereum coming soon
– Ridiculously simple APIs – no smart contracts required.
3/n

— Robbie Ferguson 🅧 – Hiring! (@0xferg) November 5, 2022
The layer two scaling solution is also working on cross-chain ZK roll-ups that will help enhance the efficiency and speed of transactions in the future. Just recently, immutable also finalized the rollout of enforceable royalties for all NFT trades.
When you consider that the platform also offers zero gas fees and ridiculously fast transactions, it is clear that Immutable is surely cementing its place as one of the leading NFT platforms in the world.
The project has also invested heavily in building a strong team and a versatile pool of talent. The ultimate goal is to ensure there is enough expertise to push immutable to the next levels.
What Comes Next for Immutable
Undoubtedly, 2022 will be one of the biggest years for Immutable. After all, in the four years, the platform has existed, 2022 has brought immense growth. During the last 12 months, Immutable has also managed to establish itself properly as a key driver of web3 innovations.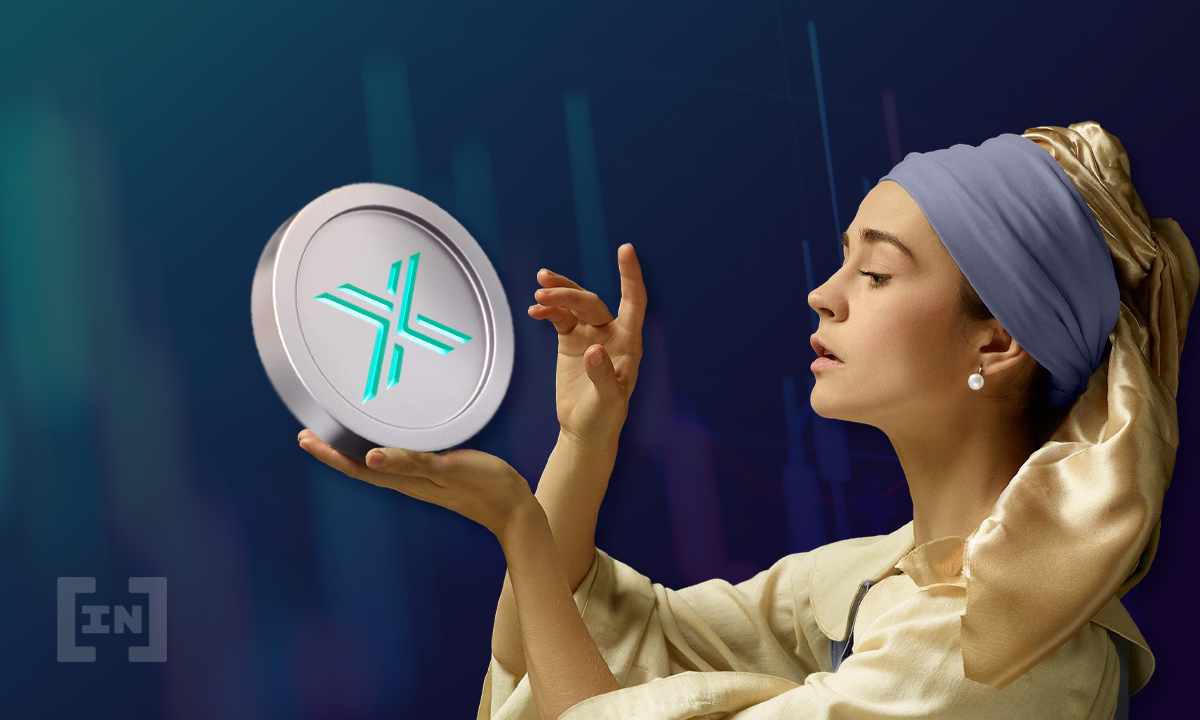 So, what comes next? Well, for starters, we expect the platform to continue building up on its ongoing projects. This means more games will be rolling out soon as the web3 space expands.
Additionally, Immutable will continue to take advantage of its growing popularity to expand NFT sales and its community.
Although the platform has a long way to go before catching up with the likes of Ethereum, the foundations have already been set.
It's just a matter of time before Immutable becomes the most dominant web3 infrastructure for P2E gaming, DeFi, NFTs, and other web3 innovations.