The move to earn craze has been around for the better part of a year. As part of the play-to-earn gaming model, move to earn games reward users with cryptocurrency in exchange for their movement. If you're up-to-date with crypto news, you would have noticed that the LOGE token is taking the move to earn world by storm. LOGE is a low-tax cryptocurrency meme token inspired by the meme 'doge' and the token. Let's find out more about it and the upcoming game that coincides with the token.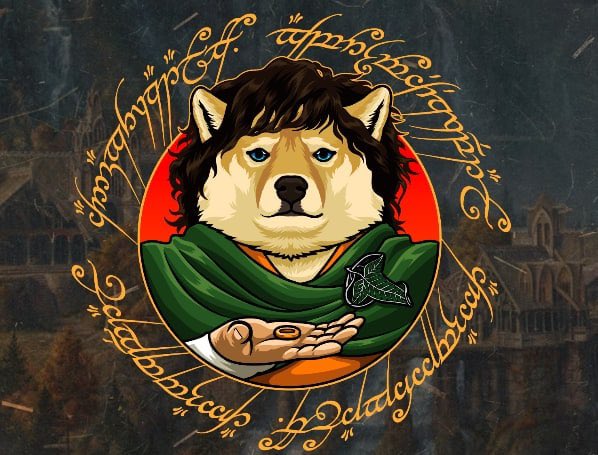 What is LOGE? 
LOGE is a low-tax cryptocurrency meme token with utility that is heavily focused on its move to earn game 'Walk to Logedor.' As you've probably guessed by the names, this is based on the fantasy world of Lord of the Rings by J.R.R Tolkien. The classic meme doge has made its way into Loge's version of Middle Earth, inspiring the Lord of the Doges. This is hilarious and fun news but also great news for move to earn games. There's a new game in town and a new token to go with it. 
LOGE Token
The LOGE token has already grabbed the attention of hundreds of investors and influencers in the Web3 space. The presale filled in less than one minute, with huge partnerships and investors on the trend. These investors have worked with some pretty big names, but why is LOGE so significant? Well, from the name and concept itself, you can see why it is drawing so much attention from so many crowds. 
The LOGE token is a DeFi meme that was inspired by Dogecoin and reflect.finance. The token is unique due to the low tax, as well as the hold and earn aspect. LOGE is automatically added to your wallet instead of there being a waiting time until you can access it. The token is 100% community-driven, with the aim to create a fair ecosystem. 
"Every adventure begins with a single step…"

Our adventure has begun. #LOGE has officially launched!

Buy Now: https://t.co/LaPIFeIHEy…#LOTR #RingsOfPower #BSC #Crypto #M2E #LOTRonPrime #cryptocurrecy pic.twitter.com/uTsuhsLSnw

— Loge of the Rings (@LogeoftheRings) August 31, 2022
The token launched on August 31st, with a revolutionary take on the move to earn concept. The bold and new take was to incorporate challenges and encounters, boost earning rates using NFTs and earn rewards from LOGE tokens. These rewards can be in the form of LOGE merch, NFTs, or LOGE tokens. 
The LOGE presale launched on August 30th, and a converted whitelist spot was required for people to participate. The brand new and exciting Walk to Logedor game will delve into the depths of Meta Earth, inspired by the term Middle Earth, and contain some comparable landscapes and situations to Lord of the Rings. 
What is Walk to Logedor? 
As we've just learned, Walk to Logedor is the upcoming move to earn app that utilizes the LOGE token. The game is heavily inspired by Lord of the Rings, encouraging players to explore the Meta Earth, which can be compared to Tolkien's Middle Earth. Along with the huge meme homages, the game successfully taps into wide popular culture; Lord of the Rings. Along with the meme and LOTR aspects, the game is also a move to earn game, meaning players will be able to earn money from movement. 
However, this earning does not just happen from walking. Walk to Logedor allows players to explore the vast land of Meta Earth, while engaging in random encounters and challenges. From what we can see at the moment, these random encounters and challenges seem to be the focal point of the game, setting it apart from a lot of move to earn games. Most move to earn games have a mission to reward you for simple movement. Usually, this includes running, walking, and jogging, without exciting gameplay features. We recognize that the exception would be games such as Splinterlands and Geno Pets, where your real-life statistics and conditions are considered to earn more rewards. Walk to Logedor allows players to have a sense of interactivity beyond the standard way of moving to earn tokens. When greeted with a random encounter, players choose a scenario, and make choices from this. These choices will affect your progress, much like classic video games. 
How does Walk to Logedor Work? 
Although we understand the visuals and token of the game, how does it actually work? When playing Walk to Logedor, the goal is to reach the iconic Middle Earth, AKA Meta Earth. You can equip NFTs and start earning for every single step you take. When attempting to reach Meta Earth, you earn beautiful NFT locations. These NFT locations will act as checkpoints, allowing you to display how far your quests have taken you with the use of an NFT. Twelve NFT locations will be available in the game, and it is your role to try to collect them all to get to Meta Earth. Aside from this, various exciting encounters and gameplay missions keep you entertained and earning. 
Check out their socials for more updates about the DeFi game.