The Sweat Economy has announced that a major tokenomics update will be rolled out over the coming days. Although details remain scarce, the project hopes to significantly reduce the inflation of the SWEAT token, as outlined in its whitepaper.
This would mean that once the update is out, it will be harder to mint SWEAT than it is right now. The Sweat Economy team said that it would release more details on these changes as soon as possible.
📢SWEAT TOKENOMICS UPDATE📢

Significant inflation reduction coming in the next few days! Rapid increase of the SWEAT minting difficulty rate.

➡️This will massively tighten the tokens entering circulating supply.

Stay tuned! More details will be released in coming days… pic.twitter.com/irPSoFOeHJ

— Sweat Еconomy 💧 (@SweatEconomy) October 7, 2022
SWEAT Inflation and What the Update Entails
The SWEAT token is the main crypto for the Sweat Economy. It was launched on September 12 and is used to reward users for movement. However, the tokenomics around the coin are quite unique.
For starters, SWEAT has an unlimited supply. This, therefore, opens it up to significant inflation over time. However, the Sweat Foundation has already put in place measures to avoid this.
As time goes on, it becomes harder and harder to mint SWEAT using movement. Before the token officially launched, it only took 1000 steps to get 1 SWEAT. Currently, users will need to walk at least 5000 steps to get 1 SWEAT.
Any steps above 5000 are paid or rewarded using Sweatcoins. According to the Sweat Economy roadmap, by 2024, 1000 steps will only get users 0.11 SWEAT.
Tiered SWEAT Minting Limits
Sweat Economy will also introduce tiered minting limits for its community. So far, the nature of these tiers is still unclear. However, it is likely going to be based on SWEAT staking.
For example, users who stake their SWEAT tokens will likely get higher minting limits. There is also a feature in the Sweatcoin app that allows users to expand their base minting limits by upgrading to premium.
In fact, premium users earn more SWEAT from their walks than free members. Sweat Economy is also working to introduce NFTs into its ecosystem.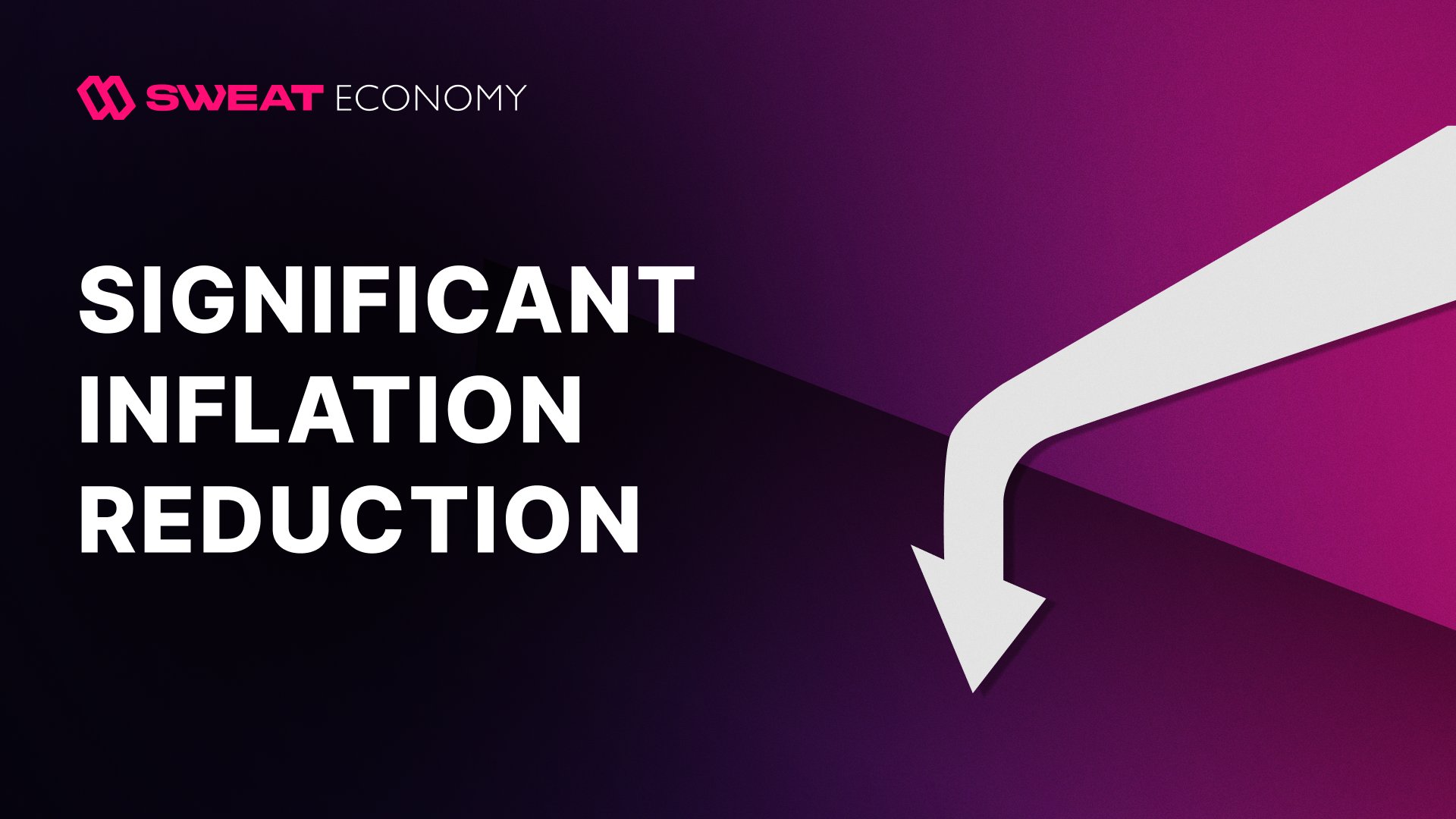 The dynamic NFTs are supposed to roll out by the end of 2022. In line with the project's goal to enhance NFT utility, we expect the NFTs to provide access to higher minting limits for users.
SWEAT Burn Mechanisms
The Sweat Foundation has also made it clear that it intends to burn as many SWEAT tokens as possible. This is still part of the strategy to ensure token inflation is managed.
The foundation will, in fact, dedicate 50% of its entire profit to buying and burning SWEAT tokens in secondary markets. The first burn event under this program happened a few days ago, where the foundation removed over 30 million SWEAT tokens from supply. We covered the story in detail here.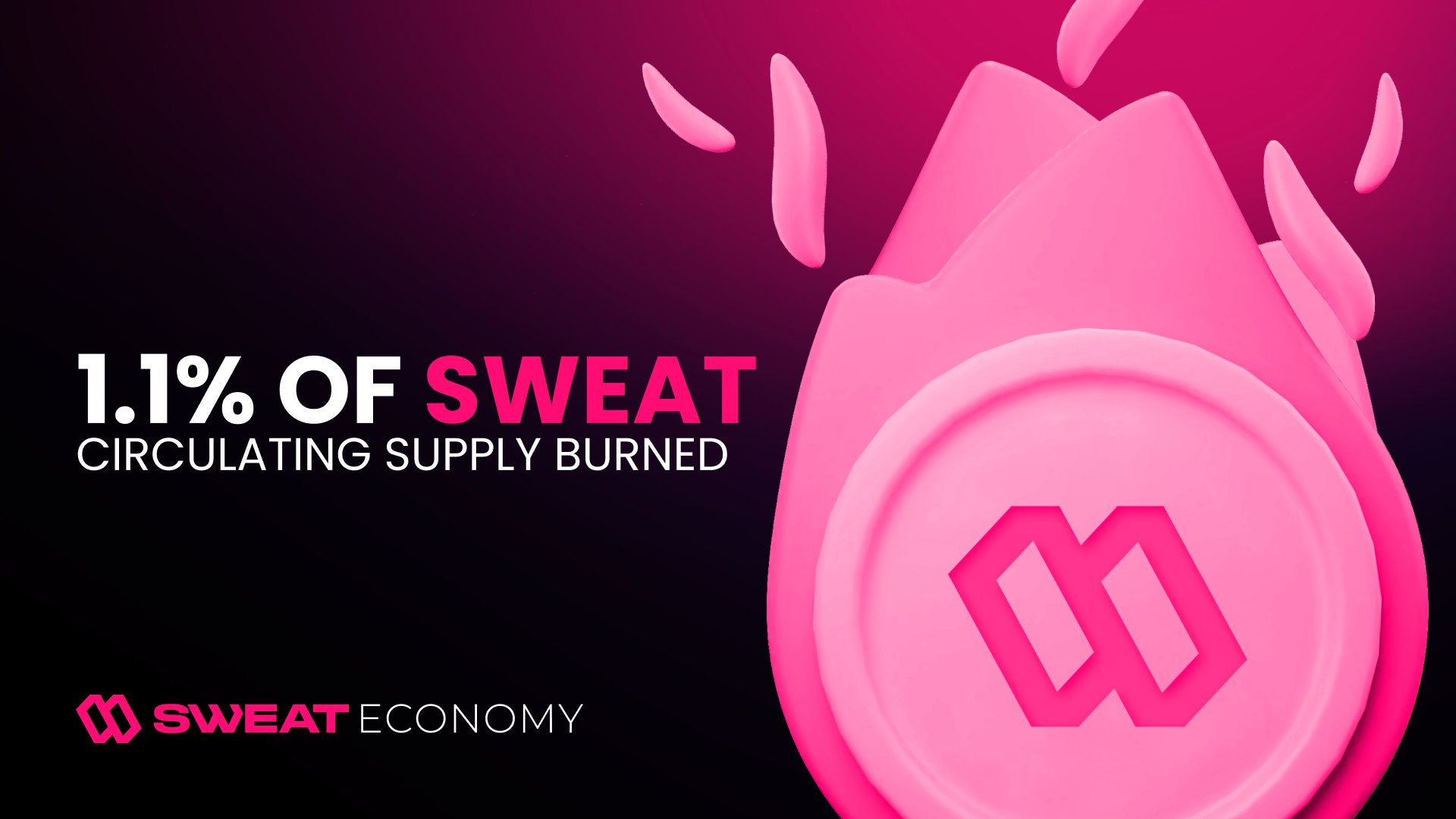 The 30 million burned tokens represent 1.1% of the total circulating supply. We will see more and more of these burn events in the longer term.
SWEAT Staking: Details and Rewards
The Sweat Foundation is also encouraging folks to stake their SWEAT. This is one of the many ways the Move-to-earn project is trying to expand the token utility and supercharge the coin for the future.
For now, SWEAT staking offers a 12% APY. This is, however, the expected average. Some staking pools offer way more than that.
SWEAT staking is done directly through the Sweat Wallet. So far, it's been quite a success. As indicated in the tweet below, tens of millions of SWEAT tokens have already been staked.
Grow baby, grow!💧

One million Growth Jars have now been created to stake SWEAT in the Sweat Wallet! 💫 pic.twitter.com/IjIlL4lSit

— Sweat Еconomy 💧 (@SweatEconomy) October 5, 2022
We've also seen a lot of effort by the Sweat Foundation to incentivize staking through a series of rewards. Just recently, Sweat Economy distributed 10,000 NFTs as part of SWEAT Staking rewards.
This was the largest NFT mint event on the Near Protocol. Sweat Economy has partnered with Paras and Few and Far, two of the largest NFT marketplaces on the Near Protocol, to deliver these rewards.
The Future of SWEAT
As we get ready for the upcoming token update, it is worth looking at where exactly the SWEAT token wants to go. For now, the coin has been achieving quite some milestones.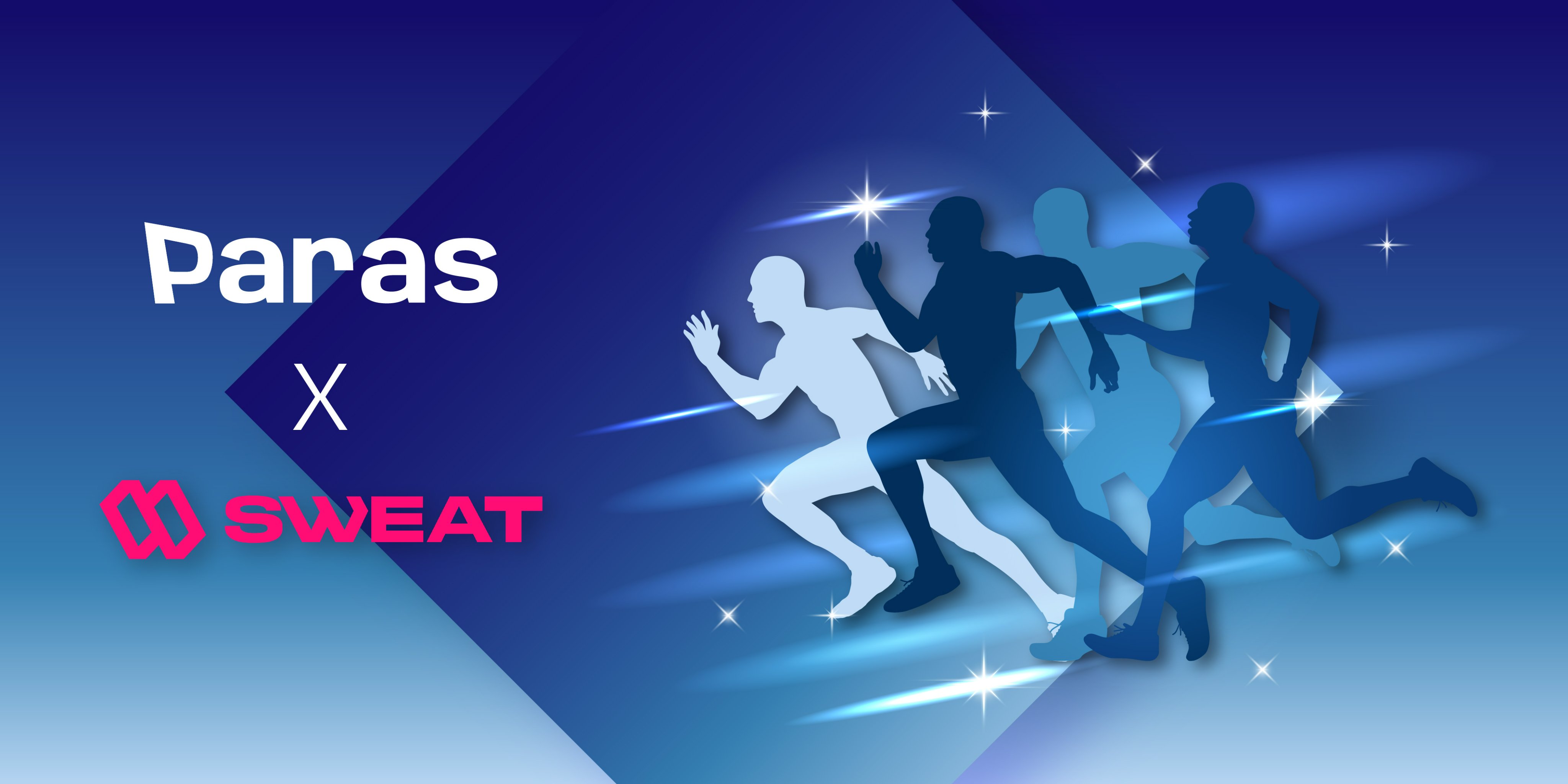 In addition to the huge number of stakers, SWEAT has managed to list in several major exchanges in a matter of days. Looking into the future, it is obvious that SWEAT will be the driver of the Sweat Economy ecosystem.
We expect the coin to transition into a DAO token over the coming months too. This would mean that holders of the token will be able to vote on important decisions in managing the Sweat M2E platform.
Also, SWEAT will always be the most important incentive for movement. In fact, as the inflationary mechanisms come into force, SWEAT will become more valuable since it will be harder to mint. This will significantly improve token adoption in the long run.