The protagonist of the Martian Premier League NFT collection, Professor Gaffer is set to build a new game on Mars. This game will set up the environment for each selected NFT martian and human to grow and learn. Meanwhile, this will be the first game Professor Gaffer will develop on Mars.
The game is intended to be a football manager and fantasy football type of game. Therefore, there will be both crypto utility tokens and crypto governance tokens used in this manifestation of fantasy football (soccer).
Training, development, and recruiting new players and forming teams will be possible in the Martian Premier League. 
What is the Martian Premier League?
Based on the Ethereum blockchain, the Martian Premier League collection consists of 10,000 distinct characters. They include 9,000 humans and 1,000 Martians. In Gaffer's new society, these 10,000 characters are the first inhabitants of Mars. With this, they can develop a new civilization after Earth's apocalypse. The Ethereum blockchain serves as the foundation for this NFT collection. 
To get into the Martian Premier League game, players must purchase NFT. The Martian Premier League is open to NFT holders, who may participate in training, trading, and competition. For the first time, holders will be able to create a genesis NFT player who can play in the Martian Premier League. In the future, these genesis characters will be useful in other MPL games.
To keep the ecosystem's worth intact, the team will use mechanisms to restrict the scope of this. Changes in fees, time delays, and other procedures may be implemented. This will further minimize character and skill inflation, as well as severe token depreciation.
Unique Features
Decentralized
Use of assets in several ecosystems. With this, NFT owners can build and use their NFTs freely in novel ways on other intellectual property. It is also a chance to thoroughly involve the public in the construction of Mars' immense metaverse world.
Play AND Earn
Presence of play to earn opportunities with MPL native token as the main rewards asset in the game. Therefore, players can earn while having fun instead of playing only as a way to make money.
In-game Players
The 10,000 NFTs are the main characters of the P2E game. Each character is randomly generated, giving all players an equal chance of getting a character. After getting a character, players must control its growth and adaptation to Mars. 
Characters have varying attributes and characteristics. Meanwhile, players' characteristics will be revealed as the blockchain game progresses. Character subcategories range from 5 to 10. Therefore, the higher their characters and tier level, the higher their in-game advantages and win rate.
Teams and Stadiums
Once the players are all set, the league begins. The first to obtain teams and stadiums will be the Genesis player holders.
Teams will consist of characters owned by the players or leased from other players. Meanwhile, players can scout and buy league players from the marketplace. They can also loan players to other teams for an upfront fee, a percentage of their victories, or both.
Teams and leagues feature a Fairplay mechanism where players of all skill levels can participate and earn fairly and equally. 
Martian Premier League Ecosystem Economy 
The Martian Premier League's in-game economy will be powered by a dual token system featuring governance and utility tokens.
FOOTY token, the MPL utility token, will be the main utility and reward token on Mars. Meanwhile, as the game progresses, so will the methods for getting and spending FOOTY.
Participants in the metaverse P2E game will receive FOOTY tokens depending on their earnings level. The token will also be made available to players daily, and they can claim it and use it for a variety of in-game tasks. These in-game tasks include:
Recruitment of Players

Deepen Gameplay Options

Resilience to External Events

Temporary Boosts

Performance Improvement
The $MARS token will serve as the Martian Premier League's governance token. Like with other governance tokens, the goal is to reward and involve the community in decision-making and ownership.
There will be a token airdrop and early access for eligible players and investors. Meanwhile, there will be a fixed supply of governance tokens, which will be divided into several sectors, such as:
Staking rewards 

Play to earn rewards

Ecosystem funds 

Team Treasury

The community treasury 

liquidity incentives
Community
Martian Premier League has a large and active social community with more than 55,000 members on Twitter and Discord.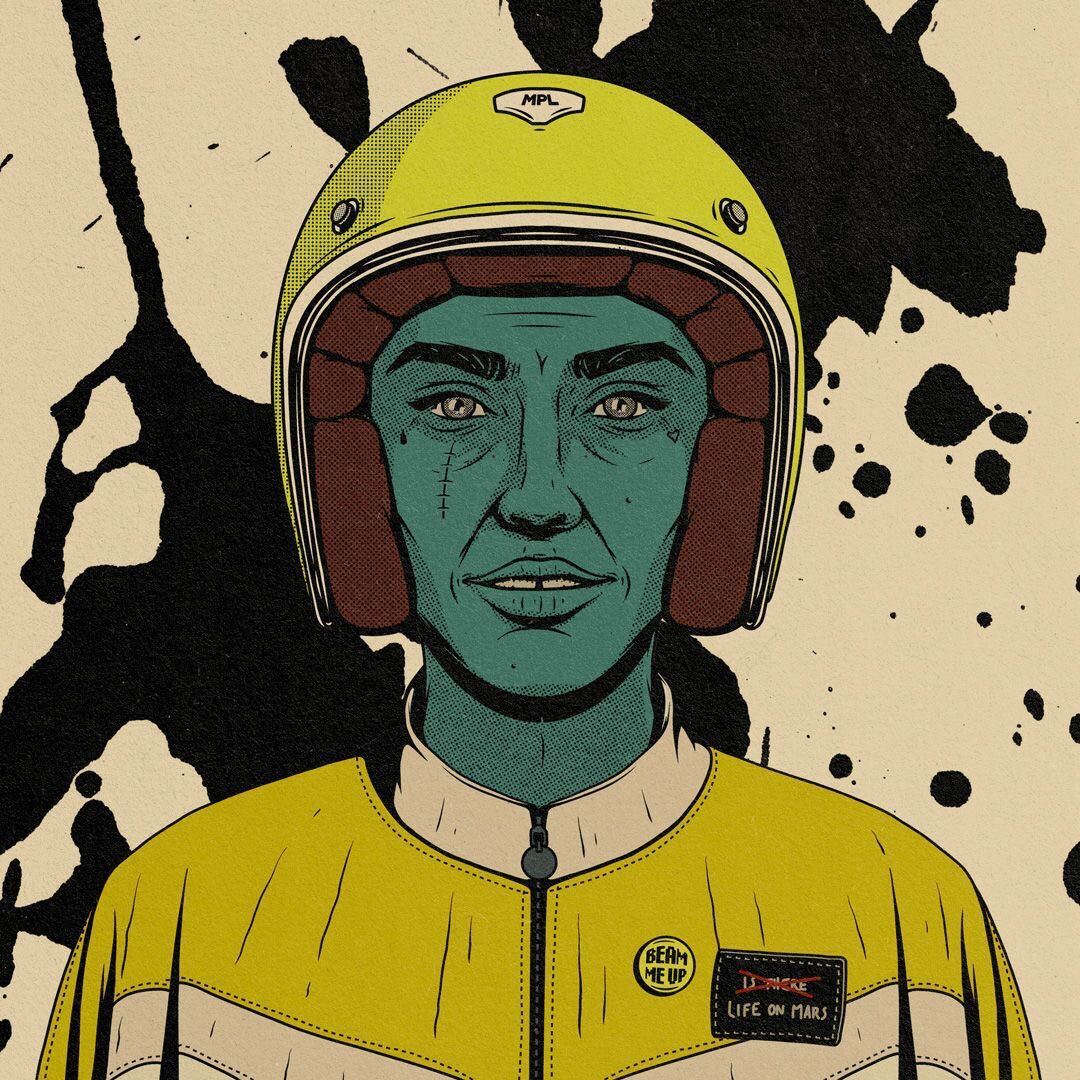 Team
Martian Premier League's team consists of expert professionals with decades of experience. The team has worked for some of the largest titles and franchises, including Warner Brothers; Harry Potter, Marvel, Sony, Pottermore, Blast eSports, ZenAcademy, The Circle, and The Graph. 
Notable team members are:
Eleanor Nugent

Corey Thomix

Tom Greene

Chuck Fawaz

Lana Camp

Adam Fuller

Rupert Gruber

Zeneca
Their goal is to create a digital entertainment brand in Gaffer's modern nation, and the debut initiative will be the Martian Premier League. For both the community and the investors, they will mix movie studio-quality art with web3 technology to its very limits.
Future Updates
To keep the Martian Premier League functioning properly, the team adopt a clear roadmap as a guide for subsequent development: 
Firstly, the play-to-earn game launch will occur. Then, gamers will be able to train and trade new players while socializing.

Also, there will Martian Cup tournament for randomly-selected teams. This will help gamers get used to the gaming concept.

Stadium launch for genesis teams of the MPL.

The Martian Premier League will officially start after the players have completed their training.