Mega Crypto Polis, an exciting decentralized city building and strategy game, has released a major new update that will expand utility for the new in-game token, $MEGA.
Events to follow this month:
🔶 Mega World Tour release August 24
🔶 MCP3D to be closed for maintenance August 24–31
🔶 $MEGA Merge and Integration
🔶 $MEGA 1:10 Swap starts August 30
🔶 The final Chapter VII "$MEGA Governance"
Set your reminders!

— MegaCryptoPolis (@MegaCryptoPolis) August 16, 2022
The game has also announced several major events in August as it continues to evolve the game. Users will get a sneak preview of the new Mega Verse including gameplay features and so much more.
Expanded Utility for $MEGA
According to an update report released by Mega Crypto Polis, the MEGA token will become more integrated into the in-game economy.
From now on, all transactions will be settled using MEGA with the only exception being the purchase of plots and districts. This will still be done using ETH and TRX but there is a plan to change this to MEGA in the future.
The move is designed to generate more demand for the token and enhance its value moving forward. Mega Crypto Polis is also adding additional cross-chain interdependence across the two chains that support the game.
Moving forward, concrete purchases will be done on Ethereum while steel will be purchased via Tron. The decision has been taken deliberately to try and interconnect the in-game economy across the two networks. These changes will kick in from August 31st.
The MEGA Merge and Swaps
The new updates will also see the MEGA token merged across the Ethereum and TRON networks. From now on, the value of the token will be equal across the two chains. Also, the value will be the same as support for more chains is added.
Mega Crypto Polis is also working to make the MEGA tokens transferable across various chains in the future. For now, the supported transfers will only be across Ethereum and Tron.
This will also be done through the newly built Mega Bridge designed to make transactions fast and swaps relatively cheaper. Mega Crypto Polis has also released a swapping mechanism between the old and new tokens.
The swaps will begin on August 30th on the official Mega Crypto Polis website. The swap rate is set at 1:10. So, for every 1 old token, users will get 10 new MEGA coins. Mega Crypto also adds that there will be no time limits to swap. Users are free to do this as they see fit.
Use cases for the New Token
As noted above, the MEGA token will be used for literally everything in Mega Crypto Polis. First, users who want to construct a new virtual building will have to spend MEGA tokens.
The tokens will also be used to create citizen tokens, restore stamina for citizens, and upgrade existing buildings. MEGA tokens are also earmarked for the production of resources and materials.
Mega Crypto Polis will also allow anyone to use the coins to stake in a district, build offices, and do so many other things. The goal is to ultimately transition the in-game virtual economy to be fully MEGA-based.
Other Notable Updates
In addition to the new MEGA token, several other updates have also been announced. First, Mega Crypto Polis is inviting users to the first Mega World Tour release that will begin on August 24.
The platform notes that the tour will give thousands of players a chance to meet and explore the Mega Crypto universe together. It will also demonstrate how things are likely to work in Mega World Alpha.
Mega Crypto Polis adds that a series of tasks will be available during the event where participants get the chance to win Alpha tickets.
There will also be a major maintenance update that will presumably roll out these changes. For now, the plan is to have it between the 24th and 31st. The exact dates remain unknown.
What to Expect in The Mega Verse Tour
Mega Crypto Polis has made some key changes to its metaverse to reflect some of the progress the game is making right now. The first thing users will be met with during the tour are fully redesigned streets.
It will also now be possible to use avatars to take a stroll down the streets and explore the city while meeting other avatars in a highly interactive experience.
The platform has also introduced a camera mode that will let users take exciting shots of the metaverse and share them all over social media.
As for the in-game features, cars will be fully redesigned and users are also free to explore guest mode. The mode allows anyone to visit the city without a digital wallet.
What is Mega Crypto Polis?
Mega Crypto Polis is a decentralized NFT-based city-building game based on both Ethereum and Tron. The game allows users to own virtual real estate including full districts, buildings, and land.
These structures are not just NFT-backed assets. they can also be used to generate a regular tax income through rents and leases.
Mega Crypto Polis was launched in 2020 and has gone through a gradual evolution ever since. The ultimate goal is for the platform to become an immersive virtual city where users can interact.
How The Metaverse is Shaping Virtual Real Estate
The idea of owning a virtual piece of real estate may have seemed farfetched a few months back. But as the adoption of metaverse worlds has accelerated, more investments have flown towards these virtual assets.
In fact. According to this research done by Ruby Homes, ten of the largest virtual real estate purchases have now reached $1.9 billion. The research also notes that the digital real estate market could hit $5.37 billion by the end of 2026.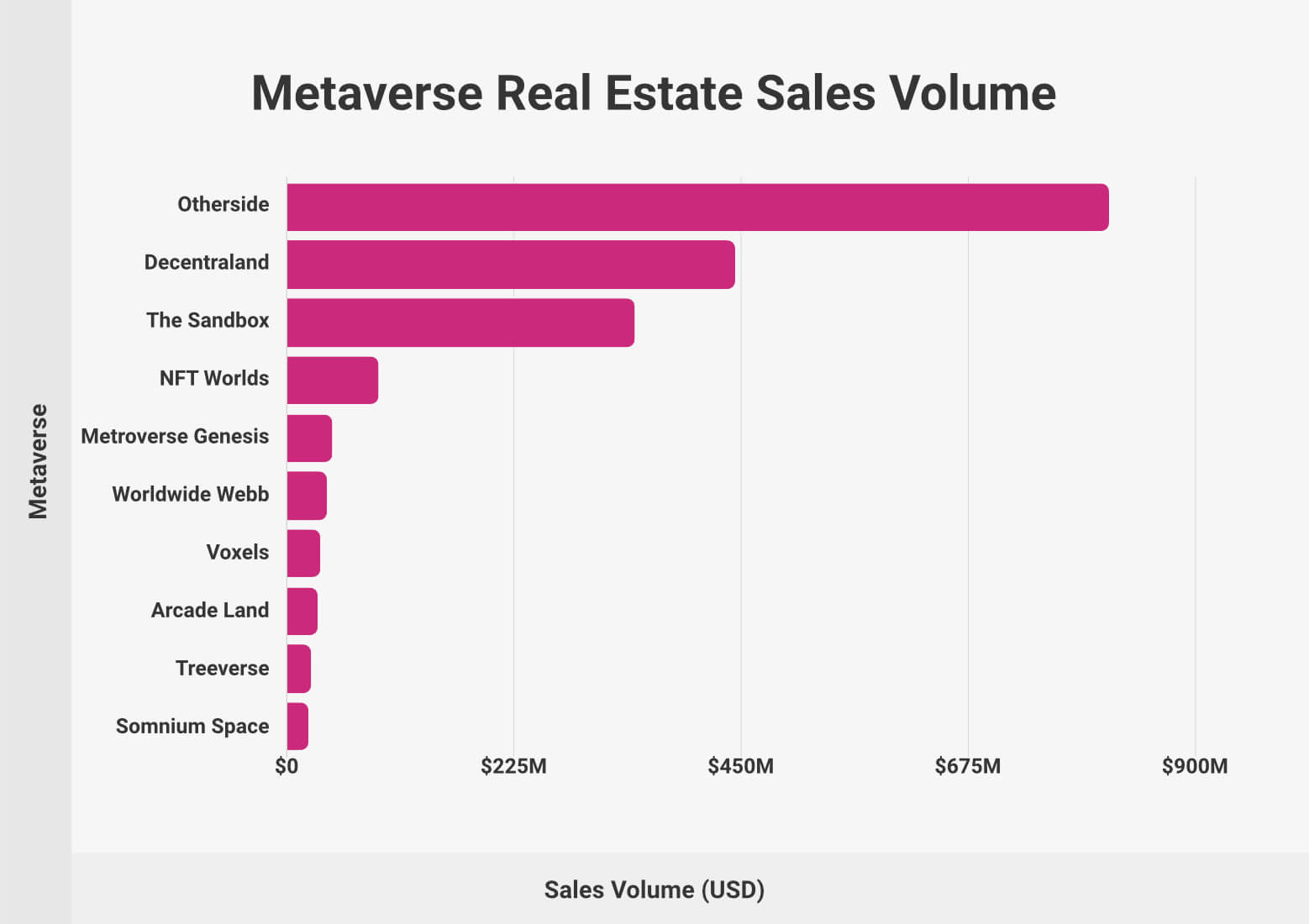 But things will not just end there. The rise of web3 and the increasing use cases for the metaverse will likely play a huge role in generating more demand for virtual real estate.
As the industry races towards $800 billion in revenues by 2030, it will attract large-scale investments in virtual properties.
Besides, platforms like Mega Crypto Polis are advancing the idea of integrated virtual cities. This could open up so many income-generating activities for metaverse real estate in the future.