It was the dream of two young individuals to develop the first truly global mobile gaming community. Finally, after years of effort and hard work, it's finally here!
With the lucky opportunity of winning NFTs, cryptocurrency, and cash, this platform has around 2.8 billion daily active users login in to secure the chance to win and earn real-world prizes.
Enter MegaFans!
MegaFans is the complete software solution for mobile games to help boost revenue to new levels. With a gamified eSports metaverse, the platform aims to keep its players engaged.
This eSports medium collaborated with Launchpool Labs.
There are no chains at Launchpool Labs, a community-focused incubator powered by Launchpool. Co-creating the MVP and MVC (minimum viable community) and generating pre-seed/seed funding is the goal of the incubator model for all projects and teams.
There are several protocol partners, consultants, marketing, and launch specialists, all working together in Launchpool Labs to produce definite results.
Everything About MegaFans
Hypercasual and mid-core games are the emphasis of MegaFans' mobile gaming platform and their eSports engine. It's a platform for mobile gaming players to compete in multi-player tournaments where they may earn money by winning; or for a chance to win cash, crypto, and non-fungible tokens (NFTs).
The staff at MegaFans addresses issues particular to the manufacturing sector. The most important one is to find a way to make money while still allowing providing users with resources to play the games. Moreover, it provides businesses with new methods to generate revenue and offer new avenues for growth.
It also helps make mobile games a significant player within the eSports industry. Thus, MegaFans holds mid-core tournaments with undeniable awards at the professional level to accomplish this.
The Changing Market
The aim of MegaFans was to give users a gaming experience more thrilling and exciting than most mobile games. Several such games are already live (as MVPs) in app stores (Google, Apple).
The coins and tokens that keep the gaming industry going were worth more than $42 billion on the market, even in one of the most severe changes in Q4 2021.
MegaFans, on the other hand, wasn't interested in competing with blockchain gaming platforms. Instead, the goal was to create a program for gaming that was different from the usual two-dimensional outlets.
Even though these platforms make up a big part of the market, they all have the same problem: a severe lack of community involvement and irritating ads ruining the user experience after every level.
Behind The Scenes Technology
As mentioned above, unlike most metaverse games, MegaFans is not blockchain-specific and works with a wide variety of networks.
Because of the technology that makes up the platform, MegaFans can be shared on HTML5 websites, which makes it easy to fit into many different ecosystems. It can also be used with a "white label," which can be added to an existing interface.
MegaFans joined the Launchpool Labs incubator in the fourth quarter of 2021 to get help with strategy and technology. Fortunately, the organization's community grew massively thanks to the collaborative 90-day intensive development program.
It is vital to know that the protocol's primary cryptocurrency, the MBUCKS token, will power MegaFans. Moreover, the main source of revenue currently is from the sale of MBUCKS, a total of 100 million of which have been produced. MFANS and NFTs are also available for purchase on the site.
Content Security & Privacy
Colin Bracey and Jeff Donnelley are the brains of MegaFans. Bracey presently works as the company's chief technology officer after 30 years of expertise in developing three organizations (CTO).
Both co-founders are deeply concerned regarding the privacy and security rights of MegaFan's users.
Hence, MegaFans is now developing and implementing an effective fraud protection strategy to protect its users and the money on its network.
MBUCKS: MegaFans Crypto-tokens
We are dropping very unique MegaFans NFTs next month!!! Be the first to know and get yours hands on a limited NFT. Do you hold any limited NFTs? Enter your details here: https://t.co/c4dEeoto2H pic.twitter.com/lgho61GX0m

— MEGAFANS (@MegafansEsports) July 24, 2022
There are currently 100 million MBUCKS tokens in circulation for MegaFans.
The initial Pre Seed investment will access five million MBUCKS or 5% of the entire supply. Next, the Seed Round will get 10 million tokens or 10% of the total supply. For private investors, 15% of the supply, that is, 15 million tokens, is available for purchase.
Please note that there will be a total of one million MBUCKS available for purchase by the general public. However, the tokens, making up 1% of the supply, are set to release at the TGE with no specific timeline scheduled for them.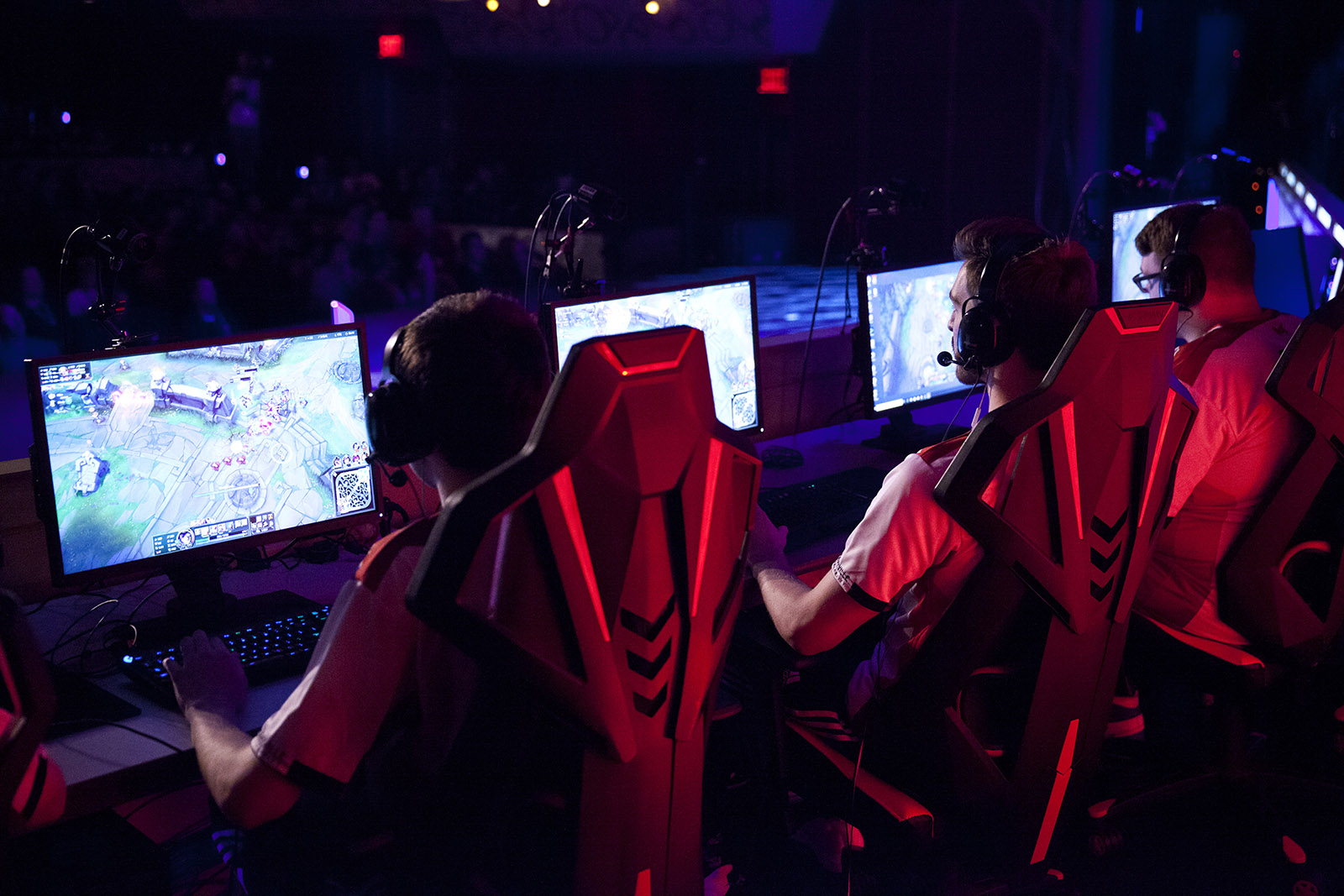 Additionally, platform incentives and prizes will account for 20% of the supply. A liquidity provision of 2.5% will also be made.
All The Risks Involved
MegaFans intends to conquer both the mobile gaming and blockchain gaming industries.  The platform encourages more individuals to start playing blockchain games and use the eSports model to generate income.
It also aims to recruit many female gamers, who comprise just a tiny percentage of the eSports community. MegaFans' greatest concern is that it will not be able to sign up as many members as it desires.
However, if the platform can keep getting new users rapidly, it might be unable to handle the large audience and could run into a regulatory problem.
Important Collabs
Using the MegaFans SDK, mobile games have to potential to develop into entertainment outlets for mobile eSports. The platform is searching for mobile games to partner with in order to enter the eSports ecosystem.
Furthermore, non-profit organizations may generate money and publicity for their cause using the MegaFans Cause Marketing function. Increased collaboration is another potential advantage of this. MegaFans donates to USO.org, Kiva.org, and the IGDA Foundation, among others.
Onto The eSports Tournament
MegaFans is a unique platform that connects Web2 and Web3 actively. The gaming institution announced a massive prize pool of $100,000 for its Summer Extravaganza Tournament. Moreover, it hinted at a chance for its users to win cash, gift cards, cryptocurrency, non-fungible tokens, and more.
MegaFans was the first company to sell NFTs for eSports, and it is still the only platform that does it well. Company officials said that the size of the tournament and the size of the prize pool show that MegaFans is doing well in the competitive eSports scene.
CEO Jeff Donnelley said,
"This tournament shows that MegaFans is doing something different and is becoming a leader in the gaming world."
It would have been impossible for them to spend so much on rewards for their gamers if they didn't have a solid fan base and an excellent way to make a stable income.  Despite the market's downturn, MegaFans is doing well and set up to expand further.
It is the first eSports platform that is open source and the only one to connect Web2 and Web3. This is done by linking gamers on Web2 apps to Web3 assets like cryptocurrency and non-fungible tokens (NFTs).
Candy Boo Mania, King Koin, and Jet Jack are all games in the MegaFans collection, which are available on Apple's, Samsung's, Google's, and Huawei's app stores. The site for the tournament is where gamers can sign up.
More On This
MegaFans also said that, in keeping with its mission, a portion of all entry fees would be given to charity.
"Ever since we started the business, MegaFans has been dedicated to helping underserved communities," said Donnelley.
Their first tournament raised money for an Afghan coding school for women. They are also reaching out to schools that teach how to code in Southeast Asia and Africa. The goal and hope is to help people get jobs and change their lives.
MegaFans is still growing in the world of eSports. As the company said in May, it would be working with Coin Bureau. At the sold-out 2022 Coin Bureau Cryptocurrency Conference, they want to have live play-to-earn (P2E) tournaments. This meeting took place in London, England, on May 7.
Because of the partnership, Coin Bureau could let its guests play in live P2E tournaments. Thanks to the huge prizes through the game-changing MegaFans platform for eSports, two people could win $10,000 in bitcoin (BTC) from jackpot rewards.