MicroBuddies has announced the full integration of Chainlink's Verifiable Random Function (VRF) on the Polygon network. The Chainlink VRF is a decentralized oracle network that provides full-proof and verifiable randomness. Its integration with MicroBuddies will help the NFT game generate unique random attributes for its in-game NFTs.
NFT strategy game @MicroBuddies has integrated Chainlink VRF on @0xPolygon to help generate #NFT traits in a verifiably random manner.

VRF generates cryptographic proofs that demonstrate that the random numbers it supplies have not been tampered with.https://t.co/0zto8WYglP

— Chainlink (@chainlink) August 30, 2022
The integration also comes as the P2E game gets ready to launch the Water Bear Collection, an Ethereum-based PFP NFT project that will likely be the foundation of MicroBuddies moving forward. The NFT strategy game is already offering free airdrops for the collection through its Twitter account.
MicroBuddies: Why the Chainlink VRF matters
Integrating the Chainlink VRF is an essential step for MicroBuddies, especially when considering its gameplay's fundamental attributes. As noted above, MicroBuddies is an NFT-powered strategy game.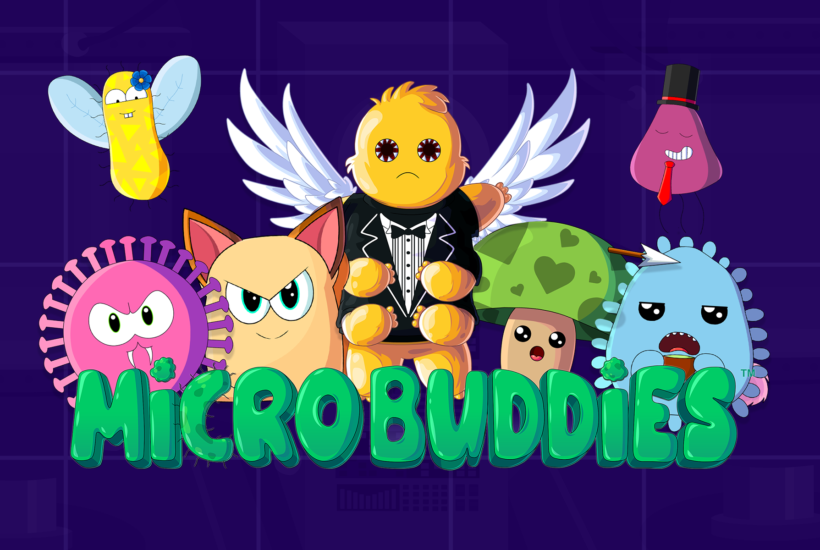 Users are allowed to own cute NFT-backed microbes within the gaming ecosystem. These microbes will then generate a virtual currency called GOO. This is done passively and requires no input at all from the owner.
The total amount of GOO generated by each microbe depends on its rarity and unique attributes. However, MicroBuddies is interesting because these microbes can be replicated independently. So, in essence, users do not need to breed two different NFT-based pets to get new offspring.
Initially, 2500 microbes were released as part of the Genesis 0 collections. These NFTs are the basis of the game. All microbes for the MicroBuddies universe will evolve from this original collection.
The Genesis 0 collection will also be the rarest of all microbes. However, each microbe in the collection is only limited to 5 replications.
Where the Chainlink VRF Comes In
The Chainlink VRF is an industry leader when it comes to generating randomness. It helps to create unpredictability, giving all participants an equal chance of getting the desired outcome.
In the case of MicroBuddies, the core aspect of its P2E gameplay is based on the replication of Microbes to create new generations of Micro buddies.
It is, therefore, essential to find a random, proven, and verifiable way to assign traits to these replicas. The Chainlink VRF will step in to do that.
In similar breeding games, an offspring created by combining two NFT-backed pets will have the main attributes of the individual parents used in the breeding.
For MicroBuddies, the unique traits of the replicated microbes are generated and assigned randomly using the Chainlink VRF.
What Benefits Will MicroBuddies Get from Chainlink VRF?
Getting a secure Random Number Generator (RNG) to assign unique traits on MicroBuddies NFTs is actually not that hard. There are many solutions out there.
However, for a metaverse game that wants to aspire to the highest levels of integrity and transparency, Chainlink VRF is the most obvious option. There are several reasons for this. First, most RNG solutions that use block hashes are vulnerable to manipulation.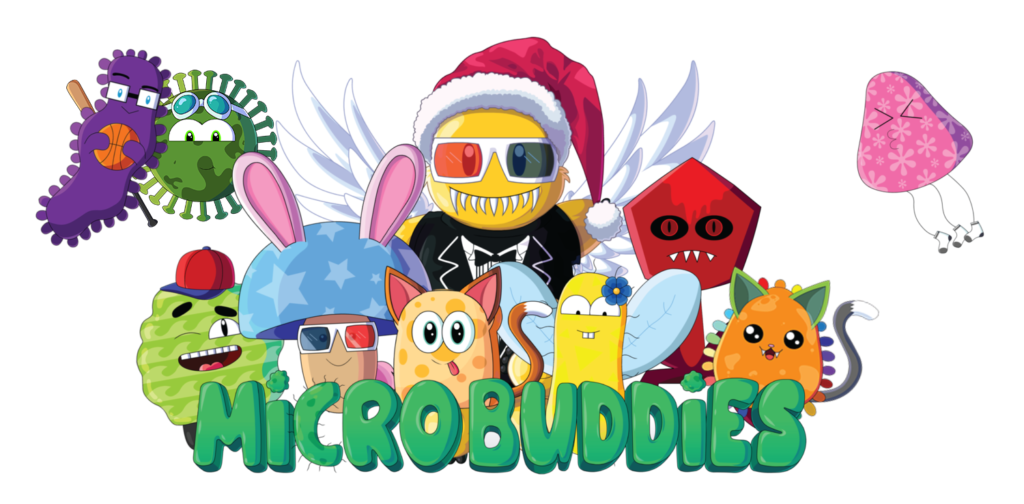 In fact, network validators can exploit these systems and remove the element of unpredictability. However, some off-chain solutions don't rely on block hashes or any other form of blockchain data.
While these off-chain solutions can be unpredictable and effective in generating randomness, they are not auditable. They are also not always transparent, which may dent users' confidence.
The Chainlink VRF solves all these problems by generating a random number and providing cryptographic proof. In essence, the oracle network uses block data to generate a random number even before a request to generate is made.
The network then uses cryptographic proof to ascertain the validity of the generated numbers while keeping everything secure. This enhances the integrity and creates a way through which the process of generating randomness can be independently verified.
MicroBuddies and the World of NFT Staking
MicroBuddies is a typical NFT staking game. Users basically earn GOO rewards by holding NFT-backed microbes. But is the game really worth it? Well, it depends on the incentive a user is looking for.
On the one hand, the idea of generating GOO virtual tokens passively sounds excellent. But it's also essential to assess the utility of these tokens. For now, they are only suitable for replicating microbes and creating new NFTs.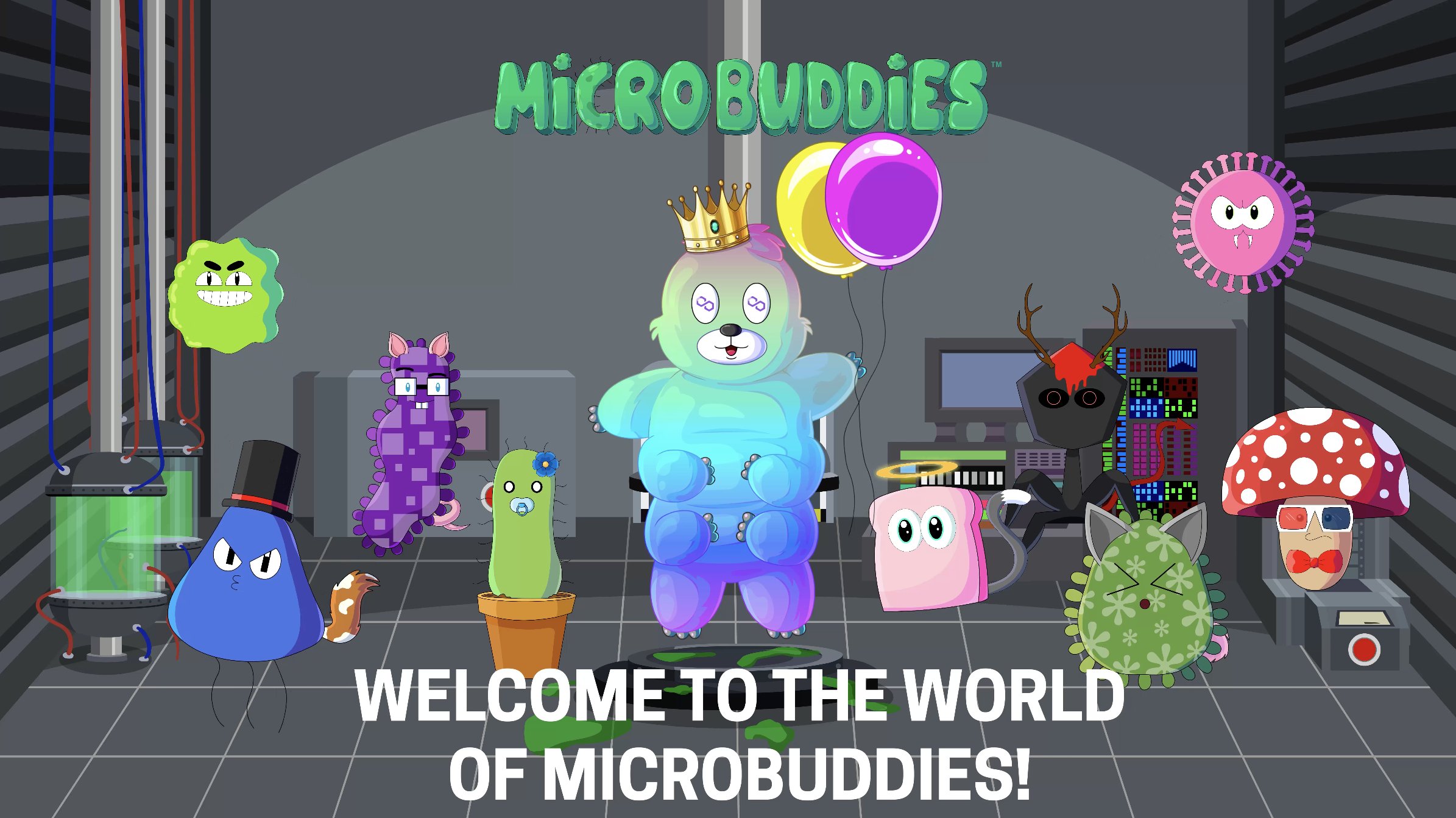 You cannot, however, use GOO tokens to buy Micro buddies or any other in-game items. It is possible that the MicroBuddies metaverse will expand in time. We may see the integration of land where users can farm and sell resources using the GOO token.
But for now, GOO utility is very limited and may affect how much you earn from the game. The second incentive would be replicating microbes, producing rare micro buddies, and selling them. This idea only works if the demand for these NFTs is high.
MicroBuddies: Stats for Now
So far, it doesn't look like many folks are interested in MicroBuddies. According to data from Dapp Radar, only 61 unique active users have interacted with MicroBuddies smart contracts over the past 30 days. This represents a drop of around 8% from the previous month.
Also, the total value of assets locked in the game's smart contracts over the last 30 days stands at around $214. However, the total amount of transactions hit 6300 during the same period. These stats are not encouraging, especially considering that the game was launched in 2021.
Besides, during its peak in December last year, MicroBuddies only had 210 unique users interacting with its smart contracts.
Can MicroBuddies Still Find Its Footing in the P2E Space?
Slow starts are not uncommon in the P2E industry. In fact, since most games develop in phases, they will likely pick up steam more slowly than expected. MicroBuddies is not any different.
The game still has a long way to go before its gaming ecosystem becomes fully operational. More exciting features could still come in the future.
MicroBuddies is also a product of Good Gaming Inc., a listed gaming company that has been in this business since 2008. There is, therefore, enough expertise and experience to turn MicroBuddies into a major NFT-based game.