MOBOX has announced that the beta test for its new game, Clash of Moland, will begin on September 8th. The beta will run for two weeks before closing on September 21st.
The test is also open to the entire Mobox community and comes barely two days after Mobox successfully completed the Alpha test. Clash of Moland is the latest P2E game in MOBOX's growing web3 and metaverse gaming projects portfolio.
Clash of MOLAND 🏰- BETA TEST ! 🔜

⏰Starts: September 8, 2022 @ 03:00 UTC

📅Ends: September 21, 2022 @ 03:00 UTC

Plenty of updates & additions have been made since the ALPHA TEST !

For full details of the BETA TEST ⤵️⤵️https://t.co/xOzlyLfrtf pic.twitter.com/VE7S4ssuMn

— MOBOX (@MOBOX_Official) September 6, 2022
The Clash of Moland Beta: What We Know
The beta test for the Clash of Moland is the final stage before the game officially launches. It is a crucial opportunity for Mobox and the developer team to fine-tune the game and update it as much as possible.
Nonetheless, community members who wish to participate in the test must fulfill certain conditions. First, users must have some MBOX and MEC tokens in their wallets before they get started. These tokens will be spent in the beta but will be refunded once the test is completed.
MBOX And MEC Rewards
MOBOX is offering some decent rewards to help incentivize its community to get involved with the beta. The platform will have two reward pools. The first one will feature a maximum of 3000 MBOX tokens.
The second pool, on the other hand, will have up to 60,000 MEC tokens. The reward pools for the Beta test are significantly huge compared to the Alpha test. In fact, the MBOX reward pool in Alpha only had 1020 tokens, while MEC rewards stood at about 12000.
These numbers are, however, not final. MOBOX has stated that it intends to make adjustments and changes during the duration of the beta as it sees fit.
Clash of Moland Beta Reward System
As for the reward system, users will get to compete in three tiers. This includes the Prosperity tier, The Arena, and The Prestige. For those who participated in the Alpha test, you will notice that Conquest, the fourth reward tier, has been removed.
Nonetheless, the top 300 players in each tier will be eligible for rewards from any of the two pools mentioned above. In addition to token rewards, users can earn experience or EXP points in the gameplay.
We are also learning that the Clash of Moland Beta will have a new player protection feature. The feature prevents all new players from entering PvP battles within 24 hours of signing up.
Clash of Moland: What to Expect in the Beta
Clash of Moland's gameplay has three key attributes, Castle, Territory, and The World Map. Each of these attributes will be included in the beta test. However, a few adjustments have been made from the Alpha test.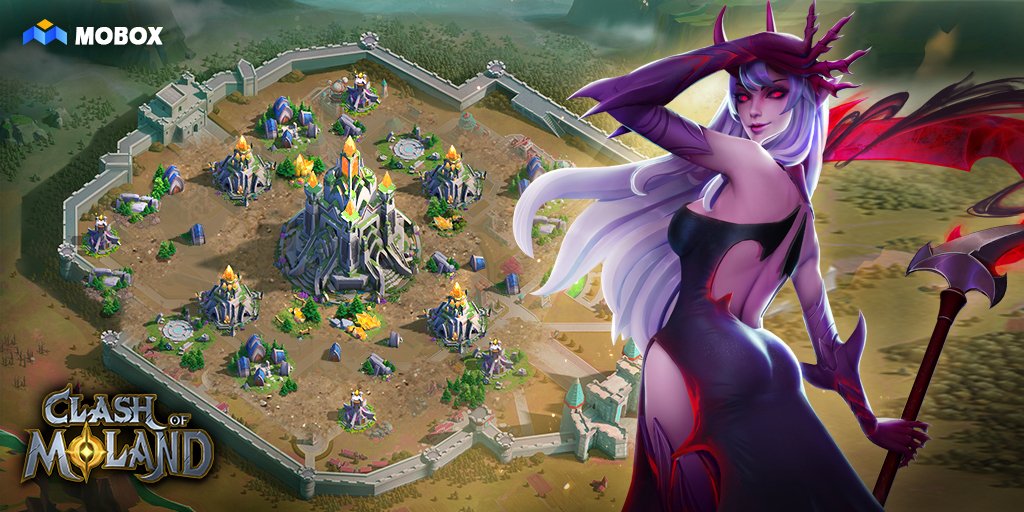 For instance, a Medical Center has been added to the Castle. It's a new building where seriously injured soldiers can be treated. Also, in PvP battle mode, some dead soldiers will be converted to seriously wounded so they can be treated in the medical center.
Additionally, unlike in the Alpha test, where there were some faction restrictions, the new beta will allow all players to join any alliances they want.
MOBOX has also added some alliance technologies that will enable users to upgrade their teams and increase overall alliance power. The beta test also features adjustments on the resources needed to build or upgrade buildings.
Adjustment to The World and Resources
The Clash of Moland beta will also have a few changes on World and resource gathering. First, it will now be possible to use the terrain as part of a defense strategy. MOBOX has also added more No Lord Cities in the beta.
Each No Lord City will now have a City Buff. Alliances can try and conquer these cities, and if they are successful, each alliance member gets a City Buff. The NFT-powered game also has some exciting changes in resource gathering.
For starters, users can now get treasure maps when collecting resources. The maps can then be used to find chests.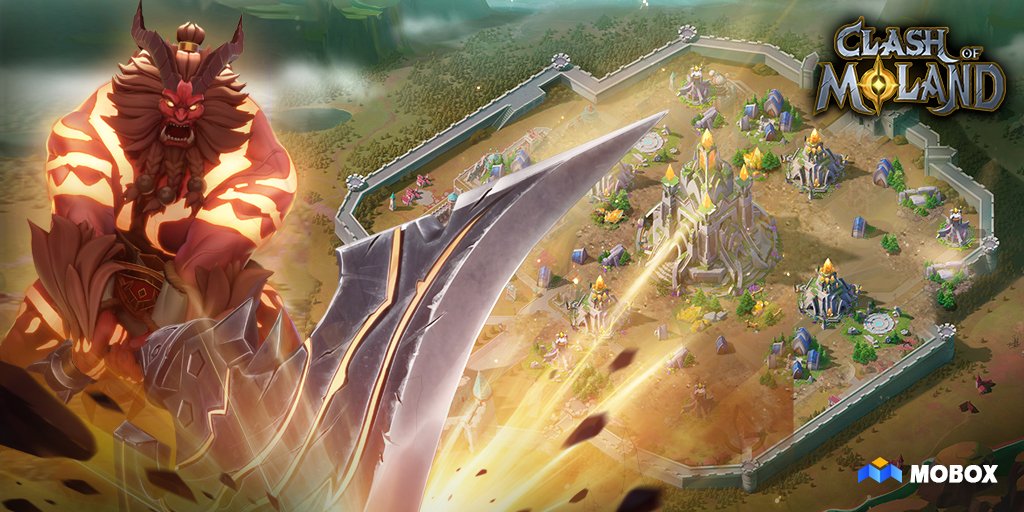 This is done to add some exciting treasure hunting experience into the gameplay. It is also a departure from the Alpha test, where players could actually get chests in the usual resource collection.
Heroes and Limited Events
The Heroes in the Clash of Moland beta will be redesigned. The skillset has been upgraded while the hero level cap has moved to 30. Also, it will be much easier to use all the gathered resources in the game to level up Heroes in the beta version.
Rarity levels for Heroes will improve as well in the beta. In fact, three additional rarity levels for Hero NFTs will become available. This includes Rare, Epic, and Legendary levels.
As with all NFT-based games, Hero skills will largely depend on NFT rarity. But with easy leveling up, users can unlock all advanced Hero skills with minimal effort.
Limited Events
Clash of Moland also comes with three major limited events. The first one is Harvest Time, where users will be able to double rewards for collecting resources.
There will also be an exciting Siege of the City event that will test your fighting and strategy skills. In Siege of the City, several No Lord Cities will be set as targets in the NFT game.
Alliances will then be invited to fight it out and conquer each No Lord City. Winners will receive incredible rewards.
Finally, Clash of Moland will have Clarion Call. The event allows players to double rewards in battles with Orc Marauders.
We expect more updates and adjustments to become more evident once the beta is up and running. It will also not be a surprise to see new features roll out for the two weeks the game will be active. Either way, we are now closer than ever to the official launch of this MOBOX P2E game.