MOBOX, built on the Binance smart chain, has released an update for MOMO NFT Farmer. The update came into force at 04.00 UTC, and contains some essential changes for users. This community update allows users to earn more in the MEC BOX super raffle, among other earning modifications. Let's find out about the new update in this free-to-play NFT game. 
What is MOBOX? 
MOBOX is a cross-platform gaming metaverse. Quoted from our guide on MOBOX NFT Farmer, MOBOX is a community-driven, developer-friendly platform. The metaverse combines exciting play-to-earn games with optimized DeFi yield farming and NFTs. This has formed a beautiful GameFi metaverse that we know (and love) as MOMOverse. 
What is MOBOX Farmer? 
MOBOX NFT Farmer is an awesome play-to-earn game that you can play for free. Launched last year, MOBOX is a community-driven platform with over 30,000 unique NFTs that can be used in the MOBOX metaverse. 
MOBOX NFT Farmer is an NFT game that is based on the Binance smart chain, enabling players to farm NFTs and provide liquidity in pools. Aside from this, players will then receive unique NFTs that hold real-world value. MOBOX Farmer is Game-Fi and DeFi, meaning it combines gaming with NFTs in order to earn monetary items.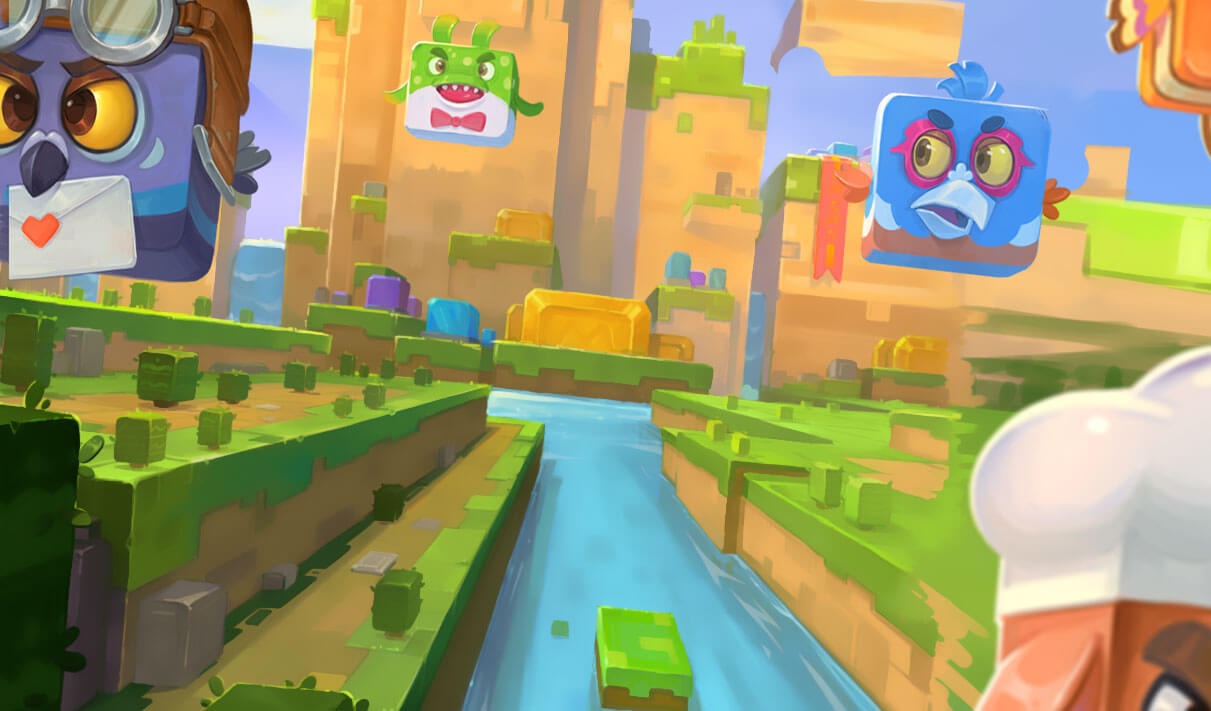 Mobox August Farm Update
Today, MOBOX announced the new update on its Twitter. The MOBOX NFT Farmer has been updated, with changes making it easier for players to earn more money. MOMO Farm allows players to farm and earn with free market NFTs, and MBOX governance tokens. The update details are as follows. 
Firstly, the MEC BOX Super Raffle includes changes to the lottery winnings. The total number of veMBOX Lottery and Hash power Lottery has been increased to 4 times the original lottery amount. This means that players can earn from a bigger prize pool. Additionally, the amount of individual lotteries available has also been increased to four times the original amount, meaning players can reap the benefits each time they participate in weekly raffle draws.
Additional updates also include adjusting the consumption of MEC required for MOMO enhancement. In a community post from MOBOX Community, the MEC is required to 'enhance a rare MOMO for 1 up enhancement = (current initial hash power – 8), up to 200MEC.' Furthermore, this includes epic and rare MOMOs. The MEC is required to enhance an Epic MOMO for 1 up enhancement = (initial hash power – 25)*2, up to 500 MEC. To enhance a legendary MOMO for 1 up enhancement = (current initial power-20)*3, is up to 1000 MEC.
These updates will change the amount of MEC required to enhance MOMOs of certain levels, meaning players will have more opportunities for earning potential. 
What Are MOMOs?
In MOBOX, there are MOMOs. These are the in-game NFT avatars that will earn you money. They are unique to the platform, giving players the opportunity to earn tokens from their MOMOs and their rarities.
How Does MOBOX Farmer Work? 
MOBOX Farmer works on the computer as well as on your mobile. The game uses yield farming, which is depositing token assets into the swap fund pool to earn more money. To start with MOBOX, you must deposit assets in the liquidity pool, where you will receive tokens in exchange. After this, you can deposit these tokens into MOBOX crates, where you reinvest into the protocol, allowing you to earn more tokens. In the game, these crates are smart contracts, meaning they automatically customize the most profitable yield farming strategy for all game users.
MOBOX Farmer Earning Potential?
The amount of real money you can earn in MOBOX depends on your total hash power in the game. The more hash power you have, the more money you can earn. To explain, hash power refers to the power your hardware uses to mine for tokens. In the mining area of MOBOX, you can look at the hash power you have and the hash power of the platform, meaning you can see exactly how much income you can earn from the game. In relation, each NFT group has rarity qualities, meaning the rarest NFTs can earn additional bonus hash just on their own. Also, MOBOX tokens are a high-risk investment in the current crypto market, but with future valuations, the game could be an excellent investment. 
Play-to-Earn Elements
In MOBOX, there are various ways to earn by playing. This includes yield farming on the MOBOX platform, MOMO NFT mining, mystery boxes, and games. Basically, the mining income will depend on the total hash power of your MOMOs. So, with rarer MOMOs, you can participate in activities such as mining, block brawl sweep, and token master adventure. Participating in these three activities will level up your rewards, and increase your potential income.
Additionally, another way to earn money is by renting MOMOs to combat in your games. A rare MOMO will only cost you 1 BUSD to rent for one day. Mystery boxes can be obtained through a raffle, where you can sell the MOMOs you receive, or use them for yourself.
Final Words
The MOBOX Farmer update is changing the way the game works. The super raffle now has more individual lotteries available, opening up better earning opportunities for players. Find out more about MOBOX Farmer and the game here.