So, the time has finally come! STEPN's parent company, Find Satoshi Lab, is set to release NFT marketplace MOOAR today. The NFT marketplace will act as a place for STEPN users and beyond to purchase additional NFTs from the marketplace.
The app is made by Find Satoshi Lab, establishing itself as a self-sustaining ecosystem for its product lineup, including STEPN. So, let's find out more about this development. 
Find Satoshi Lab – The Godfather of Move-to-Earn
Find Satoshi Lab is the parent company and creator of STEPN, the widely popular move-to-earn app. The app aims to reduce global carbon emissions and encourage users to get fit and active.
Generally, the game development studio is pretty quiet, with not much going on behind the scene online. They have a Twitter that has been inactive for a while, but they've not been quiet in the move-to-earn and NFT world. 
Along with Jerry Huang, Yawn Rong created STEPN and the studio (Find Satoshi Lab) that made it. The company is Australian-based, and in its first few months, it made over $26 million in profit alone. Although they're hard to find online, they're one of the most successful game development companies to watch out for right now. 
MOOAR NFT Marketplace is Launching Today!
So, MOOAR, the upcoming NFT marketplace, is arriving today. In a tweet from Monday, MOOAR tweeted that the long-awaited marketplace will be launching tomorrow. In addition, MOOAR prompted answers from fans. 'Let us know what your dream NFT marketplace and launchpad would look like in the comments below.' 
Of course, before we delve deeper into MOOAR, we're going to take a look at what NFT enthusiasts and STEPN users are looking for in an NFT marketplace and how MOOAR may achieve this. Some users spoke about what they would like in an NFT marketplace, with user @NFTThunder1 stating they would like a secure, multichain with flexible royalties set by creators and minimal platform fees. 
Another user named @StepnPato stated that they would like access to the whitepaper in all languages, plus access to DOOAR and MOOAR so that everyone is connected. Various other users mentioned that they would love to be able to purchase or sell NFTs using GST and GMT. 
A One-Stop Platform for the Web3 Community? 
So, with its launch day in play, MOOAR released some tweets about its roadmap to become a one-stop platform for the web3 community. 
The vision for MOOAR is to onboard as many users into the next generation of Web3. By combining tried and successful Web2 business models with the power of modern blockchain technology, MOOAR aims to create life-changing products whilst adhering to a community-centric ethos. 
Launch Day! Get #MOOAR! 🧡

Find Satoshi Lab (@FSLWeb3), the company behind STEPN, is thrilled to announce the launch of MOOAR NFT marketplace & launchpad.

This milestone is one of many on our roadmap to become a one-stop platform for the Web3 Community. ⬇🧵 [1/10] pic.twitter.com/IfSSo2RWaS

— MOOAR | Season #1 (@mooarofficial) November 1, 2022
MOOAR is built on the Ethereum and Solana blockchains, with a marketplace embodying exceptional utility with an easy-to-use UI. Digital identity is the future of Web3, and ease of use is incredibly important. 
In addition, MOOAR aims to introduce no optional royalties. This idea comes from the fact that creators are the backbone of the industry. As NFT creators, time and effort go into designing and publishing NFTs onto a blockchain. These creators deserve royalties, and to be credited for their hard work and creativity. 
A 0% service fee means that MOOAR will stick to a subscription model rather than regular service fees. MOOAR are able to pass on cost savings to users sustainably, avoiding any risks that other NFT marketplaces may experience when cutting out their only revenue source.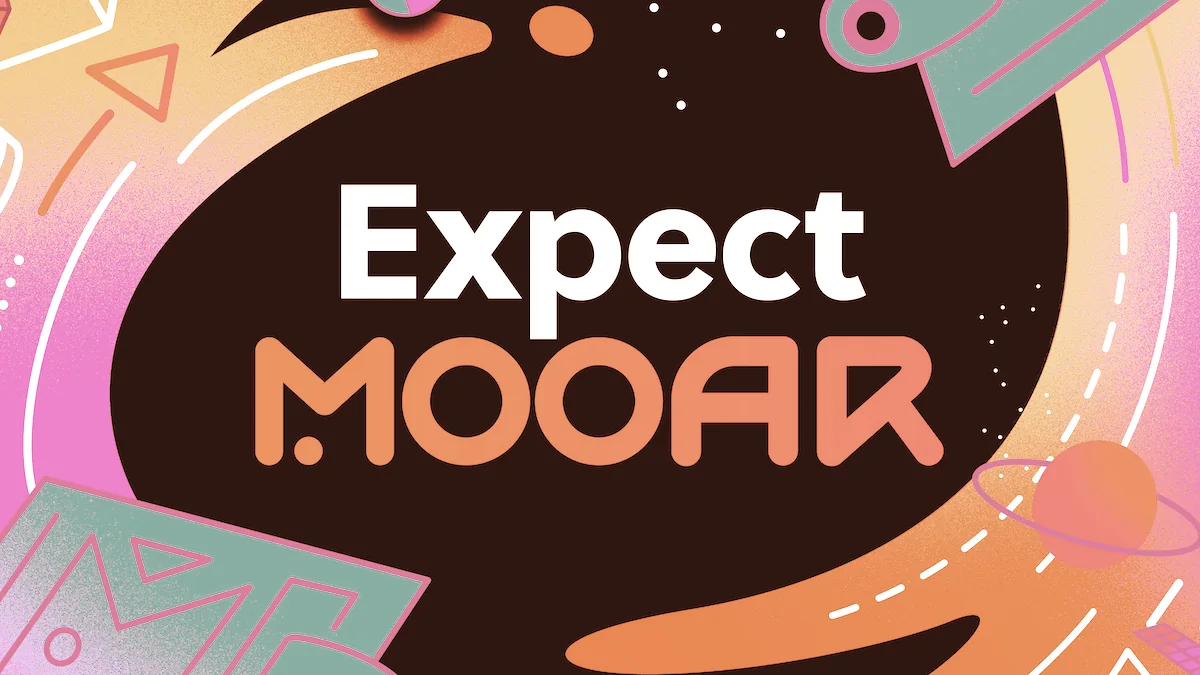 What Will MOOAR Offer Users? 
MOOAR sounds like a super exciting and well-developed platform with a wealth of opportunities for the future. The MOOAR launchpad is going to be a brand-new launchpad to the NFT ecosystem, with the idea of consistency and staying true and passionate to creators.
The launchpad will act as a community-driven hackathon utilizing $GMT for voting and governance. $GMT will also serve as the ecosystem's native token. 
MOOAR offers a subscription fee to use its NFT marketplace and launchpad. This price will be $29.90 per month and will include all the benefits. Royalties will be between 0.5% and 10%, with the default being 2% unless set otherwise. With a 0% service fee and a gamified trading experience, you can level up as you trade and get more (or MOOAR!) for your money. 
However, users of STEPN will get some additional perks. As a thank you to the huge STEPN community, free MOOAR memberships will be gifted to those who meet specific criteria. This is just one of the many perks for STEPN users.
Check out this thread and this article for more information about this. Additionally, users can get a free membership by checking out MOOAR to claim a single month's free membership to try out the new platform. We are super excited to see what MOOAR brings and what opportunities there are for creators, buyers, and STEPN users!