Walken, the move-to-earn game, has released its roadmap and game plans. This includes information about the economy of the game, as well as various new features. So, let's take a look at this interesting move-to-earn game. 
What is Walken?
Walken is a move-to-earn mobile app that gamifies a healthier lifestyle with the help of blockchain technology. Using cryptocurrency tokens and NFTs, the app rewards users for movement.
The app leverages the movement detection capabilities of regular smartphones and wearable accessories. So, if you have an iPhone or Android and a FitBit or Apple Watch, you will be able to use this app. 
Walken captures the step counts from your smart devices and rewards you with WLKN tokens. These tokens are the native game currency, and they can be transferred straight to your wallet. 
Gamifying a Healthier Lifestyle
Similar to many other move-to-earn apps, the game rewards you for movement. The app has released its roadmap, covering some of the important aspects of the game. nft games are popular, but many of them have a similar ecosystem. Let's take a look at what Walken is doing differently. 
From their roadmap, the platform is introducing better localization support. This includes adding seven additional languages. Additionally, 60 million tokens from the community pool reinvested into the M2E game is a game changer, bringing more value to the ecosystem. Hopefully, the more valuable the game, the more people will use it and get fitter. 
The developers have more plans to bring more excitement and unique features to the move-to-earn market. In particular, the team is developing a new game featuring the CAThletes, and this game will be released separately. With the repetitive nature of a lot of move-to-earn games, it's refreshing to see unique and engaging features being added to a game that is not yet out. 
Ranking System and Ambassador Program
To add, Walken is planning on placing ranking systems within gameplay. This ranking system will depict player activity and achievements with the whole mission of incentivizing movement. The more players move, the more rewards they will earn.
Additionally, there is something incredibly motivating about seeing your peers' progress, urging you to get moving even more. A wheel of fortune is another new addition, with the goal to reward active players, which will go ahead on Android and iOS devices. 
If we want to take it a step further, Walken has such as emphasis on movement that they will be supporting local communities. This is desperately needed in the metaverse, as move-to-earn games are often inaccessible due to expensive NFTs and a lack of understanding.
The Walken Ambassador program aims to support local communities with a direct referral program and reward-based bonuses. Hopefully, this will engage a wider group of people to get moving. 
In-Game Economy
Walken plans to implement impressive economic statistics, confirming the project's overall expansion. The Walken team stated that iOS users initially made up a large percentage of the traffic. However, as of August, Android users have soared, becoming the biggest percentile of users.
It is estimated that over 7,000 new Android users are joining daily! Russia proves to be Walken's biggest user base, making up a huge percentage of 20%.  When speaking about the game, Co-founder Alexei Kulevets stated: 
"One of the main challenges of any gamified Web3 project is to make it both fun and sustainable, especially a free2play one. With Walken, we are proving the point that it's possible. We are grateful to our amazing community and work hard to make it even better." 
The idea of combining fun and sustainability has given rise to the budding ecosystem of the app. With an increasingly growing global audience, we can't wait to see the app soar in popularity.
How to Play Walken
The Walken token is WLKN and is used for operation in the NFT game. To play the game, you must walk to upgrade your CAThlete. Gems are gained by walking or moving and can upgrade your NFT characters.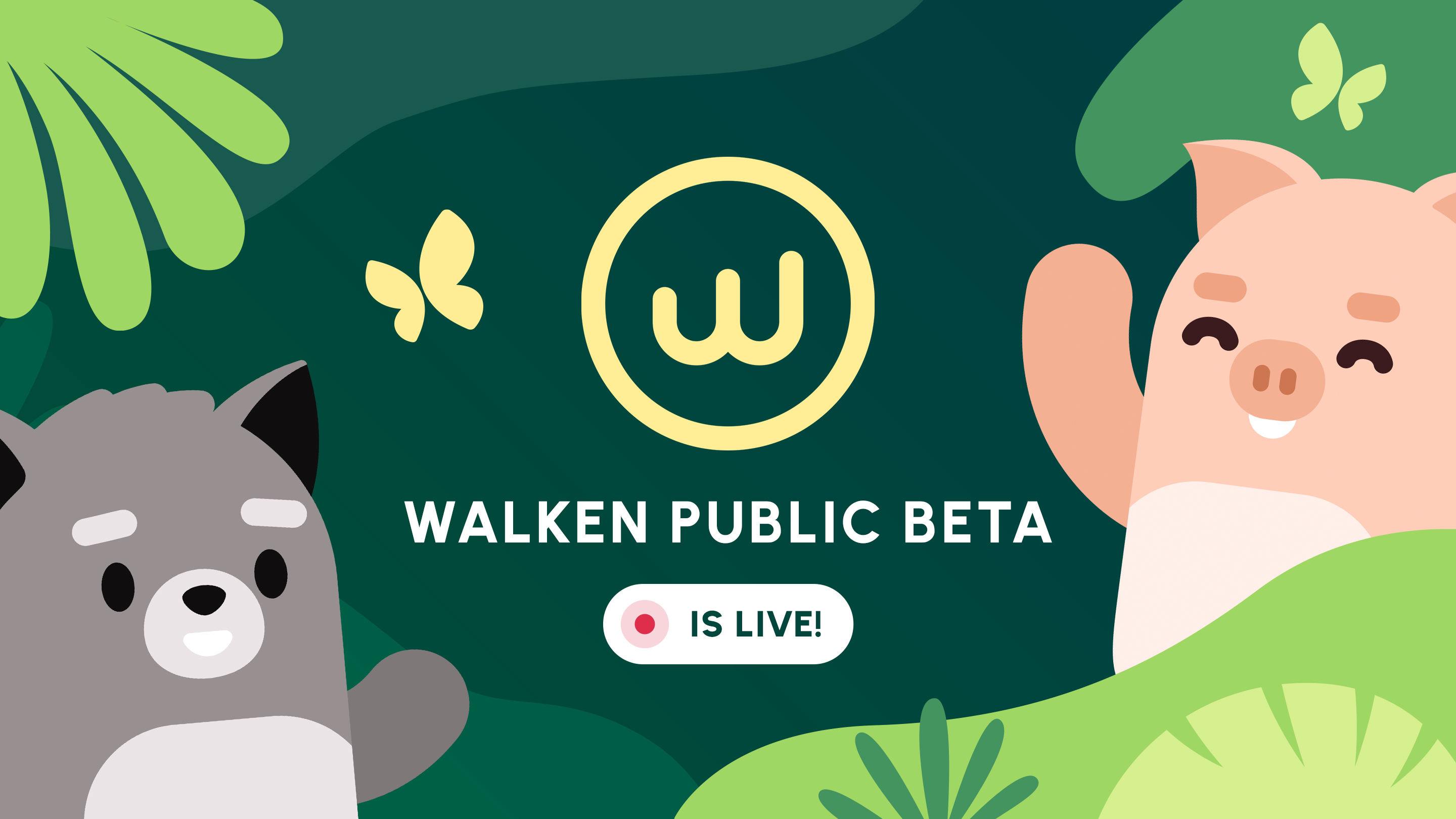 By upgrading stamina, speed, and strength, you are more likely to win better rewards during a game battle. To get started, simply match yourself with a competitor, and start walking. The more you walk, the more you can earn. 
Future Plans
We can see many exciting changes and upgrades from Walken's roadmap. The open beta commenced in June, so regular updates are occurring to make the gameplay better and more financially viable. This month, we are seeing changes left, right, and center!
This includes the addition of staking, listing on top exchanges, ranking systems, fortune wheels, and app localizations. In October, we can expect the referral and ambassador programs and more enhancements and partnerships. We can't wait to see the future of the app and whether it becomes one of the top move-to-earn games.