NFT sales on Immutable X are on the up again. After hitting 2022 lows in July, monthly sales have rebounded sharply over the past two months.
This reflects a pleasant turn of events, especially considering the broader crypto market has been facing major setbacks over the last few weeks.
Immutable NFT Sales Surge in September
Monthly NFT sales on Immutable hit $13 million for September. This was a 27% jump compared to the $10.8 million recorded in August. It was also the first time in 2022 that sales jumped for two consecutive months.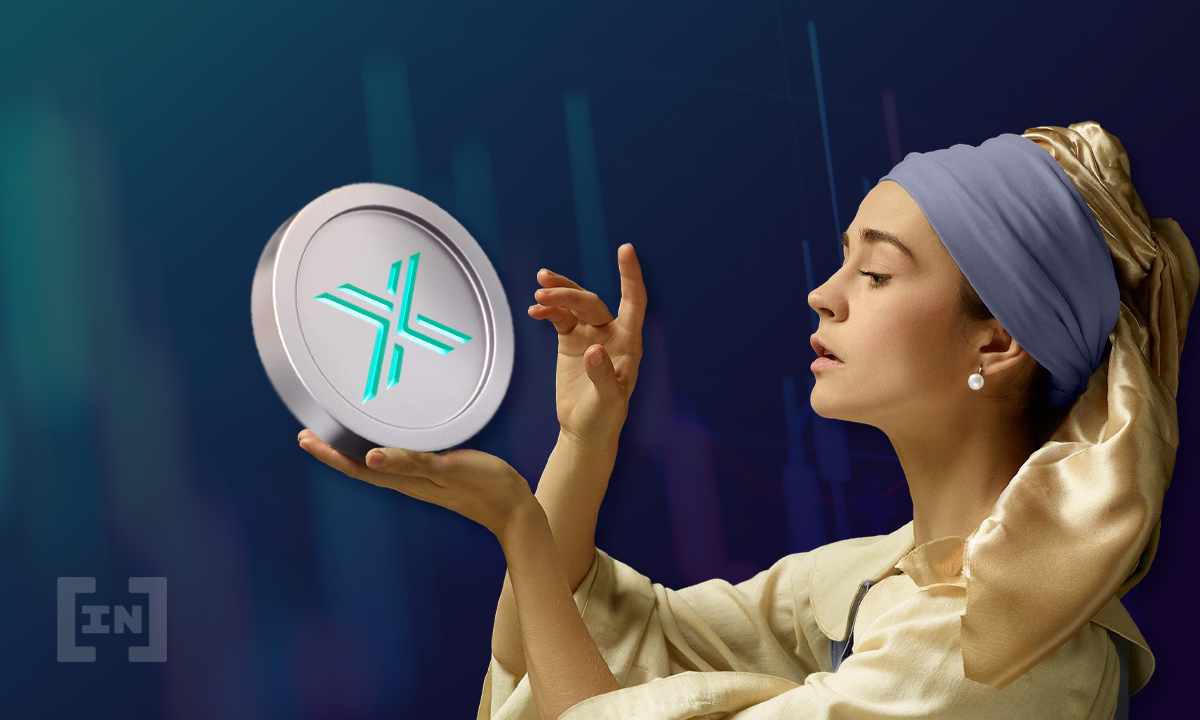 The September surge also comes after sales hit 2022 lows in July. As covered in this post, July sales were roughly $5.6 million.
Also, September recorded around 716,092 transactions, the highest since April. Additionally, the average sale value for a single NFT was $18.17 this month. It is the highest average individual sale in 5 months.
How Gods Unchained Fueled This Success
The September NFT sales on Immutable have largely been fueled by Gods Unchained, a play-to-earn card trading, and strategy game. In fact, sales for Gods Unchained rose to $11.3 million in September. This represents nearly 86% of all the entire sales on Immutable.
It was also a huge jump in monthly sales for the P2E game, which is getting ready to wrap up the first season. In August, Gods Unchained sold around $2 million worth of NFTs, five times less compared to the September sales.
Nonetheless, even with the September surge, it still falls short of the $15 million worth of NFT sales recorded in January. The January haul was the highest ever recorded for Gods Unchained.
Solana Maintains Highest Growth
Immutable was not the only platform to see a surge in sales in September. In fact, Solana had the highest growth rate of all the top 5 chains when it comes to NFTs.
Data from CryptoSlam shows that September sales hit $126 million. This represents an increase of 77% compared to August. Just like Immutable, this was also the first time in 2022 that NFT sales on Solana improved for two consecutive months.
Nonetheless, the chain is still way short of its 2022 highs of $311 million. The September surge also puts Solana as the fastest growing NFT platform in 2022 and is now challenging both Ronin and Ethereum at the top.
The platform also saw a 73% increase in transaction volume compared to the previous month. The average sale for an individual NFT was $46.89 in September, the highest in three months.
Ethereum Still Lags Despite the Merge
September was a big month for the Ethereum blockchain. The platform successfully completed the widely anticipated Merge, a move that transitioned it into a Proof-Of-Stake blockchain.
But despite this, NFT sales continue to decline. In September, the total value of NFTs sold on Ethereum stood at $320 million.
Although this is higher compared to Solana, Immutable, Ronin, and other blockchains, it is still a drop of 36% compared to the $500 million recorded in August. In fact, monthly NFT sales on Ethereum have dropped for six consecutive months.
This underpins a growing pivot by NFT players from the legacy chain towards faster, cheaper options like Immutable and Solana. Also, the only reason why Ethereum dominates NFT sales is because of the size of individual transactions.
In September, for example, the average sale for an individual NFT on Ethereum was $416. This is ten times more than that on Solana and nearly 20 times higher than an individual sale on Immutable.
Nonetheless, the trend does not seem to favor Ethereum as far as NFTs are concerned. Although overall lifetime sales on the platform are way higher compared to any other chain, it is clear that other platforms are slowly and surely catching up.
Ronin Drops Despite Official Launch of Axie Infinity Origins
On the other hand, the Ronin network saw a drop in NFT sales for a second consecutive month. This comes even as the platform announced the official launch of Axie Infinity Origins, a revamped version of the original Axie Infinity game.
According to tracking by CryptoSlam, $168,000 worth of NFTs were sold on Ronin in September. This was a drop of around 82% compared to the previous month.
Ronin NFTs have dropped sharply in 2022. In January, for example, the chain saw monthly sales hit over $126 million. This was the highest monthly sale for the year so far.
But ever since, sales have dropped in every consecutive month except July. Despite this, Ronin still ranks 2nd in terms of lifetime sales. But with Solana growing very fast, it's only a matter of time before it catches up.
The Bigger NFT Picture
The NFT market has had a tough year in 2022. According to this article by Bloomberg, trade volume has dropped by almost 97% from its 2022 peak. Much of this decline has largely been fueled by fears of economic meltdown, inflation, and regulation in the broader crypto market.
But it's also worth noting that game-related NFTs are actually surging. In fact, both Solana and Immutable, two of the leading blockchains for P2E games, have all seen a surge in sales for two consecutive months.
It is likely that in the near term, blockchain gaming will be the biggest driver of NFT adoption and sales. Also, we are seeing some major video game brands doubling down on incorporating NFTs into gameplay.