Battle Infinity is a play-to-earn gaming platform that is made up of several NFT and crypto games. These games allow you to earn real money. All games within Battle Infinity are integrated within a metaverse world named the IBAT Battle Arena. Battle Infinity has teased the introduction of staking on their platform. We'll be looking at this news and finding out what this may mean for the platform. 
Battle Infinity Introduces Staking! 
Battle Infinity recently announced their upcoming staking program and how it works. The new staking program allows IBAT token owners the chance to lock away their tokens in exchange for a high yield. As many crypto enthusiasts are saying, this is a great reason to invest in the play-to-earn platform. 
In general, the ability to stake tokens gives community members who believe in the project rewards for deferring gratification. This simply means that players who have resisted the temptation of immediate reward will be permitted to stake tokens within the platform. Resisting immediate rewards allows players to earn more rewards through staking. This is just one of the benefits of introducing staking to the platform. 
Congrats!

A few of you got it right.$IBAT staking is in preparation and is going to be live soon.

Stay tuned for more updates! https://t.co/yc4wldFukP pic.twitter.com/1fMyoRCaZF

— Battle Infinity (@IBATOFFICIAL) August 26, 2022
As well as rewards for dedicated players, the tokens are locked up over time, meaning there is less potential selling pressure. This is due to the tokens being locked up, as well as the extra staking incentives for holding. Earning the interest on staked tokens means that long-term supporters of Battle Infinity will receive these amazing advantages. 
At this moment in time, we are not yet aware of how high the yield will be for staking IBAT. This is likely to be released at a later date. Saying this, there will be several staking options for single-sided and LP staking. This means that players can lock up their tokens for a certain amount of time, and those who choose to hold their tokens for the longest amount of time. 
IBAT Token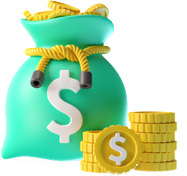 The IBAT token is up 100% since IDO. The presale was a massive success, allowing the project to raise 16,500 BNB in under one month. The token has been listed on Pancakeswap and has remained steady in value. There is a total supply of 10 billion tokens, with the most amount being distributed in the presale. 
The IBAT token is the game's native token. The upcoming IBAT Battle Stake is slowly increasing the token's value, and it does not look like it's slowing down any time soon. This is a great thing for the general price of the token because it means more people and new players are likely to invest. They are also more likely to delay gratification rather than trade their tokens. Ultimately, this means fewer tokens will be in circulation at one time, increasing their value. 
The IBAT token is said to be one of the most popular cryptocurrencies with the most value potential. The project combines NFTs with play-to-earn aspects, making it an incredibly immersive metaverse project. Players can earn IBAT through several pathways. This includes competing in the project's fantasy sports league, staking, and NFT trading. 
What is Battle Infinity? 
As written by our writer Kathryn, Battle Infinity is a gaming platform that hosts multiple play-to-earn games with the metaverse named Battle Arena. When using the platform, gamers can battle, earn tokens, as well as be completely immersed in the metaverse world. Just like being in a real event, players enjoy the experience of watching and battling. 
Within Battle Infinity, players can battle, as well as watch other battles in the arena. There are various products on the platform. This includes battle swap, battle market, battle games, battle stake, battle area, and Premier League. The platform defines itself as a play-to-earn fantasy sports platform that is redefining blockchain gaming.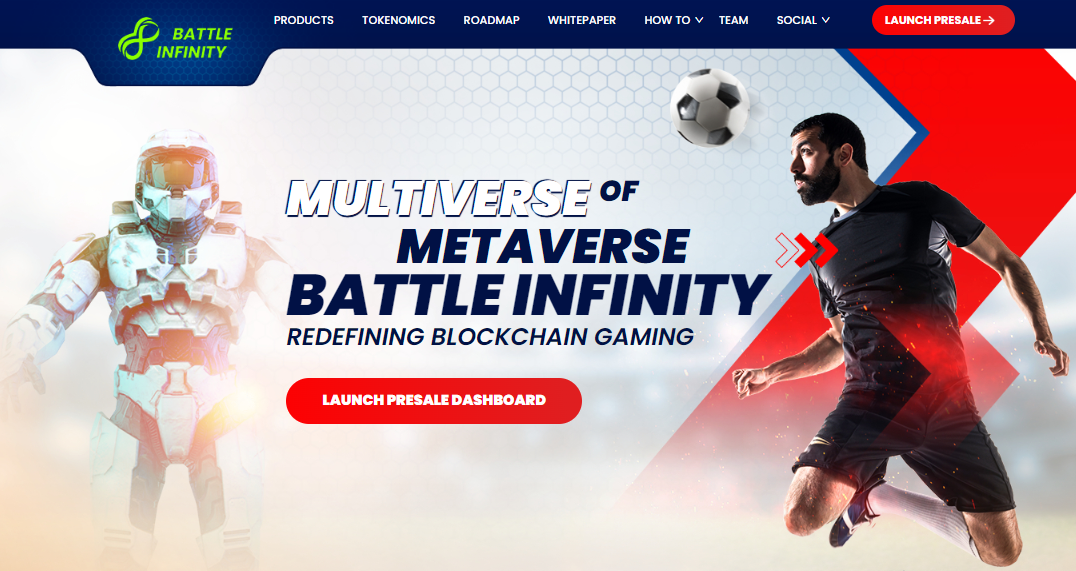 Why Should You Invest in Battle Infinity? 
As we know, Battle Infinity has six products, giving players an even bigger reason to invest in the currency. The Battle Swap is the project's in-house dex, allowing for easy trades with IBAT. This currency is used for every single transaction and trade within the Battle Infinity metaverse, meaning everything remains concise at all times. 
The Battle Infinity marketplace is the place for players to buy and sell their NFTs, as well as upgrade their existing ones. These NFTs are used in a series of games, which could be mini-games or larger games. The ecosystem is incredibly varied, giving existing and potential players several ways to earn income through the activities. 
The Battle Arena is arguably the biggest attraction for players. This is a metaverse where players can do what they want, when they want. The arena allows players to upgrade their avatars where they can trade and battle. Again, the opportunities to earn with this project are immense, as it is so unique and varied. 
Final Thoughts
The introduction of staking in Battle Infinity is the reason for the token's current success, as well as the success of the presale. Allowing dedicated players to earn a higher yield of tokens will do two important things for the game. We can't wait to see how popular the metaverse becomes. Dedicated players will earn high rewards, and the financial ecosystem of the game will be more competitive, raising the token's value even more.