NFT theft is one of the biggest issues in the crypto world, especially on sites such as OpenSea. The platform has been subject to many scams, as well as the sale of stolen NFTs. OpenSea does not allow the sale of stolen items. When notified, the platform disables the ability to buy, sell or transfer the items. 
Today, a Twitter user announced they had accidentally purchased a stolen NFT. Although OpenSea has had a stolen item policy, OpenSea supposedly told the user to sell it on another NFT marketplace. Let's take a look OpenSea's stolen item policy updates.

OpenSea Stolen Item Policy
As you're probably aware, NFT theft remains a pretty bad and expensive problem for genuine OpenSea users. Due to how often it happens, OpenSea has had to step in, creating a policy to add additional measures against these stolen NFTs.
OpenSea announced its new policies. The sale of stolen items is against their terms of service, meaning this is completely prohibited on the site. If OpenSea notice or is notified about the sale of a stolen item, they will disable the sale. OpenSea highlighted that its policies align with the United States law, complying with legal requirements and protecting OpenSea users. 
1/ Can we address the 🐘 in the room? We want to provide you more clarity and transparency around our stolen items policy ↯

— OpenSea (@opensea) August 10, 2022
In a series of tweets, OpenSea spoke about its policy. They added that if purchasers unknowingly buy an NFT that is stolen, they will contact law enforcement for theft reports. NFT theft victims and those who unknowingly bought a stolen NFT will need to send a police report within seven days to stop the buying and selling process going ahead. This will prevent false reports.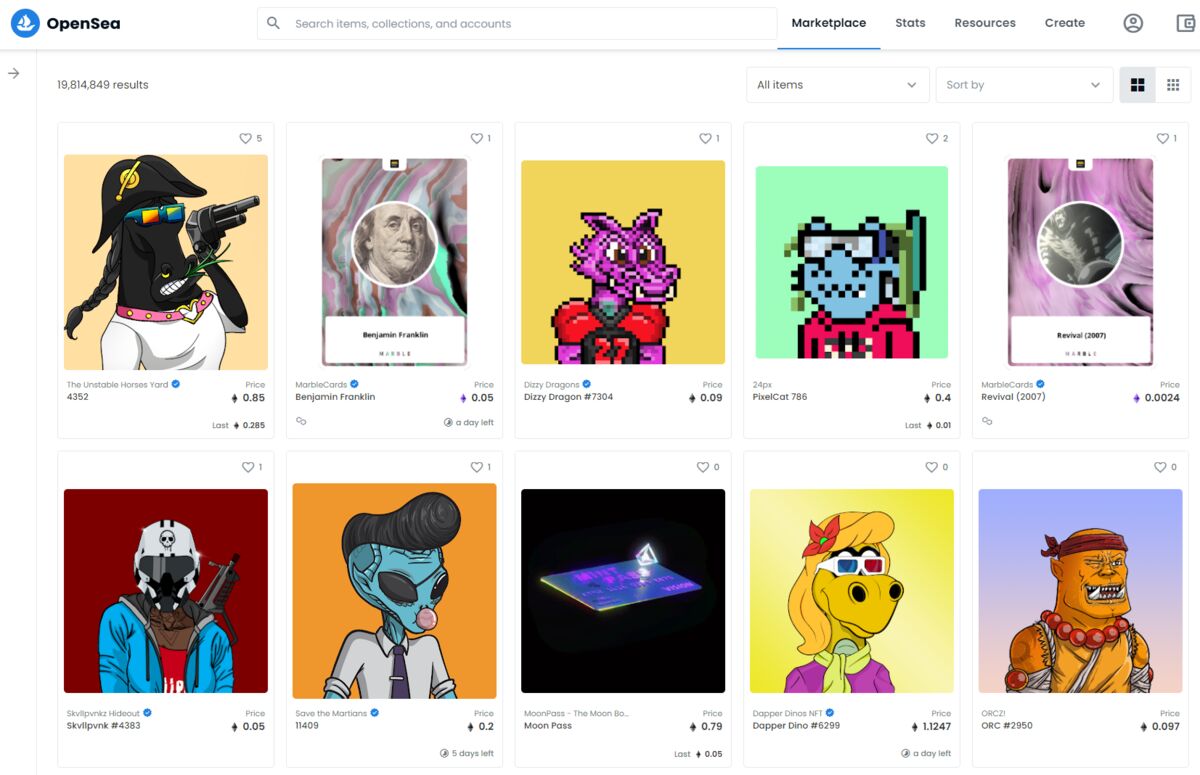 OpenSea's Stolen Item Policy Updates
In light of OpenSea's policy announcement, several users had some things to say to the NFT marketplace. OpenSea has been publicly denounced by numerous people due to its handling of stolen NFTs. OpenSea had admitted that users who unknowingly purchased a stolen NFT were penalized in some cases. This invited some bad feedback, hence why OpenSea has updated its stolen item policy. 
Previously, police reports were used in OpenSea in escalated disputes. Now, OpenSea is making it a requirement to involve the law due to it still being theft. OpenSea claims to be working on new and serious solutions to tackle this widespread issue of NFT theft on its platform. However, this new update caused some mixed opinions. 
One Twitter user exclaimed their support over this update, saying it is a good idea. They also emphasized that other NFT marketplace platforms should start integrating these policies. The update was met with a mixed bag of emotions. 
Other users were not pleased about this update, publicly reporting their issues on Twitter. One user even wrote: 
I purchased a stolen NFT, had no idea it was stolen and felt bad about it. I tried to make good on it and return it. The Discord was no help so I asked you. Your support staff literally told me to sell it on Looksrare. This was before you laid off 20%+ of staff. Make it betterpls

— MyFrenMyFren (@MarleyThunder) August 11, 2022
This tweet was not the only negative feedback to OpenSea. Another Twitter user reported that they unknowingly purchased a stolen NFT, and OpenSea staff told them to sell it in another marketplace. The profile, by the name of @MarleyThunder, claimed they tried to return the NFT after feeling guilty about owning it. Discord did not prove helpful, so they contacted OpenSea directly, where they were told to sell it on Looksrare. This tweet clearly resonated with a few other OpenSea theft victims, with three quote tweets and 15 likes. 
Why Is This Policy in Place? 
OpenSea has had to introduce this poly to keep the platform safe and trusted by genuine NFT buyers and sellers. Per the legal law, OpenSea must prohibit the sale and transfer of stolen NFTs. The theft of NFTs works the same way as the regular theft, as NFTs are a form of digital property. Any account being found to facilitate this will be banned and reported. OpenSea clearly never want to incentivize theft by allowing people to sell stolen items. 
Thefts on OpenSea
Thefts on OpenSea are worryingly common. This led to fraud and lawsuits. In the past few years, OpenSea has grown dramatically. This has led to an inability to prevent fraud and theft. Chris Chapman, a crypto enthusiast, previously owned one of the world's most valuable Bored Ape Yacht Club NFTs. 
Last December, he listed the NFT for sale on the OpenSea marketplace for the price of $1 million. After a month, a scammer bought the NFT for $300,000, significantly less than it was priced for. This was due to the growth in the marketplace, meaning there were some flaws in the OpenSea system where scammers could exploit the system. As a company, OpenSea offered Chapman $30,000 in compensation, meaning Chapman lost over half a million dollars. This has happened countless times, with many people being scammed by scammers posing as NFT collections, too. 
Final Words
Updates to OpenSea's stolen item policy are completely necessary, and to be honest, it should have been done earlier. Now, victims of NFT theft, or users who unknowingly own a stolen NFT, can have their claim looked at properly. 
However, this does not detract from the poor treatment OpenSea has displayed to some users. OpenSea has grown incredibly quickly, so we hope this new policy protects NFT creators and owners.