Move to earn games are pretty new to the crypto world. Move to earn games encourage players to move to earn tokens and cryptocurrency with their NFTs. With extensive rewards for simply walking, running, or jogging, move to earn games are becoming super popular. From RunBlox and STEPN to Dustland Runner, we are going to be exploring the in's and out's of move to earn games. Move to earn games are rising in popularity, and it is difficult to think of the negatives when it comes to gameplay and rewards. 
What Is Move to Earn? 
You may have heard of play to earn games, but move to earn games are rising in popularity. Move to earn may be a relatively new term in the gaming world, but it is not a new idea. Fitness games have dominated the world in previous years. When you think back to some of the original Wii games, as well as games such as Pokemon GO, it is not hard to see why they are making a comeback in the web3 space. 
Although games like Pokemon GO proved popular and fun, there was no financial reward. In move to earn games, there is more of an incentive. This is due to the value of the NFTs and crypto tokens involved in the gameplay. For this reason, there are hundreds of move to earn games that are rising in popularity. If you can walk to earn money, why wouldn't you?
How Do Move to Earn Games Work? 
Move to earn games work by tracking the movements of players in order to reward them with cryptocurrency. This cryptocurrency is financially valuable, with some players making thousands of dollars each month. Most move to earn games are apps, meaning they can connect to your phone to track your movements. In particular, STEPN combines the move to earn aspect with its blockchain characteristics. 
Move to earn games merge gaming and DeFi in order to reward users for exercising in almost all forms. By rewarding players for keeping fit, players can level up their NFTs to become more valuable, and earn more money. The more you move, the more you earn. The more you earn, the more additions you can add to your NFT, and sell them for more money. To prevent cheating, players are required to move from one place to another, rather than staying stationary. 
Each game works slightly differently to the other. However, they all involve move to earn cryptocurrency in exchange for exercise or in-game tasks. By integrating move to earn with blockchain technology, players are receiving a passive income, as well as better health. 
Why Is Move to Earn Popular? 
After the last three years, a lot of people are wanting to get fitter, healthier, and richer. To add, the popularity of the games are encouraging investors to invest in the games. This means that there will be many more games, with better rewards, and an increased popularity. Let's look at some reasons why move to earn games are becoming incredibly popular. 
Activity
Firstly, it is clear that a lot of people are wanting to get fitter and healthier after lockdown. This is a massive contributing factor to the popularity of these games. It is proven that physical activity aids the body, as well as the mind. Being active will also prevent you from becoming unwell at later stages. For this reason, many people are turning to move to earn games to improve their health. 
Additionally, combining the fun of video gaming with passive income and exercise is appealing. If you already lead an active lifestyle, move to earn games present a perfect opportunity to maintain your health and earn money. With the rise of move to earn games, we could be seeing a worldwide increase in human health through gaming and exercise. 
Passive Income
If the pandemic taught us all one thing, it was that our wallets are feeling pretty tight right now. Even people with top-dog jobs are looking for additional streams of income. Move to earn games present a desirable opportunity to earn additional money, with little effort. 
By playing move to earn games, you can earn an excellent monthly and daily income. Believe it or not, some strategies and investments have meant that players have earned $1,300 in under four weeks. Of course, you need to invest in your NFTs in order to earn money from move to earn games. 
Investors
It is no secret that move to earn games have become incredibly popular in the crypto world. STEPN has reported $122.5 million in profits in Q2 of 2022.  Inevitably, a game with such value will attract investors looking to make money and level up the profits. Investors are required to identify trends, whether this play to earn, or move to earn games. 
Games such as Genopets raised over $8 million in its seed round funding. This funding came from some prominent gaming and crypto names, adding to the value of the game. So, it is likely that even more move to earn SAFT games will be released in the coming years, with incredible investments. 
Improving Fitness Apps
If you're into fitness, it is likely that you would have used social fitness apps such as Strava, Playfitt, or FitBit. Each time you exercise, you can see all of your exercise analytics, routes, PBs, and the activity of your friends. This is great, but apart from the competitive aspect, there is little to no reward. 
With move to earn games, they are combining the social fitness app idea with blockchain technology. By improving the framework of popular social fitness apps, move to earn games take it further. Move to earn games offer rewards in the form of crypto tokens, meaning players can benefit financially from their activities. 
How To Get Started with Move to Earn
Getting started with move to earn games is pretty simple. Simply download the app, and create your account. If you have a fitness tracker, sync it to the app. This will accurately record your fitness activity. If you do not have one, you can still use the built-in tracker on your smartphone. 
NFTs
To get started with move to earn games, you will have to purchase an NFT or character in order to earn money. This can be an investment (depending on the value of your NFT), but you will gain your money back in no time. Let's look at some more tips about getting started with move to earn games. The sneakers are NFTs in many of these move to earn games.
Interest
Firstly, you should always choose a game that you are interested in. If you are looking to get healthier and fitter, something like OliveX or STEPN may be a good choice. If you are looking for a bigger return, other move to earn games may be an option.
Additionally, make sure you know exactly how things will work. If you start up the game with no idea how to use it, there's a chance you could lose money. Pay attention to the small print, as well as the details about crypto. 
Popular Move to Earn Games
First up on our list is RunBlox. The fictional Web3 app rewards you for running, walking, and jogging. The game has elements of social-fi and game-fi, with a primary focus on its NFT sneakers to earn more money. To get started with RunBlox, you simply download the app, and buy the NFT sneakers they have to offer. These sneakers will act as your avatar, gaining more value the more tokens you earn. The game is sisimlar to the popular STEPN.
Once you have your shoes, go outside for a walk or run. Your sneakers will have an earning cap, as well as an energy cap. The more attributes you invest in for your shoes, the more money you can earn. This includes attack, luck, and speed attributes. With a stronger GPS, you can earn more tokens with this game. Mint your shoes to increase your earnings. You can also buy additional shoes and boxes in the in-game marketplace. 
RunBlox is pretty new, but it is proving to be popular and efficient in its goal. Whilst exercising, you can earn a decent passive income. 
STEPN is a popular move to earn game that works similarly to RunBlox. With a game-fi and social-fi focus, STEPN equips gamers with NFTs to earn tokens by walking, running, or jogging outside. With STEPN, you can earn GST or GMT. These tokens can be used for different purposes, such as levelling up your NFT and attributes. 
STEPN works by tracking your movement, and rewarding you with cryptocurrency for your activity. Simply, the more you move, the more you can earn. Using SOL (Solana), you can purchase any STEPN marketplace products to level up your NFTs. The sneakers that you buy are minted, so you can eventually sell them on the marketplace to earn more money. When playing STEPN, you will spend SOL, but you will earn GST. 
STEPN has proven to be an innovative move to earn game. It has become popular in New York City, especially amongst those who are training for the NYC marathon. 
OliveX is another popular move to earn game with a similar concept. By walking everyday you can earn DOSE. The app continuously tracks your movement, converting your achievements into DOSE. Once you have earned a certain amount, you can cash this amount in for rewards and money. 
OliveX also offers unique challenges that are not available for other move to earn games. By moving up levels, you can access new challenges and mini games. The more you play, the more you progress and earn. You can also purchase in-game items, such as NFT avatars and clothing.
OliveX has proved successful in building the fitness metaverse, with a premium gaming and fitness focus. Immerse yourself into this game, and see how much DOSE you can earn. 

Sweatcoin has been around for a few more years than some other move to earn games. With Sweatcoin, you earn SWEAT. For every 1,000 steps that you take, whether this is walking or running, you gain SWEAT. When you have earned a certain amount, you can exchange it to buy electronics, and even gift cards. 
Sweatcoin has been popular for over five years, but in Q1 of 2022, Sweatcoin players exchanged $70 million worth of SWEAT. This was all gained in an exchange of their movements. You do not have to invest anything into Sweatcoin, but your returns are likely to be a lot higher if you do. 
With Sweatcoin, there is the option to sign up for a monthly membership. You can earn more SWEAT depending on the type of membership you have. This means that you will be able to purchase rewards quicker. Within Sweatcoin, you can also directly invest in cryptocurrency, as well as donate to worldwide charities. 
Sweatcoin has proven to be an easy-to-use, charitable move to earn game. However, it is not as game-orientated as some other move to earn games. 
Digital Fitness is another super popular move to earn game. The game is a cross-chain cryptocurrency game, working on the Ethereum and Polygon blockchains. With an incentive to put movement and sports onto the blockchain, this game is proving successful. 
DEFIT tokens are earned by participating in an active and fit lifestyle. Firstly, you sync your metamask wallet to retrieve your tokens. Once you put on your fitness trackers (or use your smartphone), you can complete activities and in-game challenges to start earning more DEFIT tokens. The more you earn, the more money you can earn. 
Digital Fitness is on its way to becoming as popular as STEPN or RunBlox. With its mission to bring sports onto the blockchain, DEFIT is likely to level-up even more. 
The Aircoins app is a move to earn game that allows players to earn bitcoin in a dynamic and engaging way. Aircoins defines itself as an easy way to get involved with Bitcoin and cryptocurrency. Through its fun and interactive app, you can learn about the different types of cryptocurrency, and earn some of your own. For this reason, this is a great move to earn game for beginners. 
This game is an augmented reality app, featuring more than forty blockchain digital assets. These assets are live, and you can even earn location-based rewards. This is a truly unique idea, merging location-based AR gaming with cryptocurrency. This game can be compared to geocaching, but with a more valuable reward. 
To start playing Aircoins, you simply locate the coins in your local area, and collect them. The more coins you collect, the more you exchange for Bitcoin and other cryptocurrency. The app is also aiming to include NFTs in their interface, implementing a virtual real estate strategy onto the platform.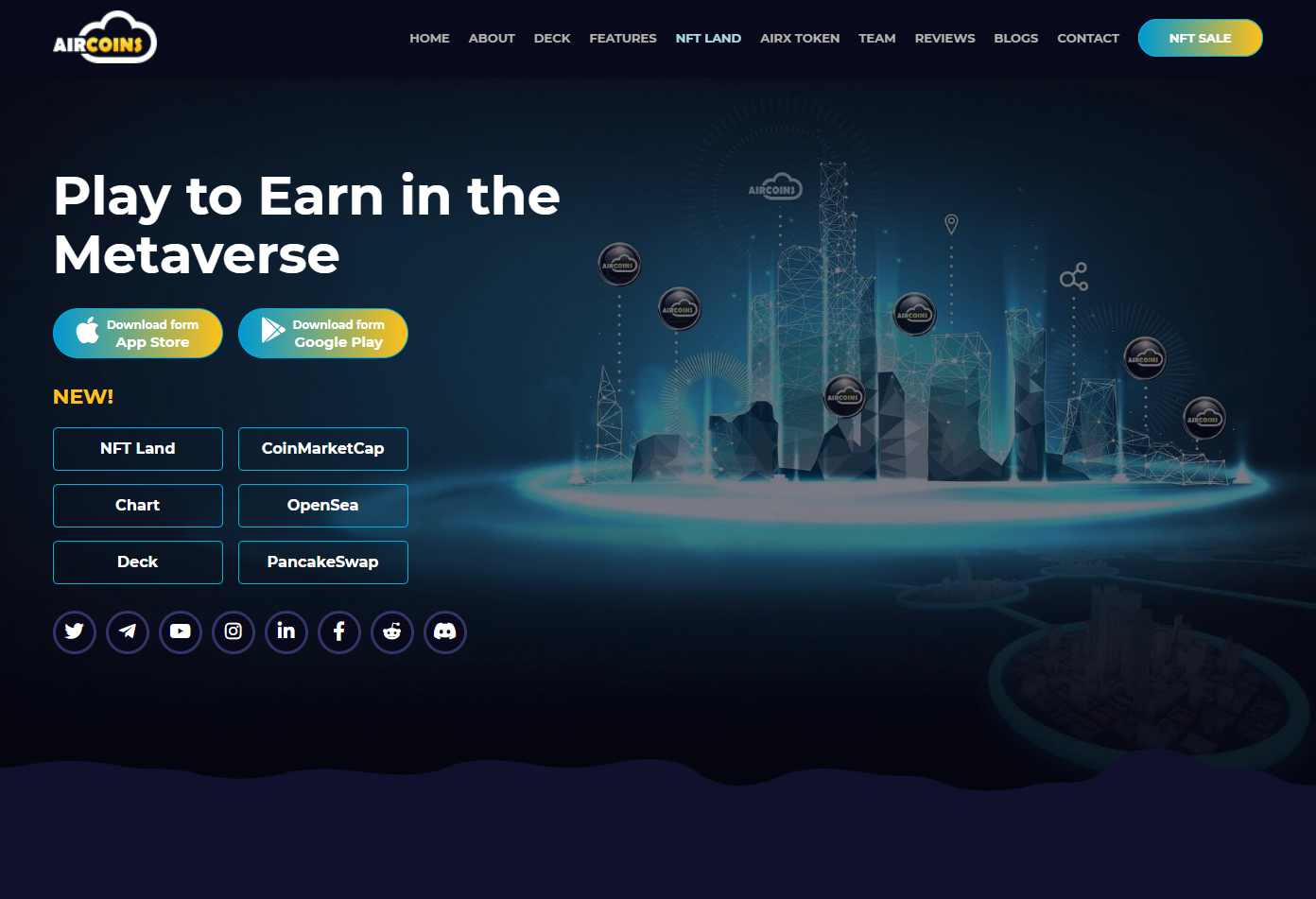 Genopets on Solana is a rewarding game that also encourages you to lead a more active lifestyle. The app is identified as the world's first move to earn NFT game, featuring AR, and a huge multiplayer focus. The game is built on the Sola blockchain, utilising blockchain technology with AR gameplay. 
The game rewards you with $GENE, as well as $KI. $GENE is used for staking, whereas $KI is mostly used as the in-game currency. All assets in this game are represented as virtual NFTs. The NFTs are unique mythical creatures that will evolve and grow based on your movements as the player. By completing more physical challenges, you can increase the stats of your Genopet. 
This game is truly unique, because it plans to use players' biometric data and heart rate in the gameplay. Each Genopet is supposed to encapsulate your personality and fitness, meaning the more exercise you do, the more your Genopet will level up. In exchange for the real-world activity that you complete, you will earn more $KI tokens. With these tokens, you can upgrade your genopets, purchase habitats, and lease your habitats to other players. 
The multiplayer and biometric focus of this move to earn game is amazing. This game is likely to become super popular, with early access happening now. 
Dotmoovs is the new sports competition platform. This game allows you to have competitions with other players in real-time, earning more tokens every time you win. The game includes an AI system that will allow you to carry out physical movements within the game, earning more tokens. The more moves you can bring to the table, the more money you can earn. 
This game features a wide range of activities, from freestyle football, to dance. You can also collect NFTs that will correspond with your chosen activity within the game. For example, there are NFT footballs that you can use in your competition. The more valuable of an NFT you use, the more likely you are to win your game. 
Dotmoovs is currently in the process of adding a brand new sports NFT collection, as well as branded tournaments. By the end of the year, there will be many more activities and sports to choose from.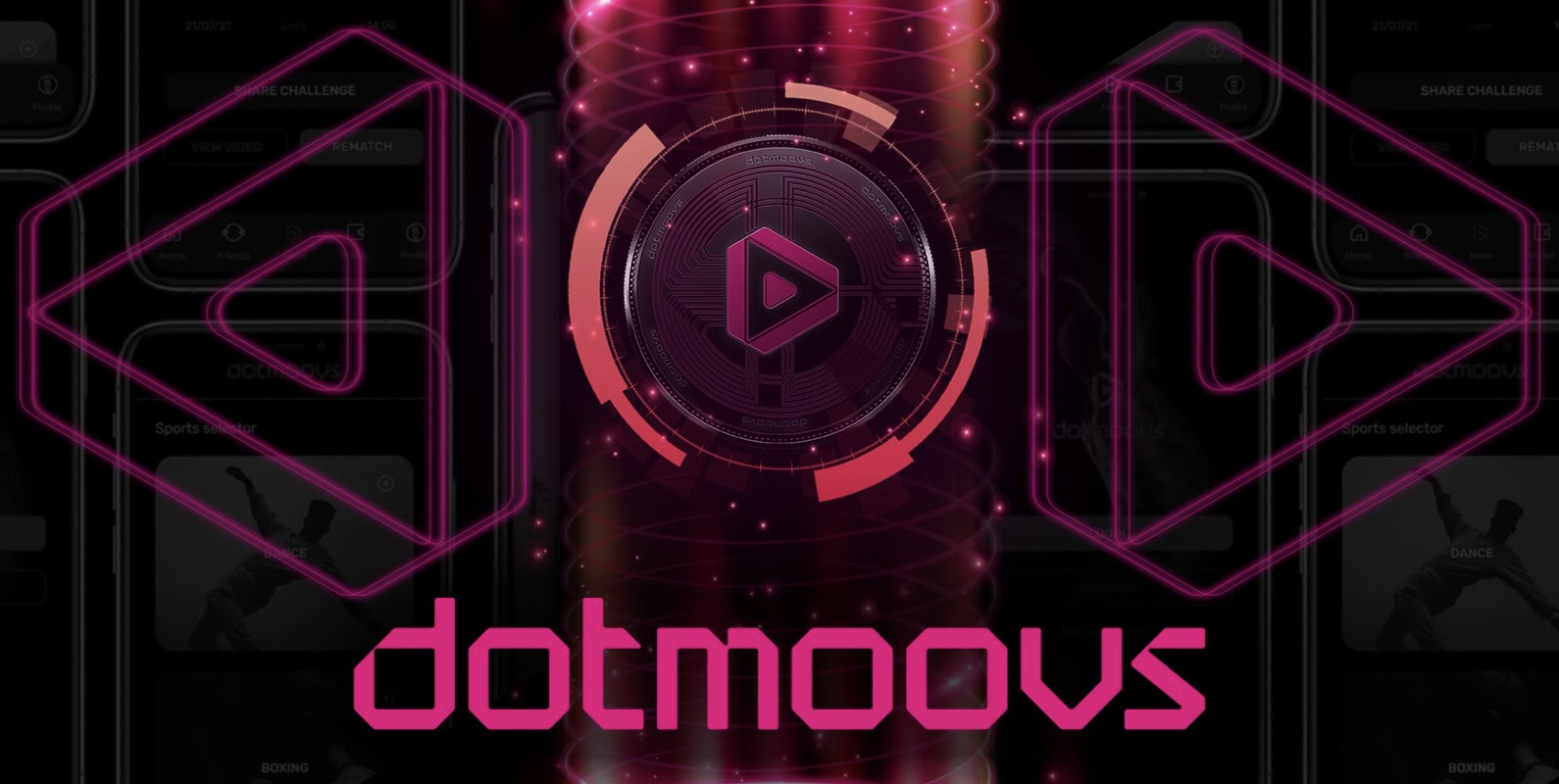 Dustland Runner is a move to earn blockchain audio game that is a lot less complicated than it sounds. The game combines fitness and audio with an extensive and dynamic storyline. The story is set in the apocalyptic year of 2272, with an empty Dustland that is home to pirates and ghost towns. The aim of the game is to survive, finding resources and survivors by running. 
To get rewarded when playing Dustland Runner, you need to run. The more running you do, the more rewards you will earn, allowing you to complete even more in-game missions. Players are rewarded with NFTs and DOSE tokens, simply on a distance level rather than performance. This is great for those who may enjoy a long walk, rather than a short sprint. 
The more DOSE tokens you earn, the more upgrades you can purchase. This game merges the storyline with valuable tokens in order to purchase more resources. You can upgrade your character and buy more resources to survive in the desolate Dustlands. By the end of Q3 2022, Dustlands aims to bring out a PC and Mac suitable game, equipped with more missions and earning potential. 
Similar to Genopets, Dustland Runner incorporates a fun and exciting storyline into the real-world, with valuable token rewards. 
What Is The Future of Move to Earn Gaming? 
Move to earn games will likely play a huge part in the popularity of NFTs and crypto. There is no denying that people love money. Being rewarded with money motivates people. Move to earn games are a perfect combination of income and activity, with equal importance placed on both. The whole concept of move to earn games is usually focused on your character, player, or virtual NFT (sneakers in the case of STEPN). Each NFT is equipped with unique characteristics that will help you gain more tokens. This also includes a unique rarity system, levels, and sometimes character garments. 
But, are move to earn games the future of a healthier lifestyle, or are they a cause for concern? Move to earn games such as STEPN are forming communities, as well as encouraging healthier lifestyles. In May alone, there were more than 640,000 active users of the app. This is predicted to rise in the coming years, similar to other games such as RunBlox. Due to an increased use in fitness trackers, it is estimated that the industry will be worth $114 billion in 2028. 
Final Words
As you can see, move to earn games are becoming some of the most exciting games on the market. Move to earn games differ in their features, but the whole premise remains the same. The more you move, the more you earn. With even more features from dynamic games such as Dotmoovs and Dustlands Runner, it is expected that move to earn games will drastically promote healthy living in the coming years.