The popular card collectible game has introduced Runi, the new NFT project. This collection of NFTs looks extraordinary, with a one-of-a-kind gameplay experience. Let's get on with it without further ado and find out more! 
What is the Runi NFT Project? 
The Runi project is expected to launch on the Ethereum blockchain, minting 6,500 NFTs. These NFTs will enable the easy ownership (excluding NFT rental) of digital assets available in Splinterlands. With the Runi collection, players will acquire and play with these unique NFTs for the first time ever in Splinterlands. 
The Runi project allows users who have purchased an NFT to connect their Ethereum wallet to use the NFT in the game. Then, Runi owners are entitled to receive a unique profile picture for Splinterlands and a game promo card. This promo card can be used during battles for extra gaming potentialities.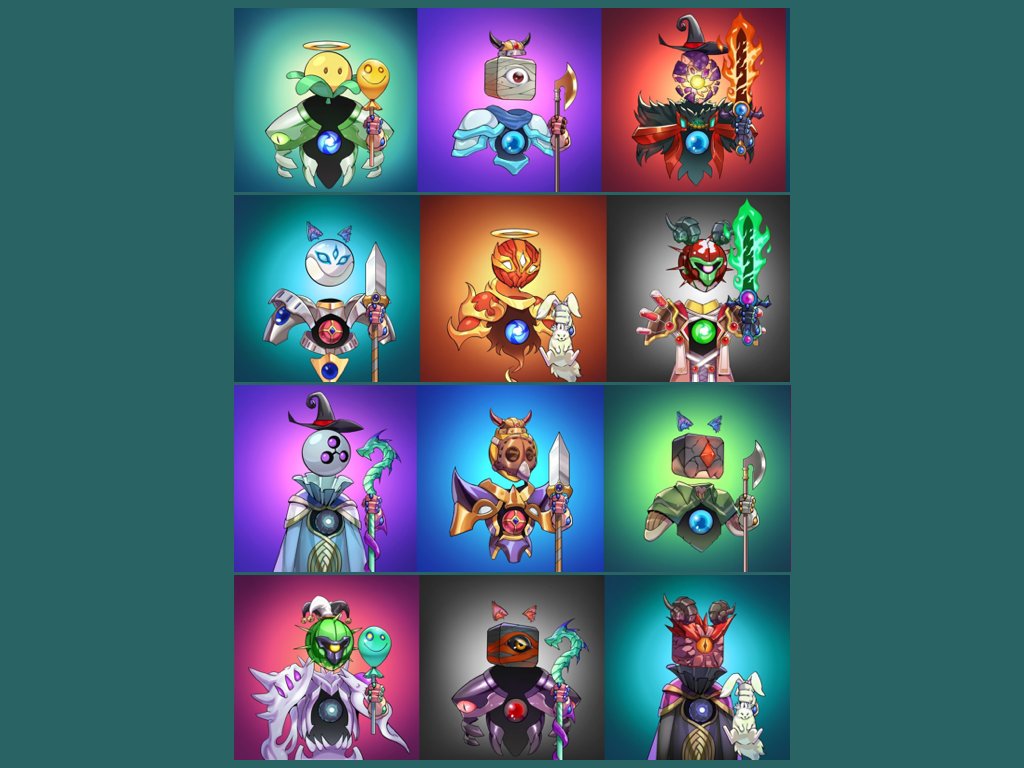 The Runi NFT project contains 6 unique traits that will form the unique aesthetic and properties of each NFT. When it comes to this exciting project, Splinterlands CEO commented: 
"We've always been forward-thinking at Splinterlands and constantly work to give our players the best gaming experience possible. The mint of our newest Runi NFTs will allow us to continue to provide new and exciting user experiences while expanding the visibility of Splinterlands onto the Ethereum chain."
The Runi NFTs: A Brief Breakdown
The Runi NFTs are the game's first generative NFT project. This is similar to projects such as the Bored Ape Yacht Club and Crypto Punks. A generative NFT means that players can mint these Runi NFTs with a randomized, unique combination of visual traits. The Runi cards will acquire the same abilities, stats, and attributes within the game. However, in each place that a Runi is shown, artwork unique to the specific NFT will be shown. Displaying unique artworks creates a real user-oriented, innovative experience for players. 
In general, NFTs that operate in this manner are referred to as PFPs, which means for profile picture projects. Many users use these unique NFTs as their profile pictures on various social media platforms, but predominantly Twitter. It is inspiring to see these PFPs unique to Splinterlands, and we're sure we will see them all over Twitter! 
The Runi Card
The Runi card is going to be a neutral legendary 6-mana monster card. A mouthful but a staple in many team combinations for the game. Ideally, these cards should drive an intense mint and resale value for players on the NFT marketplace.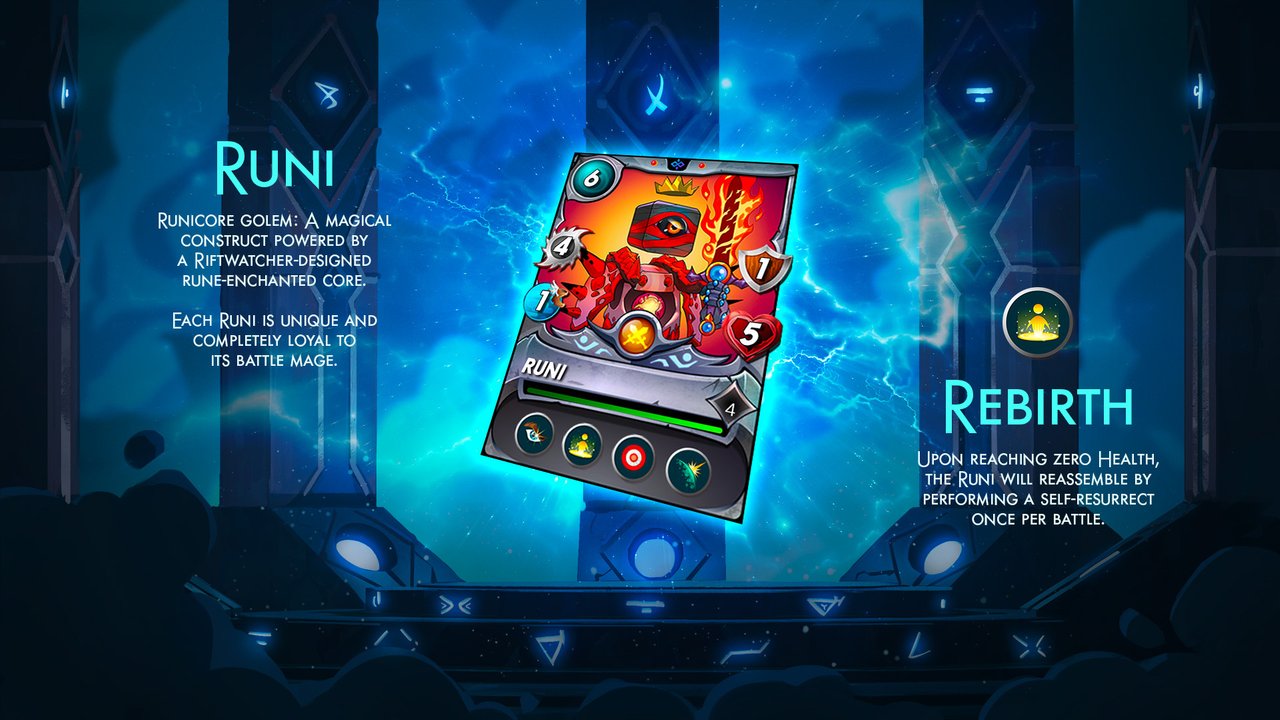 The NFT Runi card assumes an overly powerful melee attack sure to take your enemies with the most minor health down at ease. Additionally, the card has the True Strike ability, which is sure to rarely miss. Even further, we can see that the card has other features, such as armor and rebirthing abilities. 
How will Runi NFTs be Minted? 
Runi NFT cards can be minted via the Ethereum blockchain. It's expected they will cost around $500 per one. However, this amount is not yet set in stone, as it will depend on the current USD to ETH market, but you can check this out on the NFT marketplace and Coin Market Gap. Suppose you're looking to mint a Runi card when it becomes available. In that case, you need to have the correct amount of ETH in your wallet to purchase the NFT and pay gas fees and transaction fees. 
Well, when is the mint happening? Well, you have a bit longer to wait. The mint is scheduled to begin on 25th October at 2pm ET/6pm UTC. When all the Runi NFTs are minted, you will not be able to get your hands on one again. The only way to find a Runi NFT after the mint is by acquiring one from the OpenSea marketplace. 
Other exciting features include the Gold Foil Runi NFTs. These NFTs are incredibly rare, with a 2% chance that you may get one. These Gold Foil NFTs are represented via a superior trait, with unique attributes and bonuses you will find out during battle. 
What is Splinterlands? 
Splinterlands is a blockchain-based card trading game. With unique cards, each card has different abilities, attributes, and capabilities in preparation for battle. The game is a play-to-earn game, meaning you can earn cryptocurrency by simply playing the game. Over 50,000 players play Splinterlands daily, making it one of the most popular games now! Based on the Hive blockchain, it's a fantastic game to start with NFTs and play-to-earn battling. 
Splinterlands may be incredibly popular due to it being initially free-to-play. This is rare for an NFT game, but novice players can participate in battle and level up with the opportunity to win an NFT and start earning (small amounts without an investment). 
Final Thoughts
The introduction of the Runi NFTs is an exciting development for the future of Splinterlands, with the opportunity for PFPs to be used. In itself, this is likely to cause a soar in new players. The Runi cards are incredibly unique, and when they're gone, they're gone, meaning they are likely to increase in value! 
Thanks for reading!