The Runi open mint countdown is now live on OpenSea. The exclusive NFT collection has been a long time in the making, with some super exciting NFTs featured. So, let's find out more about these NFTs, and how they work! 
Splinterlands and OpenSea Partnership
Previously, Splinterlands announced its partnership with OpenSea, the leading marketplace for NFTs. The partnership allowed Splinterlands to create an exclusive NFT for its new Runi , which is now counting down to be available to mint on the platform. At this time, Splinterlands has surpassed The Sandbox, VeeFriends, and SuperRare within the first day of its release. Runi has already hit 2nd place on OpenSea's trending charts and amassed over 100 ETH in sales volume. 
The Runi digital assets will be available for game use as a playable NFT card in Splinterlands. The cards had a successful rapid sellout of all 2,000 allowlist placements in less than two minutes at the end of September. The partnership between Splinterlands and OpenSea is mutually beneficial for both parties, expanding the game's reach into a broader cryptocurrency market. This will likely bring OpenSea deeper into contact with a wider GameFi community, especially the community at Splinterlands. Both companies, with a shared passion for the utility of blockchain gaming, expect the new partnership to expand Web3's exposure to a more mainstream audience whilst prioritizing the most important aspects of Web3. 
When speaking about the Splinterlands and OpenSea partnership, CEO of Splinterlands Jesse Reich said this: 
"I'm ecstatic. OpenSea is such an enormous player in the Web3 vertical, and the company has done so much to bring the power of blockchain technology to the public consciousness," Reich said. "We're excited to bring Splinterlands into the OpenSea ecosystem in such a direct way and to cross-pollinate our user bases. It's a perfect partnership that will serve our mutual desire to see more people get excited about the incredible possibilities of our industry. We couldn't ask for a better partner for the launch of Runi."
Runi Open Mint Countdown is Here!
Will Brooke, head of gaming partnerships at OpenSea very cool things going on with this Runi drop in terms of utility, etc. The countdown for these exciting cards is here, and they're going to be available to mint on OpenSea soon. 
Splinterlands is a rare project in GameFi in the way that it launched 4.5 years ago, becoming an eternity in the play-to-earn space. With a huge track record and a launch in a bear market, they have grown to a huge size, with close to 1 million active unique wallets and 150,000 daily active users. 
Runi Project
Developers created the Runi project to extend a handout to the rest of Web3. Talking about the experience of Splinterlands within the play-to-earn community, developers in the Splinterlands Twitter Space made a point about Splinterlands continuously hiding in plain sight. Although a lot of people have heard about the game, the game remains unfamiliar to a lot of people. This is even more interesting because it is the oldest and one of the most popular games in the Web3 space.
The Runi project was created to reach more communities in the play-to-earn sphere. As Splinterlands exists on the Hive blockchain, it does not gain as much attention as those that exist on Ethereum. The new Splinterlands VP of Engineering previously had involvement with creating Crypto Monks and creating Ethereum-based NFTs. Working with Splinterlands, he brought that same technology to the game, creating Runi. Runi can be brought over across a bridge to Hive and be used as a playable card. 
Overall, there will be 6,5000 Runi cards and all of which can be PFPs. The Runi NFTs are fun, with individual and unique qualities when playing with them in the game. When playing with your Runi card in Splinterlands, the cards will take on the unique characteristics of your specific Runi card and all the unique artwork of your Runi card. This provides some unique utility instead of just being a visual card.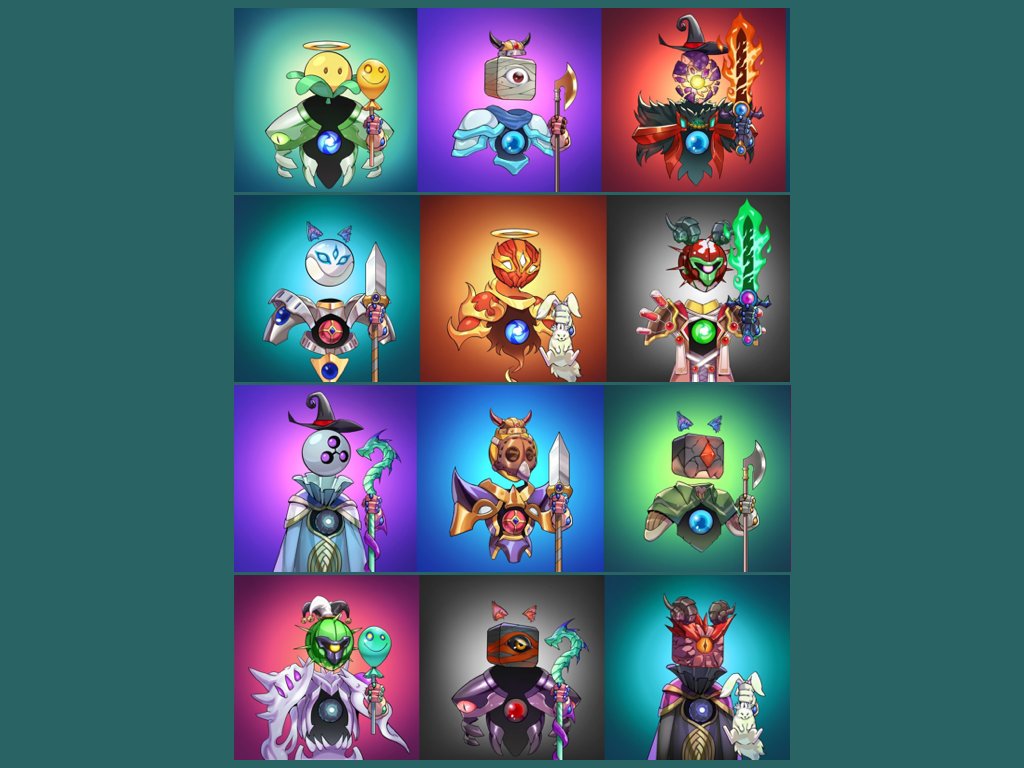 The Runi NFT Collection
The cross-chain NFTs known as Runi cards began the whitelist mint on October 25th. The cards are collectible, letting you earn while playing Splinterlands. The cards are a unique generative NFT with different kinds of creatures with unique accessories and qualities. Lile other PFP projects, each Runi NFT is unique, with varied graphics. 
The NFTs are cross-chain, meaning they exist on the Ethereum blockchain but can be minted on the Hive blockchain, too. Players who own these Runi cards can stake them into a unique Ethereum contract, maintaining the ownership of the NFTs. When a player mints an Ethereum Runi card to Splinterlands, they receive a unique NFT with a maximum level 4 attribute. 
The cards cannot be sold, traded, or rented. While the Ethereum Runi NFT is staked, players can choose to delegate them to a different Hive wallet. However, Runi holders will receive full ownership and commercial use licenses for their unique artwork.