Samsung will offer NFT rewards to customers who pre-order the Galaxy Z Fold 4 and Z Flip 4. The offer is an extension of a similar reward program for buyers of the Galaxy S22 smartphone and the Galaxy Tab S8 tablets.
The Korean smartphone maker is also extending its partnership with Theta Labs to make these giveaways as hassle-free as possible.
The Samsung NFTs represent a growing effort by the company to expand its brand into the metaverse. In January for example, Samsung opened a store in Decentraland as part of the S 22 branding strategy.
Samsung NFTs: What You Need to Know
The Galaxy Z Fold 4 and Z Flip 4 NFT rewards will for now be available for South Korean customers only. The procedure will also be quite similar to the S22 and S8 giveaways.
Once the preorder is made, customers get a unique code that they will need to key into ThetaDrop. The code will then unlock the NFTs instantly.
Samsung's original plan was to largely make the NFTs ceremonial collector items. They were in fact released to celebrate the launch of the S22 and the S8.
However, this time round, the company is adding a twist to the latest Galaxy Z Fold 4 and Z Flip 4 NFTs. The Korean company has in fact partnered with several third-party entities to give these exclusive NFTs more real-world uses.
Establishing an Ecosystem for Samsung NFTs
The smartphone brand is planning to use the Samsung NFTs for what it calls "consumer experience innovation'. The company has signed several MOUs that bring together 6 different Korean companies.
The goal of the MOUs is to transform Galaxy NFTs from just souvenirs to functional assets that will be integrated into real-life commerce.
For example, holders of Samsung NFTs will get exclusive discounts and savings for a wide range of items in select stores. The NFTs will also provide access to additional digital products offered by Samsung or one of its partners.
The NFTs will begin rolling on August 10, the official release date of the Galaxy Z Fold 4 and Z Flip 4. So far, there is no limitation as to how many NFTs will be offered. It's, therefore, safe to assume that anyone who pre-orders the Galaxy Z Fold 4 or the Z Flip 4 will get NFTs automatically.
Other Major Brands Using NFTs
Samsung is not the only major global brand to explore the idea of using NFTs as an extension of its products. In most cases, these digital collectibles are typically used for limited promotional events and they are quite effective.
For instance, Adidas, a global sportswear design company partnered with Prada to create a series of NFTs inspired by their real physical products. The NFTs were also designed to be user-generated where fans of both brands submitted photos for consideration. 3000 photos were chosen and converted into NFTs.
We have also seen big brands use NFTs for charity and other sensible community programs. Coca Cola for example announced a major NFT sale to support LGBTQ organizations around the world. The sale raised over half a million dollars.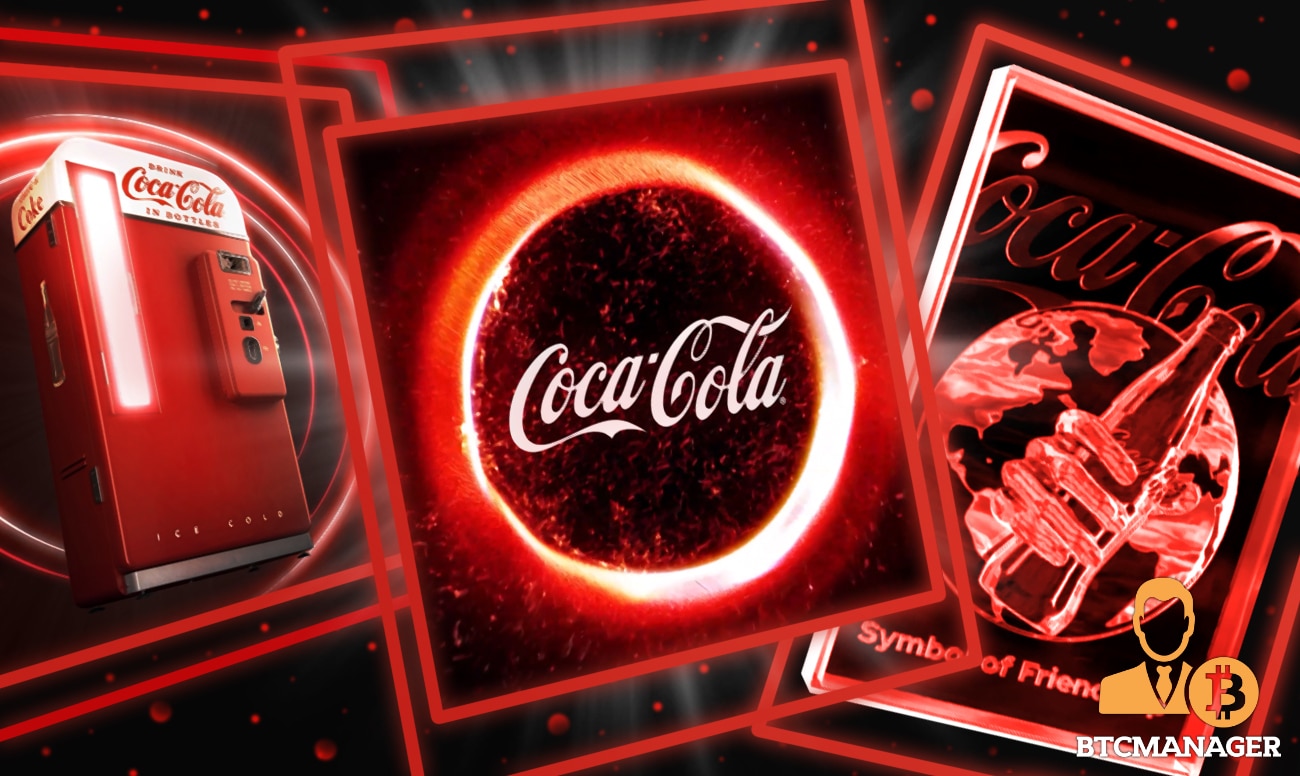 Some brands are also exploring NFTs to offer exclusive limited-edition products. ASICS, a leading sports shoe brand announced the launch of its NFT-backed limited edition sneakers dubbed "The Sunrise Red Collection".
Other major companies using NFTs include Nike, Time Magazine, Gucci, Taco Bell, Visa, FC Barcelona, and others. This number will expand further as the adoption of NFTs and web3 gathers pace around the world.
 How Brands Can Leverage NFTs
The application of NFTs in real-life business is becoming the norm other than the exception. And it's not hard to see why. NFTs offers very unique opportunities for branding and marketing. Samsung NFTs are a good example of how companies can use these digital collectibles to drive brand engagement.
NFTs can also provide an aura of exclusivity for certain products or events. For example, the NFL announced last month that it will offer exclusive commemorative NFT tickets to 100 fans. The tickets are not for games per se. But their exclusive nature means that holders can get into special NFL events in the future.
However, the biggest opportunity for NFTs is in digital merchandise. It is widely expected that immersive virtual human interactions will dominate in the coming decades. This is why the metaverse sector is estimated to hit nearly $900 billion in market value by 2030.
There is therefore a real opportunity for major brands to sell exciting digital products backed by NFTs. In fact, metaverse platforms like Decentraland are already laying the groundwork with virtual fashion shows and other similar events.
Retail in the metaverse will also open great opportunities for virtual real estate. Some platforms like Sandbox are already providing means for popular physical addresses to go virtual. This will accelerate further as interactions with metaverse projects grow.
Why Are NFTs So Popular
Contrary to popular belief, NFTs are actually not new. Although these digital collectibles gained prominence in 2021, the first NFTs were invented way back in 2012. Nonetheless, the breakthrough that came in 2021 was simply massive.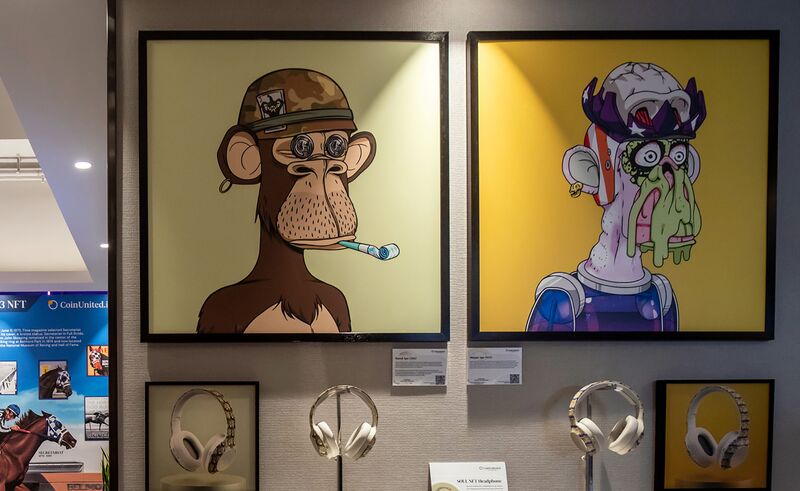 NFTs sales in that year rose to $40 billion. The year also saw the biggest NFT sale ever after The Merge fetched a whopping $91.8 million.
So, why are NFTs popular? First, NFTs give users proof of ownership for digital items. This concept is unlocking huge potential in the world of digital collectibles. For example, thanks to NFTs, play-to-earn games that offer players ownership of in-game assets have seen major growth.
You can learn about play to earn games in this detailed post here.
Also, building immersive virtual universes that offer the community true ownership wouldn't be possible without NFTs. We are also seeing relatively better adoption of NFTs around the world.
This study by Morning Consult found that 29% of all US adults are already interested in NFTs. While 29% may, at first, seem like a relatively small percentage, just consider that NFTs have been in the public discourse for less than 2 years.
This is a fast rate of adoption and if more brands like Samsung continue to explore NFTs in their business, widescale adoption of these tokens will be inevitable.