Samsung has announced new plans to expand utility for its Galaxy NFTs. The Korean electronics giant is partnering with six companies to build a robust Galaxy NFT ecosystem soon.
Samsung aims to use the ecosystem for customer experience innovation. The company is also hoping to transform its Galaxy NFTs from basic digital collectibles to valuable assets with real-life uses.
The Galaxy NFT Ecosystem: Details
Samsung began offering NFT rewards to customers when it rolled out the Galaxy S22 and the Galaxy Tab S8 in February. The NFTs, which feature a JPEG image of the two devices, were part of a broader marketing and branding plan by the Korean company.
After the initial success, Samsung decided to expand these rewards to the Galaxy Z Fold and the Z Flip 4, two of the latest Samsung devices released in August. However, the smartphone giant felt like it needed to make the NFTs more useful to its customers.
As such, the company signed a Memorandum of Understanding with six companies to make this happen. The six companies include Theta Labs, the Galaxy NFT issuance partner, and Allink which provides authentication solutions for the NFTs.
What Are the Benefits of The Galaxy NFT Ecosystem?
For now, the biggest benefit for Galaxy NFT holders is access to a series of discounts offered through the Samsung MOU. These discounts will be available in both physical and online stores.
However, Samsung's long-term vision is to 'connect the virtual and real world' using the Galaxy NFT ecosystem. In essence, the company wants to use NFTs as a tool to unlock real-life rewards for its consumers.
There is, however, a broad spectrum of things that Samsung could do in line with this vision. For example, the Korean electronics giant will likely look to expand its MOU to include more companies.
This will help expand discounts for Galaxy NFT holders to a wide range of products or services. It is also possible for Galaxy NFT holders to get exclusive access to Samsung events and deals in the future.
Samsung's Big Push into NFTs
Samsung has been making major moves in the NFTs space in recent months. Earlier this year, the company announced that it will add NFT support for its next line of smart TVs.
The new feature would allow users to buy, sell, and display NFTs on their Samsung TVs. This effectively means that Samsung smart TVs would come with an inbuilt NFT marketplace. Samsung was the first major TV manufacturer to integrate NFTs as part of the viewer experience.
Eventually, the company signed a partnership with Nifty Gateway, one of the largest NFT marketplaces in the world, to help develop its smart TV NFT platform. The Nifty partnership would also bring over 6000 digital collectibles to Samsung's NFT marketplace.
Investments in P2E and Metaverse Games
Samsung Electronics has also been making several key investments in NFT-powered play to earn and metaverse games. These investments have largely been done through Samsung Next Ventures, a Los Angeles-based venture capital firm under the Samsung Electronics umbrella.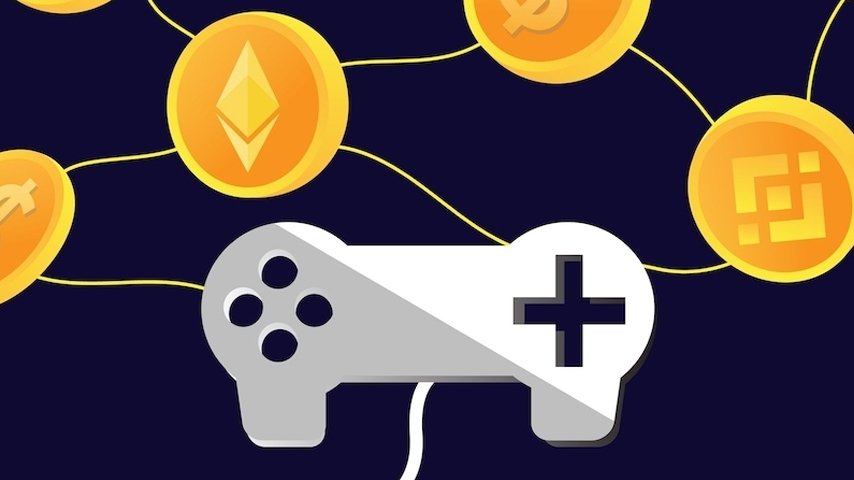 In mid-July this year, Samsung Next announced it was making significant investments in The Player's Lounge, a web3 peer-to-peer betting service that allows gamers to place bets on P2E games and win rewards. Samsung Next invested $1.25 million as part of this venture.
The firm also announced investments in Genopets during the same month. Genopets is an NFT-based move-to-earn app that adds fun and excitement to daily movement. The game is expected to officially launch in the summer and has so far attracted 250,000 registered users.
Samsung Next has also invested in Yuga Labs, the creators of the popular Bored Ape Yacht Club NFT collection, and a host of other P2E NFT games.
Samsung Expands Web3 Presence
We have also seen Samsung making a real effort to establish a strong presence in web3. The company has already bought plots in Decentraland and Roblox, some of the leading web3 and metaverse platforms right now.
The electronics giant also confirmed the launch of its Discord server as a major first step in building a robust web3 community. In fact, the Samsung Discord reached more than 100,000 members barely 12 hours after its launch.
For now, Samsung's web3 moves have largely been tied to its smartphone business. However, there are so many possibilities of expanding this further to cover more Samsung brands. The company is also allowing fans to explore a collection of unique NFT items within its plot in Decentraland.
Why Major Brands Are Getting into NFTs
Although Samsung has made a big push to integrate NFTs into its business, it's not the only major global brand doing this. According to this Forbes article, companies have already spent hundreds of millions of dollars on NFT projects over the past few months.
So, why are they doing it? First, the NFT media hype and wave have been quite impressive. Brands see an opportunity to take advantage of this growing press coverage to expand their visibility in the market.
NFTs are also seen as a great way to enhance interaction between customers and brands. In fact, the Galaxy NFTs by Samsung are a good example of this. However, there is another much bigger reason. NFTs are the gateway to the metaverse, the future of human interaction.
It is becoming clear to most corporations that an era of web3, where people interact with brands in immersive virtual worlds, is fast approaching. JP Morgan in fact estimates that the industry will hit $1 trillion in yearly revenues over the coming years.
Investing in NFTs could help position these companies to take advantage of the anticipated metaverse boom in the coming years. Finally, some brands are also exploring NFTs as a way of expanding revenue streams.
This is typically achieved by selling unique NFT items related to these brands or the unique products they offer their consumers. Moving forward, we are going to see a more versatile use for NFTs that focuses on creating real-world value for holders.