The wait is over for thousands of Android users. SoRare is now available for Android users. SoRare, the sports card-trading NFT game, has arrived at the Google Play Store. If you're excited, keep reading for more details about this exciting news! 
What is SoRare? 
SoRare is a dynamic fantasy football game available to play on iOS and the web. After a long wait, it's now on the Google Play Store. But, how does the game work? Like many NFT games, SoRare allows users to earn an income from their gameplay.
Based on the blockchain, players can trade their NFT players, enter tournaments, and compete with other players to earn prizes worth huge amounts. Remember the times when you might've collected physical cards of your favorite players?
Well, SoRare brings this to Web3. As our fellow P2E Diary writer mentioned, 'bringing sports card collections into the virtual gaming space' allows players to interact with their favorite players, and start collecting rewards from their hobbies.
With a mix of nostalgia and fantasy sports, slowly mixed into the world of virtual gaming, SoRare is an extremely exciting game for those who love sports, and those who may not. 
The game operates on the Ethereum blockchain. This is arguably the most popular blockchain for play-to-earn games. The game is the first in the metaverse to use SoRare branded blockchain cards that can only be used for the game.
These cards are NFTs, but we'll speak more about this later. In the game, you are able to buy, sell, and trade these cards with other SoRare players. Once you have your cards, you can enter tournaments to win rewards! 
So, what does the new Android launch entail?
SoRare is Now Available for Android!
The SoRare app is available for androids, encapsulating a whole new audience. Play-to-earn games are primarily found on desktops, but there are also iOS and Android NFT games, Android usually being the last. Following the launch of SoRare's Android Beta in August, the app is now fully available to sink your teeth into.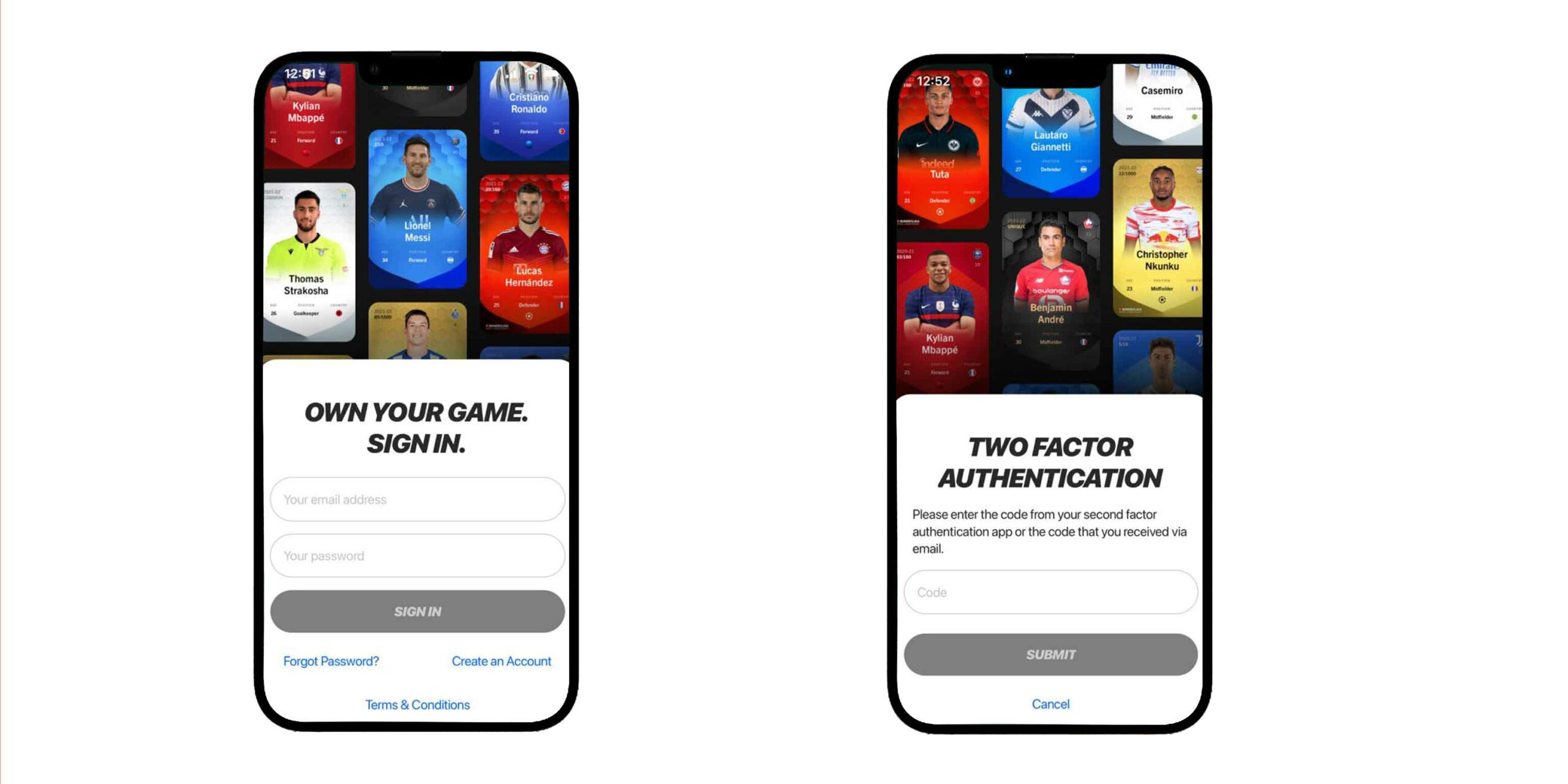 Although the Android app is no different from its counterparts, it's sure exciting to see its versatility and introduction to a new platform. This serves as good news for the game, especially including the fact that NBA is partnering up to provide basketball player cards to the interface. 
In the app that is now available on Android as well as iOS, you can expect an array of cool features. This includes the ability to follow all your teams in the past, present and upcoming game weeks; allowing you to track and observe progress and stats.
Additionally, viewing each tournament will provide you with details for each contest, scarcity points, and your personal rank on the game leaderboard. Additional app features include:
An open and detailed roster for you to take a look at your player cards and focus on results and scores with compelling visuals

In-app notifications to keep you updated and deliver results and events linked to your teams and players

Push notifications for your device (optional)

Competitions where you can play and manage your roster for upcoming game weeks in the game lobby

Claim those all-important rewards!
SoRare and NFTs
Aside from Common cards, all the playing cards within the game are NFTs. These NFTs hold value and can be sold on the game marketplace. Additionally, playing with more prestigious cards will allow you to earn more rewards during tournaments. 
Within SoRare, there are common, limited, rare, super rare, and unique cards. The rarer the card, the more exponential the value. When playing with these NFTs, you will earn more points, and rewards, through your players' performance.
Your success is affected by the minutes played, goals scored, clean sheets, red and yellow cards, and assists made. The better your players perform during gameplay, the better score you will get in your lineup. 
How to Earn Rewards in SoRare
Naturally, the rewards' system is one of the most appealing aspects of the game. Rewards are given weekly through the competitions. These weekly rewards are the most popular aspect of the game, and you will have the chance to win playing cards as well as ETH. 
During the rewards' week, players who finish in the top three of the All-Stars championship will win the biggest prize pool of ETH, along with some super rare played cards. After this, the top 10% of players can win rare cards that can either be sold or used in the next tournament for better performance. Once you've selected your team, you can start earning!
Final Words
It's always refreshing to see play-to-earn games engaging with new platforms, and this Android release is just one instance in the metaverse. We're super excited to get playing, the release to Android is sure to get new sports fans involved in the game.