Sorare, the exciting sports card NFT game, has announced that they're introducing Celtic FC and more into the NFT card collection. Sorare is a unique and nostalgic Ethereum NFT game, constantly bringing in new collections.
From NBA to EFL Championships, Sorare has a vast choice of sports player cards. So, with this awesome news, let's find out the details. 
Sorare is one of the most dynamic play-to-earn games out there right now. We love to think of it like this: remember the days when you'd spend your allowance collecting football cards in small plastic pockets?
The excitement of finding out which card you were going to get and which others you needed to complete your collection was exhilarating.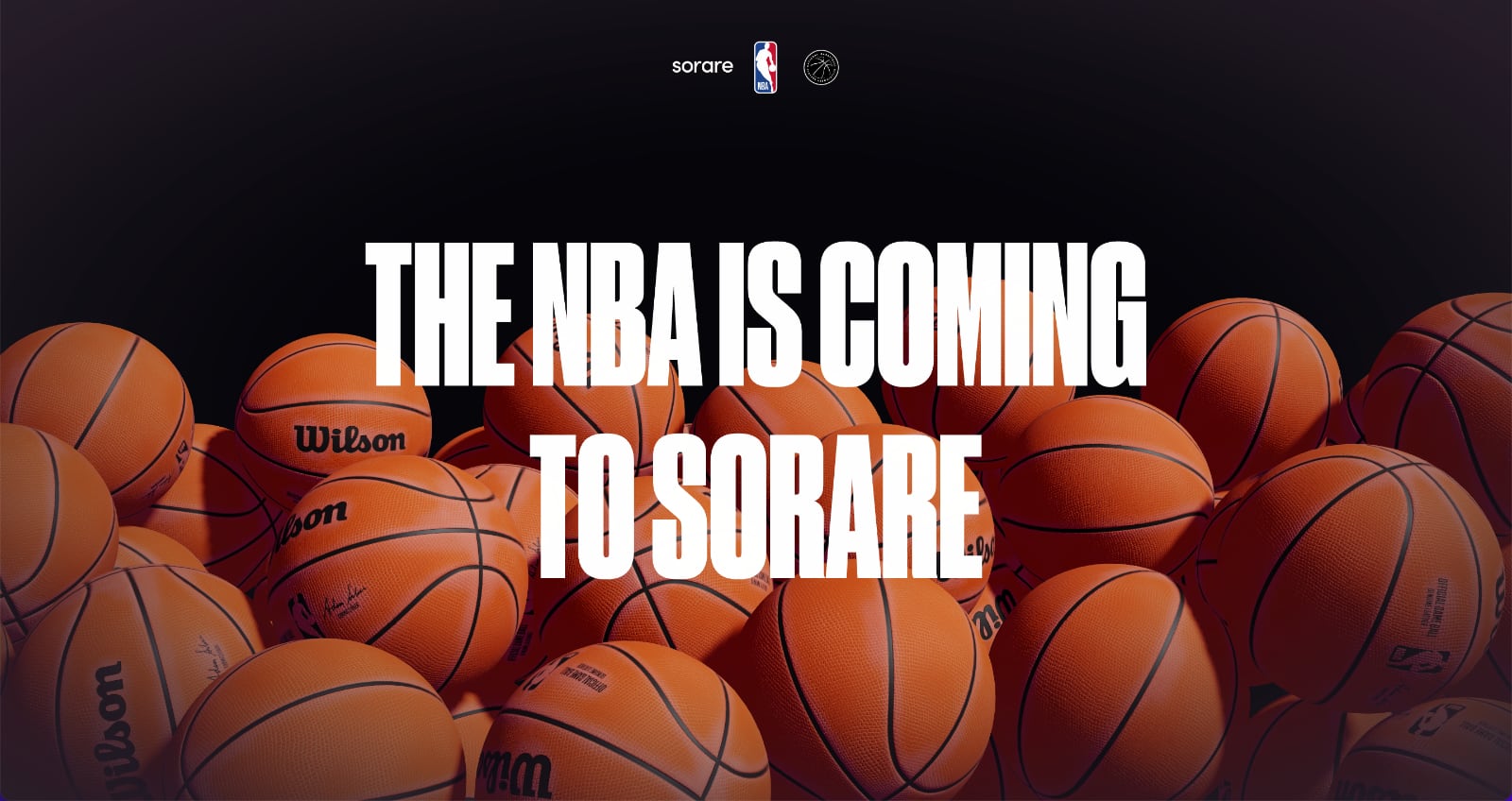 What is Sorare?
Although there was no real gain from doing this, there didn't have to be. Simply comparing your random cards with your friends to see who had the best player was enough.
Long story short, Sorare works in the same way but as an NFT game. Sorare brings sports card collecting into the Web3 space, with the opportunity to earn passive income through competing and trading cards. 
Sorare is a global NFT fantasy sports platform, mostly hosting a variety of football cards. However, the platform also has baseball cards and is branching out into other types of sports, including basketball.
The blockchain elements allow users to buy, sell, and trade cards with other users to obtain the game currency. Players can also take part in competitions and tournaments and earn cash, as well as the game cryptocurrency, Ethereum. 
How to Play Sorare
To start playing Sorare, create your first team. This requires a simple registration process, but once you have completed this, you're good to go. After registering, enter the onboarding progress. Sorare is great in the way that it will get you started with some free cards.
You will be prompted to select your three favorite teams during the onboarding process. This is great because this will determine the free sports cards that you will receive in the next stage. So, be honest! This may determine whether your team can win or not. 
The initial cards you receive will have a common attribute, meaning they will not earn you any rewards, but they're enough to get off to a good start. Having these cards enables you to compete in tournaments and start winning.
Of course, these free cards cannot be sold or traded for money, so you need to play the game properly to get there. After you're onboarded, follow the tasks that are required, such as building a team and joining a league.
The whole idea of the game is to win matches with your players and earn rewards. With these rewards, you can buy better players on the game marketplace, as well as sell and trade your most valuable player cards.
Sorare Introduce Scottish Football Cards
From the tweet, Sorare has announced the arrival of the Champions of Scotland, as known as Celtic FC. Collect, play, and win with Celtic FC's 2022-23 cards, now available on the market.
This is super exciting, and we can't wait to have a detailed look at the cards available. Slowly, the game is adding more and more players from various teams, but this is the first we've seen of Scotland. 
Celtic FC is first in the Scottish Premiership, based in Glasgow, Scotland. Being one of the most popular football teams in the Premier League, it's super exciting to see Sorare engaging with Celtic FC. With players from a range of countries, including Japan, Portugal, Croatia, Germany, and Israel, Japanese midfielder Kyogo Furuhashi has the most goals this season. 
Celtic Card Stats
Looking at the club section on Sorare, there is information about Celtic FC. This includes the squad, all the players, their position, age, and nationality. Additionally, there is information about the team's coach and the last arrivals and departures of the team. 
The Champions of Scotland have landed! 🍀🏆

Collect, play and win with @CelticFC's 2022/23 cards, now on the Market! ⚽#OwnYourGame pic.twitter.com/MscwoBUuAJ

— Sorare (@Sorare) October 6, 2022
When looking at the squad, you can click on any player and read a detailed description, as well as look at the cards for each player.
The price of these cards will totally depend on the rarity and attributes of the card, as well as the player and their real-life statistics. So, if one player does not perform as well as another, their cards will cost you less. 
At this moment in time, Liel Abada, the 19-year-old Forward in Celtic FC, has a unique card being sold for $27,152 (£24,228). A common card for Defender Stephen Welsh is being sold for $0.54 (48p). The value of these cards totally depends on the card and the player on the card. 
SPFL Cards
In addition to this exciting news about Celtic FC, Sorare announced the addition of ten more SPFL clubs. 
Ten more @SPFL clubs have launched their 2022/23 cards! 🦁⚽

Auctions are now live on the Market. Get scouting. 👀#OwnYourGame pic.twitter.com/AMtaYLjF5S

— Sorare (@Sorare) October 6, 2022
Seeing more teams from the Scottish Professional Football League is exciting, encouraging more sports fans to get involved with the game. Within the SPFL section on Sorare, there is now: 
Dundee United FC

Heart of Midlothian FC

Aberdeen FC

Ross County FC

Kilmarnock FC

Saint Johnstone FC

Livingstone FC

Motherwell FC

Hibernian FC

Saint Mirren FC

Rangers FC

Celtic FC