Splinterlands, the popular play-to-earn card-trading game, has revealed its sale Chaos Legion card statistics. After the release of the Chaos Legion series cards, there have been an astounding number of sales.
This exponential number was a new milestone for the fantasy game, and this achievement follows the recent partnership with Major League Soccer players association, as well as Warner Music Group. So, let's find out more about the amazing Splinterlands statistics.
Chaos Legion Cards
The Chaos Legion cards were released at the end of 2021 and the start of 2022, with only 15,000,000 cards minted. These cards were limited in availability, with some interesting attributes. Before we get into the news about the sale, let's take a look at some details about the cards included in Chaos Legion. 
When it comes to new skills, there is the giant killer skill, the recharge skill, and the scattershot skill. In terms of cards, there is fire, water, earth, life, death, dragon, and neutral cards.
Of course, we cannot look at all of these cards, but each category has 10-15 cards, with common, rare, epic, and legendary stats. 
The level of each of these cards will determine how many cards you get, their attributes, and how effective they are. The higher the level, the more abilities, and health you have.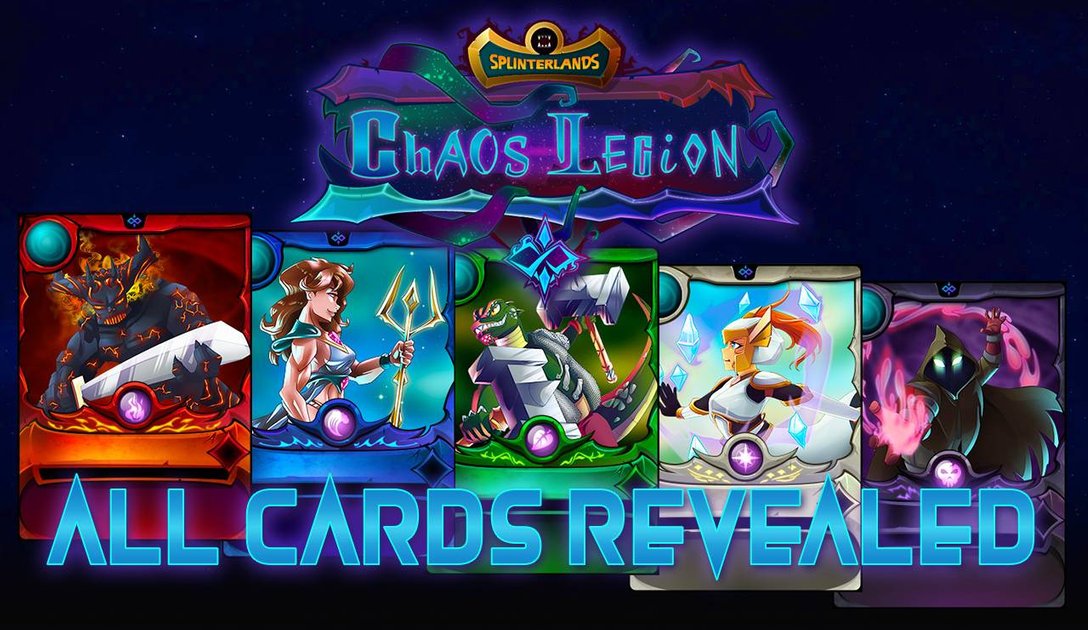 Splinterlands Reveal Chaos Legion Card Pack Milestone
On Wednesday, the Splinterlands team announced a huge new milestone in the game and its success. This new milestone was the fact that after the release of the Chaos Legion cards, 10 million packs were sold. Of course, as you'll remember, only 15,000,000 were minted, making this a huge achievement for the game and the developers. 
Chaos Legion is Splinterlands' third major card expansion to the game, with other expansions including Riftwatchers, and the Land expansion. The fact that 10 million packs were sold out of 15,000,000 minted packs is an important sign of the aspect of card availability.
Hopefully, we can expect to see continuous card sales, as well as other types of Splinterlands NFTs being sold on the market, keeping the game alive. 
It is possible to buy and sell Chaos Legion Splinterlands cards on the secondary market. As a new user, you must get a 'Summoner's Spellbook' to start playing with the Chaos Legion cards. This 'spellbook' entitles you to earn rewards with your cards and have access to the entirety of the game. 
Making a statement about the Splinterlands community, co-founder and CEO Jesse Reich, said this: 
​​"The successes are coming like a flood these days, and we are thrilled. Our community is phenomenal and we are so grateful for their loyalty and enthusiasm, which is an ongoing inspiration to our team to keep co-creating this remarkable game with them. We can't wait to expand more into the mainstream gaming industry and show the world what Web 3.0 is all about."
How Does Splinterlands Work? 
Splinterlands is an exciting card-based play-to-earn game. You can also play the game for free, and with its blockchain technology, there is a wealth of earning opportunities.
In Splinterlands, your dealt starter cards are NFTs, meaning you can level up your rewards based on the value of the card you hold. In Splinterlands, cards have different attributes, characteristics, and capabilities during a match. When fighting against other players in a match, your card needs to be more powerful as an NFT in order for you to win. 
With immersive gameplay features, Splinterlands managed to entertain around 50,000 players each day, and it remains a popular blockchain game. A hive-based blockchain game, Splinterlands, previously known as Steem Monsters continues to soar. 
Play-to-Earn Features in Splinterlands
The earning potential in Splinterlands is super exciting, and the P2E game has remained quite popular due to this aspect. The game is an auto-batter card game, meaning there are daily quests, tournaments, and the opportunity to gain frequent rewards.
Every time you win a battle, you will receive Dark Energy Crystals (DEC) in return. Your rank will affect this, meaning the higher your rank is, the more tokens you can earn.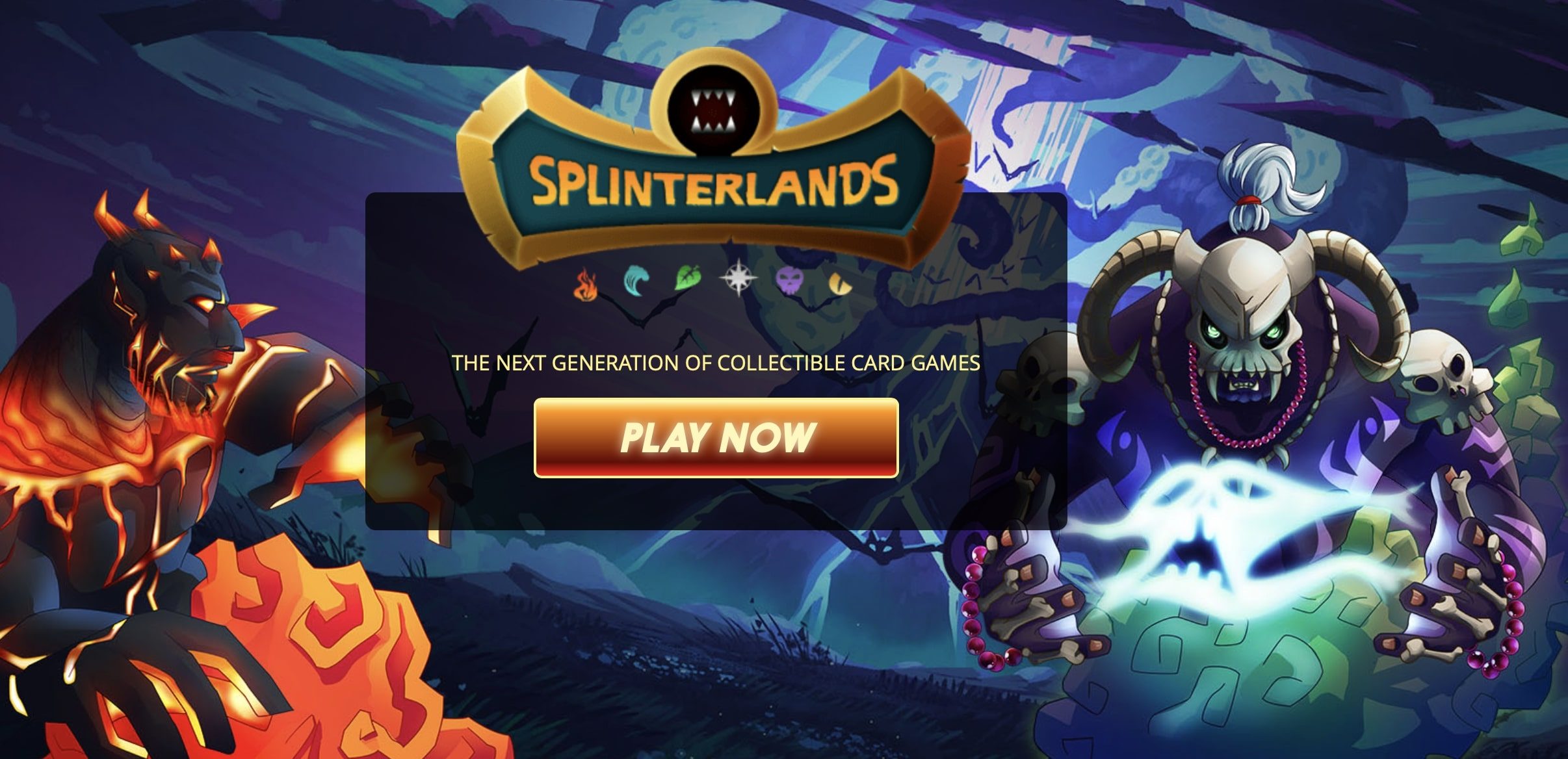 Other ways to earn whilst playing include by selling your NFT cards, renting cards out, and holding DEC. Selling your NFT cards can enable you to earn a profit, as they're likely to increase in value since their time of purchase.
Renting cards out is another fantastic way to earn passive income from the game, renting out your NFTs for DEC to other players. Additionally, simply holding DEC can earn you daily SPS airdrops, which is the governance token.
We're excited to see the success that the game continues to accrue. With more game packs set for the future, we can only hope Splinterlands soars in popularity and thrives with a stable economy.