Step App has issued a series of tweets regarding their process of earning FAT points. This time, they're discussing referral codes and acquiring loot boxes. Let's learn more about this exciting development in the upcoming move-to-earn app. 
What is Step App? 
Step App is the upcoming move-to-earn app set for release in December. Currently, the app is attempting to onboard as many new users as possible through friend referral codes and more. 
Step App is the first app on the protocol, built by the core team. Using FitFi, Step App merges fitness and finance, utilizing a $100B fitness industry. Step App wants to be the dominant FitFi app in the metaverse and build a huge network of fitness influencers and athletes as ambassadors for the platform. With such an early and aggressive tactic, this app will probably see some incredible success. 
Step App pays you to move your body, earning $FITFI tokens. Using augmented reality and earning perks, Step App encourages earning tokens while using an NFT sneaker to track your progress. 
21 Days Left to Get Your FAT Referral Points
So, as per the game's Twitter thread, Step App has released important information about game referrals. Earning FAT points for referrals will end on October 31st, meaning you should continue inviting as many friends as possible with your unique referral code. The more friends you invite, the better your chance of getting a loot box and more referral code benefits. 
⌚ 21 DAYS LEFT TO GET YOUR FAT REFERRAL POINTS

As previously announced, earning FAT points for referrals will end on October 31.
In the meantime, you can CONTINUE TO INVITE FRIENDS with your unique #referral code 👉 https://t.co/rp0jPSlEWQ#MoveToEarn $FITFI

1/6 pic.twitter.com/07BbuM5thp

— Step App (@StepApp_) October 10, 2022
Cooldown
After October 31st, it's the cooldown period. A cooldown period typically means that all functions will be paused, meaning anything to do with referral codes and earning rewards will be paused for a certain amount. Without a cooldown period, there will likely be a poor balance between the game and its economy. Almost every game needs a cooldown period to thrive after a period of intensity. November 1st to November 10th will be the designated cooldown period for Step App. 
Claim
From November 11th to December 31st, you can claim your FAT points. This transfers FAT to your on-chain wallet, meaning you'll need to connect your Step Network wallet to your Step App account to earn your rewards. As a note, connecting your Step Network wallet increases your daily FAT earnings! 
Loot Boxes
Starting from December 1st, loot boxes are visible in the app, but this is based on your FAT balance. The more FAT you have, the more attainable to earn a lootbox. At this time, you're entitled to open loot boxes. These boxes will be full of $KCAL, energy, and gems. Grab this while you have the chance, as things will likely get more competitive afterward. 
Referrals
On December 31st, claiming FAT ends, and the FAT referral campaign ends. This means that you will not be permitted to do this again. However, unopened FAT loot boxes will remain in your account, waiting for you to open them. So, in this way, you're not going to lose anything you had earned but didn't open. 
On January 1st, Step App is releasing its new referral program. Tomorrow, Step App will release an update on getting one of the limited beta activation codes to enter the referral program. 
Results of Loot Box Round 11
Regarding claiming FAT points, the results of Loot Box round 11 have been announced on Twitter. 
Results of Lootbox round #11

Wallets participated: 78962$FITFI staked: 159.3M+

Wallets won:
with <100 Drop Tickets (DT)- 566
with 100-500 DT- 1344
with 500-1000 DT- 1806
with >1000 DT – 2744

Minimum DT a wallet had & won: 5 DT

We remind you that claiming starts on Oct 12 pic.twitter.com/ZRO4NzhX9K

— Step App (@StepApp_) October 10, 2022
Almost 80,000 wallets participated, and 159.3 million $FITFI was staked. This is an astounding number, and it's predicted to just get higher before the end of the referral period. 
FITFI Staking Migration 
Just a few days ago, Step App completed its migration of the FITFI staking program to its native Step Network. On October 1st, the app announced its plans to migrate all FITFI tokens from the Avalanche C-Chain to the native Step Network subnet. The Step Network is a subnet of the Avalanche blockchain. The migration was a necessary step due to the near release of the official app on December 1st.  
The team decided to halt all FITFI staking pools to make things easier for the transition. FITFI is the primary governance token for the game, but this may change. It's predicted there are currently over 400 million FITFI tokens in circulation. The total supply expected in total circulation will be 5 billion, meaning only a percentage of 5% is now circulating. 
The migration is necessary for the app's official release, as the Step Network is supposedly the basis of everything. In addition, the Step Network also plans to power the NFT marketplace, the StepEX decentralized exchange. So, in order for everything to run smoothly, migration was necessary.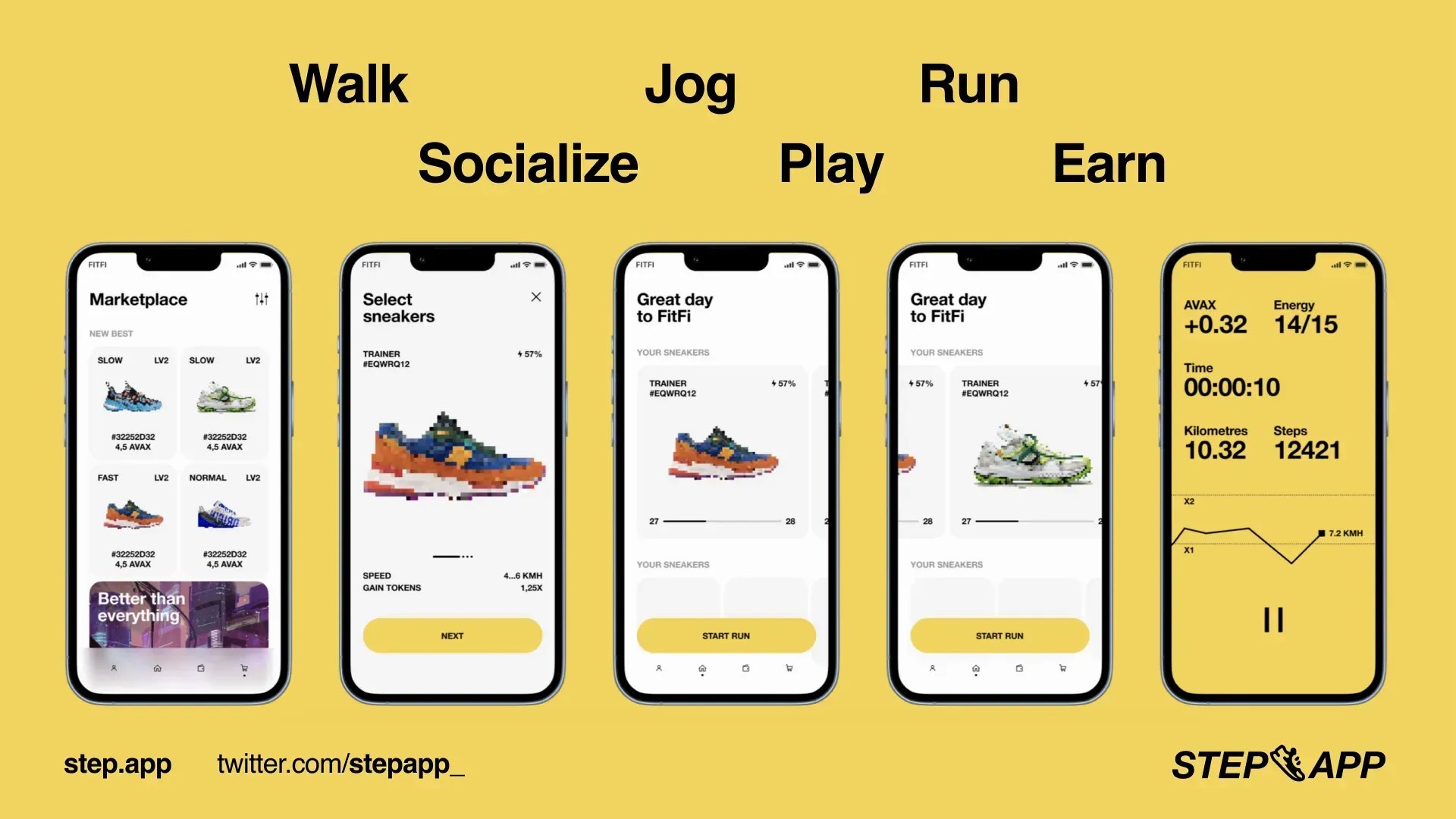 Step Network Explained
To put it simply, the Step Network is the native blockchain for the new Step App. The network is not a blockchain on its own but a subnet of the popular blockchain Avalanche. This is purposeful, as the scale and speed of transactions can be limited and controlled with popularity and time. 
We look forward to the official release of this app on December 1st and what success it gains, especially when there are so many other move-to-earn apps.