The Step App, one of the most highly anticipated move-to-earn projects, has announced that it will launch officially on December 1st. The M2E app is creating a 60-day window as well to build up its Mainnet launch before the end of the year.
Step APP is an upcoming web3 fitness platform that wants to challenge existing projects. It is offering a refreshing new take on Fitfi that integrates augmented reality into the process.
🔥 STEP APP LAUNCHES DECEMBER 1

The update you've all been waiting for: STEP APP WILL LAUNCH DECEMBER 1 on the mainnet! So mark your calendars: on Thursday Dec. 1, #StepApp becomes available for download on app stores for iOS and Android. #stepleapsforward #60daysofgrowth
1/3 pic.twitter.com/99a7QHi6sK

— Step App (@StepApp_) October 4, 2022
Step App Official Launch: What We Know
The official launch of the Step App is a big event in the M2E space. It represents a major milestone for the project, which until now has managed to build a very robust community, including an endorsement by Usain Bolt, one of the greatest sprinters of all time. We will talk more about this later.
So, what does this official launch entail? First, the Step App will now become available for download in some of the leading app stores. The plan is to have both an iOS and Android version by then.
Also, to build up to this launch, Step App has established what it calls a 60 Days Growth Campaign. This is basically a promotional event that will build up the official launch through clear and continuous communication about the product.
The Step App team also intends to release regular updates, including major announcements or changes that may arise. We are also learning that a broad PR, marketing, and promo campaign has already been implemented.
In fact, a tweet the team sent is teasing a grand out-of-the-box promo that will unfold gradually over the coming weeks. The Step App is planning to unveil several grand updates as we build up to the official launch. The first of these will be revealed on October 12th.
Step App Launch: Reactions from The Community
The reaction from the community to the news was mixed at best. On the one hand, some folks appeared genuinely excited about the prospects of the Step App and what it has to offer in the move-to-earn revolution. This sentiment was captured quite well by this tweet below reacting to the launch news.
100x gem 💎 #Fitness never dies means #stepapp will grow huge in fitness space let's go 🚀 🚀 we just hope one more and that is #Binance listing gift 🎁 💙 🔥 let's build huge

— Avi Rajput (@avi220220) October 4, 2022
There were, however, some skeptics who felt that perhaps the December 1st launch was too soon. It seems some community members, for some reason or another, believe that the official launch will somehow be postponed due to unforeseen circumstances. These fears were captured in the tweet below, which was one of several.
Unless end of November due to unforseen stuff the launching of app wil be postponed. 🙂

— Nutzzzuuu (@IONUTIG26202072) October 4, 2022
Despite these mixed reactions, there is genuine excitement about this app. And while there will be a long way to go before it becomes mainstream, the Mainnet launch represents a huge step in the right direction.
What Is Step App Anyways?
The Step App is a Fitfi project that wants to reward you for walking, running, and just moving. It is based on the M2E trend that has become quite popular in crypto over the last few months.
However, unlike other M2E apps, the Step App wants to integrate augmented reality and other metaverse elements into Fitfi. Although the project is yet to officially launch, it has managed to amass a huge community.
For instance, the app had already pre-registered over 45 million users at the time of writing this post. Initially, it was aiming for just 10 million. It has so far managed to get over 4.5X.
The web3 fitness platform has also put up an excellent team of folks with a lot of experience in blockchain development and DeFI. It has also brought in some decent advisors in the fitness and sports industry.
The Usain Bolt Connection
On July 21st, Step App announced that it would partner with Usain Bolt to bring the app to tens of millions of people. The partnership would see Bolt become the face of Step App and a key global ambassador to help drive adoption and growth.
This was perhaps one of the biggest partnerships for the app, especially when you consider it hadn't officially launched yet. The Bolt partnership also goes beyond the brand campaigns.
⚡️Usain Bolt x Step👟App
Fastest Man Ever Becomes Face of Step App!

Step App is striving for #RoadTo10Million users. @usainbolt is now the official face of this mission!

1/4 pic.twitter.com/N49b2TjqYL

— Step App (@StepApp_) July 21, 2022
According to the initial announcement, the Jamaican sprinter would also get involved in Step App physical events, social media, and so much more.
Also, Bolt expressed his confidence in the Step App. He stated that the idea of giving people an opportunity to earn while staying fit appealed to him personally.
The World and Olympics 100-meter sprint record holder remains an important cog of Step App's global movement.
What Comes Next for Step App
According to the Step App roadmap, the official Mainnet launch was supposed to come in Q3 2022. However, it seems this has been delayed, and instead, the launch will happen in Q4.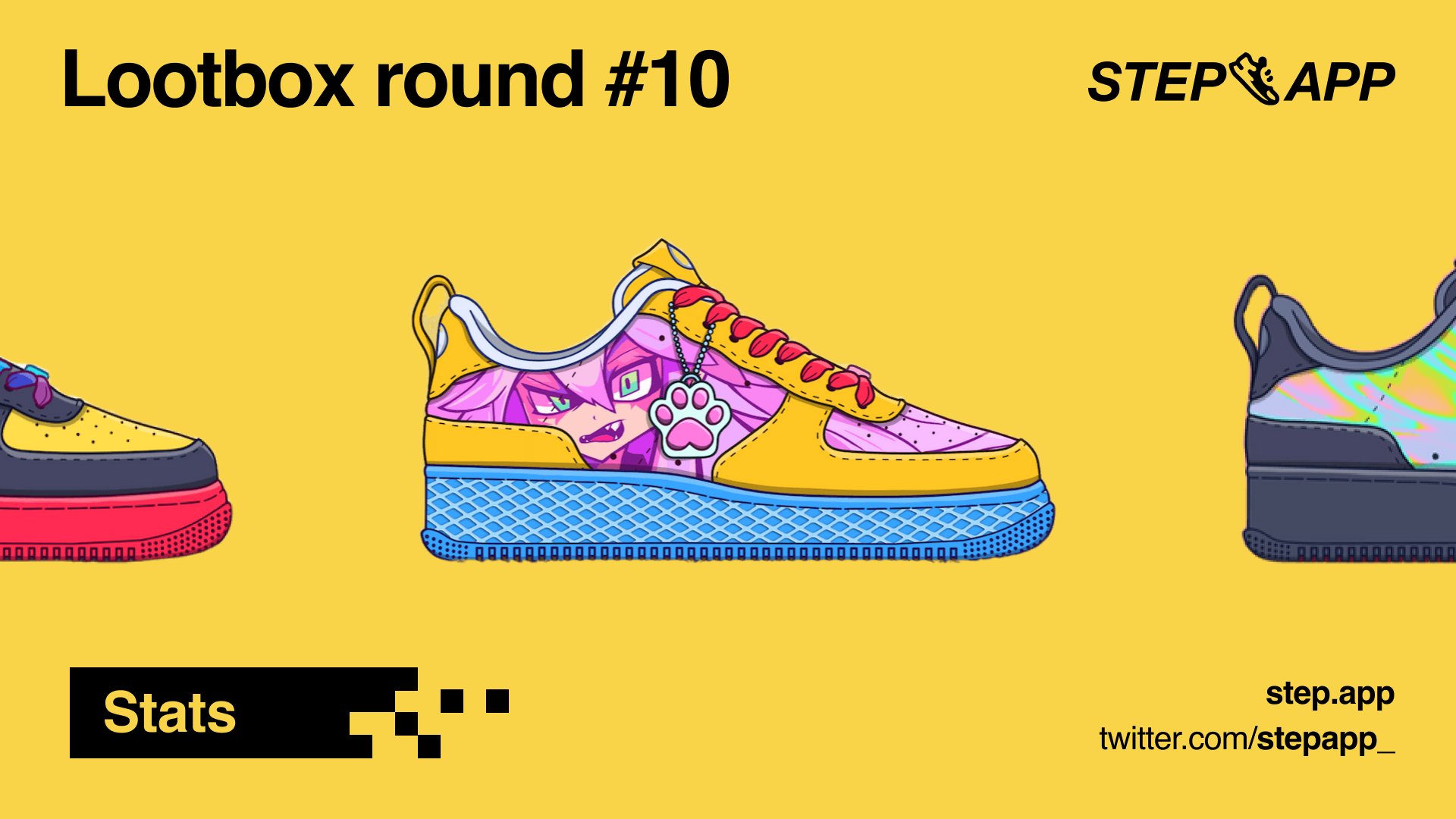 We also expect the MainNet launch to coincide with an official NFT Market launch. Although no official dates have been released regarding this, the team had included the NFT marketplace as part of its Q3 roadmap.
Additionally, more partnerships will likely be announced once the app is officially out. The Usain Bolt deal is by far the biggest, and maybe there won't be anything else to top it in the near term.
But the Step App will want to expand its network of like-minded partners. This will eventually help the project achieve global scale.