STEPN has announced the fourth and final challenge of its STEPNEMBER series. The new challenge, called 'Best Running Friends Forever', begins on September 23rd and will run through to September 29th. The move-to-earn app has been running a series of weekly challenges in September as part of its anniversary celebrations. STEPN turned one year old on September 1st.
Best Running Friends Forever
🗓️23rd to 29th September

At #STEPN we're empowering a community of runners, gamers, and innovators to shake things up from the ground up. This #STEPNEMBER challenge focuses on community building. [1/6] pic.twitter.com/Bbl4WeHJ5a

— STEPN | Public Beta Phase V (@Stepnofficial) September 23, 2022
Best Running Friends Forever Challenge: Details and More Info
The primary purpose of this challenge is to inspire community building and collaboration. STEPN notes that collective fitness has a lot of benefits, where a group of people band together and inspire each other to achieve their body and health goals.
The move-to-earn platform wants to celebrate this in the Running Friends Forever Challenge. Users who want to participate are simply required to share their longest runs, walks, or jogs with their fitness buddies.
Like other STEPNEMBER challenges, participants must post the video on Twitter or Instagram and tag STEPN in the posts. Folks should also follow STEPN on all socials and include the hashtags #STEPN, #STEPNEMBER, and #STEPNBRFF in the post.
The Reward Pool and Selection Criteria
The Best Running Friends Forever challenge follows the same reward structure as other STEPNEMBER challenges. The top 20 entries in the challenge will get 1000 GMT tokens. However, there is also another grand prize of 20,000 GMT tokens for the overall winner.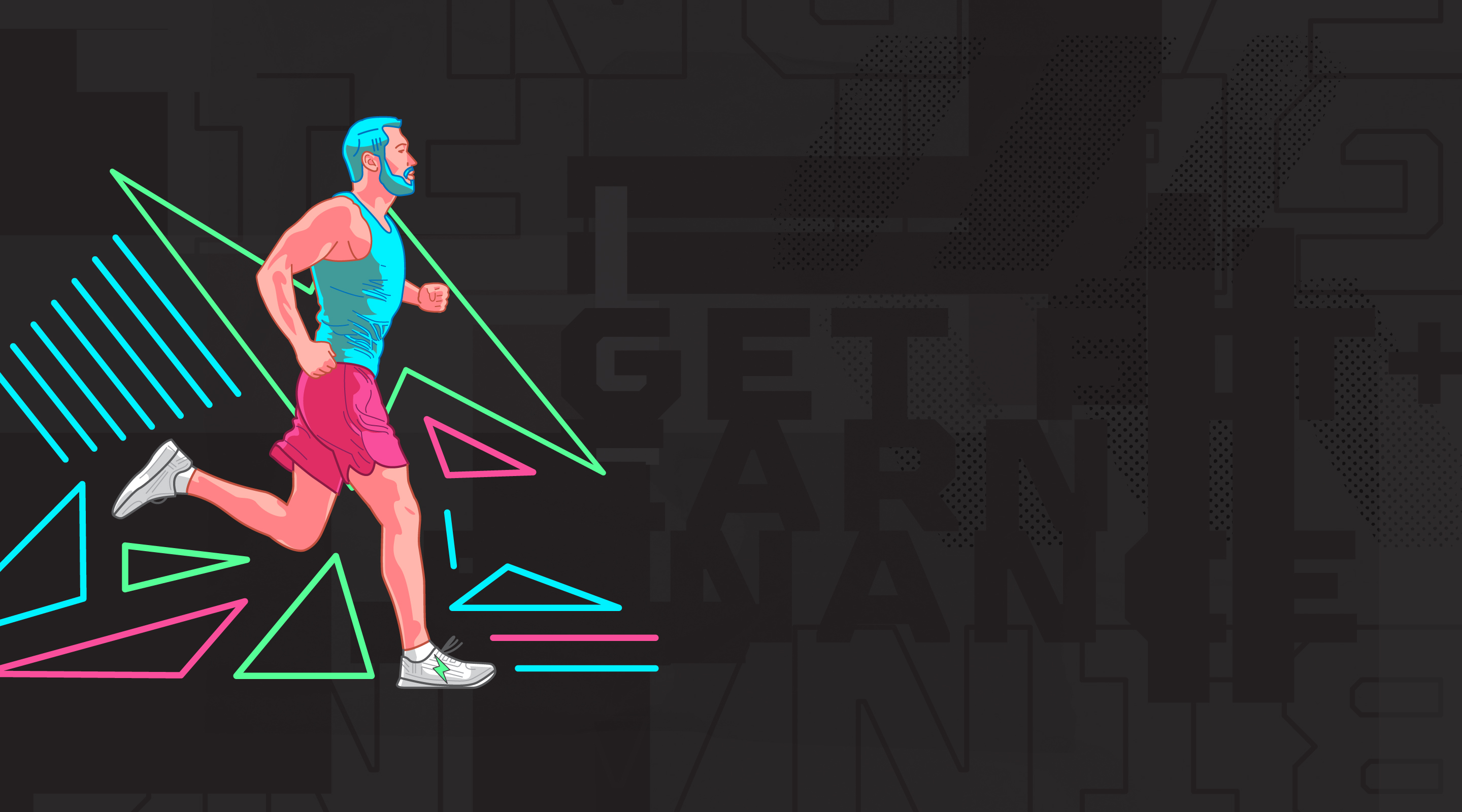 Remember, they've already been three events since the start of September. The grand prize of 20,000 GMT goes to the overall winner of the four challenges.
The criteria for winning will be based on the engagement rate on each post amongst a host of other factors. Posts that get the most likes, retweets, comments, and shares will be best placed to win.
STEPNEMBER Challenge Series: A Brief Recap
The STEPNEMBER series has been up and running over the last four weeks. The series kicked off on September 2nd with the Before and After Challenge. Here, users posted videos of how they have transformed since they started using the STEPN App.
#STEPNEMBER Before/After Challenge
🗓️ 2nd to 8th September

From how it started to the finish line, how did #STEPN sneakers impact you this year? Share your progress using the STEPN App with a before and after video 📸#STEPNbeforeafter #STEPNversary [1/6] pic.twitter.com/JAx2AaAkQ6

— STEPN | Public Beta Phase V (@Stepnofficial) September 2, 2022
The second challenge in the series was the 12,000 steps challenge. In this one, STEPN users were required to clock at least 12,000 steps per day. The third one in the series was the STEPN Burger Burn challenge.
In a creative twist to exercise and movement, the Burger Burn challenge focused on incorporating stairs and other inclined landscapes into daily steps. So far, the winners of the first three challenges have already been announced.
Looking To the Year Ahead
The last 12 months have no doubt been great for STEPN. The app has established itself as, by far, the most dominant player in M2E. But as we look forward to another year, the web3 fitness platform is already making moves to ensure its growth trajectory stays positive.
For starters, STEPN is working on ways to expand the utility of its NFTs. So far, the app has established an NFT-powered ecosystem where users can derive real-world value from their collectibles.
STEPN wants to continue incentivizing NFT utility on its platform in the future. The project, in fact, released a detailed vision for NFTs. You can read and learn more about the future STEPN is discussing.
Focus on Climate Change and Global Warming
STEPN has also integrated climate change action into its future plan. The app aims to play a role in reducing carbon emissions and is taking steps to do so together with its community. For instance, the 12,000 steps challenge this month was largely infused with some climate change action.
By walking 12,000 steps, STEPN users saved the world from 10 pounds of CO2 emissions that generally come from cars. Additionally, STEPN recently released a detailed carbon offsetting plan that lays down the framework for acting on climate.
In the plan, STEPN confirmed that it is already working with Nori, a carbon removal marketplace designed to substantially reduce emissions worldwide.
Also, the M2E app has made a long-term commitment to using a portion of its yearly profits to buy Carbon Removal Credits on the blockchain. The goal is to do its small part in pushing for carbon neutrality in the future. We expect the STEPN community to continue with these carbon-neutral plans in the year ahead.
Dominance In The Growing M2E Sector
STEPN will also remain a dominant app in the M2E space, even with increasing competition. The app is already averaging 3 million users per month despite facing a serious bear market in crypto.
However, we are starting to see a series of new entrants into the M2E space that could drive growth in the sector in more ways than STEPN. Sweat Economy, in particular, is a notable entrant.
The app is bringing tens of millions of users from its web2 fitness app to the blockchain. It is by far one of the few apps that have the capacity to challenge STEPN's dominance in move-to-earn.
Nonetheless, competition is good for the industry. The concept of earning rewards from exercise and movement is very attractive to most people. We are likely at the beginning of a global M2E movement that will transform web3 fitness.
Besides, STEPN and Sweat Economy, two of the main M2E apps right now, are already crypto unicorns. These are basically companies with a valuation of over $ 1 billion. It shows just how fast the M2E space is growing and the future potential it brings to investors and community members.