The move-to-earn feature is one of the most outstanding features in the world of web3. The model has contributed to users' healthy living while ensuring they are rewarded for keeping fit. Surely, it is a win-win for everyone in the web3 space. 
In the same vein, Strava, in collaboration with STEPN, invites all users to participate in its move-to-earn challenge. It is a 70 minutes (1 hour 10 minutes) activity, and you get free access to the STEPN app. Also, the M2E challenge encompasses several things but before that, let's take you through the Metaverse and the world of web3.
New to the #STEPN ecosystem?

We are hosting a @Strava challenge to move 70 minutes in 7 days. Receive access to the STEPN App and enter a draw to win your first #NFT 🌟

Move with #STEPN ⬇️ https://t.co/QLWrlycZNo pic.twitter.com/VphBjDzevc

— STEPN | Public Beta Phase V (@Stepnofficial) September 21, 2022
Web3, like the Metaverse, is an evolving technology that is set to take over the present Internet ecosystem. Both the Metaverse and web3, along with other technologies, are drastically gaining popularity across the globe. Additionally, platforms like STEPN have been doing amazing work through these technologies. 
As of this writing, the total number of participants has reached 189,148 participants. Interesting, right? So, sit back and read on as we take you through the STEPN and Strava challenge.    
The Strava Challenge: A Chance to Move to Earn
The background of the challenge is one of the growing concepts in the Metaverse. This is known as move-to-earn or moves and earn. Move-to-earn is a means through which users in the crypto space make money through movement.
Literally, the whole concept aims at bringing the features of fitness apps (FitnessFi) and gaming finance (GameFi) together. With this, movement and various forms of exercise are rewarded with perks and benefits. 
The amalgamation of gaming techniques and financial perks is what gives rise to the concept of GameFi. There used to be the Play-to-earn (P2E) which is the players' reward based on the game played. However, the new development encompasses seemingly engaging activities as something vital which needs to be rewarded.
These activities include daily physical exercises, trekking down a road, moving in an automobile, and hiking, among others. With this development, move-to-earn projects are expected to become more successful than play-to-earn projects.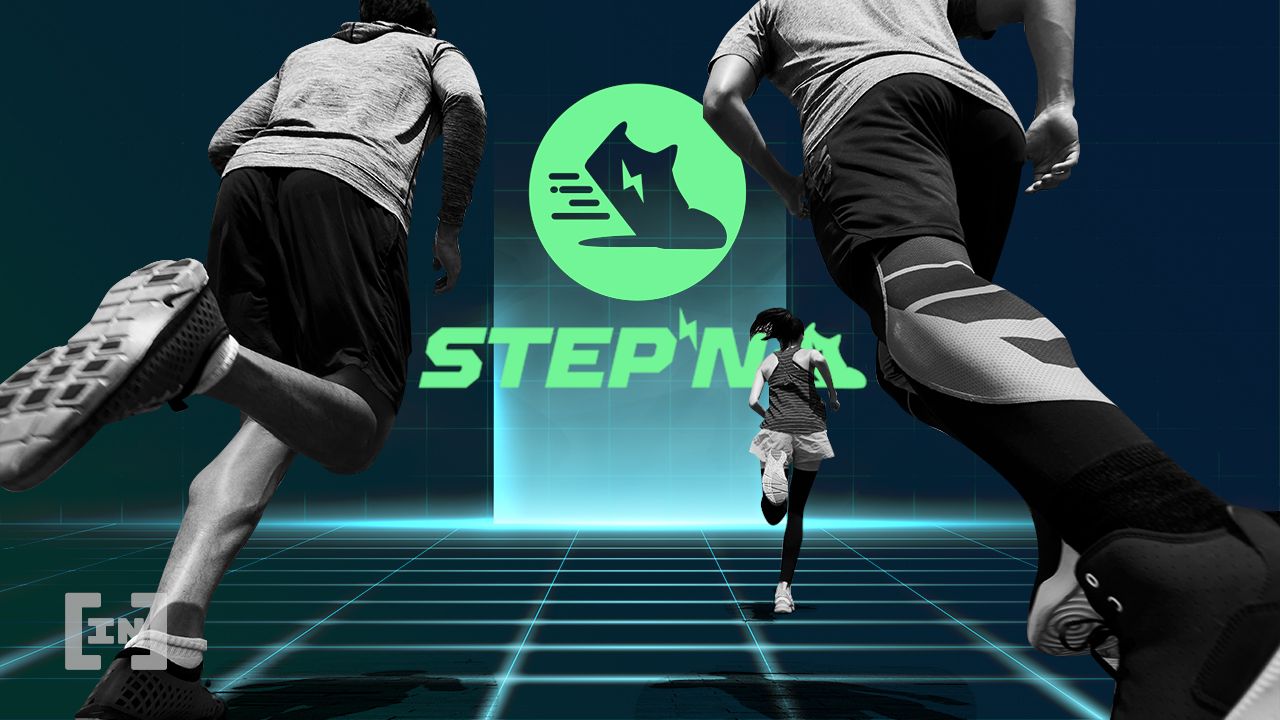 Furthermore, another notable feature of move-to-earn projects that gives them an edge over others is the integration and acceptance of daily personal actions into the concept. Users now get paid for moving from one point to another, moving around in a wheelchair, and general health fitness activities.
The real-time approach to life, as well as the emphasis laid on the physical health of players, cannot be overemphasized. This confirms that the move-to-earn concept is promising and not ceasing anytime soon. 
Most importantly, move-to-earn is a risk-free technology, unlike other profit-making technologies that have risks of risk and losing your investments.
However, they remain the same when it comes to the features and involved practices like mining crypto and NFT collectibles on the platforms. Some promising move-to-earn projects, as listed by Revenue Bot, include STEPN, Walken, DOTMOOVS, Genopets, Step App, etc.       
Strava
Being the number app for runners and cyclists, Strava is committed to providing a rewarding environment for users while they go about their passion or daily activities.
The organization is an American internet service provider that developed an application for tracing physical exercise.
It is mostly used during running and cycling by enabling GPS data. However, it can be used in other cases too. More than just tracking runners and cyclists, the app also has other features like the social network, which helps you connect with other users and share your success story.
The Strava app offers a free version as well as a premium subscription plan. Some of the features on the app include "track and analyze," which helps you track your performance and then go ahead with the analysis of the recorded data.
Another feature is the "share and connect," which allows you to share your adventure and success story with other users across the world. With this social network platform integration, you can make new friends and expand your network. 
Lastly, the "explore and compete" feature which allows you to explore new routes and compete against the global community. Above all, the app is available for iPhone, Android, GPS watches, and head units.   
The STEPN Strava Challenge 
Organized by the STEPN Official Strava Club, the. All you need to do is complete the challenge and get free access to the STEPN app and also a chance to win your first NFT sneaker.
The challenge is tagged "STEP'N into the Metaverse" and is scheduled to be held between September 19, 2022, to September 25, 2022 (4 days left). The physical or virtual activities that qualify for the challenge are hiking, virtual run, wheelchair, running, and walking. 
In ranking the leaderboards, only activities that are marked public (visible to everyone) are used to ensure a free and fair rating. However, your private progress, rewards, and badges for the challenge depend on either your public or private activity.
It counts if you set your activity to private while you are in the challenge. In the bid to promote FitnessFi and GameFi, STEPN pioneered this to reward active users, encourage healthy fitness habits, and establish a healthy community.         
Within three days of completion of the challenge, all activities that were logged during that time must be submitted to Strava. This challenge will include all GPS, virtual, manual, hiking, and wheelchair activities.
There is no set time limit for any task. The challenge starts and ends depending on your local time zone. The movement time of activity will affect progress. The reward of participating in the challenge is free access to the STEPN app and a chance to win out of the 100 available NFT sneakers. 
Eligibility 
Before anything, it is important that you complete the KYC form made available by STEPN when joining the challenge. Before you can join the challenge and have the chance to win one of the available 100 NFT sneakers, you must be a member of the STEPN club.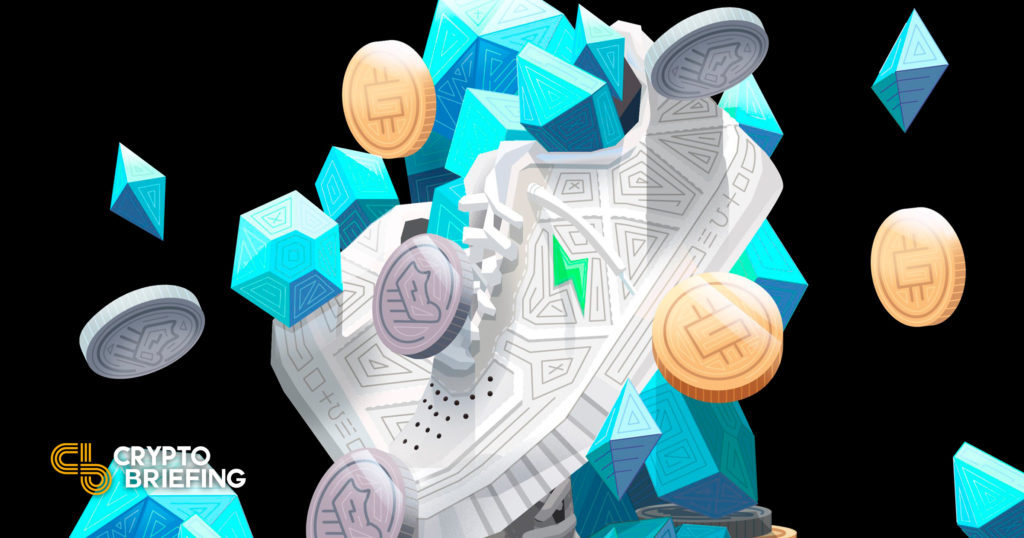 You must also fill out the entry form available upon the completion of the challenge. It is also expected of all athletes to honor the Strava Community Standards. Some of this includes abiding by all health and physical restrictions in your area. Find other terms, conditions, and privacy policies here.  
While Web3 and the M2E model are gaining popularity among users for several reasons, including exceptional services and amazing freebies, it is a huge opportunity for you to tap into the possibilities.
Also, a platform like STEPN that looks after your fitness while rewarding you for carrying out your daily activities is one worth commending. Here is a chance to get the STEPN app for free and stand a chance to win an NFT sneaker. You can join the STEPN challenge now.